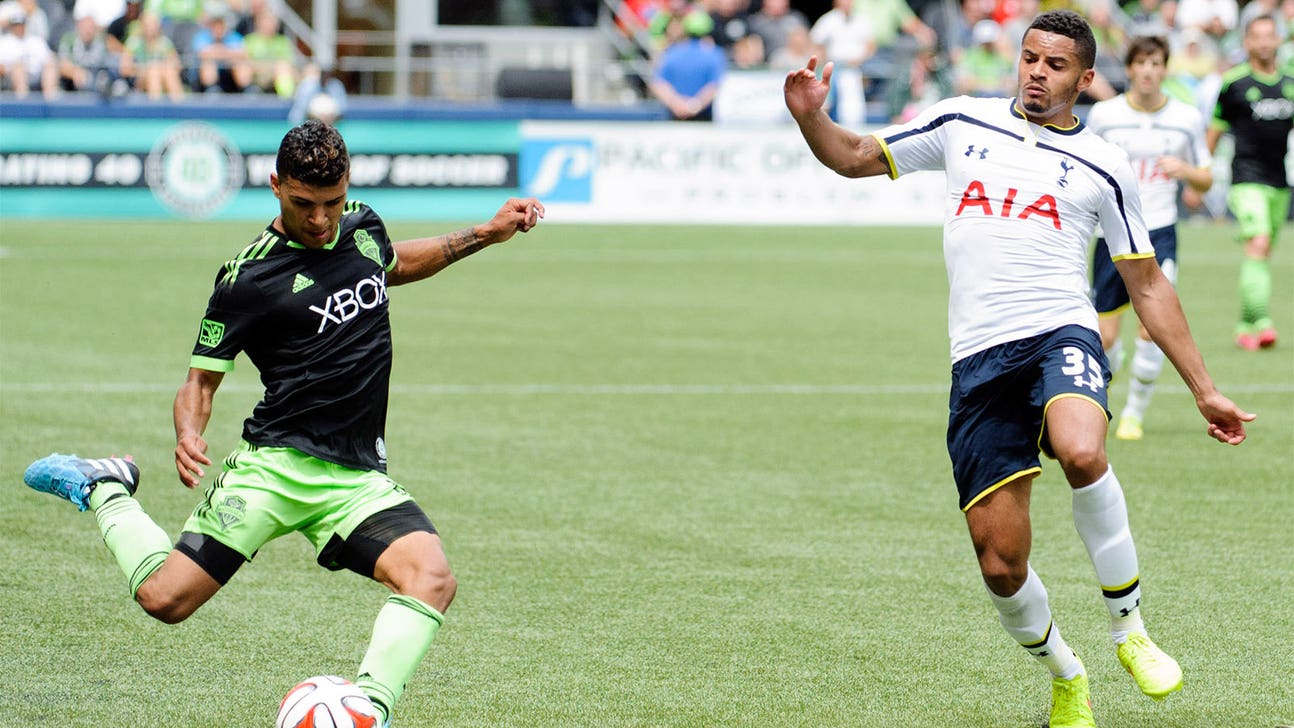 DeAndre Yedlin seeks to continue his development after Spurs switch
Published
Aug. 14, 2014 10:00 a.m. ET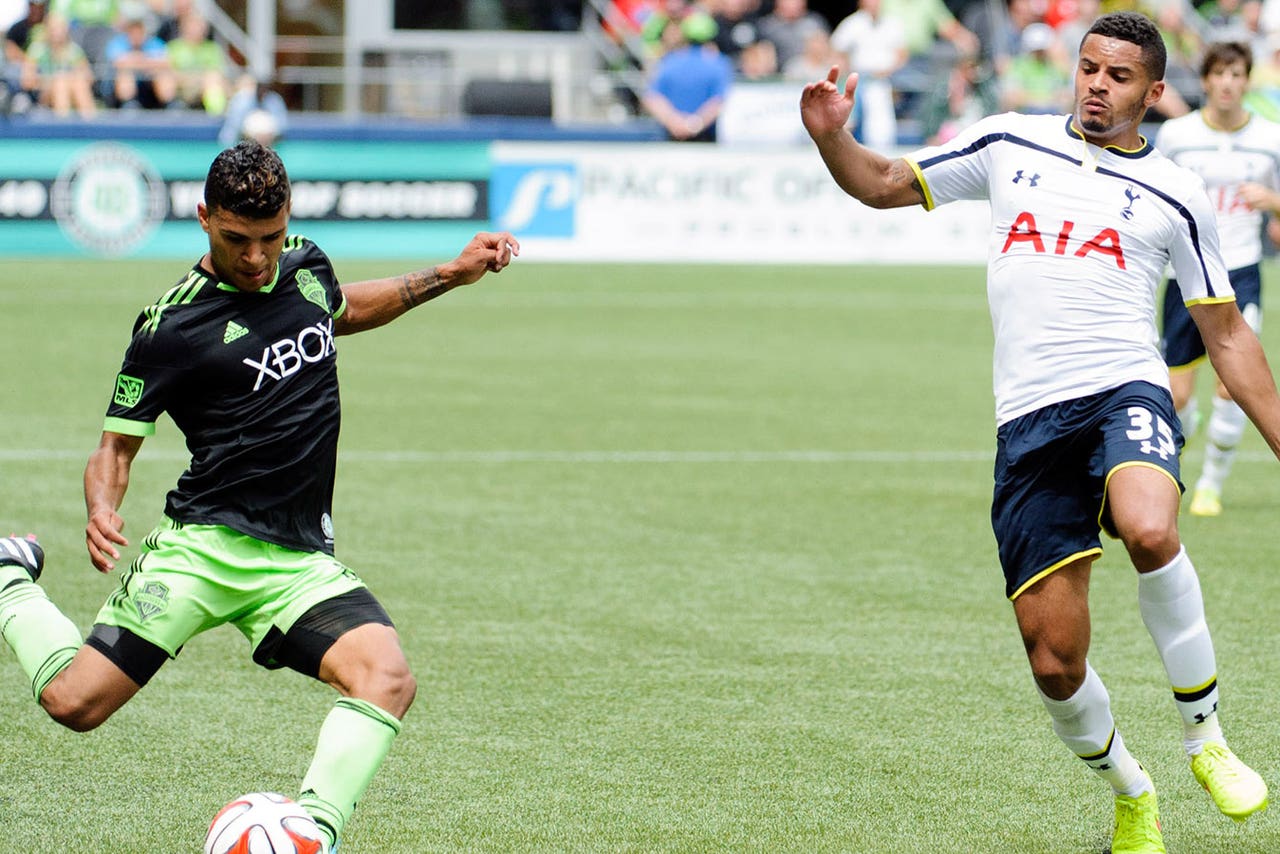 In the middle of the maelstrom earlier this year, DeAndre Yedlin focused on the minutiae in his game. The buildup to the World Cup is exactly the time where a young player can turn his head and drift away from the task at hand. The distractions are myriad. The pressure is immense.
Yedlin relied on the preparations to soak up everything he could. The precocious fullback understood that his place in the U.S. team offered a starting point, not a destination. He needed to move toward the end with each passing day.
As the camp continued and he earned his place on the final 23-man squad, Yedlin watched teammate and fellow right back Fabian Johnson intently. He absorbed how the two-footed Johnson navigated through his marauding duties. He noted his strengths and wondered how they might fit into his developing game. He tucked away the things he liked with a view toward implementing them somewhere down the line.
Even at that stage, the supersub-in-waiting grasped the need for further progress. It is a rather mature assessment for the then-20-year-old to reach given the achievements ahead. He dazzled once he landed in Brazil with his enterprising runs and his service with his right foot. He tempted clubs across Europe with the tools already in place. He still understood further room for growth existed even as everyone else lauded his accomplishments.
"I think if I can get it to where it is strong enough where I can cut inside and get a shot back or cut it back and get a cross off with my left, I think that's the main thing that will help me build my game and make it less predictable," Yedlin told Inside MLS last month.
Nothing about Yedlin's ascent falls into that particular category. The latest chapter in this 18-month journey from Homegrown signing to Premier League prospect unfolded on Wednesday when Tottenham Hotspur spent a reported $4 million to acquire Yedlin from Seattle and MLS, according to ESPN's Taylor Twellman, and sign him to a four-year contract.
This move constitutes a modest gamble on Yedlin's continued development over the next few months and the next few years. Yedlin will stay with his hometown Sounders FC for the remainder of the 2014 season – he started in the 6-0 victory over Chicago in the semifinals of the Lamar Hunt U.S. Open Cup in Tukwila, Wash. on Wednesday night – before crossing the pond to join Spurs at a point still to be determined.
Tottenham plans to wait for its new right back because it can afford to exhibit some patience. Kyle Walker and Kyle Naughton remain in place as the first- and second-choice right backs to start the season, though Naughton may eventually move elsewhere in search of a regular starting place and Walker may miss the start of the season with a lingering pelvic injury. The temporal concerns do not alter the outlook, though. Yedlin isn't expected to set the Premier League alight straightaway. He will have time to apply the necessary polish to his game and prepare for the rigorous challenges ahead in the Premier League.
Yedlin's ability to force his way into Sounders FC's starting lineup last year and work his way into the World Cup squad bodes well for the task ahead of him. He isn't awed by making the leap and testing himself at a higher standard. He jumps right into the fray and trusts his industry and his talent to carry him through.
 "It just shows that when players are given the opportunity to step up, there are certain players that can do it and there are certain players that can't," Seattle teammate and U.S. captain Clint Dempsey told Inside MLS recently. "And he's a player that showed he can."
It has carried him to the point where this decision to ply his trade overseas feels like a natural progression. MLS could not offer him the competitive challenges or the financial rewards required after his World Cup success. He needs exacting, ruthless standards now to accelerate his growth, complement his current skill set and reveal whether he can truly last at the highest level.
Other players in his position stumbled when provided with the chance to press onwards in their careers. For one reason or another, they simply couldn't find a way to impress their managers enough or navigate through the demands to establish themselves as regular options. The list of cautionary tales is fairly extensive and exceedingly well compensated.
Yedlin must lean on his powers of observation and rely on his evident drive and physical advantages to avoid earning a spot on the list. He must continue to improve his defending and work on his left foot. He must not lose sight of his strengths -- his desire to challenge players one-versus-one, his pace and his threat on the overlap -- as he seeks to augment his game and strengthen his case for first-team minutes.
If the past 18 months have shown us anything, it is that Yedlin will not cower from the assignment ahead. He will use his peers to propel him forward. He isn't attempting to emulate them, per se. He is simply trying to add to his own game and find the best version of himself. Everything is about the details for Yedlin now, whether they are already in place or whether they are still to come.
---