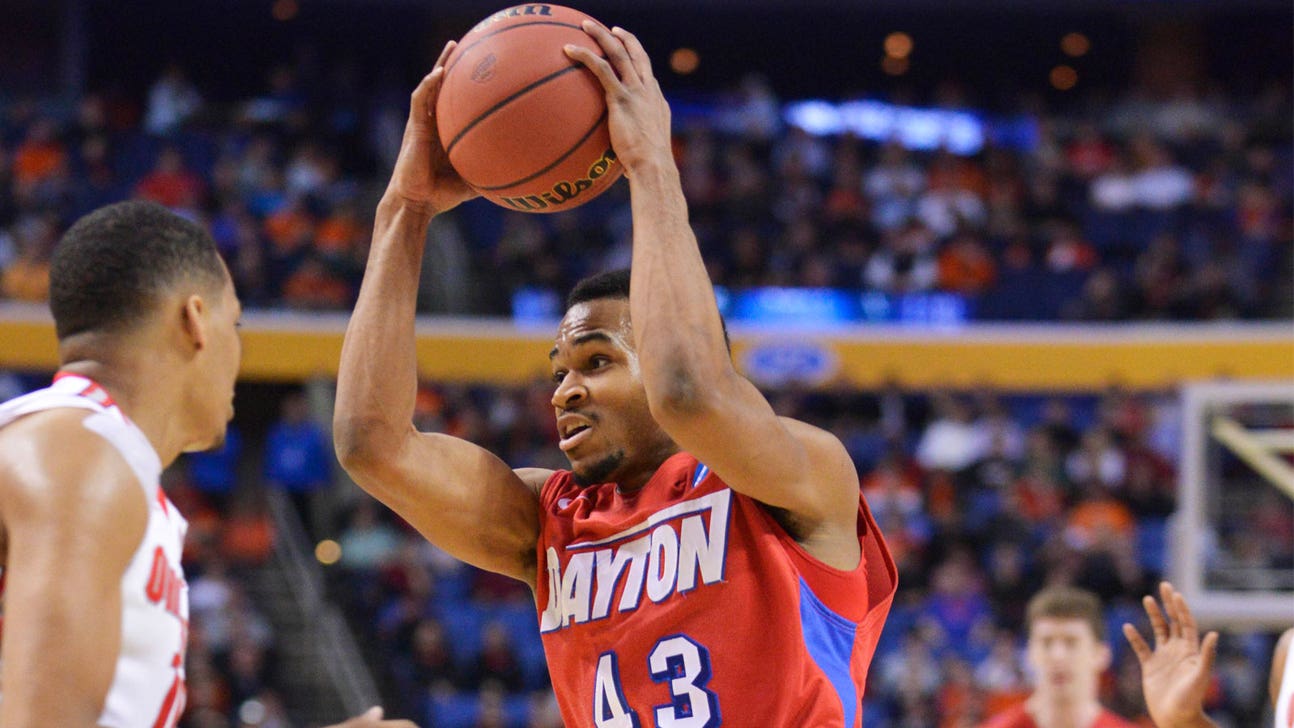 Dayton to take on Syracuse in hopes of Sweet 16 berth
Published
Mar. 21, 2014 6:31 p.m. ET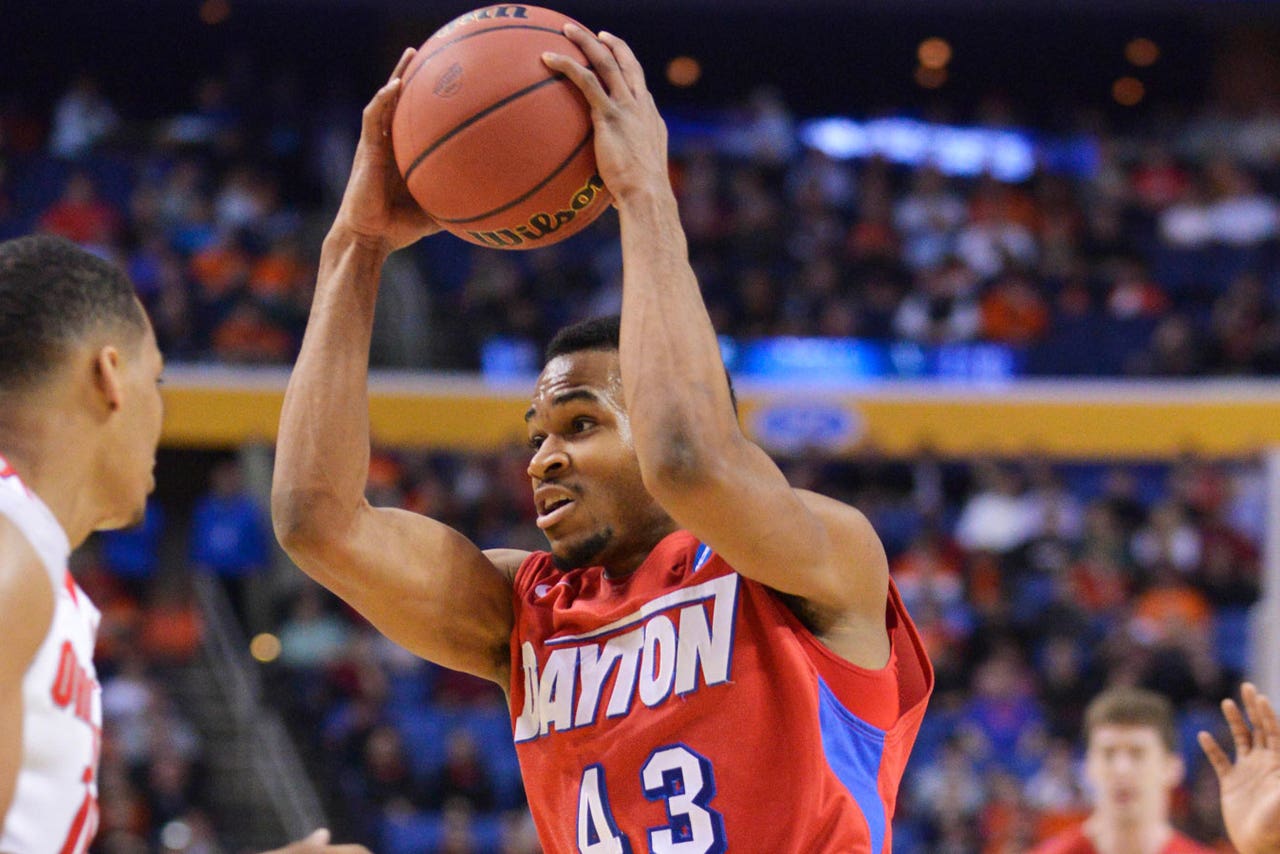 BUFFALO, N.Y. (AP) -- Syracuse has had to deal with teams slowing play all season. Get ready for a change of pace.
When the third-seeded Orange (28-5) face No. 11 Dayton (24-10) in the South Region of the NCAA tournament on Saturday night, the Flyers expect to be flying against the Orange's vaunted 2-3 zone defense as the teams vie for a spot in the round of 16.
"We have to amp up our pace of play," Dayton coach Archie Miller said Friday. "When we play against the zone, we have to play as fast as we do against the man. That's the comfort level of our kids. That's the one thing we've got to do tomorrow -- that game's got to be on the run."
Dayton advanced with a stirring 60-59 victory on Thursday over in-state foe Ohio State on Vee Sanford's layup with 3.8 seconds left. Syracuse advanced with a dominating 77-53 victory over Western Michigan to get back on track after having lost five of seven entering the tournament.
The Broncos were out of the game in a hurry, committing 11 turnovers in the first half, and the Syracuse offense awoke behind guards Tyler Ennis and Trevor Cooney, scoring the most points in regulation time since late December.
Considering the struggles of the past month, that was something of a surprise.
Then again, it's March.
"There was no predicting that we would play the way we played yesterday," Syracuse coach Jim Boeheim said moments after good friend Mike Krzyzewski's Duke Blue Devils were upset Friday by Mercer. "I thought that would be a difficult game coming into it. Things just went right for us, and the game changed quickly early. That's the nature of this tournament."
The Dayton-Syracuse game will be a study in contrasts. Four of the Orange starters averaged over 31 minutes a game and the fifth, center Rakeem Christmas, averages 23.2. No Dayton player reached the 30-minute plateau, but 11 have logged time in at least 30 games, and that has been a boon.
"Our depth has been basically a quest to keep our team together," Miller said. "The camaraderie we have is a big deal. It's why we've gotten to this point -- because our guys like one another. They're together. They're tough.
"The secret of the method ... is there's a lot of different guys that can help you win."
Five things to know when Dayton plays Syracuse for a berth in the Sweet 16.
CARDIAC KIDS: Sanford's layup against Ohio State is one of three winning shots in the final 4 seconds the Flyers have had this season. Jordan Sibert hit a 3 to beat Indiana-Purdue Fort Wayne 81-80 in the season opener, and Devin Oliver banked in a 3-pointer for an 83-80 overtime win over Ole Miss in the final nonconference game. Dayton has had 15 games decided by single digits and is 9-6 in those games. Syracuse has had 14 decided by single digits and has won 11, and two of the ones the Orange lost were by 3 points. "Been playing all the tough games throughout the season," Orange senior center Baye Moussa Keita said. "The guys, they're mentally ready, and they know it's tournament time. There's not a lot of things to say."
FLYERS GROUNDED: Dayton lost to Baylor in the Maui Classic in November, and Syracuse beat the Bears for the tournament title. Boeheim said he thought he'd be preparing for the Flyers in the Maui title game, and all these months later that matchup is at hand. "
NOT ROCKET SCIENCE: It's a coaching dilemma. Pore over hours and hours of game tape of the next opponent or watch some TV and then go out to dinner? Boeheim, who has 948 career victories, prefers the latter. "I watch all the games. I always do. I always have," he said. "You only think so much about your game. You've got to get that done. We have our scouting report. We haven't talked to the players yet about Dayton. If you ask them a question about Dayton, I don't know what they'll do. We know how good they are before we ever got here."
ZONED OUT?: Like so many others, Western Michigan was undone by the Syracuse zone defense and lost the game in the first half. Now it's Dayton's turn, and the Flyers are ready. "I think the most important thing is just to continue to do what we do," Oliver said. "The zone is the zone. I mean, it's basketball. The zone's going to be there, so we've just got to focus on what we're trying to do as a team, play physical and play aggressive. You know, don't just settle for launching 3s and playing around the perimeter, but doing what we got to do to get the ball into the interior."
NUMBERS: Dayton is 23-3 when the Flyers have three players in double figures, the last coming against Ohio State. When Sanford hit the winning basket, it gave him 10 points to become third player in double figures. Dayton is 1-7 when it has two or fewer players scoring in double digits.
---