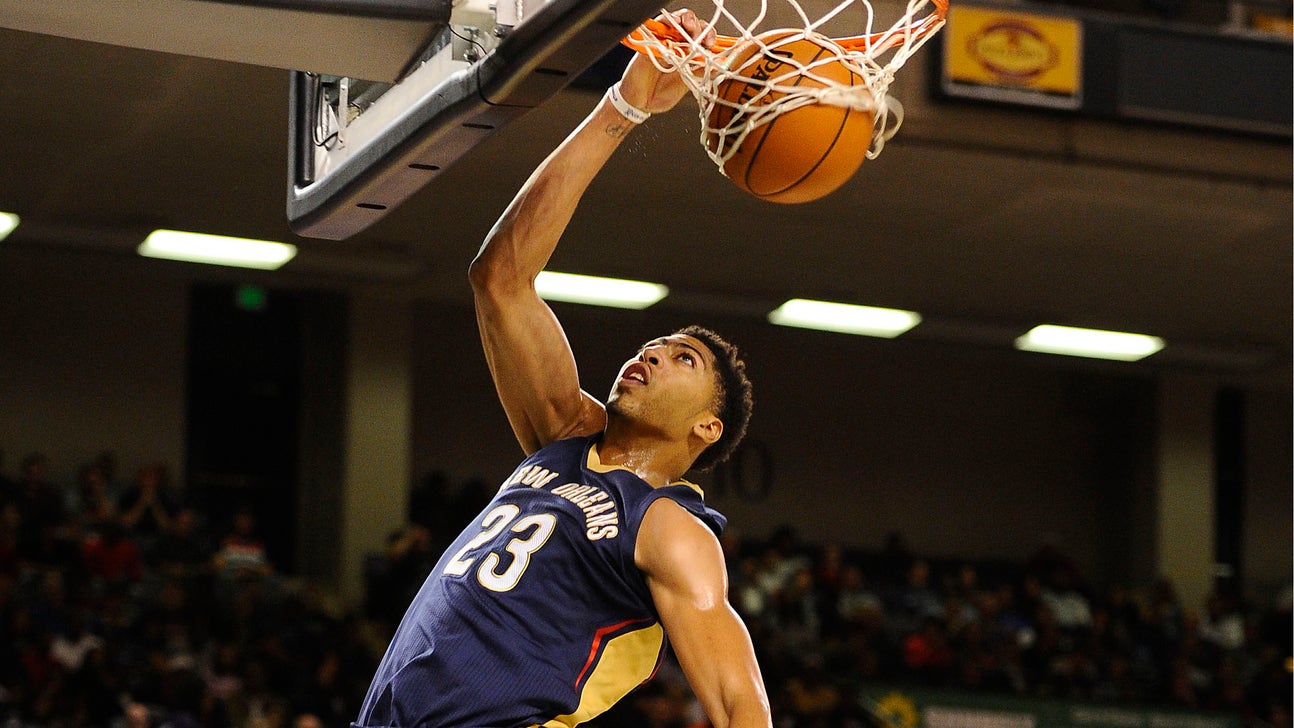 Davis Returns To Action After Wrist Injury
Published
Oct. 22, 2014 12:42 a.m. ET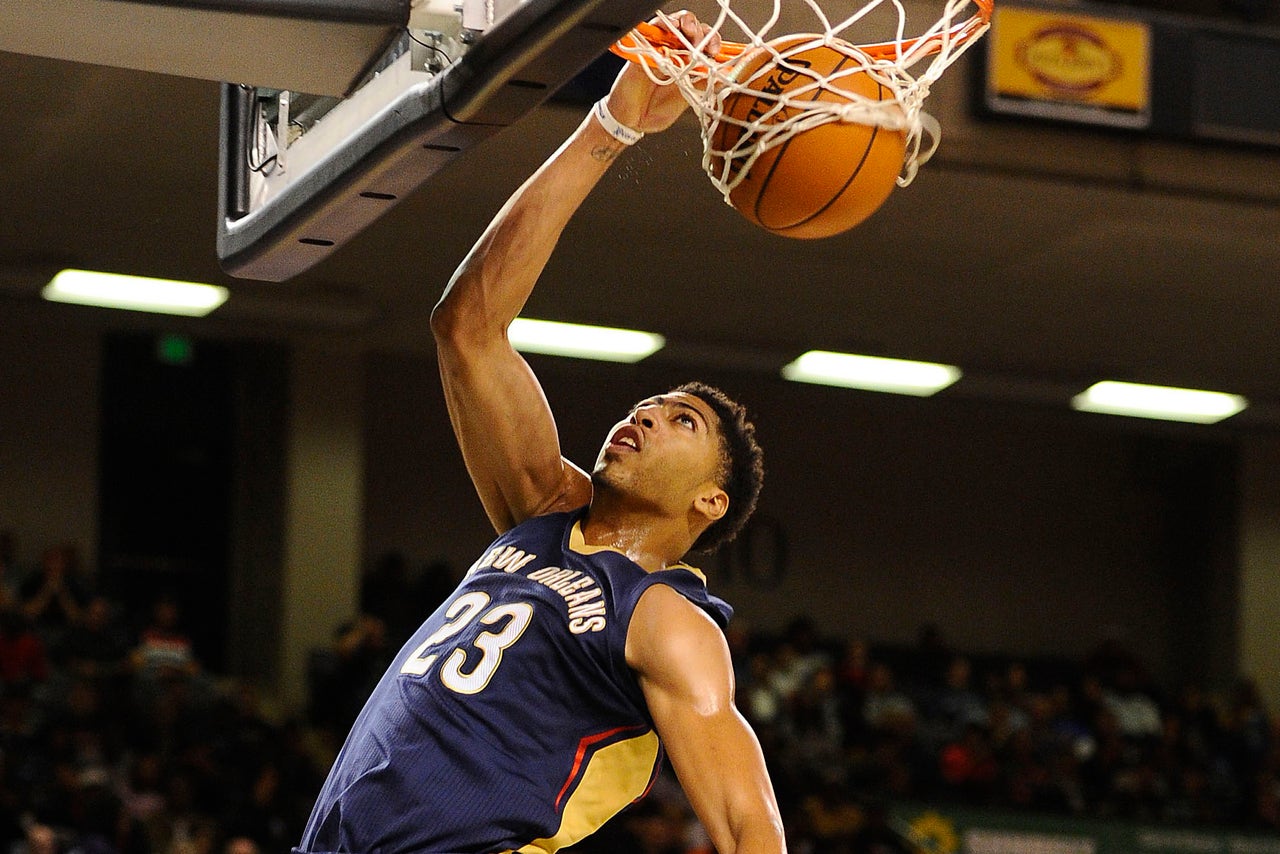 The Pelicans are breathing a sigh of relief after seeing power forward Anthony Davis back in action at practice Tuesday after spraining his right wrist Monday night in a preseason contest with the Washington Wizards.
Davis did wear a protective wrap on his wrist for practice, but his sprain is described as "minor."
The injury bug crippled New Orleans last year and has already been threatening this season. Monday's game was the first time fans were able to see New Orleans' anticipated starting line up in action all together: Eric Gordon, Tyreke Evans, Jrue Holiday, Omer Asik and Davis.  
Evans injured his right hamstring before the preseason started and missed the initial matchups, and Eric Gordon missed a pre season contest with back spasms.
Monday though, they were all finally on the court together.
The Pelicans found a smooth rhythm, jumping out to an early lead. Then in the third quarter, Davis went down after landing on his hand trying to catch an alley-oop pass.
"He practiced today and seems ok," head coach Monty Williams said. "We'll see what happens tomorrow."
Williams made no promises about how much action Davis, or the rest of the expected starting line up, will see Thursday in the final preseason contest versus the Dallas Mavericks in Shreveport.
Williams likely won't want to give too much away. The Pelicans open regular season play Tuesday, October 28 at home against the Mavericks.
---