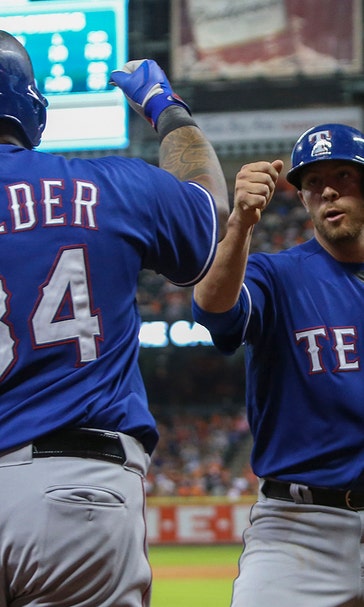 Daily Fantasy Baseball Advice for May 7
May 7, 2016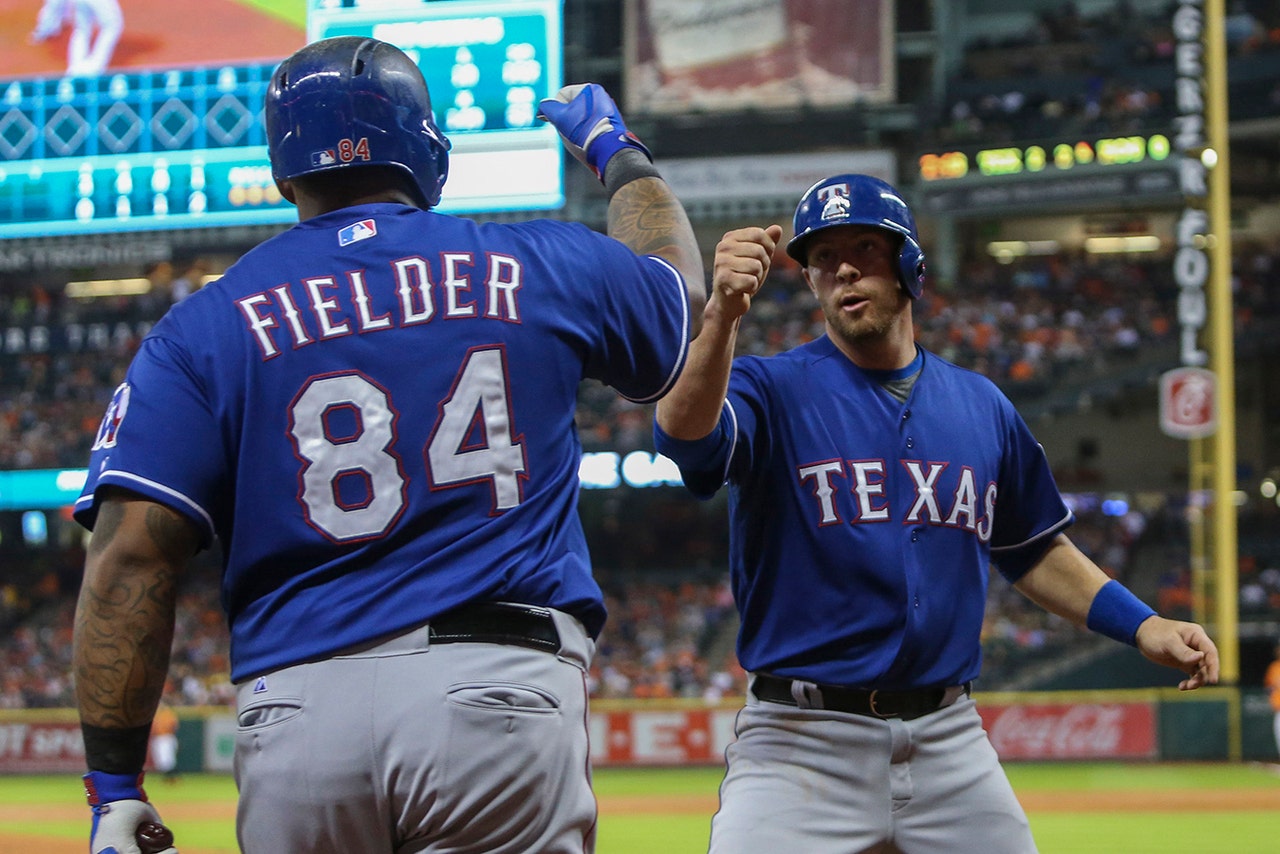 Welcome to today's daily fantasy post! Remember that you can find our posts on the brand-spanking new DFS home page, as well as the fantasy page. Bookmark those sites now!
Let's get to Saturday's interesting facts, using DraftKings prices. We'll cover both the day and night games below.
Five Things to Watch:
1 Here are the three highest projected over/unders, provided by OddsShark...
| Games | O/U |
| --- | --- |
| TEX/DET | 9 |
| PIT/STL | 8.5 |
| MIL/CIN | 8.5 |
2. Weather: Should be all clear, but keep an eye on thunderstorms in Cincy and Cleveland.
3. You down with BvP? Prince Fielder is 11-for-31 with 3 HR lifetime against tomato can Mike Pelfrey. Jay Bruce is 6-for-14 with 2 HR lifetime against Jimmy Nelson. Nelson Cruz is 8-for-17 with 2 HR against Dallas Keuchel.
4. Your three biggest pitching favorites for the night: Chris Sale (-186) against Minnesota, Clayton Kershaw against Toronto (-173) and Johnny Cueto (-159) against Colorado.
5. Sneaky stack options: I'm a big fan of stacking up the Cardinals against lefty Jeff Locke, who has struggled to start the year. Going back to the MIL-CIN well with Finnegan and Nelson on the hill makes sense as well.
Yesterday's recap:
Adam Meyer's deal of the day Drew Pomeranz was solid (5 IP, 0 ER, 1 H, 5 K), and his must-start, Joey Votto, was even better. Votto homered and walked and scored twice for a monster DFS day. Go thank Adam, and let's move on to Saturday.
Must-Start of the day: Prince Fielder, TEX
Fielder is 11-for-31 with 3 HR lifetime against Mike Pelfrey, and the Rangers have the highest projected run total on the board for Saturday. At just $3900, this is a terrific value.
Deal of the day: Matt Holliday, STL
Historically great against lefties (.419 OBP against lefties over the last three years) and Jeff Locke has been putting runners on at a high rate with a 1.84 WHIP. He's a steal at just $3600.
Avoid of the day: Kyle Seager, SEA
He's just 6-for-28 against Dallas Keuchel lifetime, with no XBH, no HR and 6 strikeouts. Look elsewhere.
Stack of the day: Texas Rangers
We're targeting a game with a high projected run total (9) and a bad pitcher on the hill here. Mike Pelfrey has a 5.68 ERA and 2.05 WHIP this season and is the lowest priced pitcher on the board. This is a great spot for Prince, Odor, Beltre and the rest of the Rangers, who all check in under $4000.
Starting pitchers:
Chris Sale, CWS: I'm fading Kershaw tonight in Toronto against a lefty mashing lineup and going with Sale against a Twins team that's 24th in OPS against LHP this season. Sale has been unhittable (1.66 ERA) and the strikeouts should pick back up in this one.
Ian Kennedy, KC: Always underpriced, Kennedy gets a solid matchup against a middle-of-the-road Cleveland lineup. In five starts this year, Kennedy is averaging nearly a strikeout per inning and has a 2.61 ERA. That's great value for $7700.
Johnny Cueto, SF: He's a big favorite (-159) at home in a game with a low projected run total (7.5). Some will be scared off by the Rockies, which should keep his ownership relatively low.
Catchers:
Buster Posey, SF: Gray has been good, but Posey has a .921 OPS this season and is priced at just $3800.
Yadier Molina, STL: Better bat than his price ($3100) would lead you to believe.
First basemen:
Prince Fielder, TEX: "Must-Start of the Day"
Chris Carter, MIL: 5 HR in his last five games and gets Brandon Finnegan in a hitter's park.
Second basemen:
Jose Altuve, HOU: Red-hot right now with a .333 avg and 3 HR over his last seven games, and Nate Karns isn't scaring us away.
Rougned Odor, TEX: Warming up with a .925 OPS over the last ten games and the matchup is right.
Third basemen:
Nick Castellanos, DET: Hard to ignore how he's swinging the bat over his last seven games (.560, 3 HR) and he's still very affordable.
Adrian Beltre, TEX: Stacking the Rangers against Pelfrey.
Shortstops:
Jordy Mercer, PIT: Cheap, has hit Adam Wainwright fairly well in the past (2 career HR) and is hitting .313 on the season.
Aledmys Diaz, STL: If you want to include Diaz in a stack with Holliday and Piscotty, that's a sneaky option that should have relatively low ownership.
Outfielders:
Matt Holliday, STL: "Deal of the Day"
Giancarlo Stanton, MIA: 4 HR in his last seven games and gets a very beatable pitcher in Jeremy Hellickson.
Stephen PIscotty, STL: Career .322 average against LHP.
Nomar Mazara, TEX: Rangers stack.
Jay Bruce, CIN: Great BvP numbers and Jimmy Nelson can get rocked easily. 
---
---