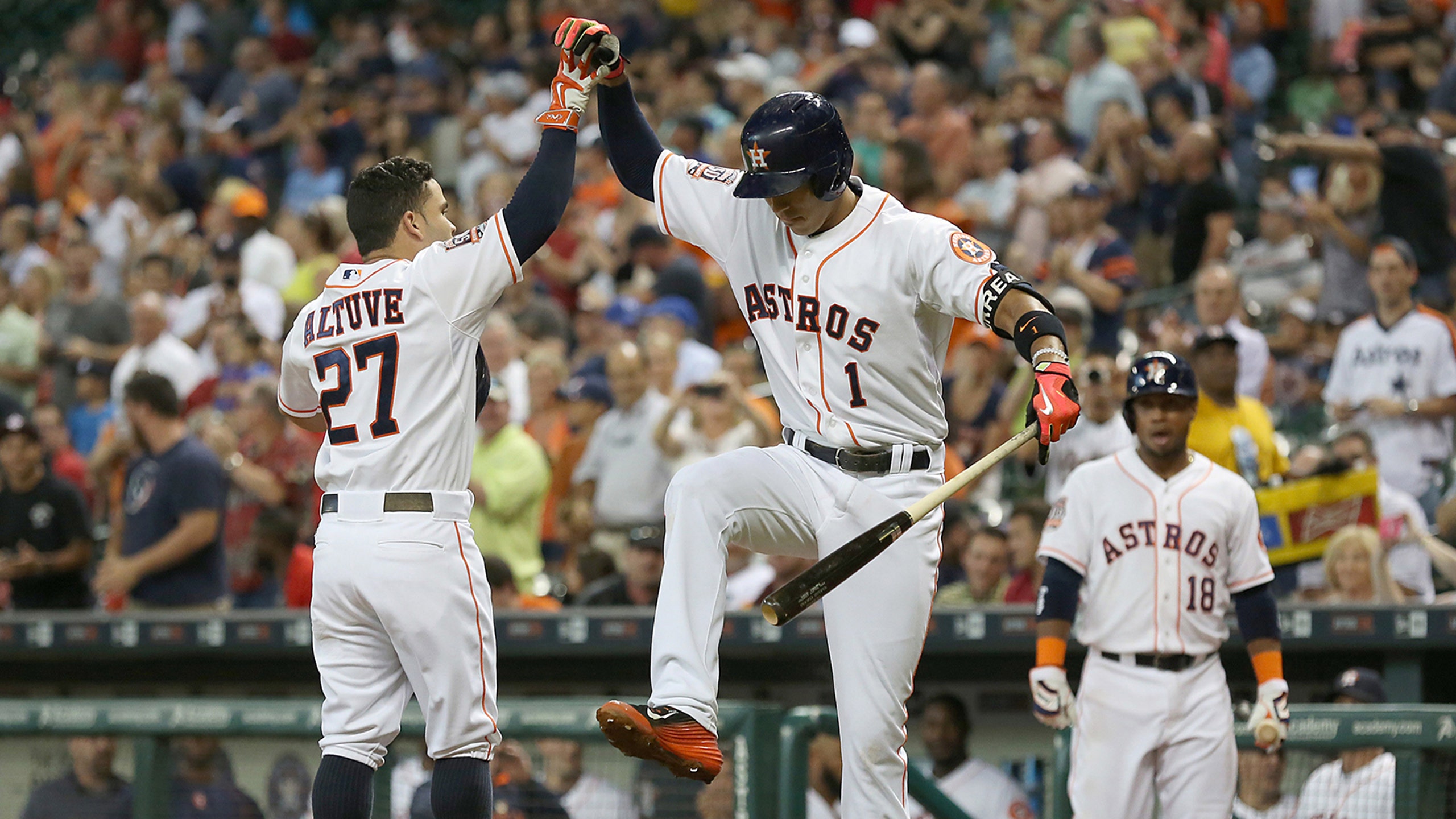 Daily Fantasy Baseball Advice for August 21
BY foxsports • August 21, 2016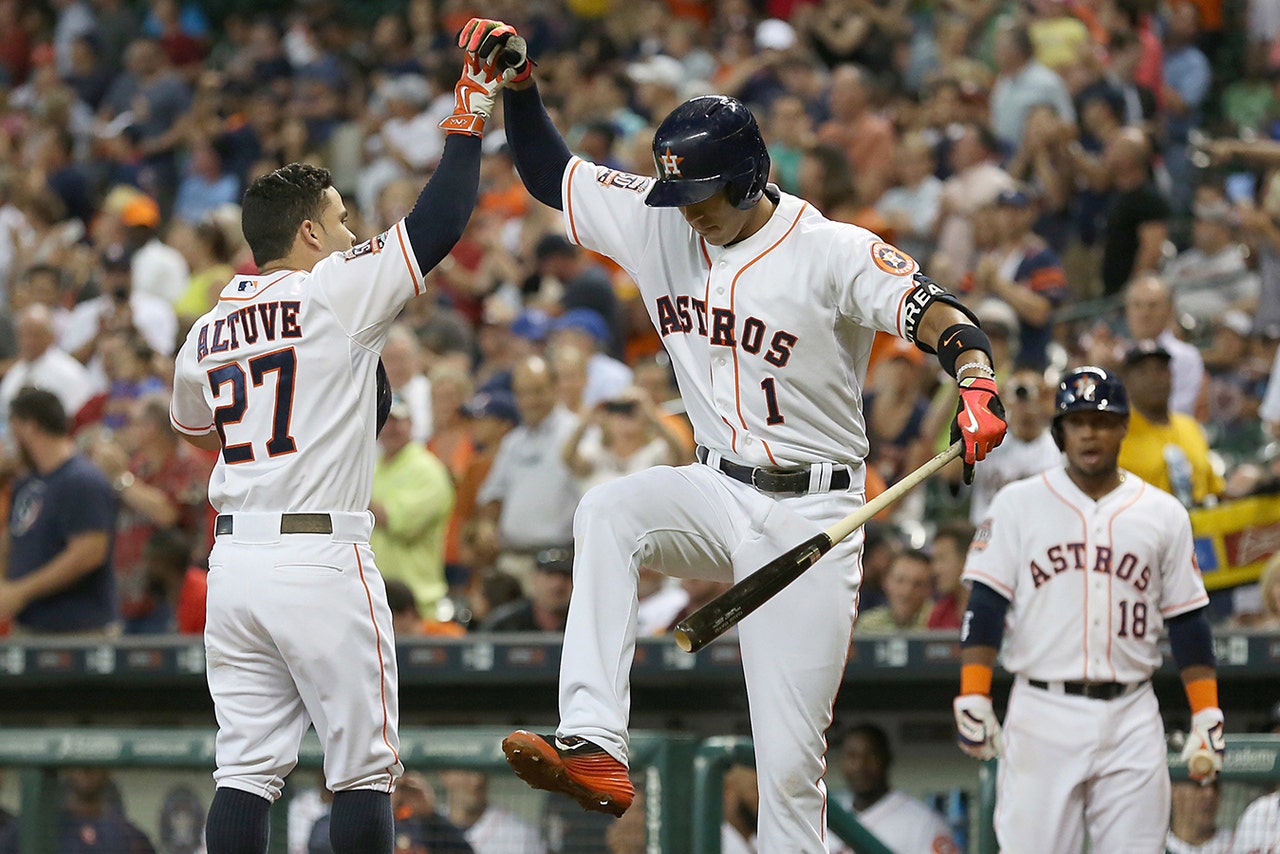 Welcome to today's daily fantasy post! Remember that you can find our posts on the brand-spanking new DFS home page, as well as the fantasy page. Bookmark those sites now!
Let's get to today's interesting facts, using DraftKings prices.
Five Things to Watch:
1. Here are the three highest projected over/unders, provided by OddsShark...
Games
O/U
CHC/COL
11.5
HOU/BAL
9.5
NYY/LAA
9
2. Weather: Keep an eye on rain in the Midwest. Closer to game time, check Twitter for updates.
3. You down with BvP? David Ortiz is 11-for-32 with 2 HR against Justin Verlander. Robinson Cano is 12-for-32 against Matt Garza. Nick Hundley is 7-for-18 against Jason Hammel. Franklin Guiterrez is 8-for-16 against Garza. Ryan Howard is 8-for-23 with 3 HR against Mike Leake.
4. Your three biggest pitching favorites for the night: Danny Duffy (-171) against the Twins, Gio Gonzalez (-167) against the Braves and Jose Quintana (-162) against the A's.
5. Sneaky stack options: The Nationals, Yankees and Pirates are all in play against pitchers priced at just $4000 on Sunday. The Mariners against Matt Garza also make a lot of sense, as they've had some success against him in the past.
Must-Start of the day: It's pretty easy to pick on the Braves, who are last in the bigs in OPS this season. Gonzalez should probably be priced higher than $8900 in this matchup, especially since he's striking out nearly a batter per inning this season. With a little run support, he should cruise to an easy victory.
Deal of the day: Ariel Miranda, SEA
It's not often we dig this deep for starting pitchers, but Miranda is a sizable favorite at home against the struggling Matt Garza and the Brewers. With 12 K in 14 IP, there's some potential for more than just a cheap win at a ridiculous pricepoint of $4400. It's really hard not to take any pitcher that's favored at home at that price.
Avoid of the day: Dustin Pedroia, BOS
There are other second basemen to target, as Pedroia is just 2-for-21 lifetime against Justin Verlander.  
Stack of the day: Houston Astros
The Astros get a prime matchup with Yovani Gallardo, who owns a 5.18 ERA on the season and puts a lot of runners on board. That's good news for a stack, as Altuve, Springer, Correa and all of Houston's big bats are firmly in play.
Starting Pitchers:
Gio Gonzalez, WAS: "Must-start of the day"
Ariel Miranda, SEA: "Deal of the day"  
Jose Quintana, CWS: I'm not a fan of spending up on Sunday, but the A's are 24th in OPS against LHP this season and Quintana has been rock solid all year long. He's in good position for a win and at least 20 points on Draft Kings.
Catchers:
Nick Hundley, COL: Hundley is 7-for-18 against Jason Hammel.
Gary Sanchez, NYY: Red-hot hitting .462 with 4 HR over his last seven games.
First Basemen:
David Ortiz, BOS: Ortiz is 11-for-32 with 2 HR against Justin Verlander.
Paul Goldschmidt, ARI: Luis Pedromo struggles with powerful right-handed bats like Goldy.
Second Basemen:
Robinson Cano, SEA: Cano is 12-for-32 against Matt Garza.
Ryan Schrimpf, SD: Shipley struggles with lefties and Schrimpf is hitting .375 with 4 HR over his last seven games.
Third Basemen:
Jake Lamb, ARI: Another right-handed power bat to throw at Pedromo.
Kyle Seager, SEA: Matt Garza struggles with left-handed bats, and Seager is a good mini-stack candidate with Cano.
Shortstops:
Dee Gordon, MIA: Ryan Voglesong struggles with lefties and Gordon offers extra speed.
Carlos Correa, HOU: Astros stack.
Outfield:
George Springer, HOU: Part of our Astros stack.
Bryce Harper, WAS: Gets Joel De La Cruz and has a good chance to homer.
Mookie Betts, BOS: Hitting .433 with 5 HR over his last seven games.  
---
---