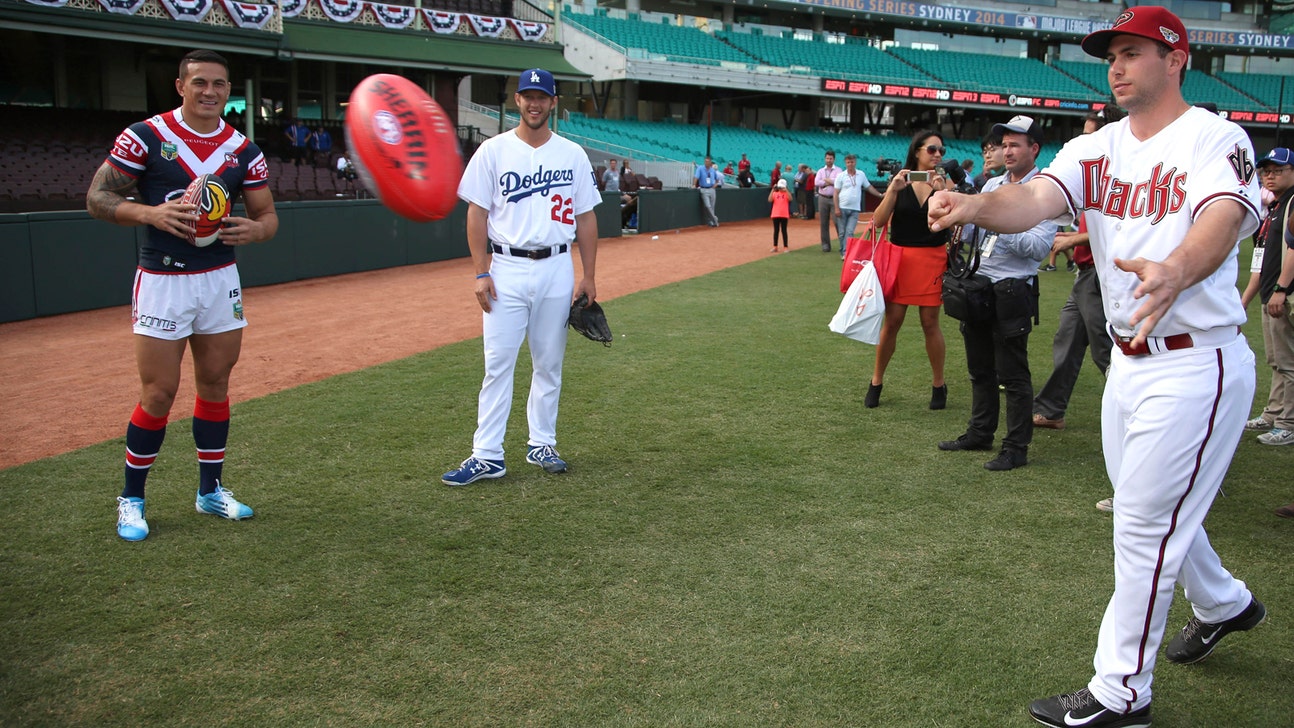 D-backs, Dodgers downplay rivalry tensions
Published
Mar. 19, 2014 1:38 p.m. ET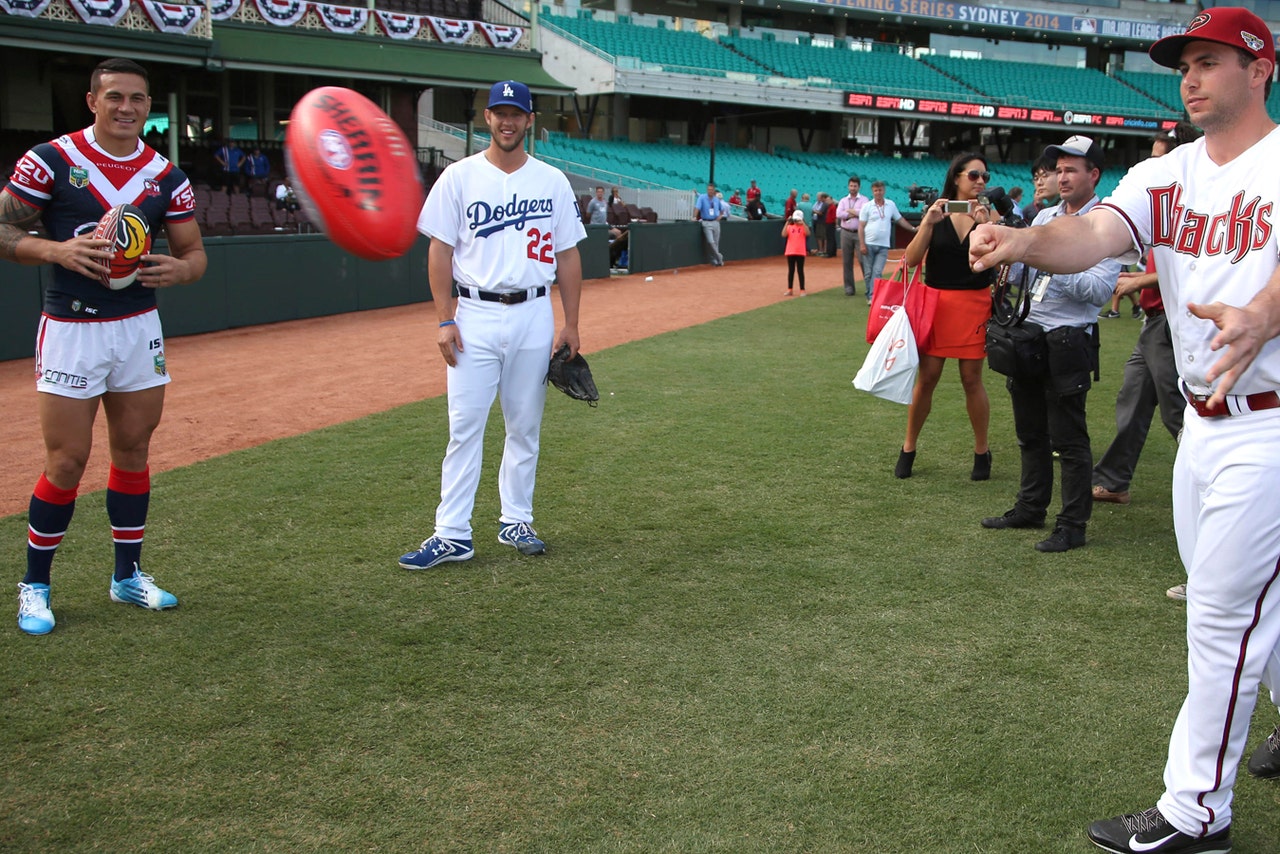 SYDNEY -- Suspensions to eight players and a controversial swimming pool incident following last season's NL West clincher helped expand a growing rivalry between the Los Angeles Dodgers and Arizona Diamondbacks.
Dodgers manager Don Mattingly says he doesn't expect any serious animosity to carry over from last year when the teams meet in a season-opening, two-game series this weekend at the Sydney Cricket Ground. But he couldn't rule it out either.
The suspensions came after a brawl last June, and the incident was credited with igniting the Dodgers' run that moved them to the division title. Then when the Dodgers clinched the division crown in Arizona, they upset many Diamondbacks players by celebrating in the Chase Field swimming pool.
"Kirk talked about it a bit yesterday," Mattingly said of Arizona manager Kirk Gibson. "It's a rivalry when you play somebody 19 times a year in your own division. Those games get heated.
"These guys play hard, and they're tough. For us, what happened last year is over and we should move forward and play."
Gibson was more or less conciliatory when asked about the rivalry Tuesday, preferring to talk about Australia as the location for his 1985 honeymoon.
"That worked out pretty good, so I'm hoping this does," he said. "We're ready to go."
Mattingly said people don't think of baseball as a tough physical sport "in terms of football, hockey or in this country, rugby."
"Baseball is more mental toughness," he added. "Night in and night out, the travel, getting in late, all kinds of different things you deal with."
And he feels like the Dodgers match up.
"We feel like we're tough," Mattingly said. "We got down in the division 10 games at one point, surviving that and then ended up winning by 10 or 11. When you love to play, it's easier to get ready to play. I think we've got guys who love playing."
Mattingly said first baseman Paul Goldschmidt typified the toughness of the Diamondbacks.
"He's kind of gotten to be a beast, hard to deal with, tough to pitch to," Mattingly said. "He's really killed us. He's just getting to be a tough and tougher out. We treat him with a lot of respect."
On Tuesday, Goldschmidt said of the rivalry: "We play each other a lot. Guys aren't going to be worried about being laid back."
Both teams held workouts Wednesday, and some members of the Dodgers went to Bondi Beach to help out local surf lifesavers. Clayton Kershaw, celebrating his 26th birthday Wednesday, was photographed with his wife cuddling a kangaroo and received a cake on the SCG field. He's scheduled to start Saturday's opener (4 a.m. EDT) against Wade Miley, who will be taking the place of injured Patrick Corbin.
On Thursday, the Dodgers will play Australia's national team in an exhibition and the Diamondbacks provide the opposition against Australia on Friday.
"We won't use any top-line pitchers in that game," Mattingly said. "We'll try to make sure we won't have anyone over-exposed."
Mattingly said he didn't expect a right shoulder injury to Dodgers left fielder Carl Crawford during a minor league game Tuesday to be serious. Crawford left the game after the injury.
Mattingly said no MRIs or other scans were scheduled, "but that could change."
Crawford is one of four Dodgers left behind at spring training because his fiancee is about to give birth.
"It sounds like he had a checked swing, and felt a little something in his shoulder," Mattingly said. "He stopped right there. He had a planned day off tomorrow, and we expect him to play the day after."
---