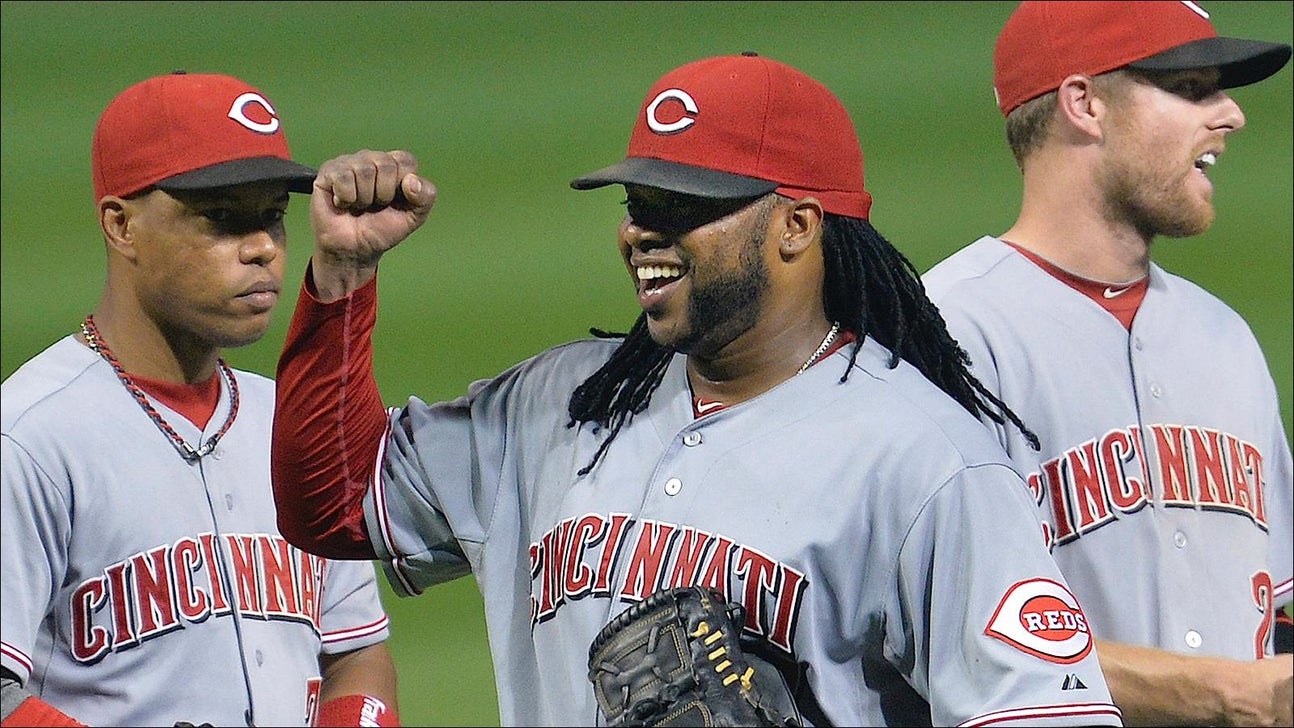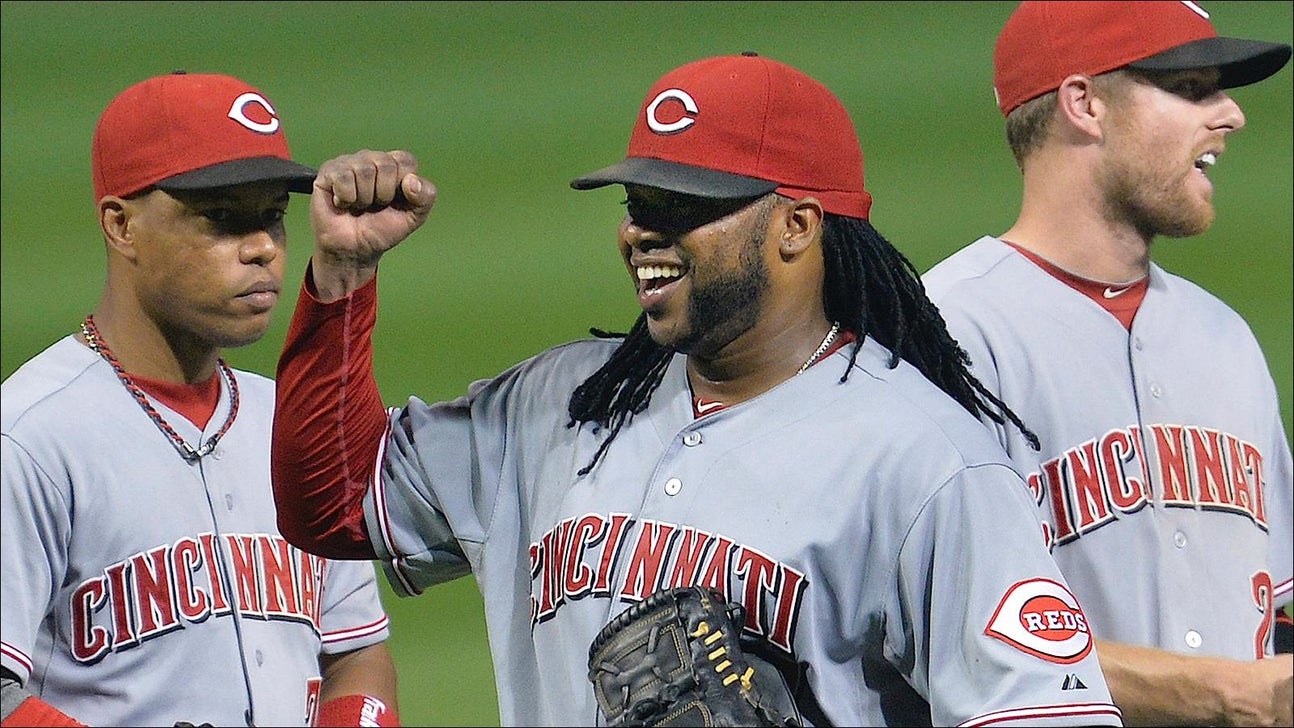 Cueto looking to get Reds back to winning ways
Updated
Mar. 4, 2020 8:21 p.m. ET

Johnny Cueto is out to match the major league lead for wins, and if his run support remains on its current trajectory, he'll almost certainly get there.
The right-hander chases his 14th win Sunday as the Cincinnati Reds try to avoid being swept at home for the first time this season at the hands of the visiting Miami Marlins.
Cueto (13-6, 2.04 ERA), who leads baseball with a .183 opponents' batting average and ranks third in ERA while throwing an NL-high 171 2-3 innings, has won three straight starts and five in a row at home.
With his level of dominance, the amount of run support hasn't much mattered at times, though it's certainly been improving. The NL Cy Young Award contender turned one run into a win on July 26, got three on July 31 and received a season-high nine in Tuesday's 9-2 victory in Cleveland.
"Certainly, the offensive output was big and gave Johnny a cushion," manager Bryan Price told MLB's official website. "I couldn't be any happier to get Johnny Cueto out there with a cushion."
Cueto, now 5-0 in his last six starts, fired his fourth complete game of the season while holding the Indians to five hits, which is the most hits he's surrendered in his last five starts. His opponents' average has actually increased in that time.
"That's him. He's been great for us the entire season," catcher Brayan Pena said. "... Johnny was Johnny once again."
His July 31 win came in Miami, where Cueto limited the Marlins to one run and four hits while striking out nine in seven innings. He's 3-1 with a 4.46 ERA in six starts against the Marlins, with Giancarlo Stanton going 3 for 9 with a home run and a triple.
Cincinnati (59-58) fell by a 4-3 score to Miami (57-59) on Saturday and has totaled four runs in consecutive losses.
Jay Bruce homered in the first inning to end the Marlins' streak of 11 games without surrendering a home run, one shy of the team record set July 24-Aug. 4, 2013.
Pena reached on a pinch-hit single to extend his hitting streak to a career-high 13 games with a .405 average. He was removed for a pinch-runner because his left hamstring has been tight, but Price plans to have him catch Sunday.
The Reds were last swept at home by the Marlins from May 23-25, 2003. Marlins pitcher Brad Penny happened to start and win the second game of that series and also won Saturday's middle contest in his Marlins return.
Rather than rookie phenom Dontrelle Willis, though, Brad Hand (2-3, 4.03) will get the ball this time.
Hand's current stint in the rotation of seven straight starts is his longest since starting the first 13 games of his career, and consistency seems to have arrived along with routine.
The 24-year-old is 2-2 with a 2.72 ERA in those starts. He didn't get a decision in Tuesday's 6-3 win in Pittsburgh after allowing two runs and six hits in 6 1-3 innings, his shortest outing in his last four.
"I feel good with all my stuff right now," said Hand, who has yet to face Cincinnati. "I've really been pounding the zone with all my stuff, for the most part. I'm just trying to give my team a chance to win every night."
He's done the best job of that on the road, going 1-1 with a 2.63 ERA in five starts this season.
---