Crawford ejected for first time in career as Clippers win thriller in overtime
BY foxsports • December 9, 2014
Jamal Crawford was ejected from the Clippers game against the Suns on Monday for the first time in his career.
Crawford, who made his NBA debut in 2000, is well-known around the NBA for his easygoing disposition. He was called for a loose ball foul against former teammate Eric Bledsoe at midcourt in the fourth quarter.
He said something to official Mark Lindsay and was assessed a technical and thrown out of the game. Doc Rivers was assessed a technical afterward as well.
The Clippers eventually won a 121-120 thriller in overtime against the Suns on a buzzer-beating 3-pointer by Blake Griffin.
Crawford talked to his teammates after the game but left before speaking to reporters. After the game, he tweeted: "Love my team!!! #ClipperNation."
The win surely made Crawford - who was the NBA's sixth man of the year last season - feel better about the situation as the Clippers extended their win streak to eight games.
On the ejection, Rivers said: "Jamal gets ejected, which, I'm going to save my money. Let me just stop there. Anyway, we won the game. Sometimes, you have to win the game."
The Clippers did that but came dangerously close to watching their win streak end at home. Crawford was missed down the stretch, too, but Griffin's 45 points and the last-second shot in overtime saved the day. The Clippers overcame the emotional situation.
"He deserved one tech, for sure," Rivers said of Crawford's foul. "He said, 'that's an (expletive) foul.' I don't know if you get thrown out for that."
Added Griffin: "That was the craziest ejection I've ever seen without going too much into it and getting in trouble. I've never seen that happen before ... I heard a guy say worse things tonight and not even get a technical."
Crawford wasn't able to celebrate in that euphoric scene on the court at Staples Center.
But he was there with his teammates in the locker room afterward.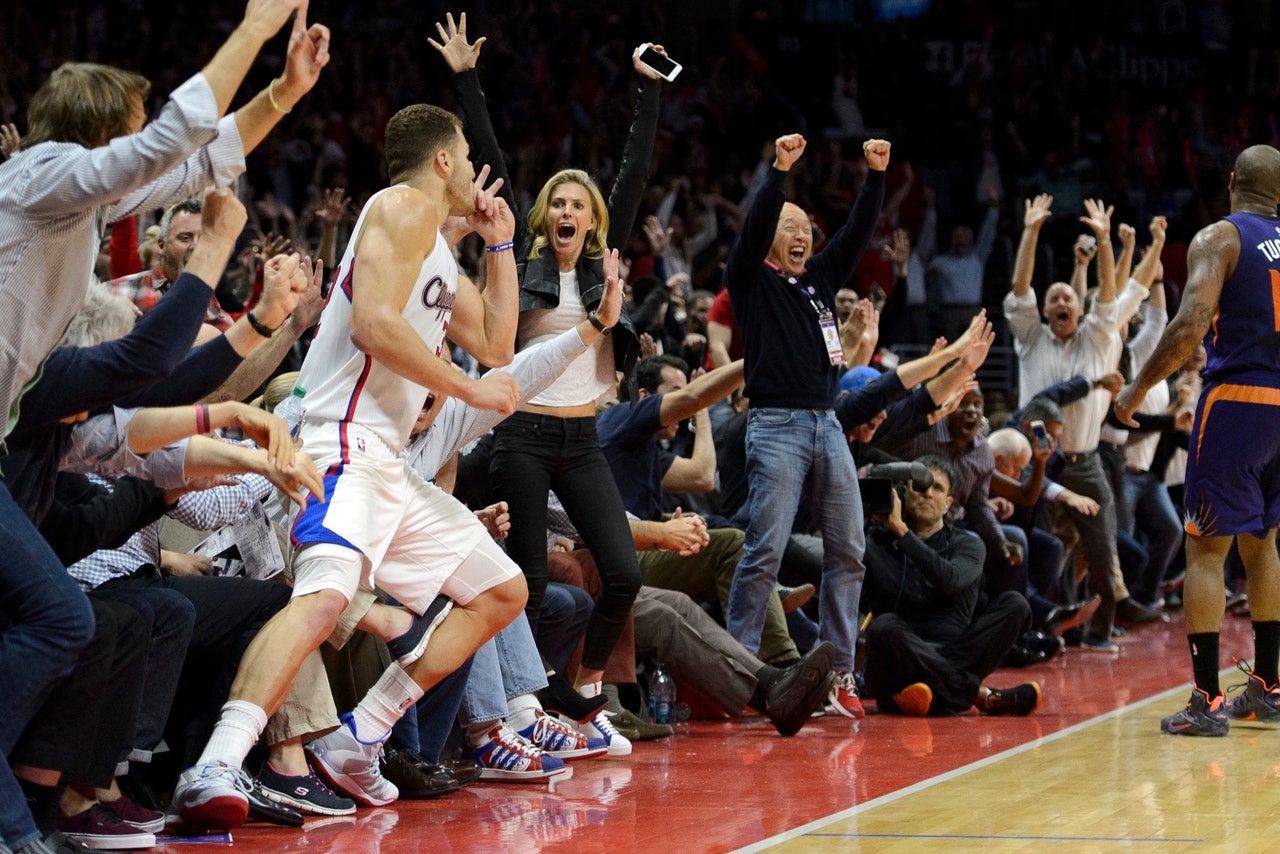 Griffin sinks 3-pointer at buzzer in OT to give Clippers win over Suns
"He apologized when we came into the locker room, because at the end of the day, whatever he said, he gave the official an opportunity to make the call," Rivers said. "It is Jamal's choice."
Lindsay declined to comment to a pool reporter because the technical foul was a judgment call and an official doesn't have to comment on judgment calls.
Griffin, Rivers and Crawford all drew technical fouls in a chippy game Monday. Griffin appreciated Crawford's sentiments.
"He apologized but there's no need to apologize for something like that," Griffin said. "It happened. We've all been there. I did it tonight. He just happened to say it at the wrong time."
---