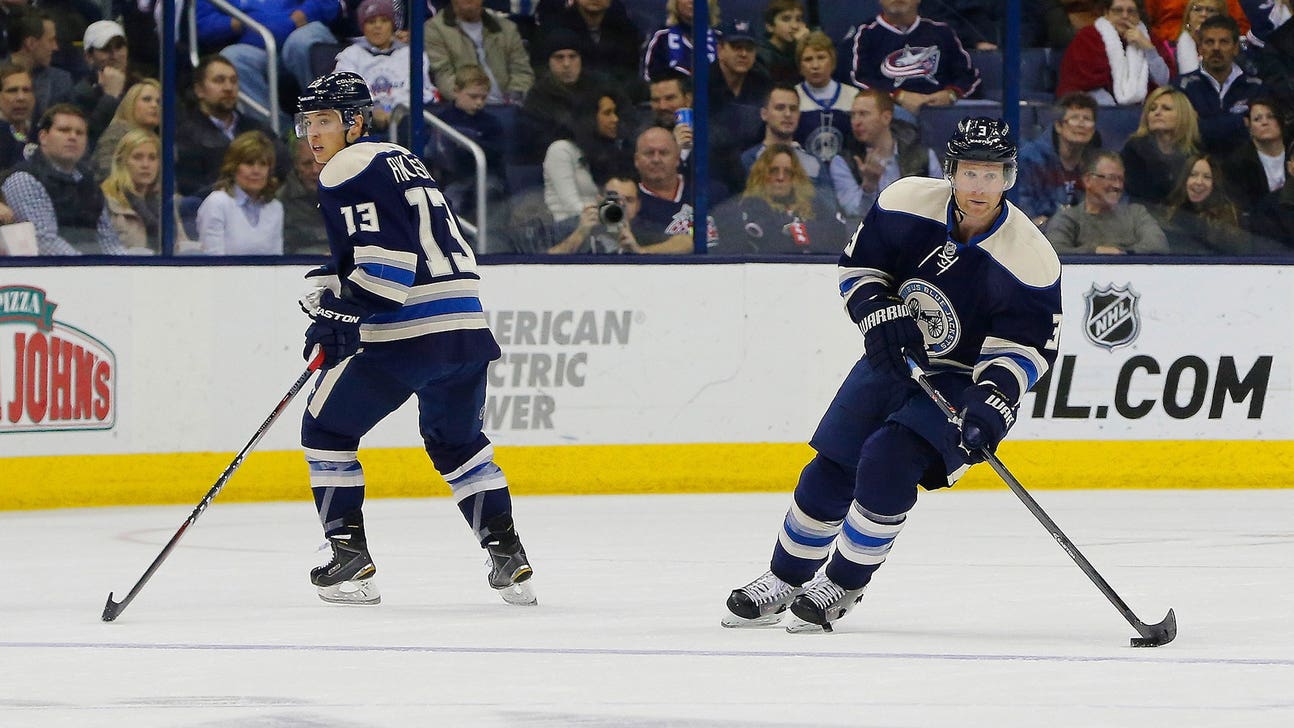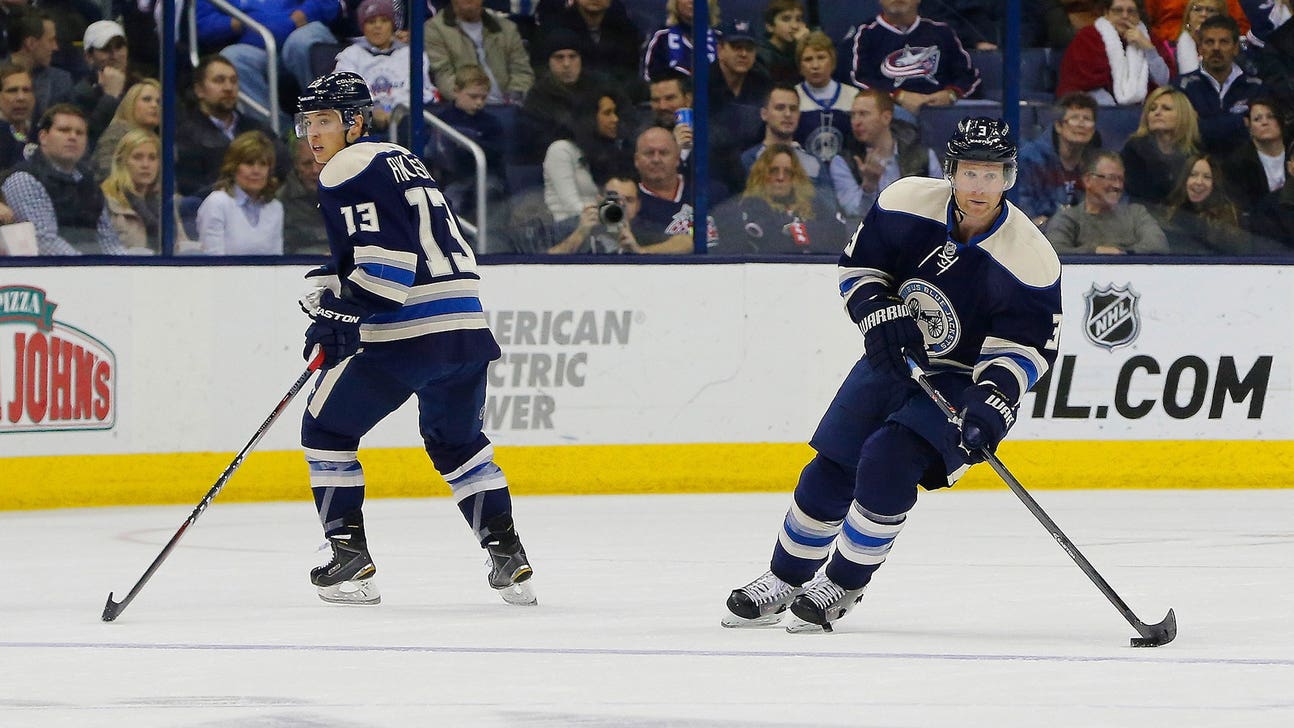 Crashing the Net: Injury updates and versatile defensemen
Published
Feb. 2, 2015 4:14 p.m. ET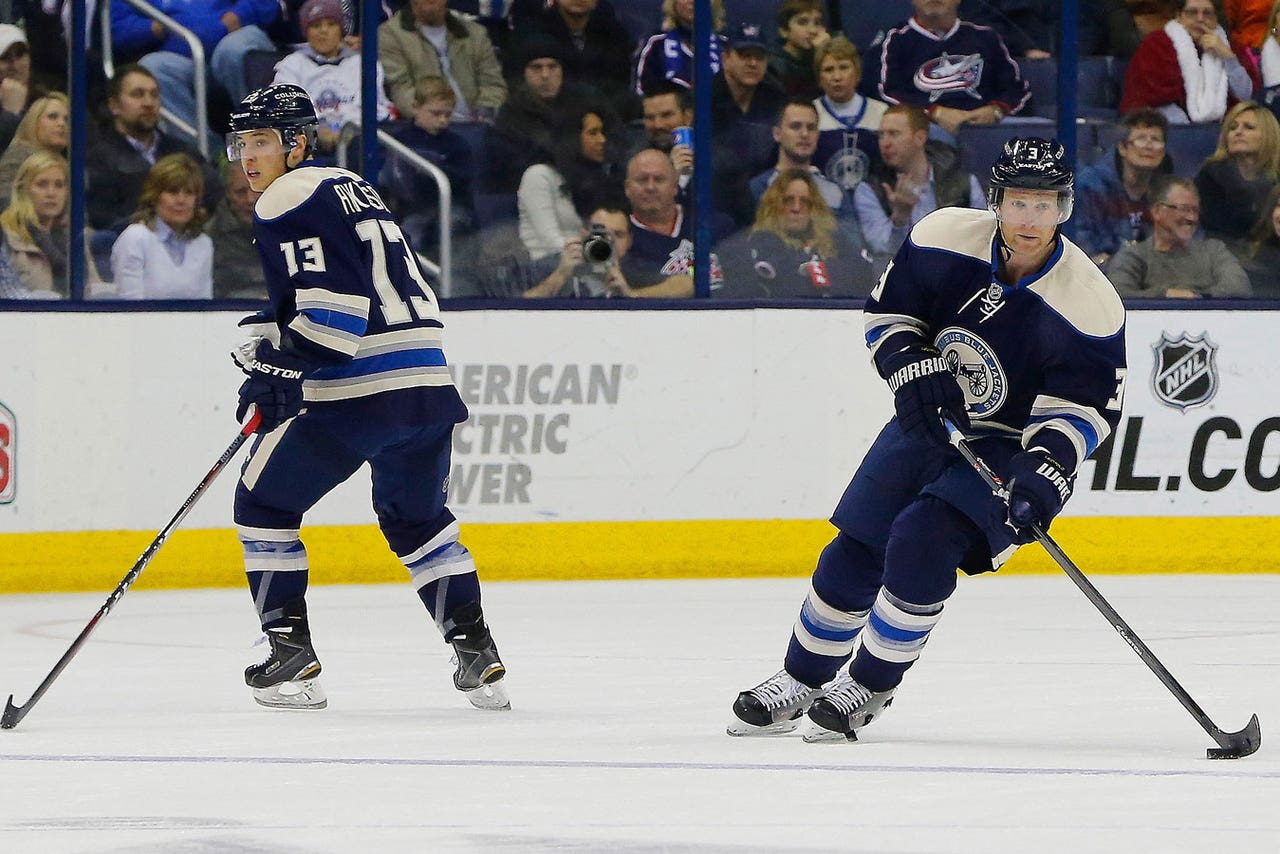 Columbus, Ohio -- After a day off to enjoy the Super Bowl, 21 Blue Jackets got back to work within the friendly confines this morning. The only players missing were forwards Matt Calvert and Brandon Dubinsky.
Coach Todd Richards gave what basically amounted to an injury report in his post-practice scrum. He started by saying that Dubinsky was taking a maintenance day (soreness) and that Calvert was still not feeling well. He also indicated that he would be "surprised" if Calvert was ready to play Tuesday against the visiting Arizona Coyotes, but that he expects Dubinsky to play.
"There may be some adjustments to our lineup," said Richards. "We haven't finalized anything yet."
Brian Gibbons, on Injured Reserve since December 19 after suffering a knee injury in a 5-4 OT loss to the Washington Capitals, is day-to-day. Richards said Gibbons has been skating on his own, but that there was a minor setback.
Jeremy Morin, on Injured Reserve since last Wednesday with what is officially being called an "upper-body" injury, is day-to-day with no exact timetable for his return. Boone Jenner has been on IR since December 20 with a stress fracture to his back. Expected to miss 1-2 months, Richards said "it's a slow process but he's getting better."
When asked specifically about recalling a player from the Springfield Falcons, Richards said "no" and reiterated that they had not finalized the roster for Tuesday night's game. "If Matty can't play, we'll have a defenseman up front."
On Saturday against the Tampa Bay Lightning, Calvert was a late scratch and defenseman Jordan Leopold got the call in the afternoon about suiting up that night. He drew into the lineup on the fourth line with Mark Letestu and Jared Boll.
"Jordan's a guy who's been around this league long enough," Richards said, "to understand... he executed the systems better than a lot of our forwards did on a regular basis (Saturday). He's smart and thinks his way through the game. I have no concerns with him playing up front."
Leopold, acquired in a trade with the St. Louis Blues in November to fill-in for the injured Fedor Tyutin, had not played since December 13. Around the room, all the players and coaches rave about him being the consummate professional.
"I told Richie right before the game," said Leopold, "anything you need, stick me out there. I think it was one of those deals where he didn't know if I'd stay at forward or not. He gave me one shift to see if I knew what I was doing."
With Richards indicating that the lineup my stay the same in the event that Calvert can't go on Tuesday, Leopold seems poised to make his second start at forward in as many games.
"I've been around long enough that I know what forwards are supposed to do out there. It's just a matter of keeping up with the pace of the game and playing your position. For me in the last game, it was keep it simple, get the puck in the other end, maybe go get hit, keep the puck in their zone and get off the ice. That was my goal. Whatever was handed to me, I was ready and prepared."
This is the latest example of a player stepping up and helping out the team in any way they can. Earlier this season, it was Nick Foligno switching from left wing to center after so many centers went down with injuries. Saturday, it was Leopold going from the blue line to forward.
The question now becomes one of which of these two players will be the first to suit up as a goaltender for the Blue Jackets? And really, would they shoot "rock, paper, scissors" for that opportunity?
The Blue Jackets return to action Tuesday night as they host the Arizona Coyotes at 7:00 p.m. Catch all the action on FOX Sports Ohio beginning at 6:30 p.m. with the "Blue Jackets LIVE" pregame show.
---