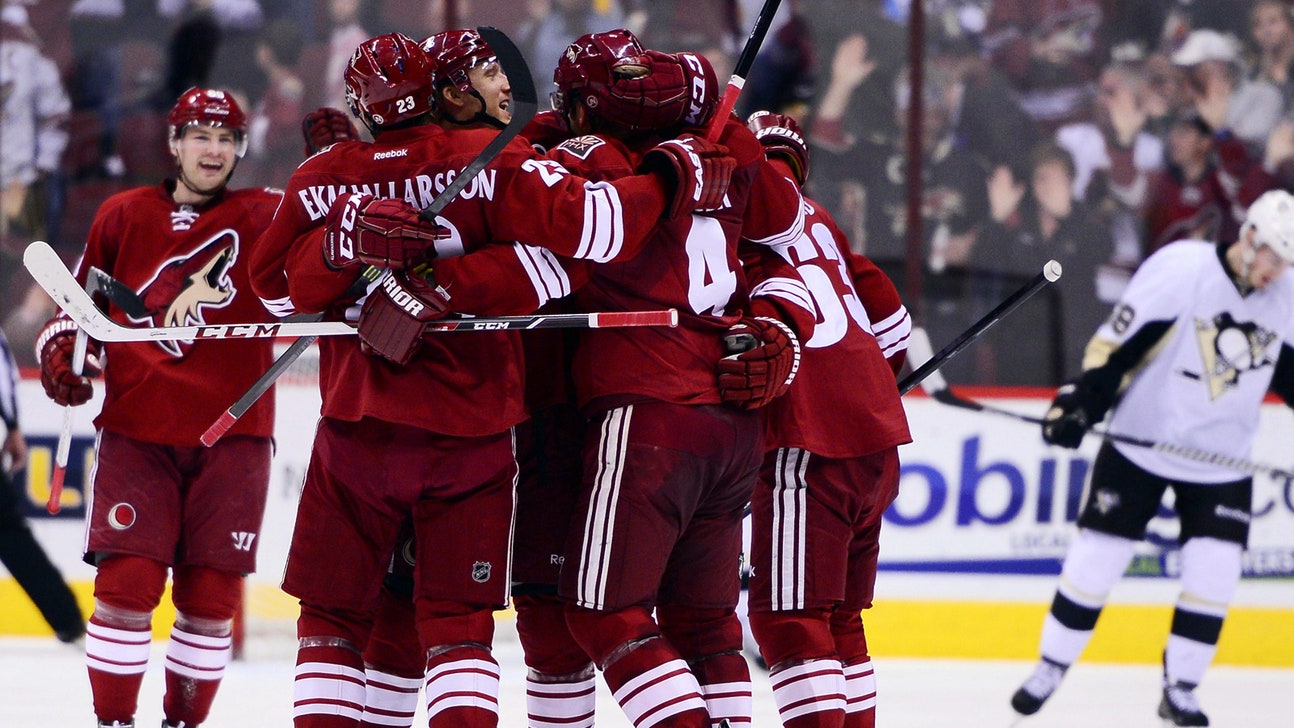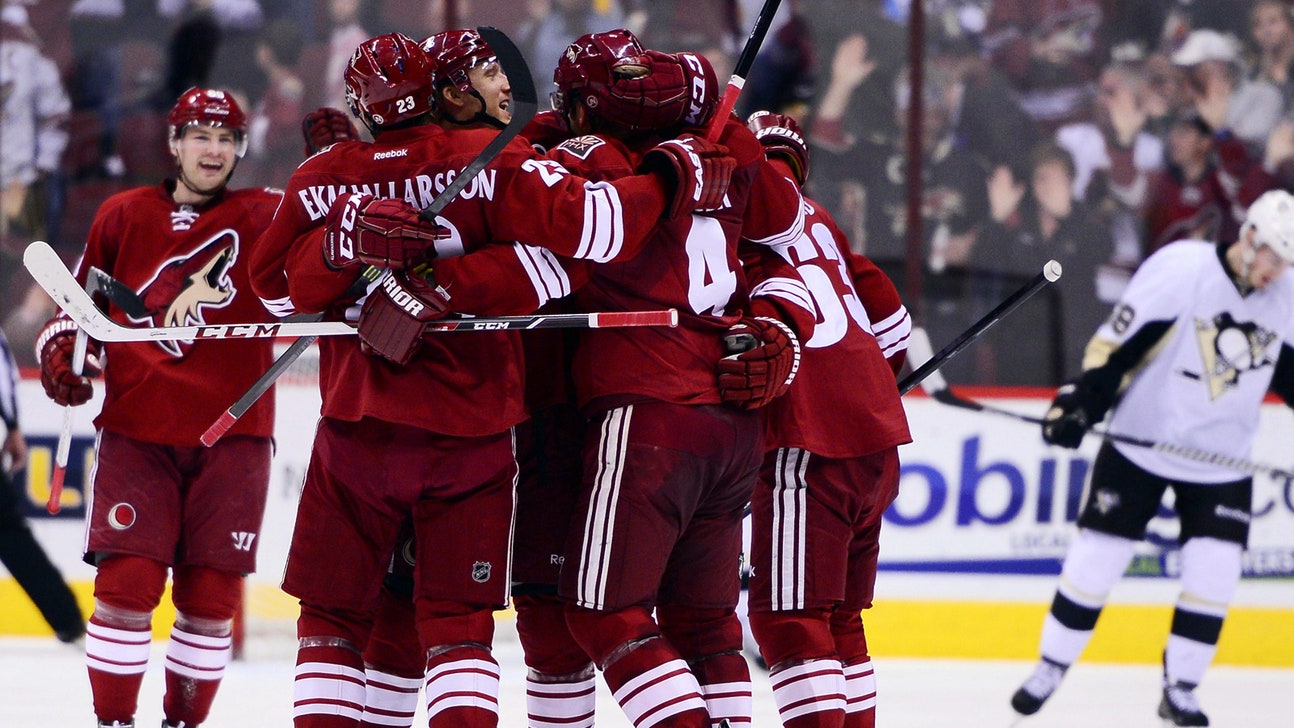 Coyotes rebound with complete effort against Penguins
Updated
Mar. 4, 2020 11:37 p.m. ET

GLENDALE, Ariz. -- Consistency was the challenge Coyotes coach Dave Tippett laid at his team's feet after an inexplicable loss to the Sabres on Thursday. Consistency was exactly what Phoenix delivered for 60 minutes on Saturday against the Eastern Conference's top dog.
The Coyotes' centers were all rock solid, Radim Vrbata buried a huge third-period chance, Mike Smith made 23 saves and Phoenix's top defensive pairing of Zbynek Michalek and Oliver-Ekman-Larsson held Sidney Crosby pointless as the Coyotes rebounded from perhaps their worst loss of the season with perhaps their best win.
"One of the more complete games we've played this year," Tippett said after his team's 3-1 win over the Penguins at Jobing.com Arena. "Right from our goaltender to the group in front of him and out, I thought it was a real competitive and fast game. We found a way to get on top."
The question on everyone's lips: Can they sustain it?
"It'€™s easy to play one game like that," Smith said. "It'€™s harder to string them together. That's our next focus."
The team will have two days off before it can start working on that goal, but first, the good news. With the win, the Coyotes pulled within a point of idle Vancouver for eighth place in the Western Conference standings. They also pulled within three points of seventh-place Minnesota, which lost in overtime at Calgary, and four points of sixth-place Los Angeles, which lost to Philadelphia. They have games in hand on all those clubs.
Never mind that Phoenix would already be in playoff position had it not regressed against Buffalo; Saturday's effort was a glimpse of what is possible when this team is clicking on all cylinders.
Benched for two games after some subpar performances, Smith played with the kind of poise and economy of motion that goalie coach Sean Burke is looking for.
"Less is more sometimes, even with puck-handling and movements within your net," Smith said. "Being in the right position to make more saves look easier than they may be -- when you do that, it makes the team feel more confident in you and they play a more confident game, too."
Smith had to make some big saves. There were a handful of redirected shots as well as a sprawling glove save and a sprawling pad save on a wraparound. But the Coyotes did a remarkable job of limiting the Penguins' chances.
"For the most part, we did a great job boxing guys out and blocking shots," Smith said. "I think Z had more saves than I did."
Michalek scored his first goal in almost two years against his former team, but it was the defensive job he and Ekman-Larsson did on Crosby's line that stole the show Saturday. Michalek had four blocked shots while Ekman-Larsson broke up too many plays to count with good stick work. 
"Ollie was all-world there," Tippett said. "That's an unbelievable game by him."
Like many opponents of late, the Penguins tried to get under Ekman-Larsson's skin by getting physical with him. Ekman-Larsson didn't take the bait until Evgeni Malkin went too far late in the third period.
"He slashed me over my arm and I lost it a little bit there," Ekman-Larsson said of his retaliatory slashing penalty with 3:13 remaining. "But I like it when they play hard against me. It makes me want to beat them even more."
Three games remain before the Olympic break -- two against Dallas and one against Chicago. Three more opportunities remain for the Coyotes to prove that they deserve some trade-deadline moves to bolster the roster for a playoff run.
Will this finally be the positive tipping point of the season?
"I hope so," Michalek said. "We'd better learn that we have to follow this game with another good one. This is game 55. It's pretty late in the season. If we don'€™t put together a winning streak, it's impossible for us to get into the playoffs."
Follow Craig Morgan on Twitter
---