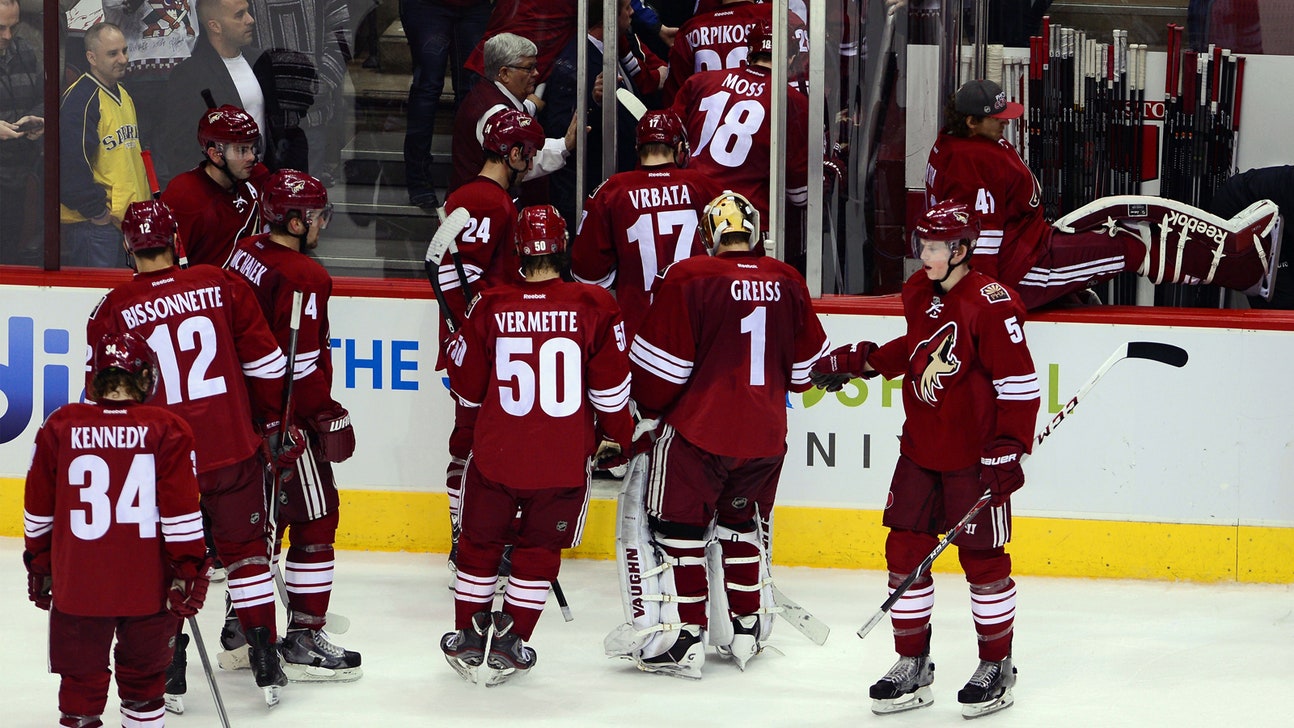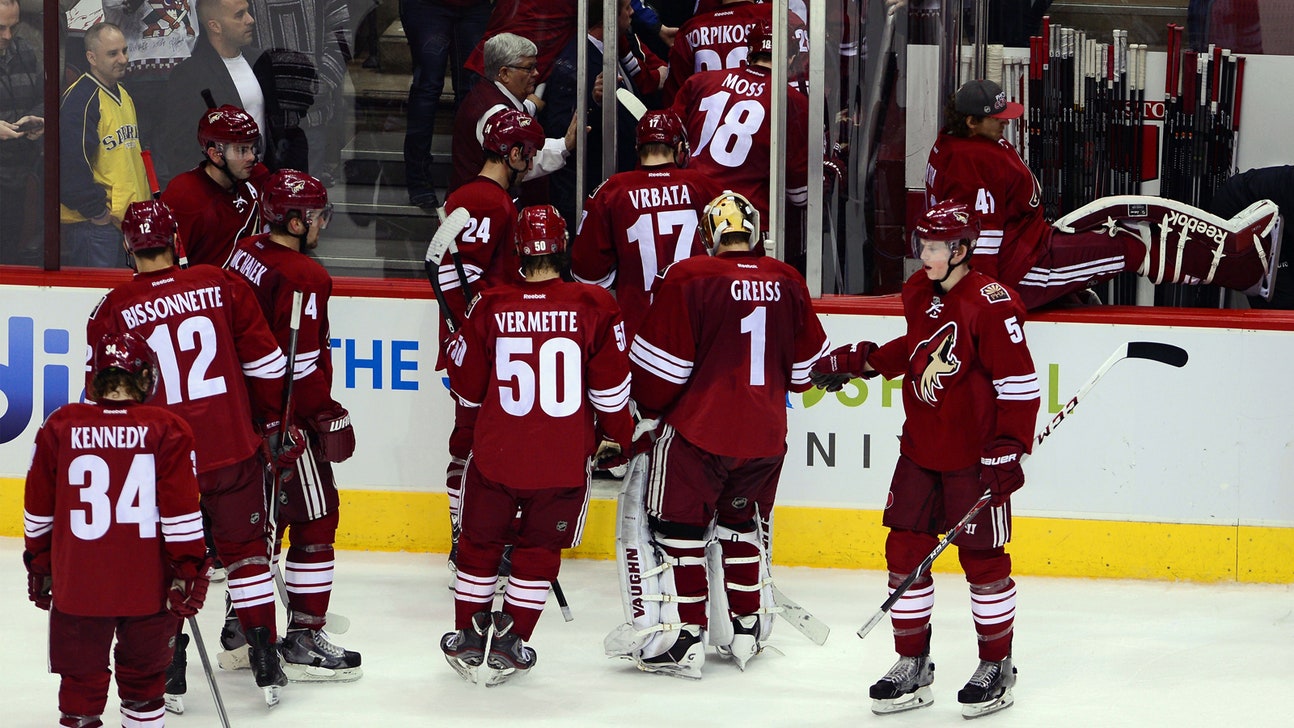 Coyotes hit new low in loss to Sabres
Updated
Mar. 4, 2020 9:46 p.m. ET

GLENDALE, Ariz. -- The Coyotes are still under the impression that they can take a team lightly. They are still under the impression that they can give less than a high-energy, tight-checking, blue-collar effort and emerge victorious.
You would think 54 games would have been enough to teach them otherwise, but Thursday's 3-2 loss to league doormat Buffalo would suggest they are also slow learners. Painfully slow.
Phoenix spotted the Sabres a 1-0 lead before scoring two goals late in the first period to carry a lead into the intermission.
That should have been it. A team desperately needing to stack wins for a playoff push should have put its foot on the throat and crushed a team that had won just twice in its last 10 games and just five times on the road all season -- a team that entered the game with the fewest points in the NHL.
"We're up 2-1 to start the second and we do absolutely nothing, nothing as a group. Absolutely nothing," a livid Shane Doan said. "We have a chance to put a team away when you're up 2-1 at home, and I don't think we got a shot for 12 minutes (10:29). It's embarrassing. It's embarrassing."
How's this for embarrassing? The Coyotes got swept by the league's worst team. And they did so via the infamous butt goal and a shorthanded goal by a guy who had netted just four goals all season.
That ineptness kept the Coyotes from gaining ground on a night when all their active, primary competitors for the West's final playoff spots also lost, albeit to better teams. Sixth-place Los Angeles fell to Pittsburgh, seventh-place Minnesota lost to Colorado and ninth-place Dallas lost to New Jersey.
"It should have been a game where you get out with two points," said center Antoine Vermette, who scored his eighth goal in his last eight games to tie the score at 1. "It is frustrating. You don't want to look too far in your schedule, but we know our situation."
The issues were there for everyone to see once the second period began.
"From the first face-off we won, we started turning the puck over and we just kept turning it over," coach Dave Tippett said. "Every time we would get it back, it was just to dump it in so we could change.
"If you keep turning the puck over, they'll make it hard on you, and they made it hard on us. We turned it over right until they won."
Buffalo tied the game on Steve Ott's power play goal early in the second period and won it on Zemgus Girgensons' shorthanded goal 1 minute and 52 seconds into the third period.
The game-winning goal came when all of the Coyotes (most notably defenseman Oliver Ekman-Larsson) were beaten to a loose puck, Keith Yandle was stripped of that puck in the slot and goalie Thomas Greiss was caught napping as Girgensons poked a soft one between his legs.
Only then did the Coyotes show urgency, but it wasn't the necessary brand of urgency. It was the urgency of a finesse team that fears reprisals.
"Not a lot of push at the net," Tippett said. "They just packed it in around the net and we wouldn't pay the price to get to the net."
In one telling sequence late in the game with Greiss pulled, the Coyotes passed the puck around the perimeter as the seconds wound down, passing on shot after shot (does Mike Ribeiro ever shoot any more?) until Ekman-Larsson managed a weak one that goalie Ryan Miller gloved easily.
Two nights after turning in a strong effort against the road-weary Kings, the Coyotes played to the level of their competition again, and they came up empty.
"I don't even know what our level is because we're barely above average right now, if average," Doan said. "It's not acceptable -- not even close."
After the game, Coyotes co-owner Anthony LeBlanc was visibly angry and frustrated as he moved through the Jobing.com Arena tunnels and left the building quickly.

Who could blame him when his team had left the building after just one period?
Follow Craig Morgan on Twitter
---