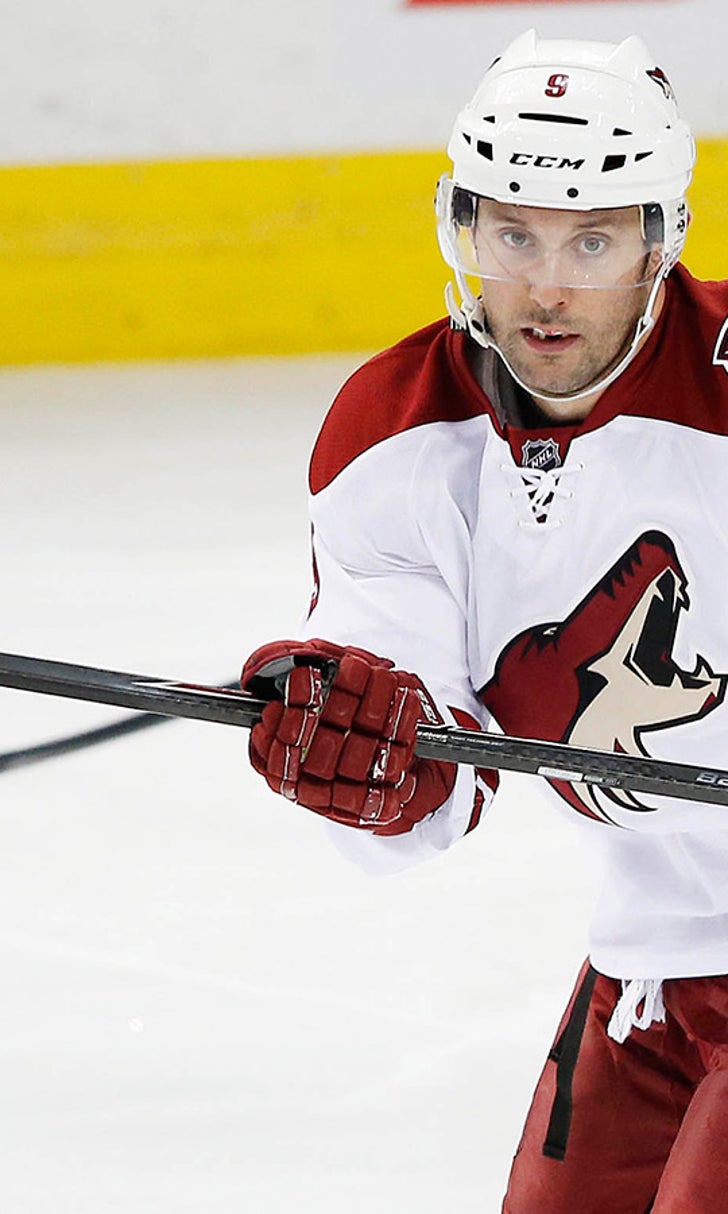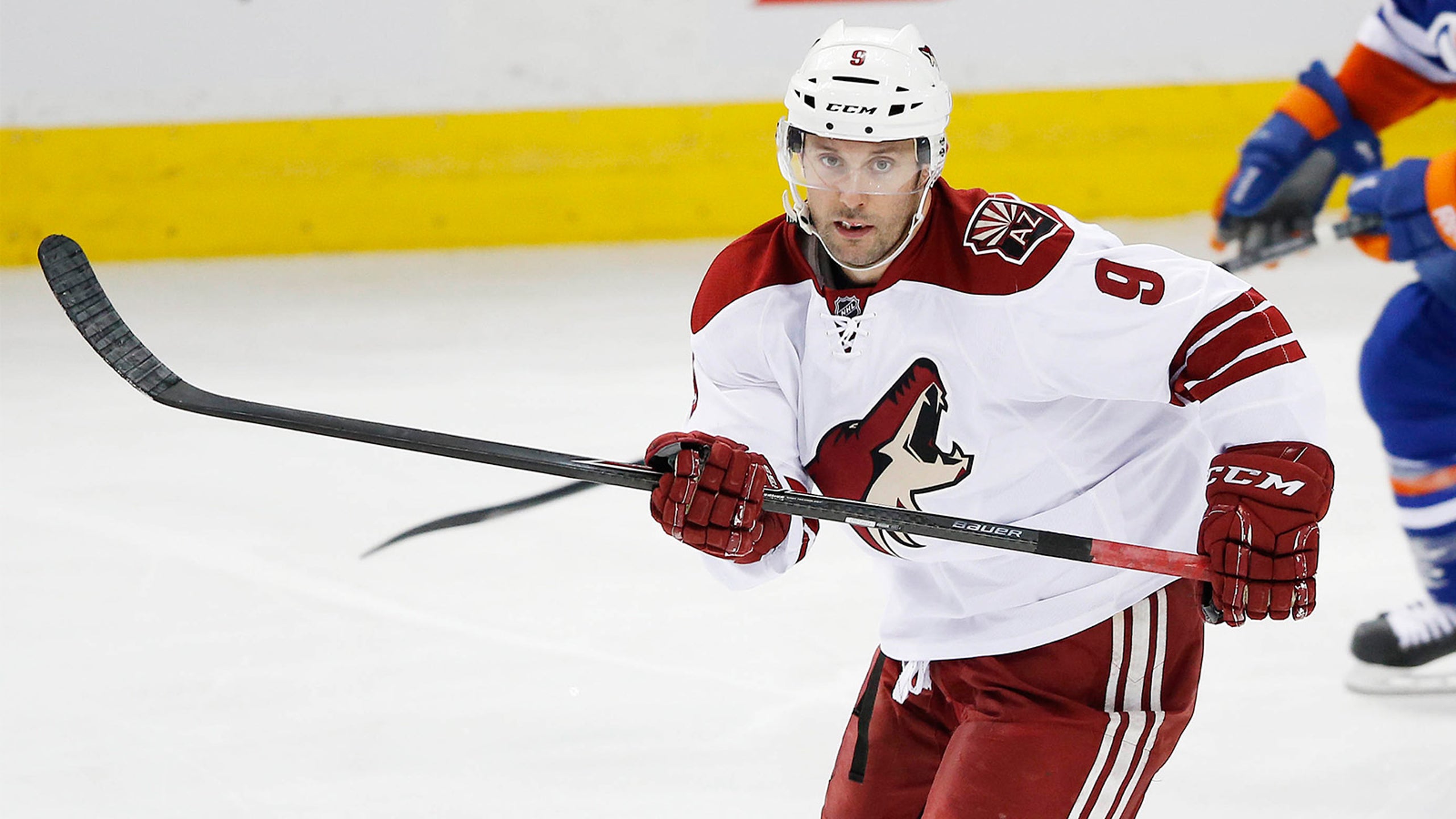 Coyotes finding success with Gagner-Hanzal pairing
BY foxsports • January 5, 2015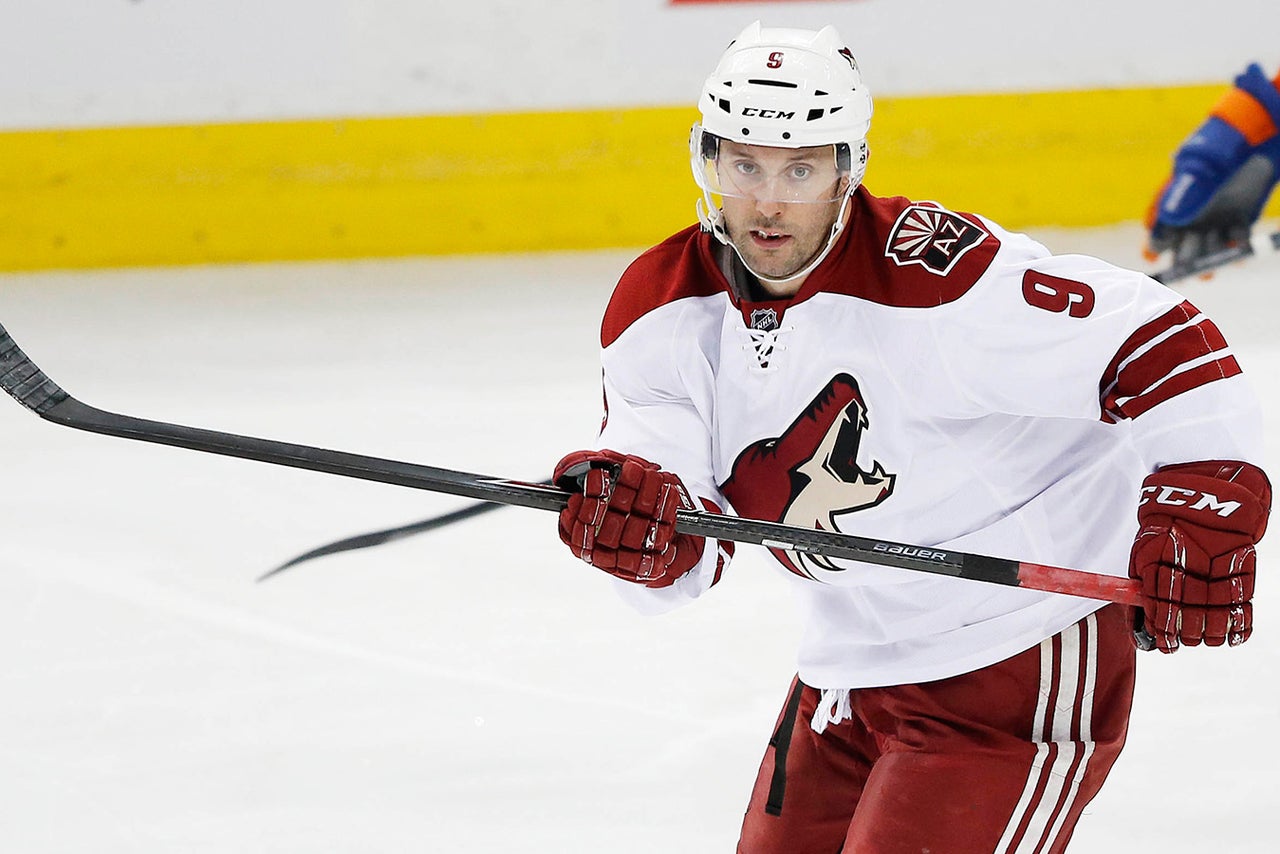 GLENDALE, Ariz. -- Finding a home for Sam Gagner has been one of the biggest challenges Coyotes coach Dave Tippett has faced this season. In training camp and early in the year, Tippett tried Gagner at center, where Gagner had played in Edmonton and where he admitted he felt most comfortable.
As the season approaches its midpoint, however, Tippett has come to the conclusion that Gagner is better suited on the wing -- especially alongside 6-foot-5 center Martin Hanzal.  
"It allows him to use his skill and have the puck a little more, and it takes him out of a lot of hard coverage things down low," Tippett said of Gagner. "Hanz is a better guy in the fray, and Gags is a better guy just on the backside of the fray. Sometimes it takes the guy in the fray to create the chances for the guy on the outside." 
Defensive duties for a center normally require support down low. Relieved of that duty, Gagner is enjoying a run of recent success. Since the he and Hanzal were reunited on Dec. 16 against Edmonton, they have produced six goals and 19 points in the last eight games, while posting a combined plus-7 rating.
"He's a guy who's really strong in the corner and battles on pucks," Gagner said of Hanzal. "He does a really good job of fishing pucks out and getting them to me. I'm trying to use my speed to make plays for him."
Hanzal tied a career-high with four points (three assists) in Saturday's 6-3 win over the Columbus Blue Jackets. Gagner added a pair of power-plays goals, playing on a unit with Hanzal and Tobias Rieder that could become a regular line Tuesday against St. Louis.
"I think it's getting better every game and hopefully it's going to be like that in the future," said Hanzal of his pairing with Gagner. "We played better the last few games, but now we're going to have a good test because we play some heavy, hard teams in these next few games."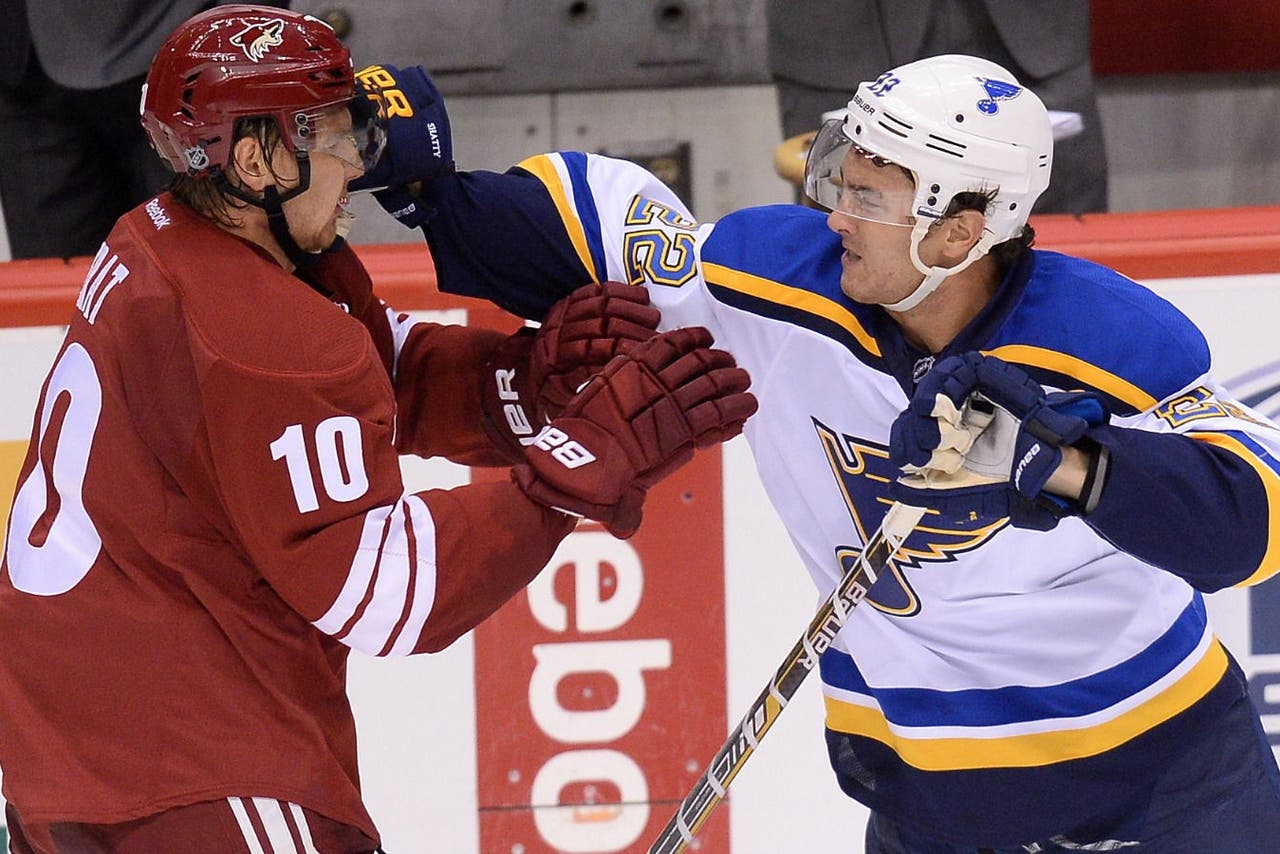 Blues (23-13-3) at Coyotes (15-19-4)
When: Tuesday, 7 p.m.
Where: Gila River Arena, Glendale
Injuries: Arizona: None. St. Louis: F Chris Porter (leg) is out.
Quick facts: The Blues had lost six of seven (1-5-1) before an impressive 7-2 win in San Jose on Saturday. ... St. Louis' top line of T.J. Oshie (five goals, three assists), Alex Steen (two goals, six assists) and David Backes (goal, three assists) has combined for 20 points in its last five games. ... The Blues' Kevin Shattenkirk leads all NHL defensemen with 28 assists. ... Oshie's hat-trick Saturday was the Blues' fifth of the season. Jaden Schwartz, Jori Lehtera and Vladimir Tarasenko (two) are the others on that list.
A look at the production of Sam Gagner and Martin Hanzal since the pair was reunited Dec. 16 vs. Edmonton
Gagner was never opposed to playing on the wing. Even back in camp, he said he'd play wherever he was needed. But he has played center most of his life, so making the mental adjustments on the fly has proved challenging.
"You have less of a say in how much you get the puck on the wing," he said. "As a center, you're supporting the puck all the time, so if you're moving your feet and competing, you can have the puck a lot in a game. 
"As a winger, you really have to make sure you're focused on getting open and getting to areas."
On the other hand, Gagner confirmed Tippett's assertion that the move has opened up his offense because he doesn't play down low in the defensive zone and he's not taking as many faceoffs.
"We've talked a lot with Sam about making the best of this switch to wing, and he's jumped into his work away from the puck and (his) defensive positioning has really improved," Tippett said. "He's helped Marty Hanzal. He's making good plays out there and creating some offense, not just on the power play but 5-on-5. 
"It's a work in progress but ... it's moving in the right direction."
Follow Craig Morgan on Twitter
---