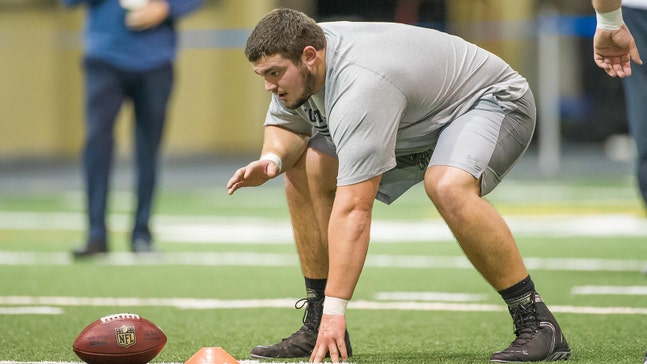 Cowboys pass on Manziel, take OL Martin from Notre Dame
Published
May. 8, 2014 10:03 p.m. ET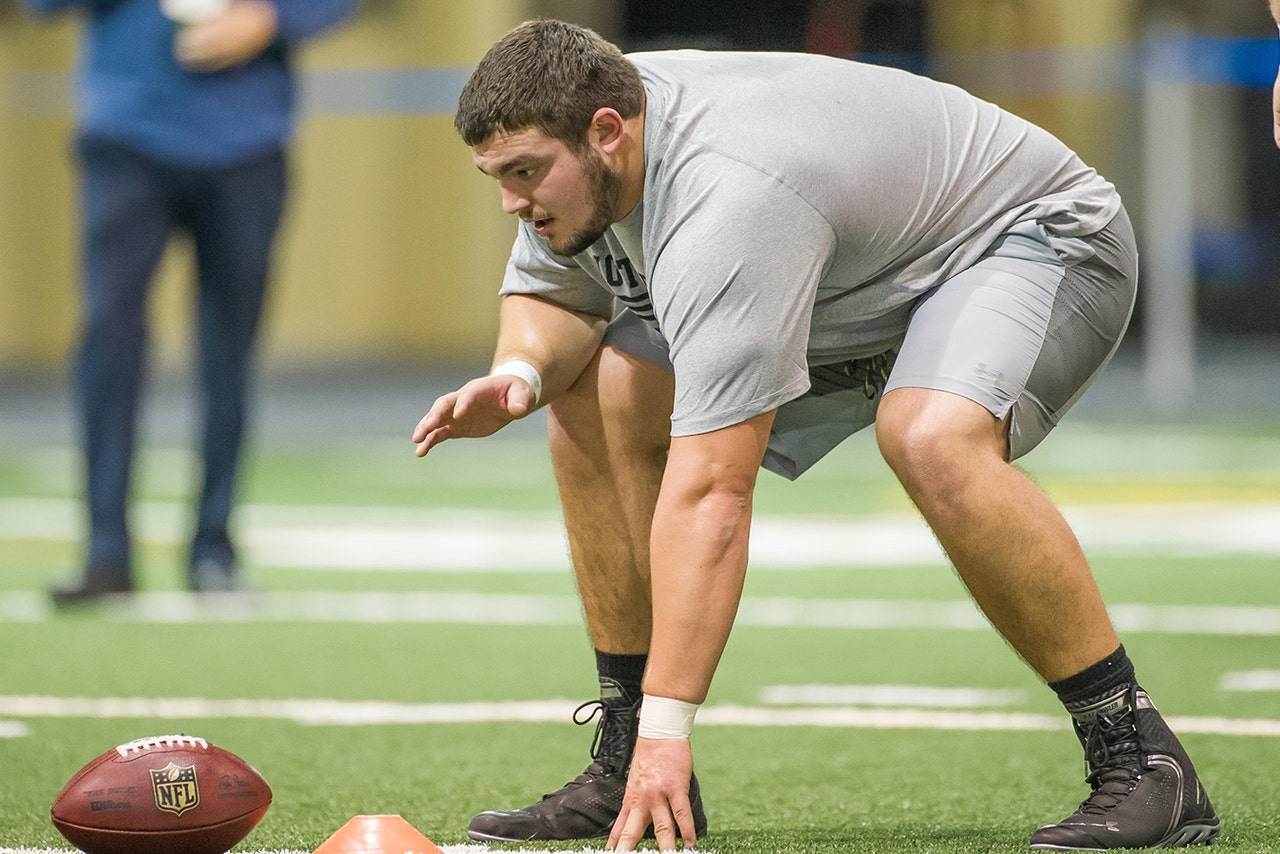 Johnny Manziel was still on the board, but the Dallas Cowboys passed on the opportunity.

Instead, Dallas played it safe Thursday night, spending its first-round pick on an offensive lineman for the third time in the last four years, choosing Notre Dame offensive tackle Zack Martin with the 16th overall pick.

The NFL's worst ranked defense could've certainly used an upgrade, however, potential targets like Pittsburgh defensive tackle Aaron Donald, UCLA OLB/DE Anthony Barr and Ohio State linebacker Ryan Shazier were already off the board.

The camera in the Cowboys war room showed a group that didn't seem overly excited about the selection. It appeared they were attempting to trade the pick.

Martin was considered by many to be one of the safest picks in this draft class. He has the ability to play guard or tackle, meaning he could start at guard this season and potentially move to right tackle in 2015 if the Cowboys don't bring back Doug Free.

"I couldn't be happier to come to Dallas and be part of this great organization," Martin said. "It's a great storied organization, so I'm very excited to get down there and start competing and be a part of this team."

Told that he would forever be remembered as the player the Cowboys drafted over Manziel, Martin responded: "That's fine by me. I can live up to that."

During a conference call earlier this month, NFL Network draft guru Mike Mayock said Martin wouldn't be around when the Cowboys were on the clock at 16.

"I love the kid," Mayock said. "He'd be my No. 1 center or my No. 1 guard. I believe that he is the only player in this draft that could start and play at a high level at all five offensive line positions. I think as we get closer to this draft, he will be the fourth offensive lineman off the board.

"I think he's coming off the board somewhere between nine and 13. He's too good. He's too safe. There are too many offensive line needs out there. There are a bunch of teams that look at him and say, 'He could start at right tackle day one, maybe we move him inside to guard or center the next year.'

"He's awesome. He's about as safe a player as there is in this draft. If you want him, you better get him early."
---