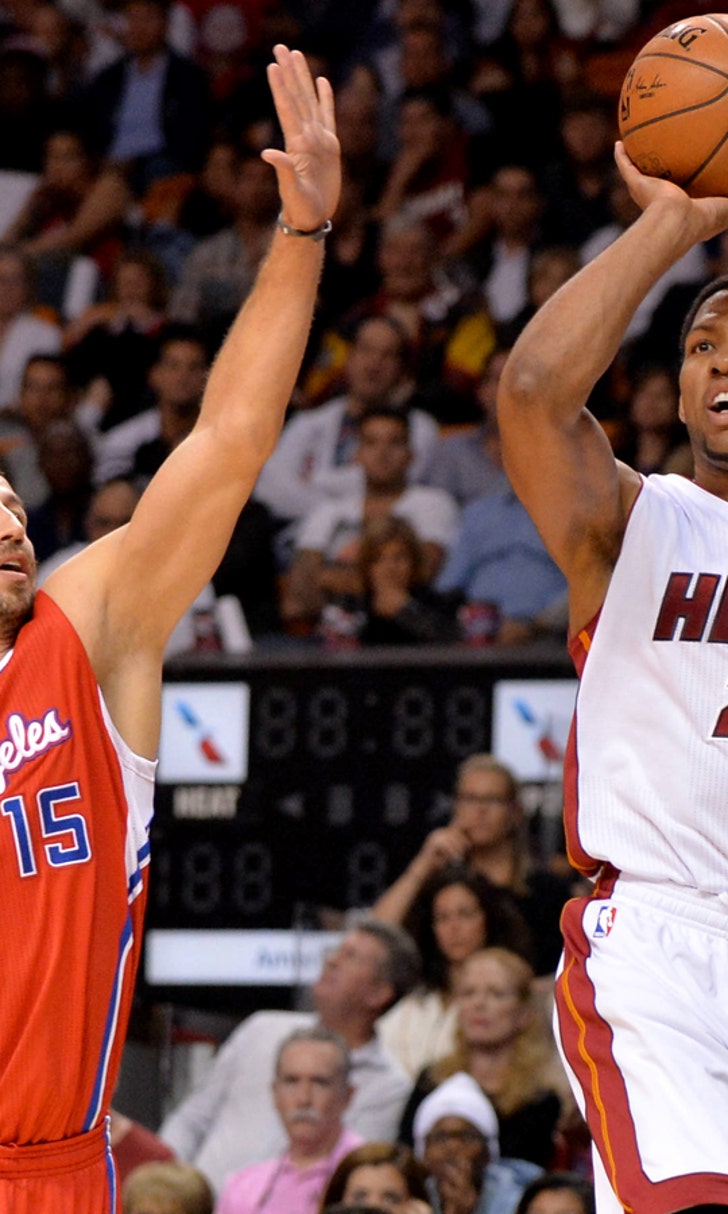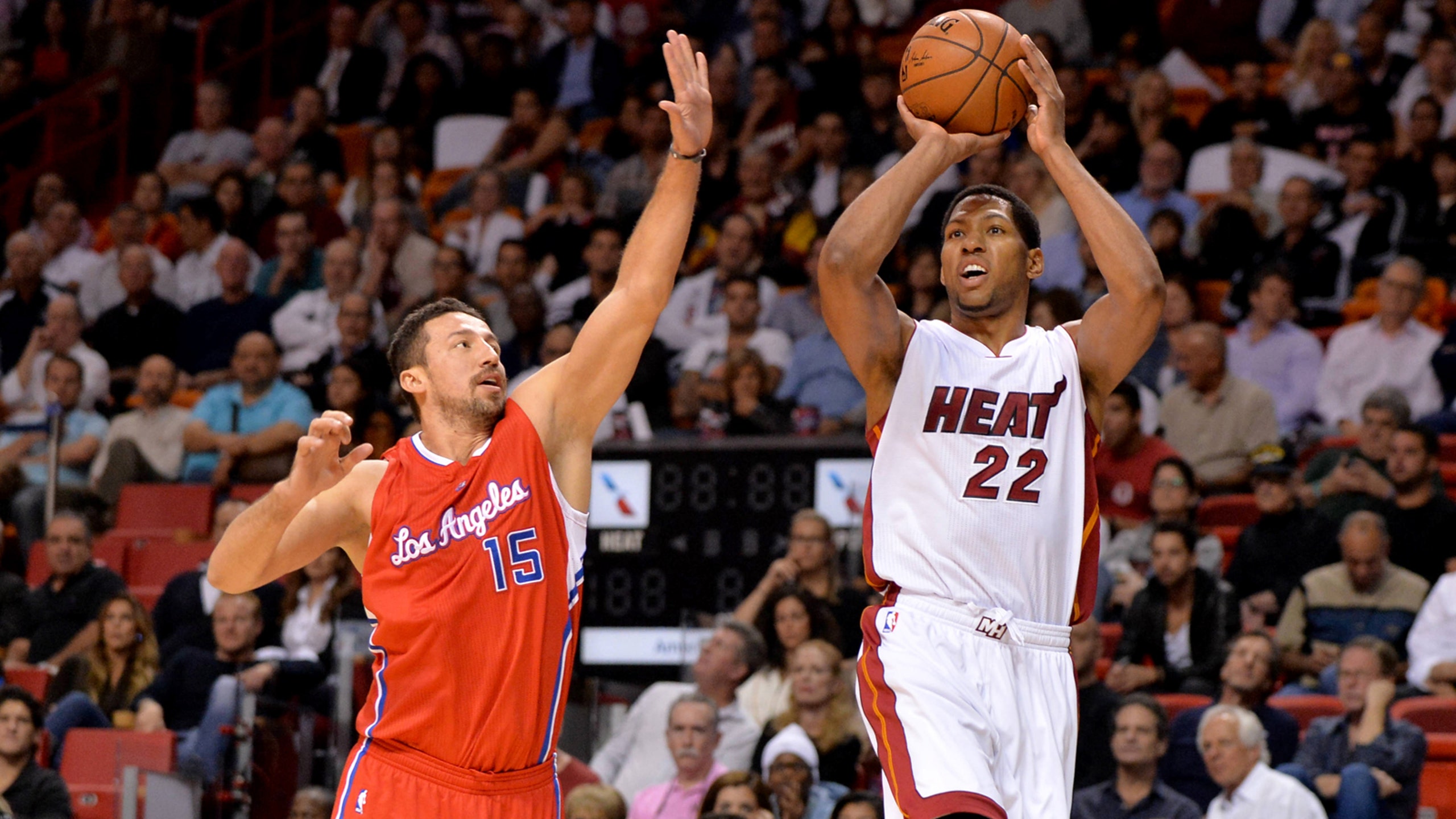 Continuity error: Injuries keeping Heat from finding groove with rotation
BY foxsports • November 21, 2014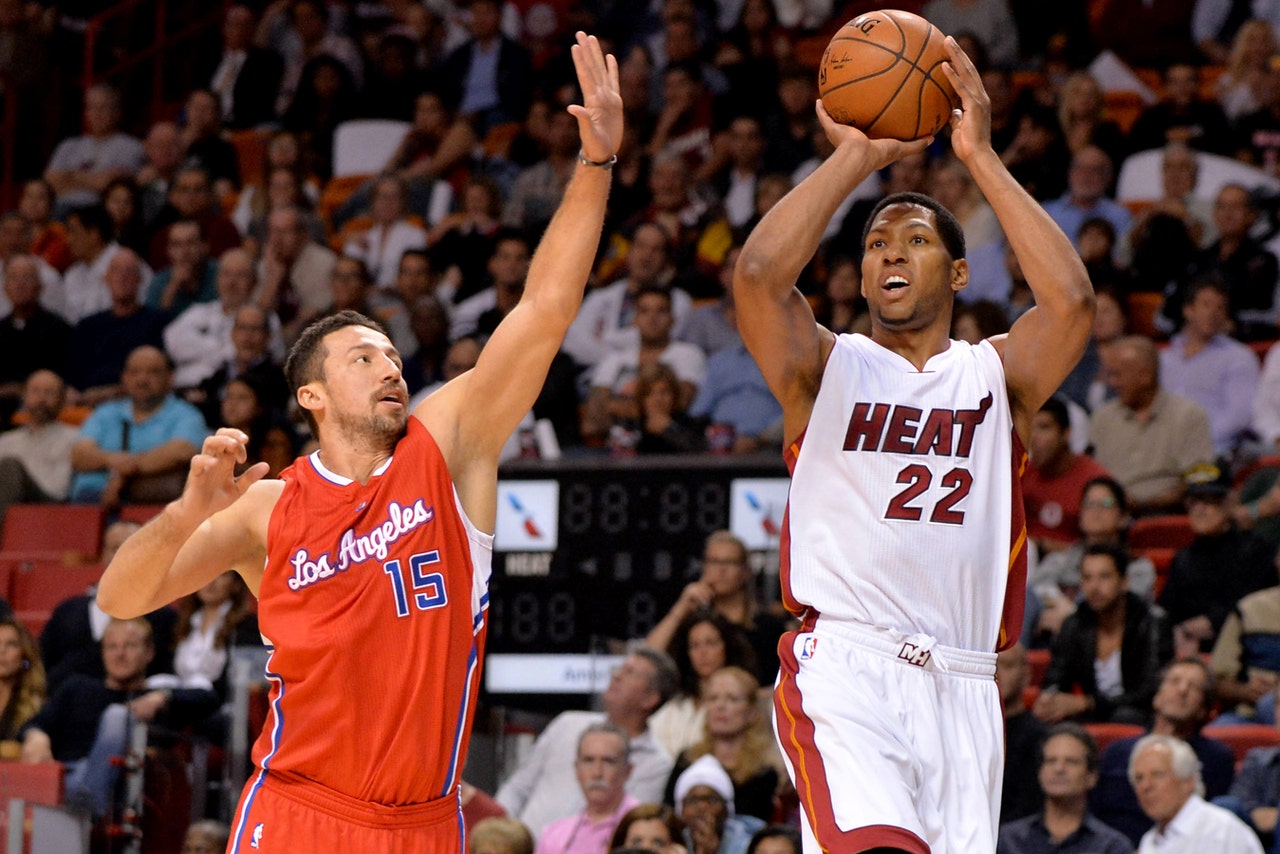 MIAMI -- It was an ugly game right from the opening tip-off, with the Miami Heat failing on many levels to keep up with the red-hot Los Angeles Clippers in their 110-93 loss Thursday night.
But the loss of continuity with injuries, new players and rookies getting acclimated has taken its toll, with the Heat falling to .500 after such a positive start to the season.
Losing Dwyane Wade's production goes beyond the 19.8 points, 3.5 rebounds and his team-leading 6.4 assists. Without their co-captain, the team has struggled to score consistently without their most dangerous playmaker. But what has also been limiting the Heat since the start of the season has been a rash of nagging injuries to several of their most important players in a season where there was already so much roster turnover.
Newcomers Josh McRoberts and Danny Granger have so far been unable to truly immerse themselves to the Heat system because of injuries. Big men Chris Andersen and Justin Hamilton have been hobbled as well. Starting point guard Norris Cole was sidelined against the Clippers in the first half with a dislocated middle finger. The list goes on and on.
While none of the injuries have turned out to be too serious, it's had the effect of the Heat lacking any continuity as players shuffle in and out of the lineup on a game-by-game basis. It has kept the team as a unit from moving forward with a set rotation, to say nothing of the fact that their starting lineup is constantly in flux.
Head coach Erik Spoelstra won't make excuses, but his team's slow start in Thursday's game against such a dangerous opponent was too big of a hole to climb out of for a squad beset by change.
"Yeah, you can get a rhythm," he said. "I don't think this game was from a lack of rhythm. I could be wrong but our rhythm was OK the other night. I think we just ran into a buzzsaw tonight. They played great basketball. They really just picked up where they left off last night in Orlando and took it to another level. We weren't ready for that level."
Against a Clippers team working in harmony with point guard Chris Paul orchestrating an elite offense that racked up 31 assists on 43 made field goals, the Heat could only look on as their opponent continued to get the looks they wanted in their comfort zone.
Chris Bosh did what he could with 28 points and seven rebounds to try to stem the tide but it was too little too late on a night like this. With so many new teammates playing alongside him, Bosh understands the process can't be fast-tracked but that also doesn't give his team an excuse to start the game so poorly.
"It's a work in progress," Bosh said. "[The Clippers] have been working on that for years. That's years of working for that continuity. We are not close. We have to use today, yesterday, last week and tomorrow as experience to continue to get better. We have to continue to learn each other and push each other. Until that happens -- until we get that continuity, we've still got to play defense. We play great one day and then give up 60 percent for a whole game and then we're wondering why we couldn't win. We need to make a stand and really just get it done."
Well aware from his Toronto Raptors days that losing is also a part of growing together as a team, Bosh said this Heat team can do more no matter who is out on the court with him.
"In order to grow, it's going to hurt, and that's just a matter of fact," he said. "Some days are up and some days are down. I think for us, our main challenge is making sure we just stay consistent. Because it's going to be tough enough winning games in this league but you have to give yourself a chance. We didn't have a chance tonight after that first quarter. A good team like that down 20, we can't do that. We're not good enough to keep making mistakes."
A healthy Wade returning will help matters but this Heat team must continue to be patient as they jell together as teammates, learn to play with one another and perhaps more importantly, learn from their mistakes and setbacks.
You can follow Surya Fernandez on Twitter @SuryaHeatNBA or email him at SuryaFoxSports@gmail.com.
---