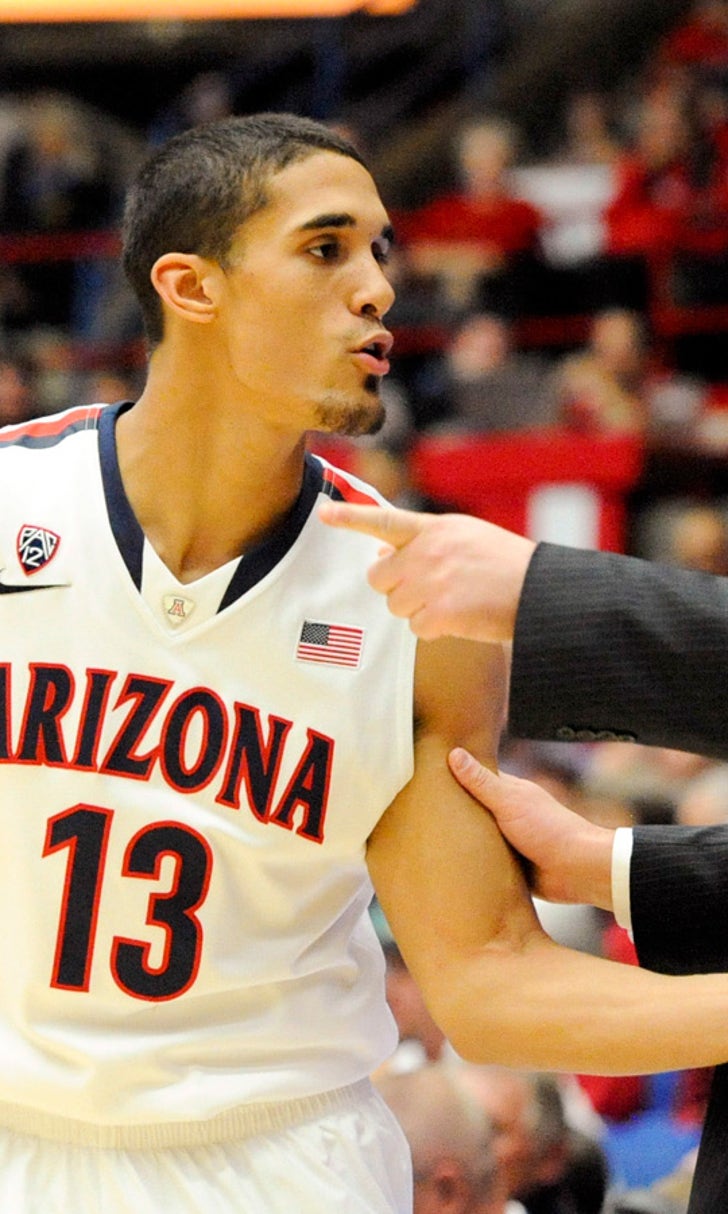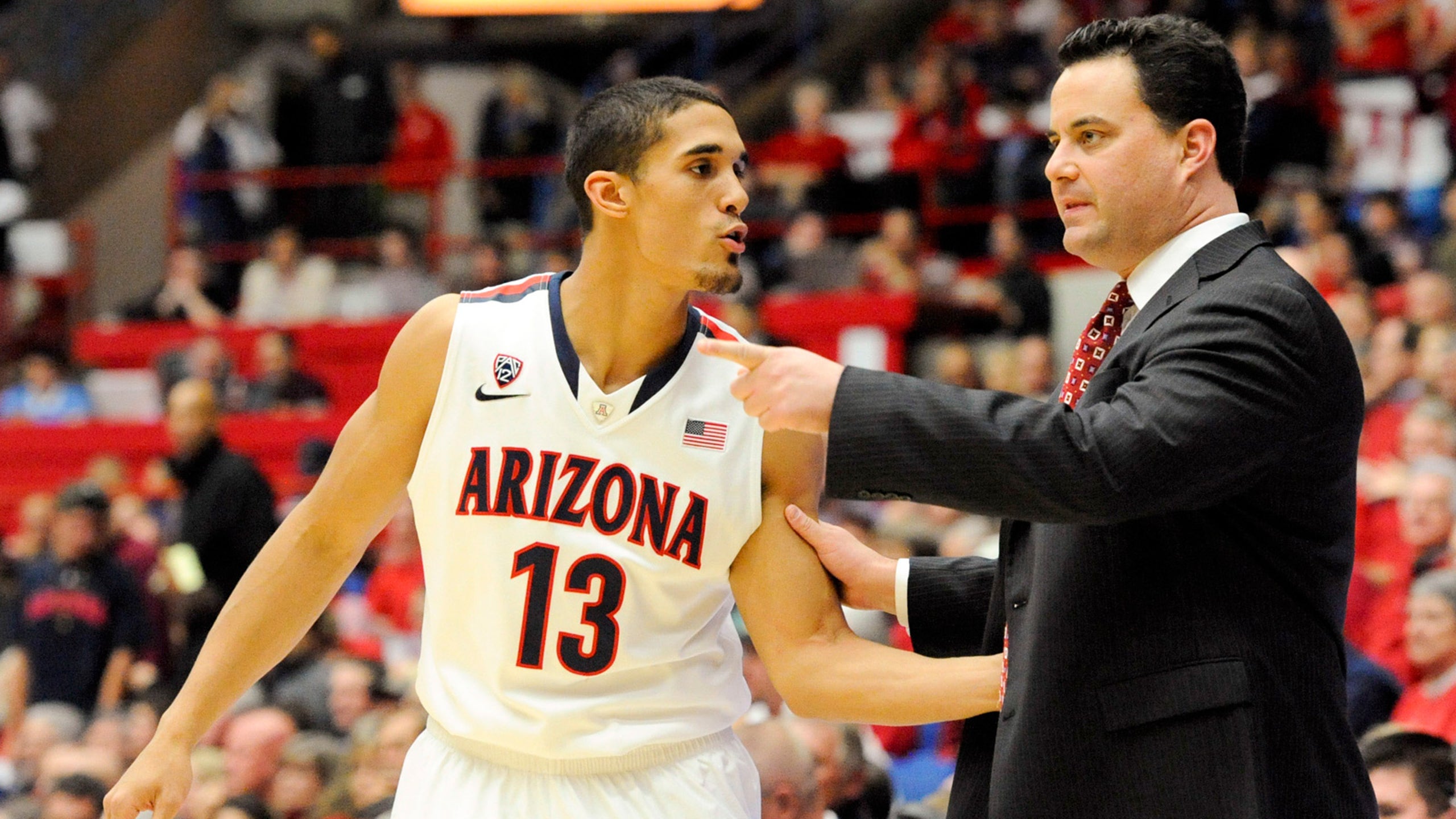 College basketball power rankings: Cats cling to top
BY foxsports • December 18, 2013
It was a quiet week in college basketball. Most teams were locked in study halls and finishing semester exams, hoping to take care of the academic business that sets the stage for the remainder of the season. There was no movement among our first 11 teams in the rankings and just minor shuffling after that. Observation of the week: Kentucky needs a quality win.
1 Arizona Wildcats 11-0
Freshman Aaron Gordon is getting a lot of attention but the Wildcats wouldn'€™t be the same without T.J. McConnell running the show. And Nick Johnson is a reliable veteran who made six free throws in the final 25 seconds as Arizona went to Ann Arbor and held off Michigan. Impressive.
2 Syracuse Orange 10-0
C.J. Fair just gets the job done. It'€™s been that way for a while at Syracuse, but now he is the main man for the Orange. Freshman point guard Tyler Ennis is playing beyond his years and Jim Boeheim doesn'€™t mind that one bit.
3 Ohio State Buckeyes 10-0
Still waiting for Ohio State to play a decent top 25 opponent. The Buckeyes have played only one road game and don'€™t have another on the schedule until they head to Purdue on Dec. 31. Guard Aaron Craft sets the tone for Thad Matta'€™s team.
4 Louisville Cardinals 10-1
The Cardinals clearly had a bad day in that loss to North Carolina. Rick Pitino'€™s team has rolled off five consecutive victories since that defeat. Montrezl Harrell led Louisville with 17 points and eight rebounds Tuesday night against Missouri State.
5 Michigan State Spartans 9-1
The Spartans have managed to win two games without guard and leading scorer Gary Harris, who is nursing an ankle injury. Coach Tom Izzo laid into Branden Dawson after a poor game against North Carolina and Dawson responded against Oakland and North Florida.
6 Wisconsin Badgers 12-0
The Badgers are off to their best start since 1915-16 when they opened 12-0. And they are in the Associated Press'€™s top 5 for only the second time in school history. Senior guard Ben Brust has scored in double figures the last three games.
7 Oklahoma State Cowboys 10-1
Marcus Smart has not been a one-man scoring machine for the Cowboys. He has three teammates averaging in double figures. The Cowboys have Colorado ahead before Big 12 play begins.
8 Connecticut Huskies 9-0
The Huskies have been off for final exams but they return to the court Wednesday night for a home game against Stanford. Keep your eyes on big man Amida Brima when conference play begins for UConn.
9 Villanova Wildcats 10-0
Darrun Hilliard led Nova past LaSalle, then said, '€œBut we'€™ve got a whole lot of work to do.'€ The next big task ahead is a Dec. 28 game at Syracuse. That should feel like old school Big East play.
10 Wichita State Shockers 11-0
Gregg Marshall'€™s team is confident, talented and undefeated at 11-0. Tuesday night, the Shockers went to Tuscaloosa and extended the best start in school history with a 72-67 win over Alabama.
11 Duke Blue Devils 8-2
The Blue Devils are 2-0 in December, with victories over Michigan and Gardner Webb. Next up is a trip to Madison Square Garden for a Thursday night game against previously ranked UCLA.
12 Oregon Ducks 10-0 +1
If you love offense, buckle in for Saturday night'€™s game when BYU visits Oregon. The Cougars average 88.6 points, seventh-best in the nation. The Ducks rank second, averaging 89.3.
13 Baylor Bears 8-1 +4
The Bears have been idle since defeating Kentucky, 67-62, on Dec. 6. Baylor'€™s only loss came to Syracuse in Maui and the Bears shouldn'€™t be threatened until a trip to Iowa State on Jan. 7.
14 Iowa State Cyclones 8-0
The Cyclones showed rival Iowa how to close out a game, finishing with an 8-1 run at Hilton Coliseum for a rousing 85-82 victory. Iowa State will be a factor in the Big 12 race.
15 North Carolina Tar Heels 7-2 +3
Roy Williams has had one of the most unique coaching challenges in the nation and that led to an uneven ride early with the Tar Heels. But UNC has wins over Louisville, Michigan State and Kentucky '€" with Texas coming to Chapel Hill next.
16 Florida Gators 8-2
The Gators held off Memphis Tuesday night in New York, completing their difficult four-game stretch 3-1. Billy Donovan'€™s team also beat Florida State and Kansas, losing only on a Shabazz Napier buzzer-beater at UConn.
17 Kansas Jayhawks 7-3 +7
The Jayhawks took a step in the right direction with an 80-63 victory over a good New Mexico team. KU coach Bill Self still wants better passing, with an emphasis on getting the ball inside to Joel Embiid.
18 Memphis Tigers 7-2 -3
The Tigers had their six-game winning streak snapped Tuesday in New York. Florida had Casey Prather. Memphis didn'€™t. That might have made the difference as the Gators won, 77-75.
19 Kentucky Wildcats 8-3 -7
It wasn'€™t long ago that coach John Calipari was talking about an undefeated season. Now, the Wildcats are slipping toward the bottom of the rankings, with three losses, and no quality wins.
20 Massachusetts Minutemen 9-0
UMass coach Derek Kellogg said his team '€œtook care of business'€ with an 80-54 victory over Northern Illinois. Next item on the agenda is a road game against Ohio on Wednesday night.
21 Colorado Buffaloes 10-1
The MGM Grand in Las Vegas hit the jackpot with Saturday night'€™s contest between Oklahoma State and Colorado. Tad Boyle'€™s Buffs haven'€™t lost since the season opener against Baylor.
22 Missouri Tigers 10-0
It'€™s that time of year again. The Tigers face Illinois on Saturday in the annual Braggin'€™ Rights game. Missouri puts its 10-0 record on the line against the Illini, off to a 9-2 start this season.
23 Gonzaga Bulldogs 10-1
The Bulldogs will travel anywhere to play a game and improve their RPI. Next up is a game against Kansas State in Wichita. The Wildcats have struggled to a 7-3 record so far.
24 San Diego State Aztecs 7-1 +1
The Aztecs are showing that they can win close games. San Diego State'€™s only loss this season came against Arizona. Southern Utah is up next, but the Aztecs have a big one Jan. 5 at Kansas.
25 Iowa Hawkeyes 10-2 -6
The Hawkeyes let a win slip away at Iowa State but it is tough to finish against the Cyclones at Hilton Coliseum. Iowa begins Big Ten action on New Year'€™s Eve against Nebraska.
---