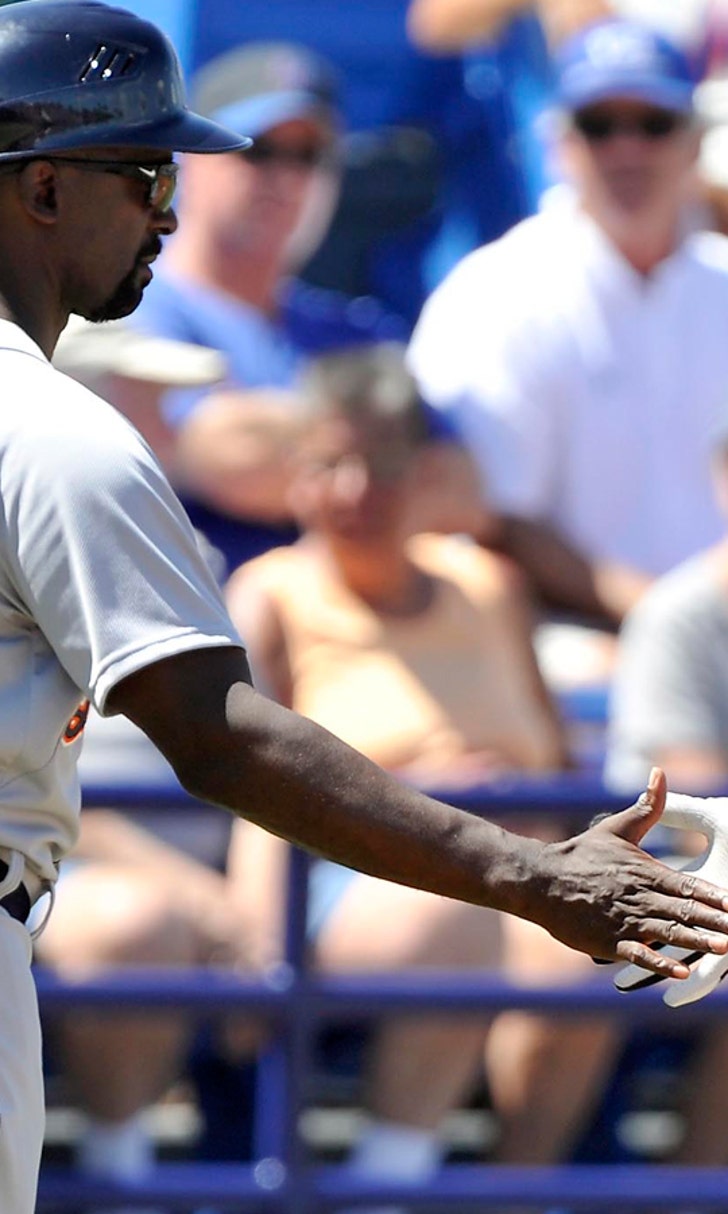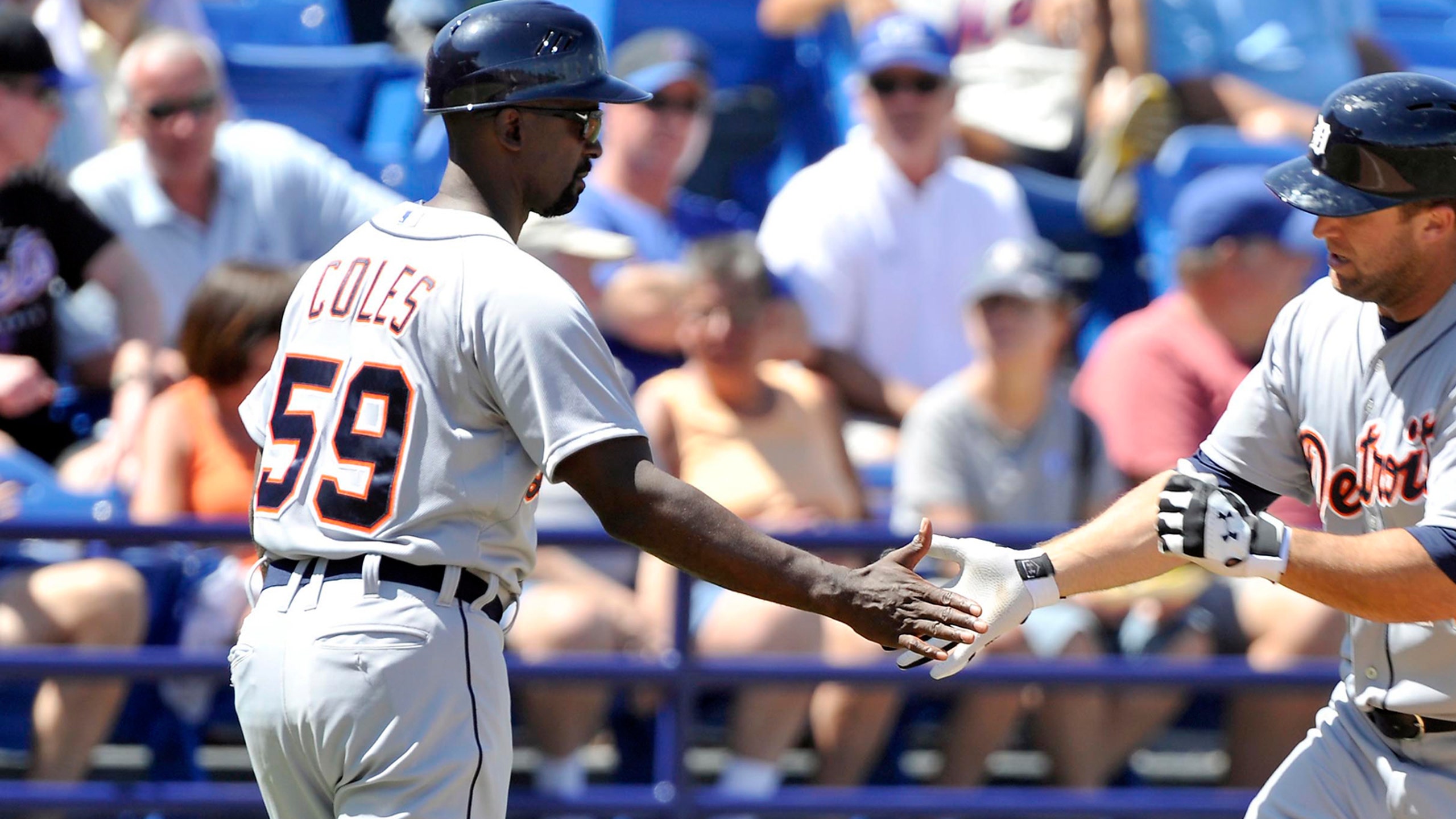 Coles happy to be back with Brewers as new hitting coach
BY foxsports • October 23, 2014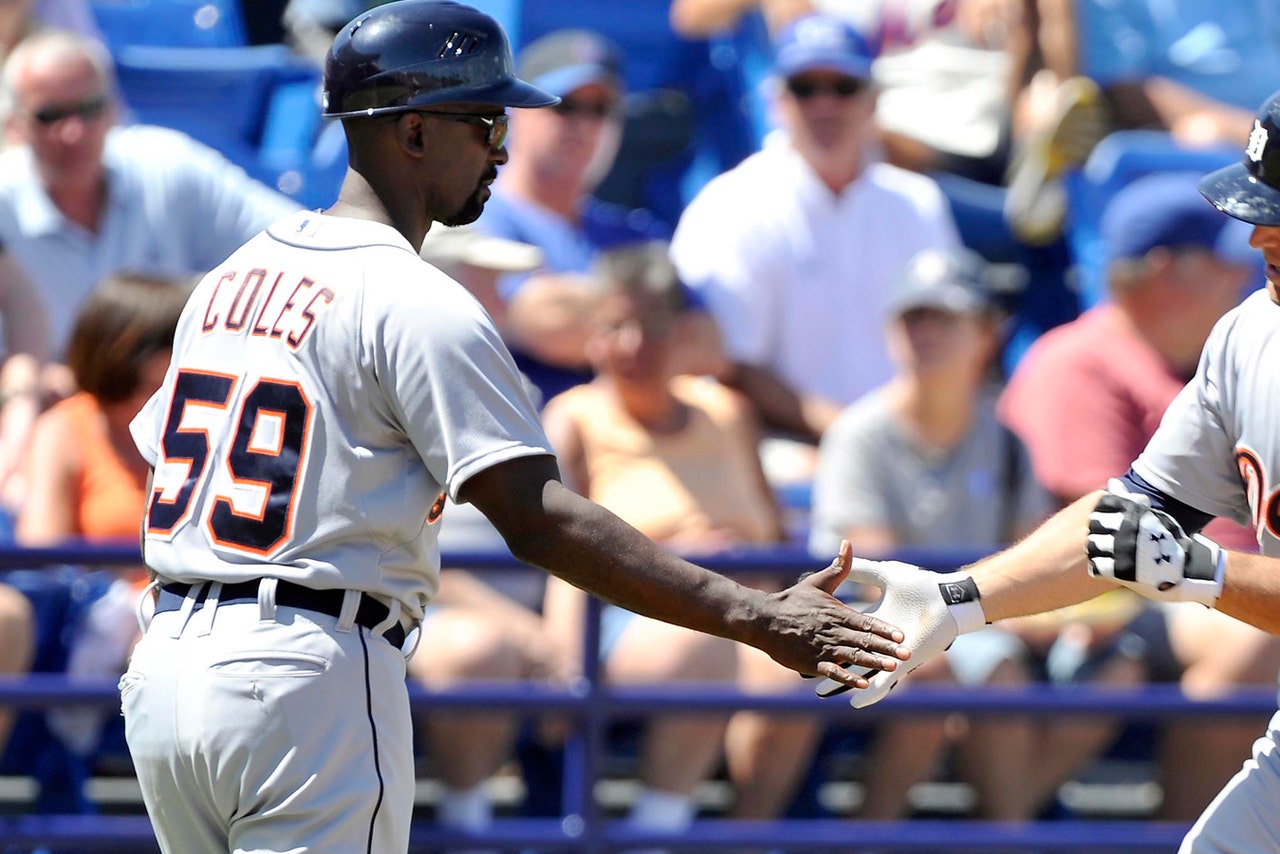 The Milwaukee Brewers have filled one of the two vacancies on their coaching staff, naming Darnell Coles as hitting coach Thursday.
Coles replaces Johnny Narron, who was relieved of his duties Oct. 10. The 52-year-old returns to the Brewers organization after spending 2014 as the assistant hitting coach for the Detroit Tigers.
"Darnell has an impressive major league background as a player and coach," Brewers general manager Doug Melvin said in a statement. "With his knowledge of hitting and strength as an instructor, he has the ability to connect with our players, with whom he is quite familiar."
Coles spent 2010-11 as Milwaukee's minor-league hitting coordinator and managed Double-A Huntsville in the Brewers organization from 2012-13. He was named manager of Triple-A Nashville for the 2014 season but left the organization when the Tigers offered him his first major-league coaching opportunity.
Now he returns to the Brewers to work with many of the same hitters he instructed in the minor leagues.
"You're always happy when you have a chance to come back," Coles said. "I didn't know if it was going to be short-term, long-term, but I'm just happy to be back. It's exciting. It's a great group of guys to work with and I'm just looking forward to getting it going.
"I know a lot of the players so it's an easy transition for both them and me. I'm just looking forward to getting started -- calling a few guys in the next couple days to introduce or reintroduce myself to them and then go from there. I'm looking forward to getting in and going to work."
Coles, a career .245 hitter, spent 14 seasons in the big leagues with the Tigers, Seattle Mariners, Pittsburgh Pirates, San Francisco Giants, Cincinnati Reds, Toronto Blue Jays, St. Louis Cardinals and Colorado Rockies.
He retired following the 1997 season and began his coaching career in 2000 as the minor league hitting coordinator for the Mariners. After serving as an analyst for ESPN from 2001-06, Coles coached for four seasons in the Washington Nationals organization. He was Washington's minor league roving hitting instructor in 2006, manager at Class-A Vermont in 2007, manager at Class-A Hagerstown in 2008 and served as hitting coach at Triple-A Syracuse in 2009.
In his lone season as the assistant hitting coach in Detroit, the Tigers offense led baseball in batting average (.277), hits (1,557), RBI (731) and doubles (325), and were second in on-base percentage (.331), slugging percentage (.426) and OPS (.757).
Narron was fired after Milwaukee's offense disappeared down the stretch. The Brewers averaged just 2.7 runs per game in September and scored two runs or fewer in 17 of their last 31 games.
"You're always looking from afar when you're talking about players that you've had," Coles said. "You're always pulling for them. There were some struggles and obviously they'll be addressed. But for 150 days they were one of the best teams in baseball. So we're going to look at the positives and move forward and try and capitalize on all that went on that was good, and just keep on moving forward from there."
The Brewers have a hole to fill at first base and could potentially have another at third base, but the majority of Milwaukee's lineup is set to return in 2015 barring some sort of a shakeup.
Adding an offensive threat at first base could go a long way in helping an offense that was one of the best in the National League during the first half of the season, but a lot will be riding on how Ryan Braun's nagging thumb injury responds to the procedure he recently underwent.
"There's a great amount of talent and a lot of it is homegrown," Coles said. "Ryan Braun is one of the best players in baseball. He had some injuries and he struggled a little bit at different points in time. It's getting through spring training healthy, getting into the season and allowing things to kind of play themselves out. Being able to win one-run games, being able to move runners, being able to bunt and put guys in position so that the next guy behind him can do his job.
"There's a multitude of things that go into what these guys are going to do every day to put them into positions to be successful. It's a great group of guys to work with and I'm looking forward to getting started with them."
With the addition of Coles, the Brewers have one remaining open spot on their coaching staff for the 2015 season.
Follow Andrew Gruman on Twitter
---