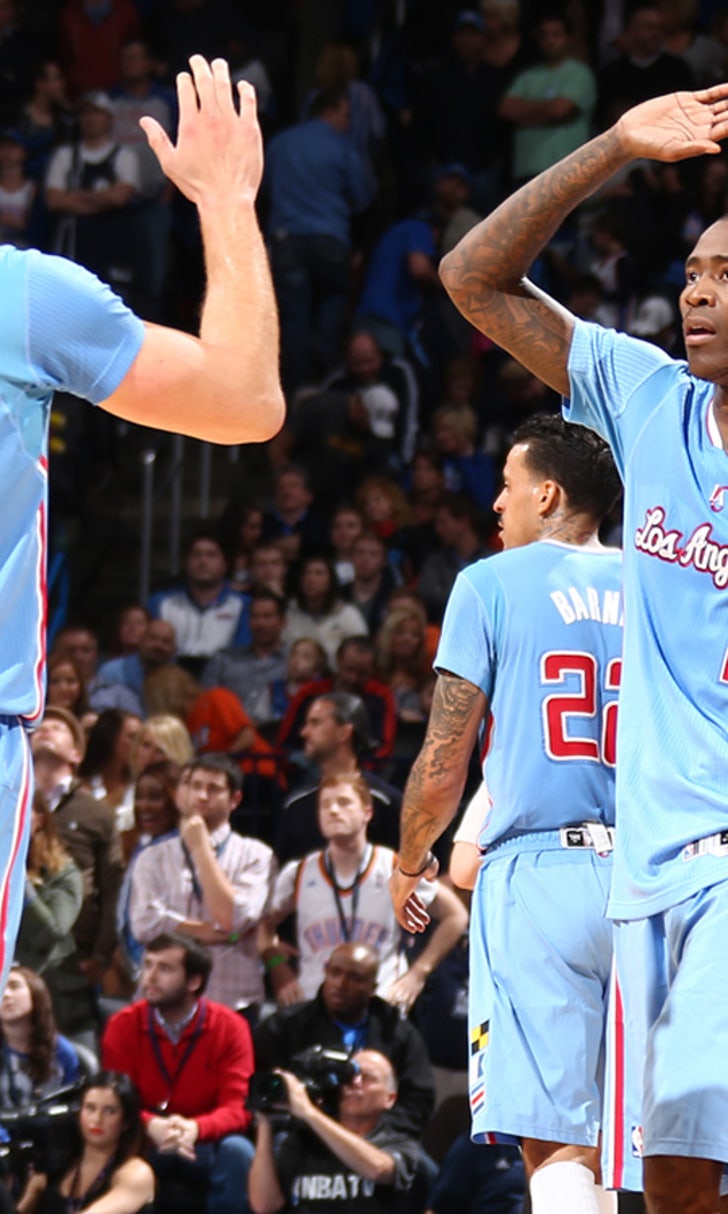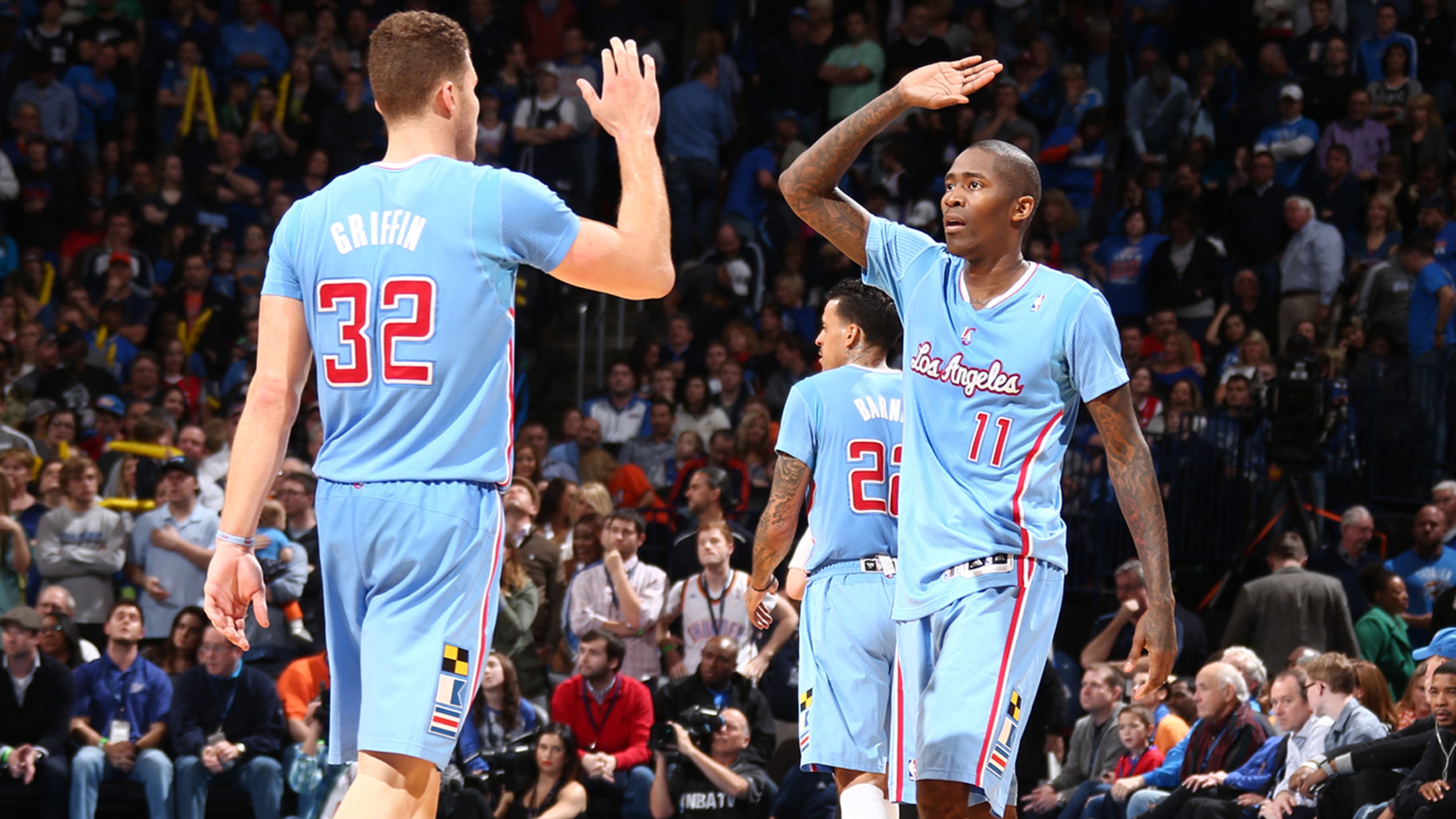 Clippers week in review: Jockeying for position
BY foxsports • February 23, 2014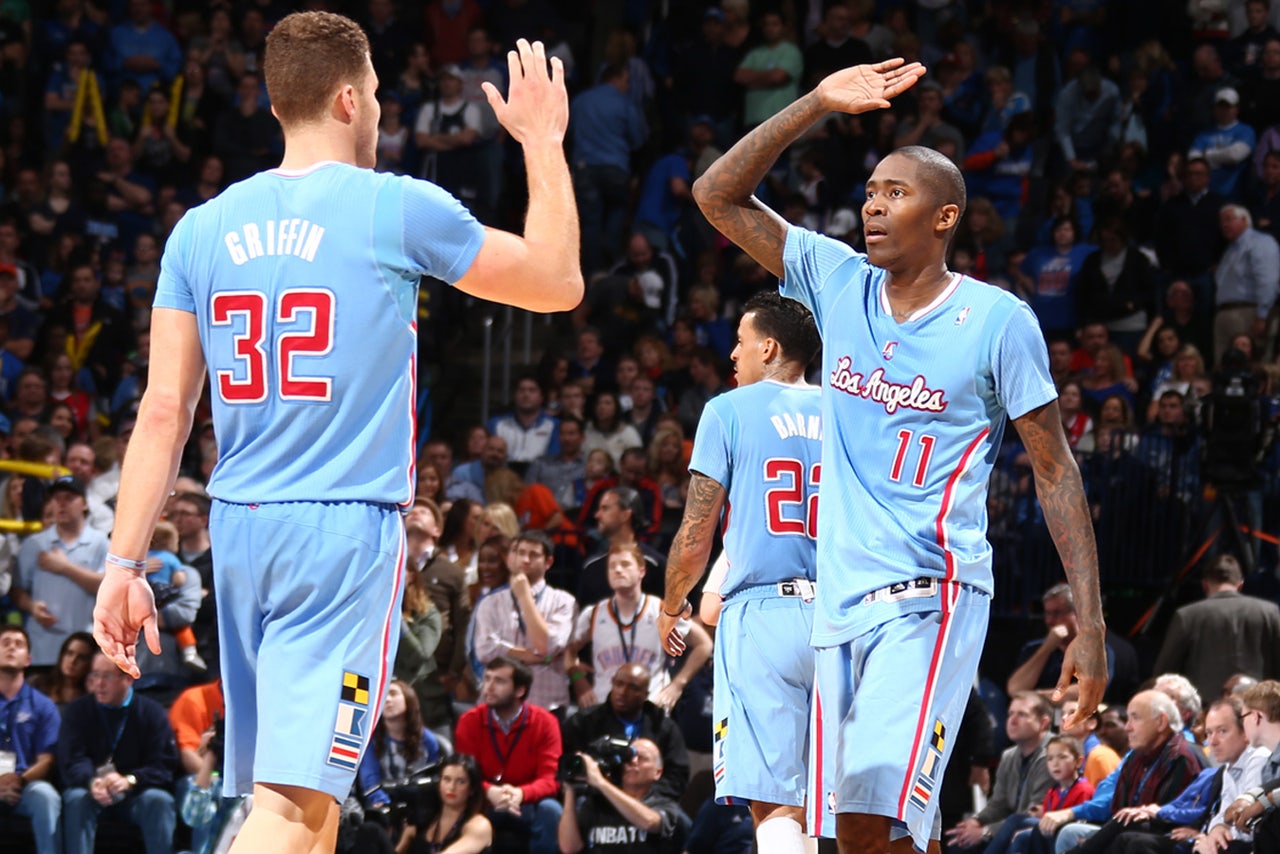 The week ahead
The Clippers aren't quite finished with their tough stretch against Western Conference opponents ranked ahead of them. Sandwiched between road and home games against the New Orleans Pelicans (Monday in New Orleans, Saturday at Staples Center), they face the Houston Rockets at home on Wednesday night. The Clippers have beaten the Rockets twice this season, but both wins came in the first two weeks. Another victory would put them in position to perhaps take over third in the conference. If reports are true, it's possible the Clippers will have forward Glen Davis ready to go this week.
The week behind
After succumbing to a post-All-Star hangover, the Clippers salvaged the week with Sunday's 125-117 win over the Oklahoma City Thunder. That victory was enough to help them forget losses to the San Antonio Spurs and Memphis Grizzlies coming out of the break and prevented what would have been their first three-game losing streak of the season. The Clippers also made two trades before the deadline, although neither was significant: Seldom-used veteran Antawn Jamison was sent to the Atlanta Hawks and center Byron Mullens was shipped to the Philadelphia 76ers.
Record and standings
The Clippers' 38-20 record keeps them in command of the Pacific Division, but more important is their position in the conference. They're currently one-half game behind Houston, making Wednesday night's game against the Rockets important in terms of playoff positioning.
Thumb's up
Jamal Crawford and Matt Barnes are the Clippers' big scorers off the bench, but both have been enlisted to play starting roles, Barnes as a replacement for struggling Jared Dudley and Crawford as a fill-in for injured J.J. Redick. Sunday, they combined for 60 points in the Clippers' win over the Thunder. Crawford had 36 on 13-of-20 shooting, and Barnes finished with 24, making 6 of 10 from three-point range. Although coach Doc Rivers would prefer to have both in reserve, there's no denying their importance as impact scorers.
Thumb's down
It was surprising to see the Clippers come off the All-Star break and lack so much energy against the Spurs last Tuesday night. They didn't play well defensively, and an obviously tired Chris Paul struggled with his shooting, missing 9 of 10 shots. Down the stretch, their energy (or lack of it) will carry them or put them in a hole as the playoffs near.
Player to watch
J.J. Redick is a viable weapon when healthy, but he hasn't been healthy enough to help consistently. Now he's out indefinitely with a bulging disk in his lower back, which comes after a hip injury and a fracture and torn ligament in his right hand. Redick has missed (28) almost as many games as he's played (30), and there's no timetable for his return. His absence means Crawford will continue to start, stripping the bench of an important offensive component.
Stat of the week
The Clippers kept alive their streak of winning games when they make at least nine three-point shots in a game. They converted 13 against Oklahoma City on Sunday, extending their record to 24-0 when they make nine or more.
Quotable
"It's a good feeling coming in here and winning against this team. They're an excellent defensive team and the way we scored against them is really impressive for us." --- Doc Rivers to reporters after the Clippers'€™ win at OKC, a team with  the best home record (23-5) in the conference
---