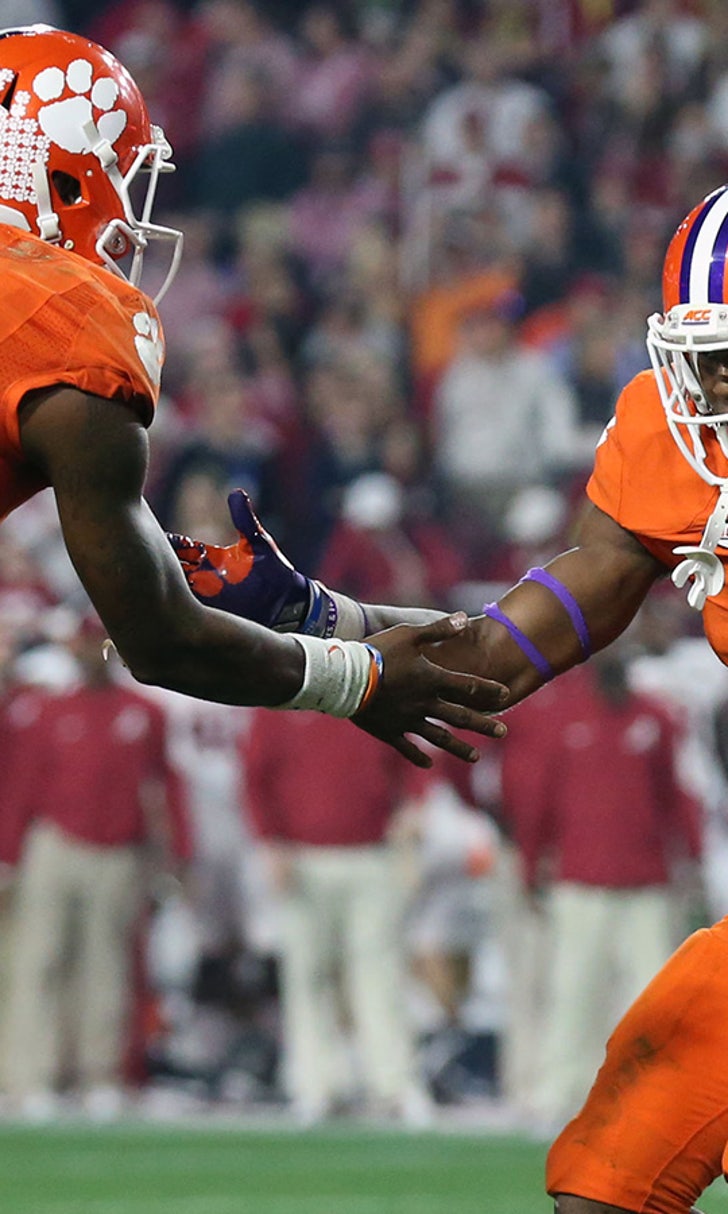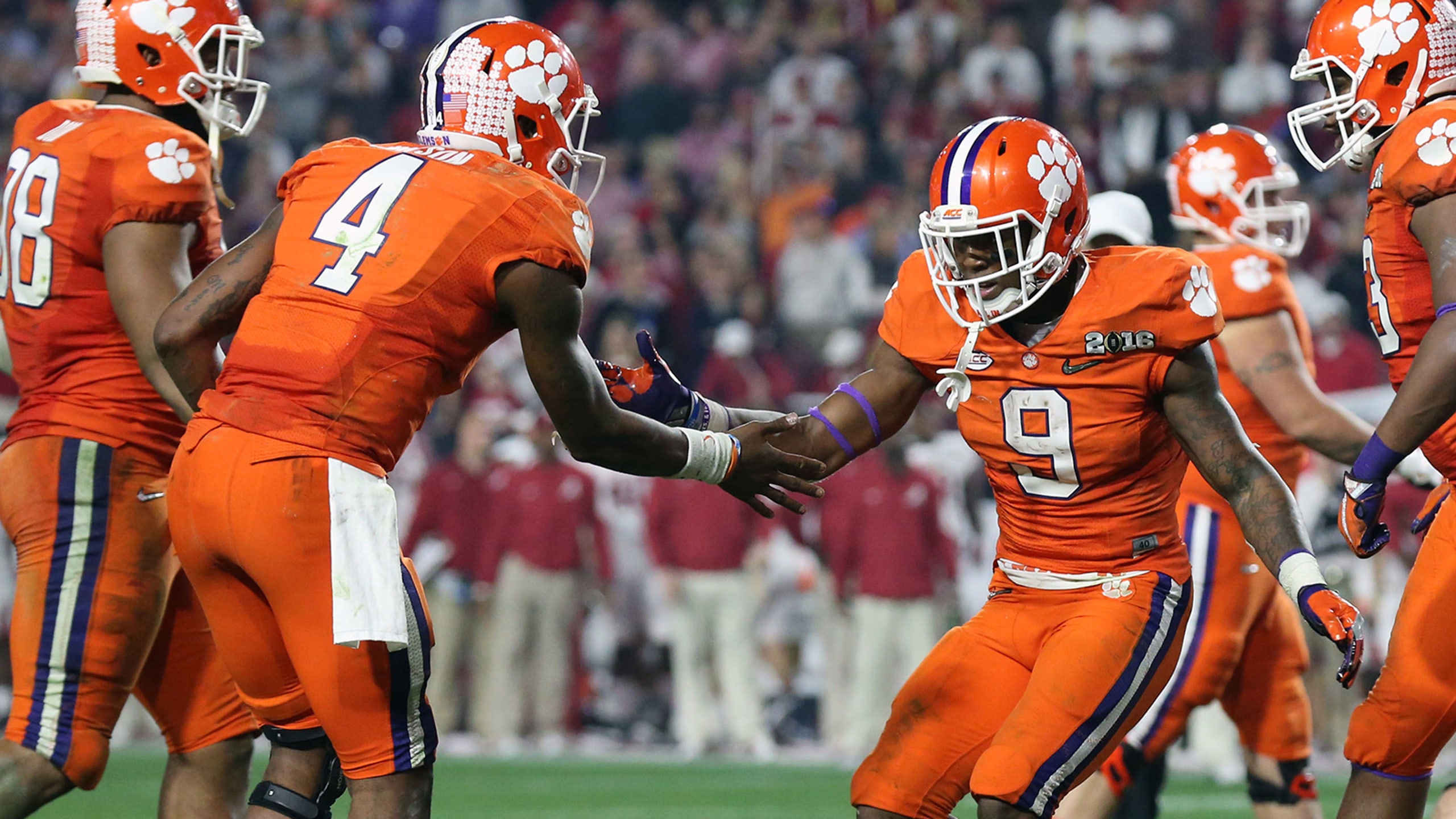 Clemson came up short, but redefined program amid historic season
BY Cory McCartney • January 12, 2016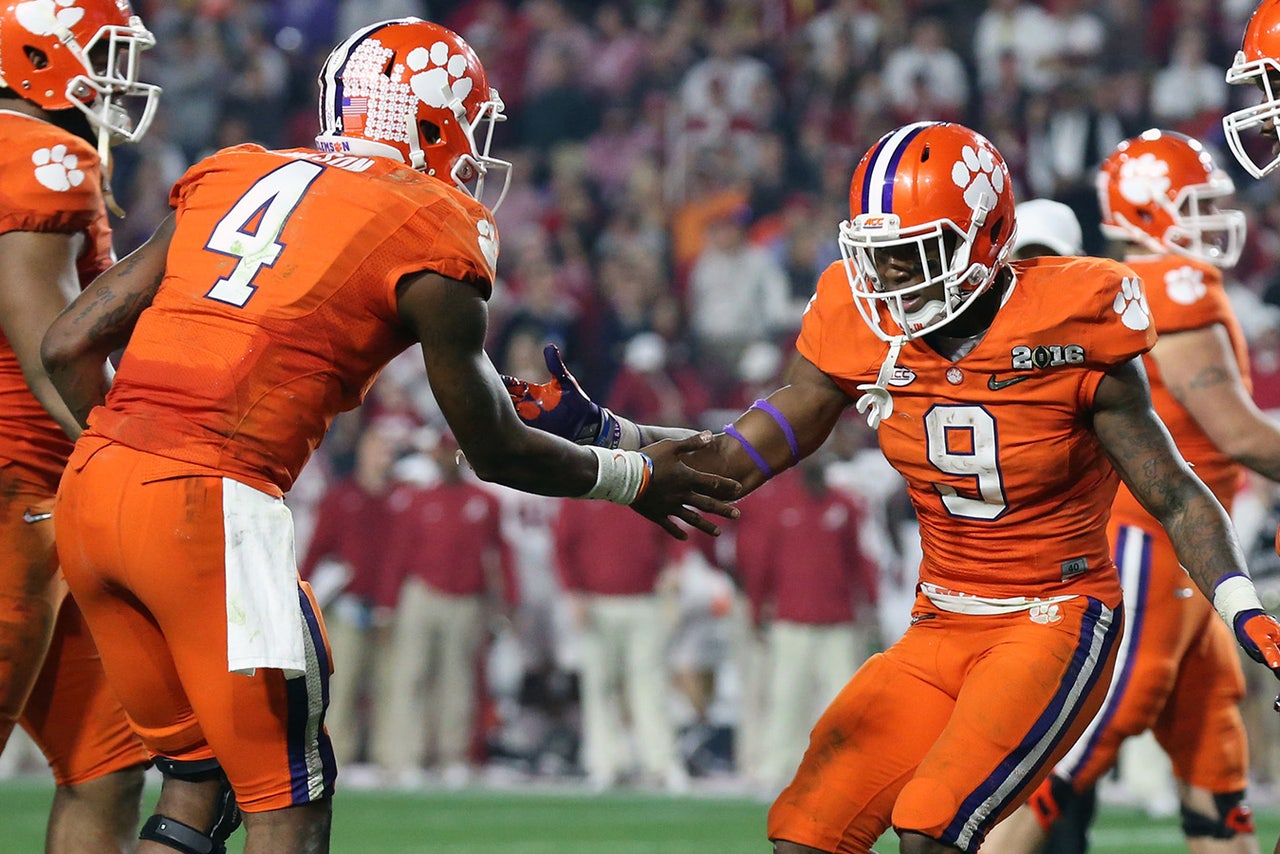 It didn't strike the word from the college football vernacular, though maybe, just maybe, it was redefined.
Clemson watched Alabama celebrate a national championship, having pulled away 45-40 Monday in Glendale, Ariz., and while the night belonged to the Crimson Tide, the Tigers did nothing to discount an historic season.
"What a year," said Clemson coach Dabo Swinney. "I'm incredibly proud of our team. Obviously we wanted to win the game and we came up a little short, but I think that at least the nation saw tonight why we've been so successful. They saw the heart of our team."
They won an ACC title, were the eighth FBS team to win 14 games, won 17 straight games (a school record) and quarterback Deshaun Watson was a Heisman Trophy finalist.
And, maybe most importantly when discussing a program that has, at times, had trouble getting out of its own way, it showed an all new meaning to "Clemsoning."
No longer was it an inexplicably disappointing game, the revised definition of Clemsoning included three top-10 wins, with two straight to make it to the national title game opposite Alabama.
No longer was that term a slight, it was a performance on the game's biggest stage, Watson putting the Tigers on his back with 481 total yards and four touchdowns. It was 550 yards against the nations' second-ranked defense, which came in allowing nearly half that (256.8). It was a Clemson D racking up six sacks, tied for the most allowed by Alabama since the 2014 Sugar Bowl vs. Oklahoma.
Before Monday night, the Tigers had won 51 straight games entering the fourth quarter, and up 24-21 entering those last 15 minutes, they were outscored 24-16, a run punctuated by Heisman winner Derrick Henry's controversial 1-yard scoring plunge with 1:07 to play.
Henry ran for 158 yards and three scores on a Clemson defense that was 18th against the rush (124.4), but he wasn't the weapon that hurt the Tigers the most. That would be little-used tight end O.J. Howard, whose two touchdowns -- as part of a five-catch, 208-yard game -- were his first since 2013.
The end result was another unfortunate event this bowl season for the ACC, which saw No. 9 Florida State fall 38-24 in the Peach Bowl and No. 10 North Carolina get steamrolled 49-38 by No. 17 Baylor. In all, the conference went 4-6 in the postseason.
But the reality is the last three seasons, the ACC has won a national title via Florida State, had a team in the playoff last season with the Seminoles, and this season put Clemson in the championship. Over the last four years, the Tigers finished in the top 10 three times.
"There's no doubt that we will be back. It won't be 34 years before we're going to be back, I promise you that," Swinney said, referencing the program's last championship in 1981.
The Tigers will be back, potentially next Jan. 9 in Tampa, the site of the 2017 title game, with a loaded roster.
Clemson will return as many as nine starters on an offense that averaged 512 yards per game and a defense that replaced its entire front seven figures to bring back seven even if Shaq Lawson, Alexander Mackensie and Jayron Kearse all leave early for the NFL.
Swinney continues to recruit at a high level, with a class that's currently 12th per 247 Sports team rankings, headlined by 6-foot-4, 335-pound defensive tackle Dexter Lawrence out of Wake Forest, N.C. The consensus top-five prospect could help to alleviate some needs should Lawson, as expected leave.
But, as we saw in facing the Tide, it's Watson that makes Clemson's world go round. Third in the Heisman voting, he figures to open his junior season as one of the favorites, along with runner-up Christian McCaffrey of Stanford, LSU's Leonard Fournette, Ohio State's J.T. Barrett, Florida State's Dalvin Cook and Oklahoma's Baker Mayfield.
"At the end of the day, I wanted the W," Watson said. "All the stats doesn't really matter to me. I just wanted to get the win and do something that we haven't done in 34 years. But at the end of the day, I love my teammates, love my brothers, and you'll see us in Tampa next year."
Watching the Crimson Tide have their moment in the desert, the Tigers will again be a threat to enjoy one of their own.
Getting there will take further Clemsoning, in its revised and more glorious form.
Follow Cory McCartney on Twitter @coryjmccartney and Facebook
---