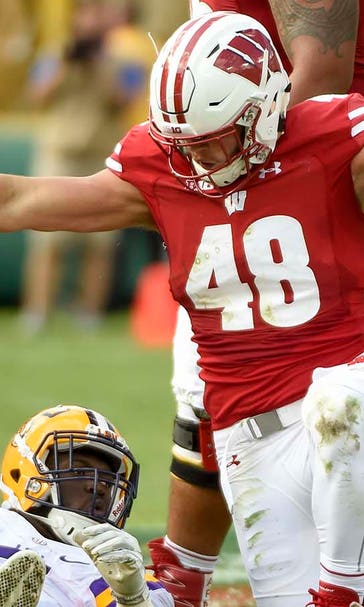 Cichy returns to bolster Badgers' exciting linebacker corps
April 19, 2017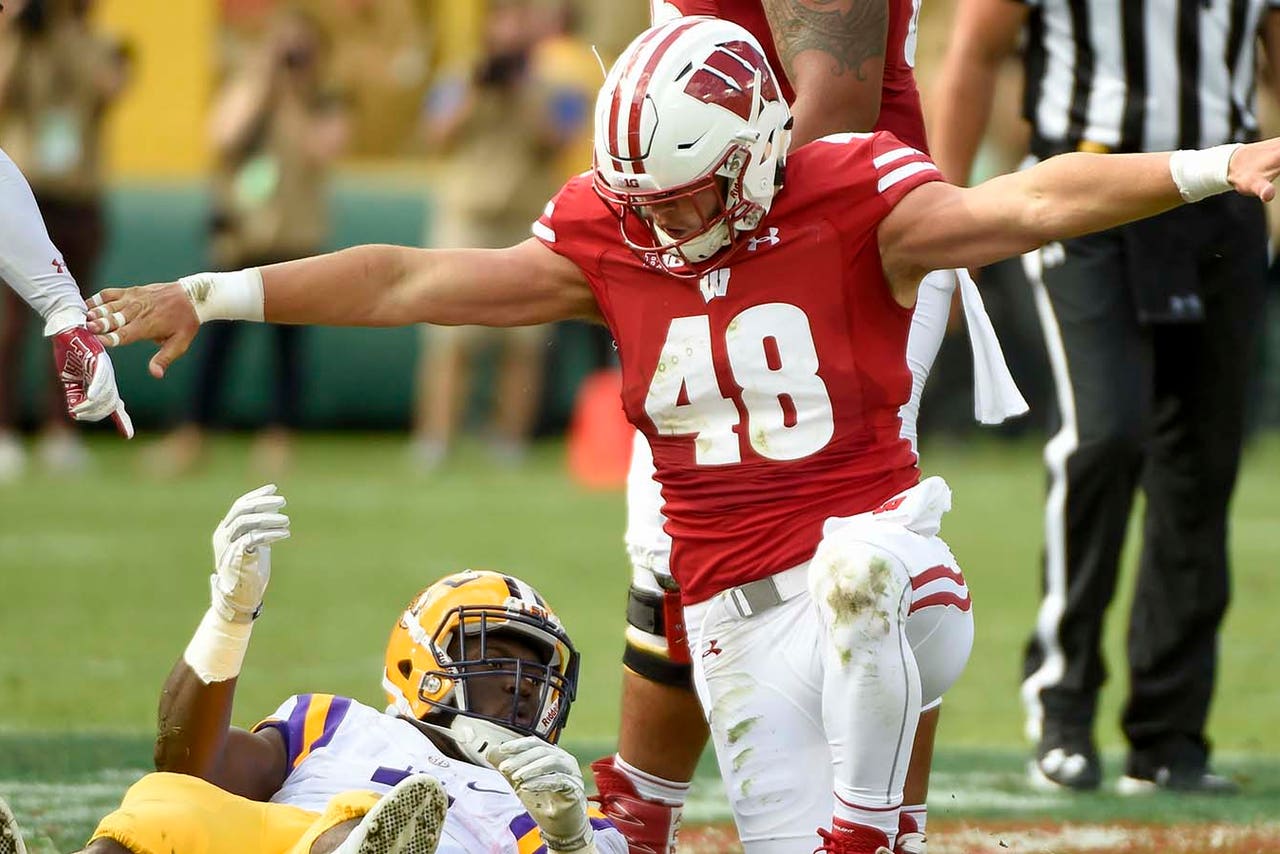 MADISON, Wis. -- T.J. Watt took off from Wisconsin early to join his older brother in the NFL. Vince Biegel's mullet is history at Camp Randall Stadium.

The star power at linebacker is moving inside now that outside `backers Watt and Biegel have left the Badgers.

Jack Cichy is back at practice this spring after his breakout 2016 season ended following seven games because of a torn pectoral muscle . Cichy might be limited during spring drills, but it is easy spot him on the field.

He's the guy sporting a wide grin while running off the field after practice wearing a "Batman" muscle shirt. It is hard not to stare at the pink scar around his left shoulder, evidence of the injury that derailed his junior year.



"He's just got a big smile on his face out there right now because he's happy to be back with the guys," defensive coordinator Jim Leonhard said.

Cichy had 60 tackles and 1 1/2 sacks through seven games, providing another energizing presence on a deep and talented linebacker unit that already had Watt and Biegel patrolling the outside and T.J. Edwards partnering inside with Cichy.

But depth was tested from the first defensive snap of the season opener against LSU, when starter Chris Orr had a season-ending right ACL injury. Cichy joined Orr on the sideline in October.

Wisconsin finished seventh in the country in total defense (301.4 yards) without getting a full season from Orr and Cichy. Imagine how much tougher the Badgers might have been with the pair.

"Man, we think about that a lot," Orr lamented after a recent spring practice. "We were still great, but we could have been something dangerous."

They will have to wait until fall camp to figure out how the 2017 lineup will look. The Badgers are loaded at inside linebacker, though their top four players on the depth chart won't be ready for full duty until the fall.

Besides Cichy, Orr is still being held out because of knee injury. Edwards (team-high 89 tackles) is being held out as a precaution for a foot injury, while Ryan Connelly has a shoulder injury.

Inexperienced players will get the majority of snaps in the Badgers' spring game on Friday night. For now, Leonhard can only think about ways to use his depth.

Cichy, for instance, has experience rushing the passer. He recorded sacks on three straight plays during the 2015 Holiday Bowl against Southern California to earn the nickname "Three-Sack Jack."



"Too early to say, especially with a lot of those linebackers hurt right now," Leonhard said when asked what roles Cichy could play this fall. "We have our ideas, but this spring it's kind of hard to say what the defined roles are for anybody."

The upbeat Cichy is eager to take any assignment. He has the potential to make an impact in whatever tasks are assigned by coach Paul Chryst and Leonhard.

"If they want me to be defensive presence on the inside, or if it's going to be playmaking, I'm more than happy to do what's needed," Cichy said. "It'll be interesting to see as spring ball goes, and the summer as fall camp comes around."
---
---