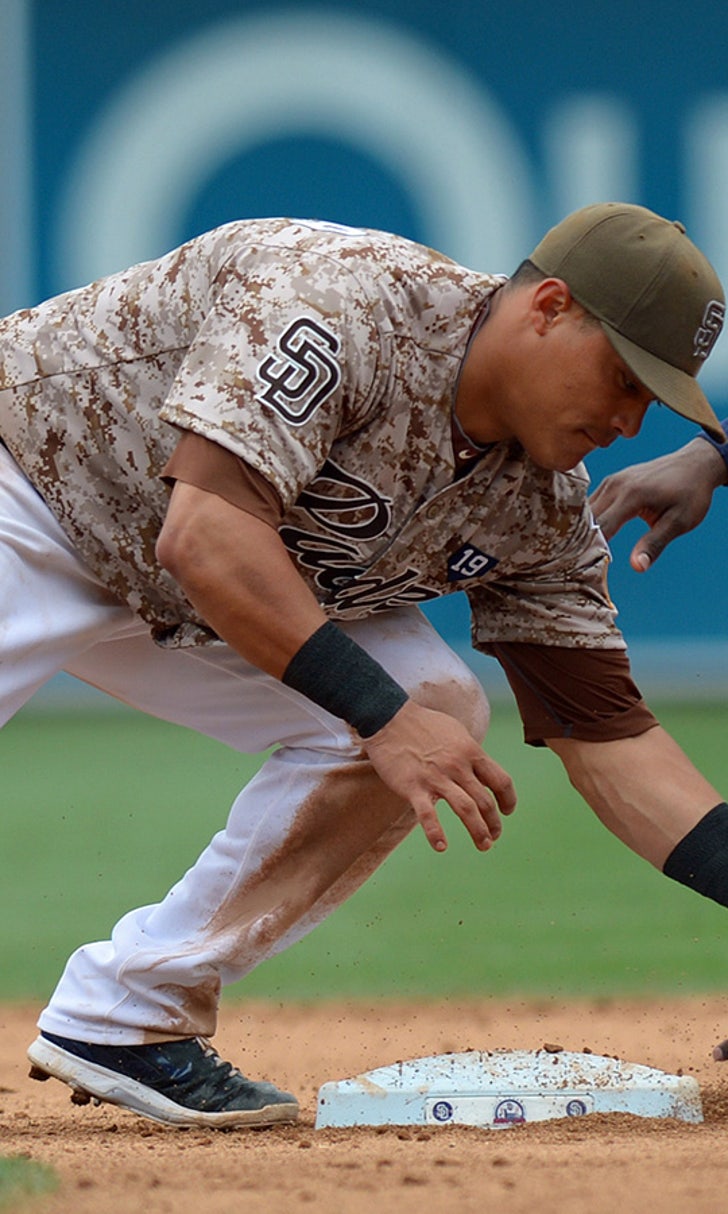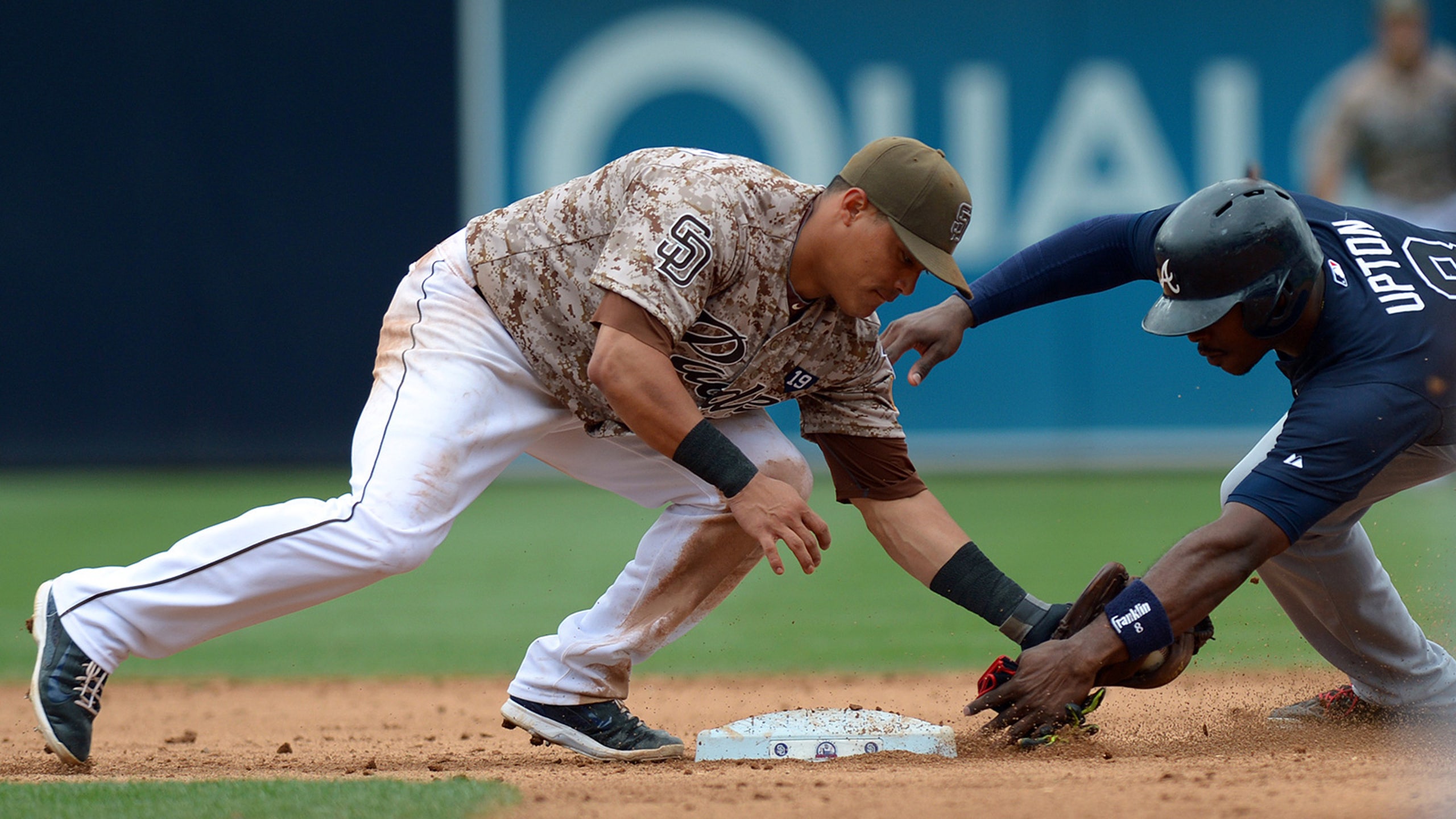 Chopcast: Braves' playoff odds declining after six-game skid
BY foxsports • August 4, 2014
As of Monday morning, after making the trip up the West Coast from San Diego to Seattle, the Atlanta Braves hold the seventh-best odds of reaching the 2014 postseason in the National League. Only five teams make the cut, and Atlanta is a distant seventh place.
The Braves, according to Baseball Prospectus, have a 36.6 percent chance of making the MLB playoffs this season, a dwindling number for the 58-54 club after losing six straight games to the Dodgers and the lowly Padres. Their current position of 3 1/2 games behind the NL East-leading Washington Nationals is bad on multiple fronts, the first of which is the team did not capitalize on a relatively easy schedule on both ends of the All-Star break -- losing ground instead of building a lead.
Now, it's going to be an uphill battle for the coldest team in baseball that boasts one of the worst offenses around.
It is arguably the worst position the franchise has been in, competitively-speaking, since missing the 2011 postseason altogether following a much-discussed September collapse. (Since that collapse, the Braves remained in the thick of the playoff and wildcard race throughout the '12 campaign before running away with the division in 2013.) In what was a neck-and-neck division race, the Braves have posted a 6-11 record after the All-Star break ... the Nationals, while not spectacular, are 7-6 over that stretch. Here's how the rest of the National League's playoff percentages stack up:
So what's gone wrong for the Braves, and is there time to correct the issues?
In short, everything outside of starting pitching and a select few bats (Jason Heyward, Justin Upton and Chris Johnson come to mind). The bullpen has been spotty at best and is dealing with injuries, starter Mike Minor's season has almost completely gone off the rails after a terrible start in San Diego, Freddie Freeman has not hit the ball well in the second half and B.J. Upton and Andrelton Simmons continue to struggle at the plate.
General manager Frank Wren did make a deal at the trade deadline to acquire utility man Emilio Bonifacio, who played fairly well in his first series with Atlanta, and left-handed reliever James Russell, but it's difficult to envision those moves turning things around on their own. If the Braves are going to make a playoff push, it's going to come down to the mainstays to deliver.
All of that being said, it's still early August. There are nearly two full months -- i.e. 50 more games -- to turn things around. Our writers Cory McCartney and Zach Dillard discuss the level of concern for the team's playoff hopes, the losing streak and more on the latest episode of the Chopcast:
---
---