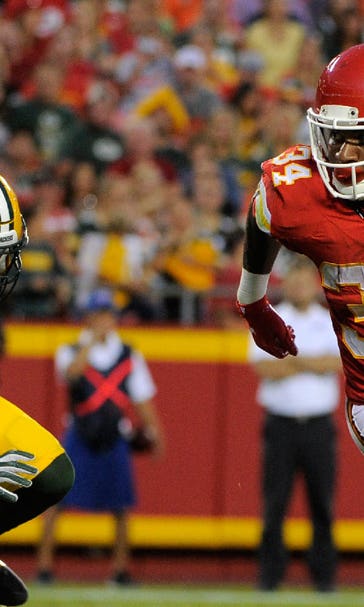 Chiefs' approach with RBs: All for one and one for all
September 7, 2016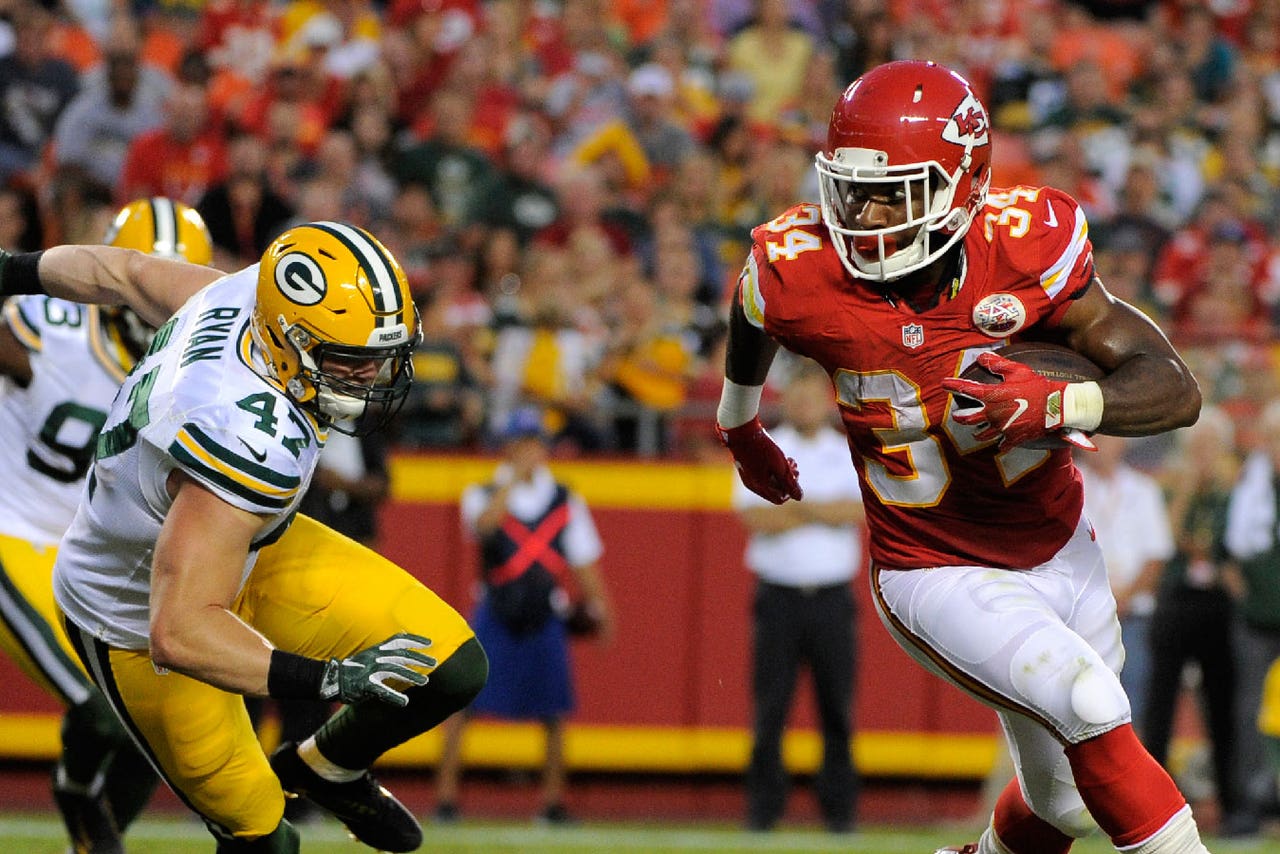 KANSAS CITY, Mo. -- The trend in the NFL over the past decade has been away from the bell-cow running backs of the 1970s and `80s, instead keeping fresh legs and healthy players on the field.
Andy Reid has been doing it longer than that.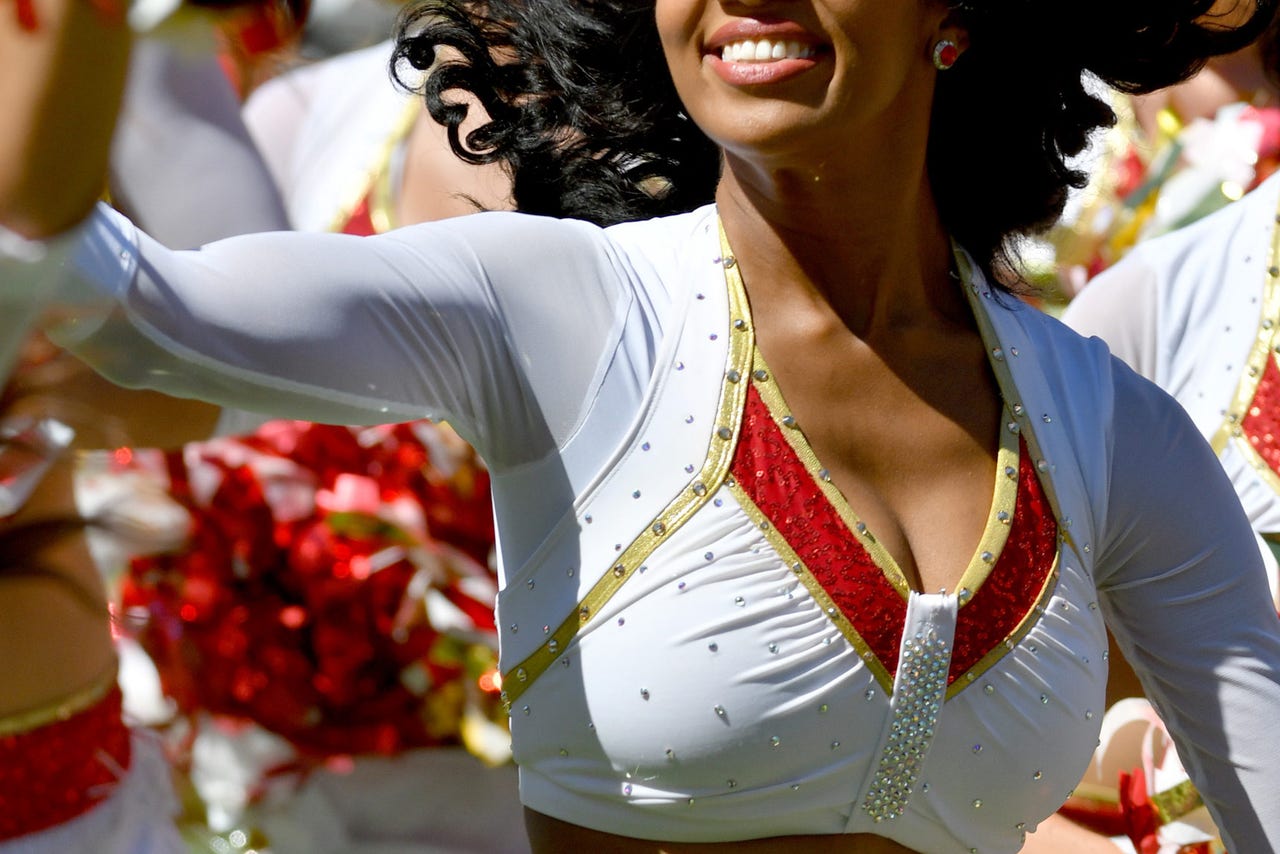 View from the sidelines: NFL cheerleaders 2016.
As the Chiefs prepare for their season opener Sunday with a four-headed backfield of Jamaal Charles, Charcandrick West, Spencer Ware and Knile Davis, they are doing so with the understanding that all of them will get ample opportunities to make plays in Reid's offense.
"It's really never been a problem," Reid said of distributing the carries. "I've done that a number of years; before I came here I did it. So we'll find a way to get it in their hands."
It could be easier in the opener against San Diego with Charles still working his way back from last season's ACL surgery. He participated in practice Wednesday, but Reid has said it's "a stretch" that the four-time Pro Bowl running back will make it on the field this week.
Still, that leaves a capable trio of West, Ware and Davis to handle the ball.
West and Ware combined for more than 1,000 yards and 10 touchdowns last season, most of them after Charles went down in Week 5. And they have complementary skillsets that give the Kansas City offense another unique twist for which defensive coordinators must prepare.
Perhaps it wasn't surprising that they worked so well in tandem.
Only once in his head coaching career has Reid had a running back carry more than 300 times in a season, and that came with Duce Staley in 1999 -- his first season with the Eagles. In fact, there was rarely a running back that came close to that total the following 16 years.
Instead, it was more common for Reid to split carries among two or three options.
Take the 2003 season, when the Eagles went 12-4 and made it to the NFC title game. Staley had 96 carries for 463 yards, Brian Westbrook had 117 carries for 613 yards, and Correll Buckhalter led the way in attempts with 126 carries for 542 yards. The trio also combined for 20 touchdowns rushing and seven receiving.
Five times Reid has had at least two running backs with 100 or more carries in a season.
"That's the thing about our coaching staff: They don't show favoritism," West said following Wednesday's morning walk-through. "The best man is going to play and we respect that."
West said it is never predetermined how the carries are split up going into a game. Reid and new offensive coordinators Brad Childress and Matt Nagy will instead go with the hot hand.
"It's commonsense," West said. "I mean, we have smart coaches. If someone is rolling, we're going to keep them rolling. I think that way even if I'm on the sideline."
That approach should, in theory, allow the Chiefs' running backs to establish some sort of rhythm, which is usually the biggest drawback of going with a committee method.
"I wish I could put them all out on the field," Chiefs running backs coach Eric Bieniemy said with a smile. "We come out with a personnel group and call it `Cadillac' or `Jet' personnel and get them all out there. Let's just go line up and play ball."
Well, that probably won't be feasible this week.
The Chiefs are taking a slow-and-steady approach to getting Charles, who missed all four of their preseason games, into the mix. They would rather have him for the long haul than Week 1.
Meanwhile, West has been nursing a pesky elbow injury, though he's expected to play Sunday.
On many teams, having two running backs hobbled for the opener would be reason to fret. But considering Reid's history and their committee approach, it hardly seems like a reason to worry.
"I'm very blessed and fortunate to have guys that understand what it takes to be a pro," Bieniemy said. "They do a great job of understanding all the rules of things that's going to help them be the best player that they can be."
Notes: Reid said everyone on the 53-man roster participated in practice Wednesday, including LB Tamba Hali (knee). He sat out most of training camp and all four preseason games.
---
---