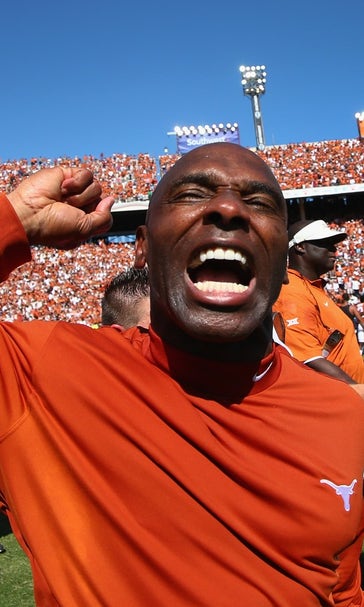 Charlie Strong Accused of Affair With Top Louisville Donor's Wife
BY foxsports • February 22, 2016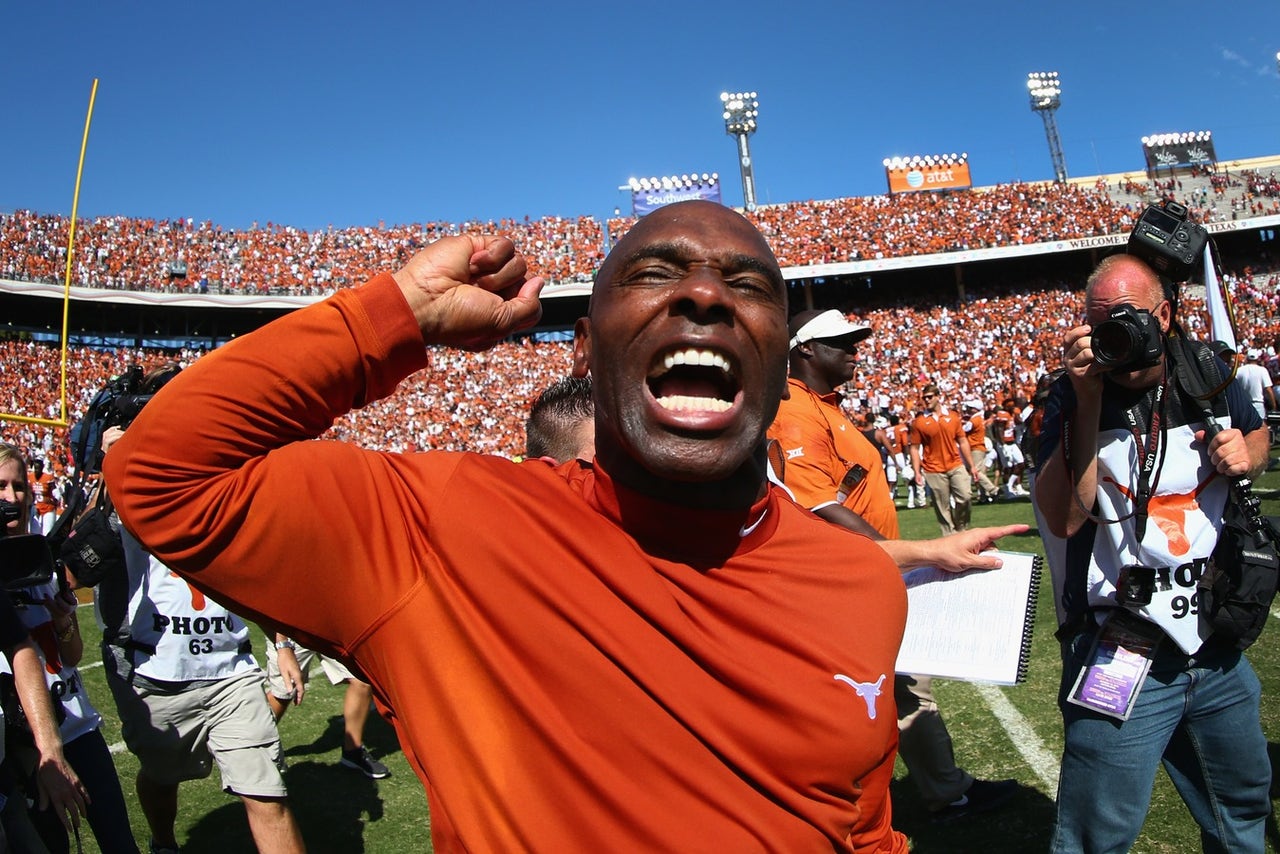 Usually when rich and famous people get divorced they try and keep their divorce proceedings confidential. That's because everyone has something to lose when divorce details go public. For instance, when Jimbo Fisher filed notice with his ex-wife Candi Fisher that he was going to depose former Florida Gator wide receiver Taylor Jacbs about his relationship with Jimbo's wife, that case settled in a hurry. But the divorce of one of Louisville's top boosters, Jonathan Blue, and his wife Tracy, has already turned into an ugly and contentious mess. Specifically, Jonathan, who sits on the Louisville board of trustees, wants to depose current Texas coach Charlie Strong about an alleged affair he believes his wife had with the former Louisville coach.
Here's what has been requested in Jonathan Blue's recent court filing:
Charlie Strong's cell phones for the purpose of downloading all text messages, all cell phone bills for Charlie Strong for the years 2012 to present, all gifts from Tracy Blue to Charlie Strong, including a Movado watch, shoes, clothing and jewelry, all notes, cards, emails and correspondence exchanged between the two, air travel records, hotel receipts, basically anything on earth that could help prove this affair happened.  
Uh oh.
Charlie Strong responded to the news by releasing the following statement:
"I was recently given information regarding a marital dispute between a couple I know in Louisville. I'm not a party to their divorce and have received no court order in this case. I certainly respect the legal system, and if I do receive a court order, I will review it and respond then. Since this is a legal case, it wouldn't be appropriate for me to say anything further at this time. I do want Longhorn fans and supporters to know that this will not affect my focus in any way. My number one priority is getting this team ready to compete at the highest level. We are doing that now and will continue to do so."
If you're interested in a detailed legal analysis of what could happen going forward, our guy Mike McCann has an article on the proceedings at SI.
Here's Charlie and Tracy Blue in happier times. 
Strong, who had more success on and, potentially, off the field at Louisville, where he posted a 37-15 record in four years as Louisville head coach is in his third year as Texas head coach. He has gone 11-14 thus far at Texas, but, on the positive side, he has not yet been accused of breaking up any marriages in Austin.
Update: a hearing will be held on Friday morning to argue whether Strong may be compelled to provide testimony and comply with the terms of a proposed subpoena.
---