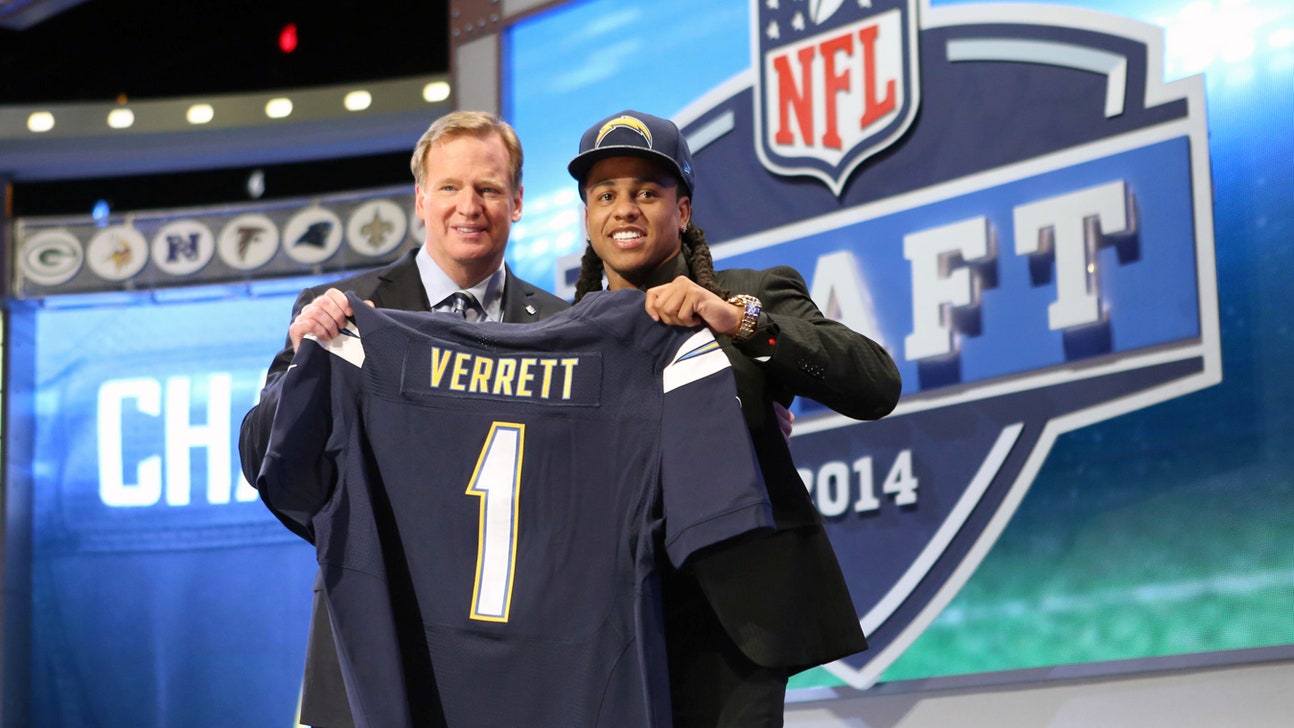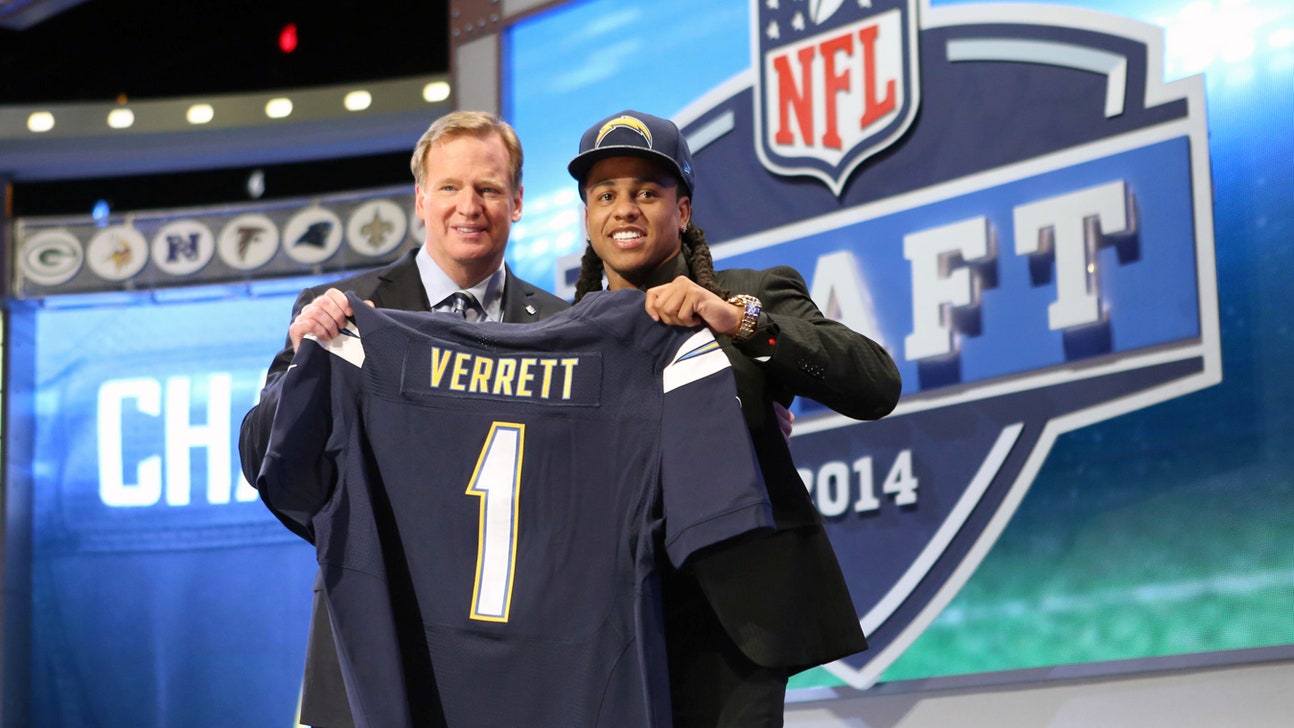 Chargers draft CB Verrett from TCU
Updated
Mar. 4, 2020 3:30 p.m. ET

SAN DIEGO (AP) -- Jason Verrett is already familiar with Qualcomm Stadium. It's where he made his first Division I interception, when his TCU Horned Frogs beat San Diego State.
"I'd definitely like to get another one out there in a Chargers uniform," Verrett said Thursday night after the Chargers took him with the 25th pick in the NFL draft.
Now Verrett needs to get used to the size and speed of the NFL. The Chargers are confident he can, even though he's only 5-foot-9 and 189 pounds.
"He's tough and he plays big," general manager Tom Telesco said.
Verrett played much of last season with a shoulder injury but was still good enough to share Big 12 defensive player of the year honors. He had two interceptions and 14 deflections.
Verrett said he plays bigger by "just moving my feet and playing a lot smarter on the field. I played against a lot of guys 6-2, 6-3. I didn't try to get my hands on them too much, but once the ball's in the air, definitely being a competitor."
He said he's confident he's good enough to play on the outside.
"I felt I showed the versatility on the college level, being able to play the slot and also being able to play on the outside. I want to carry that over to the next level and make plays out there."
Said coach Mike McCoy: "Size doesn't matter to him. He's a tough, physical football player."
The Chargers, who have to face Peyton Manning and the Denver Broncos twice a season, had one of the most porous pass defenses last season.
Verrett is expected to start opposite Shareece Wright.
"Jason's an excellent cover corner," Telesco said. "He's explosively quick and fast, and tough. Maybe the most important thing is he's very, very instinctive on the football field."
Verrett had nine interceptions and 35 deflections in his TCU career.
---