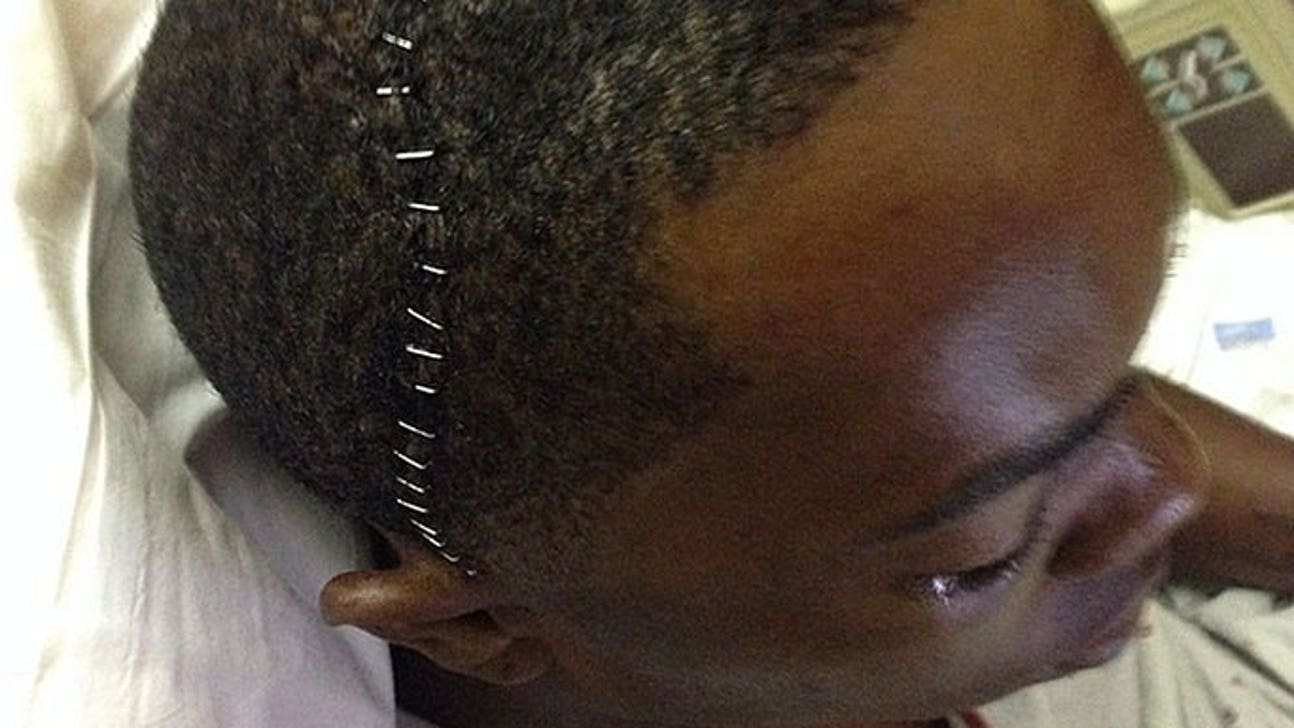 Chapman posts scary post-surgery photo of his head
Updated
Mar. 4, 2020 7:47 p.m. ET

The scary episode of Aroldis Chapman's being hit in the face by a ball off the bat of Royals catcher Salvador Perez appears to be headed toward a happy ending. He is expected to be able to begin throwing again within two weeks and pitch in game conditions in 4-6 weeks.
But that doesn't mean the results don't still look scary.
The Reds' closer posted to Instagram a picture of the staples in his head after surgery, and the image is not for the faint of heart.
---