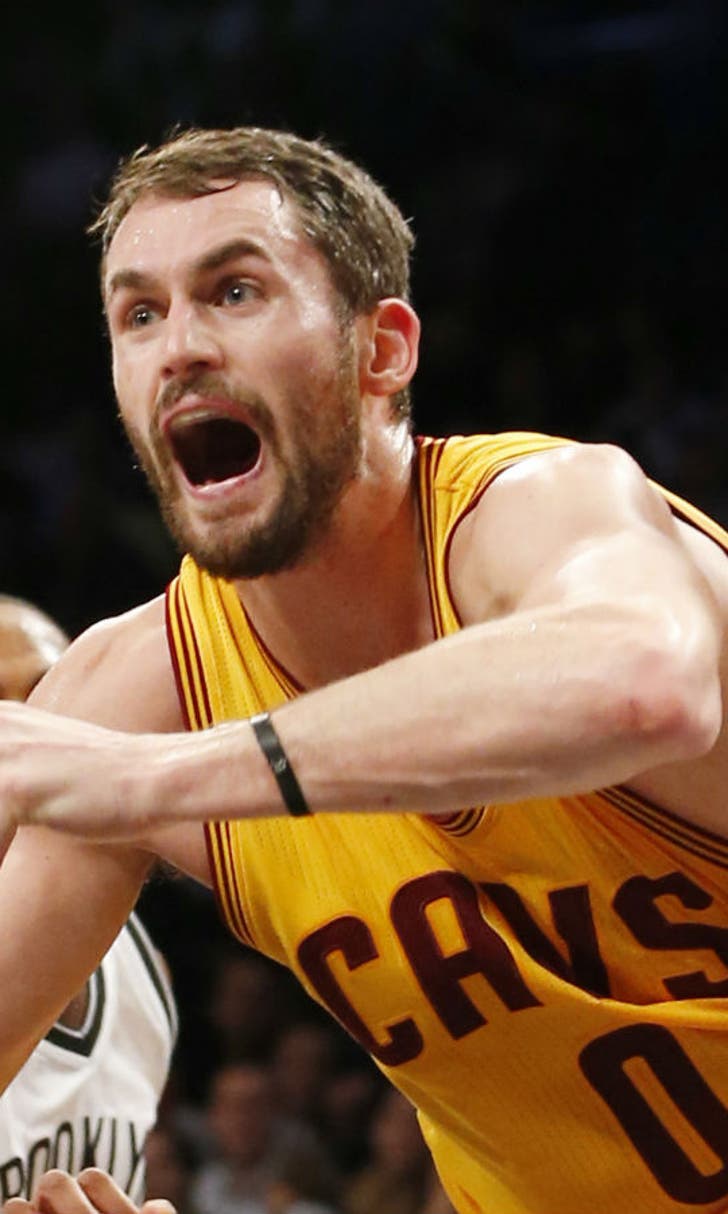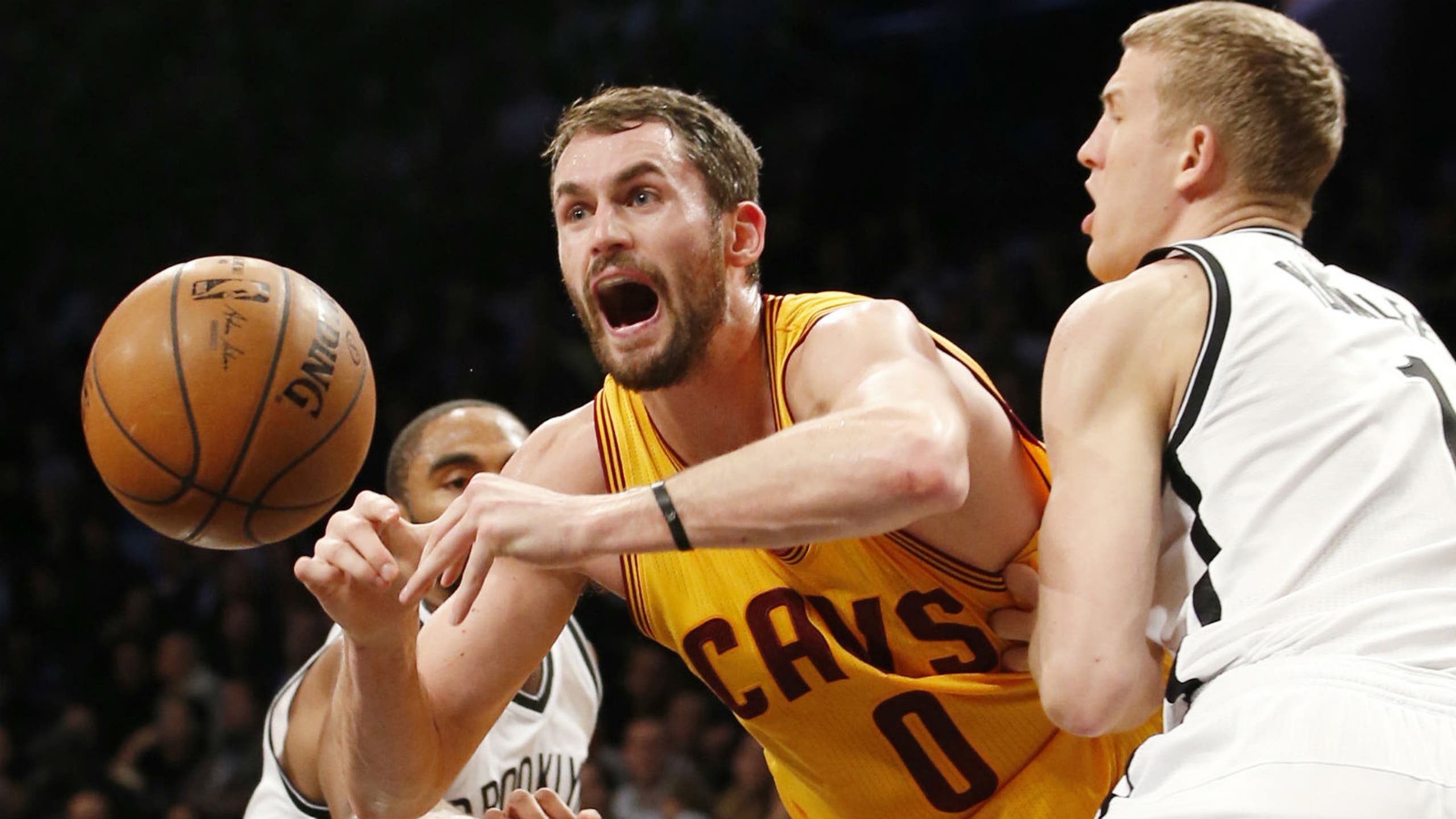 Cavs try to regain rhythm with Brooklyn in town
BY foxsports • December 19, 2014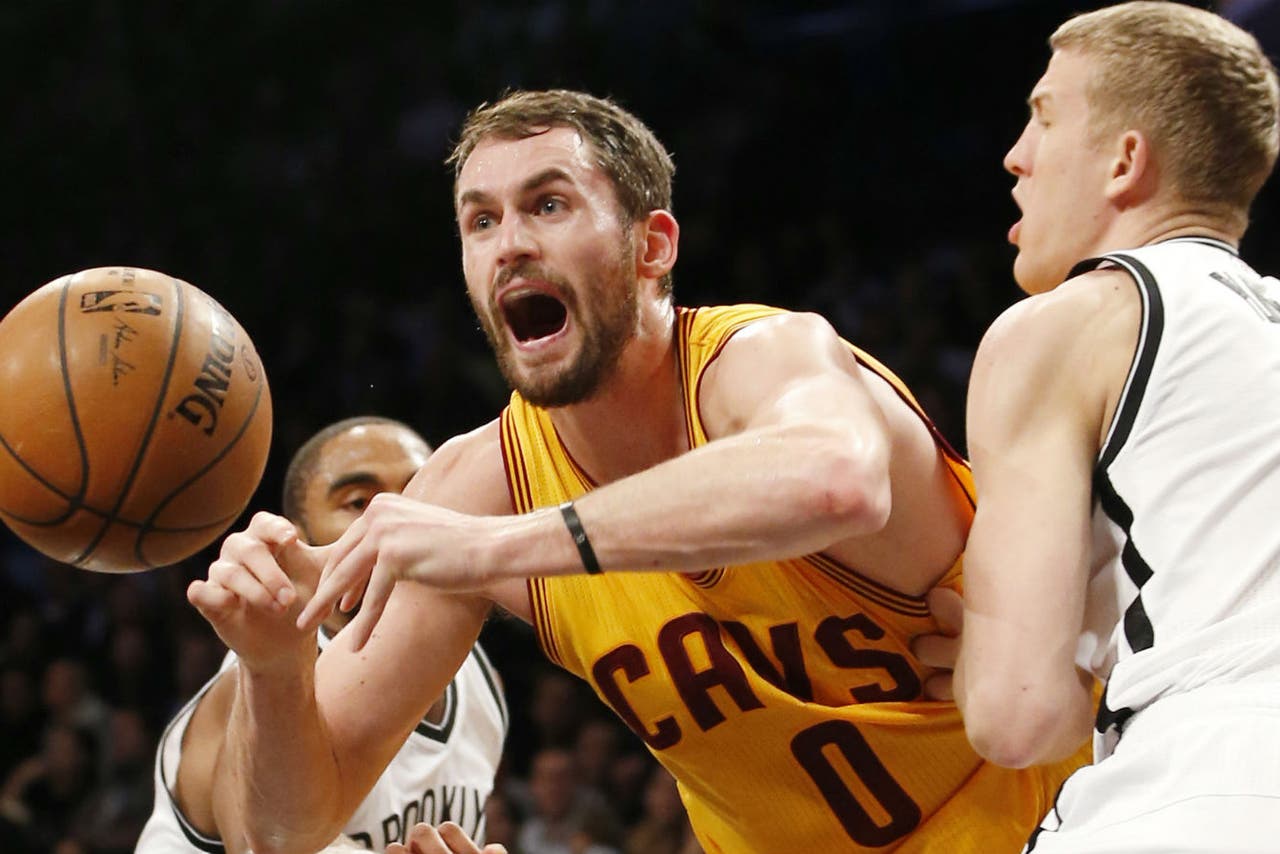 The Cleveland Cavaliers had their home winning streak snapped with their worst defeat of the season, which drew the ire of coach David Blatt and caused Kyrie Irving to put in some extra work.
As Irving looks to recover from one of his least productive efforts, Cleveland hopes to get back on track defensively while avoiding its fourth loss in five games Friday night against the visiting Brooklyn Nets.
The Cavaliers believed they solved their early struggles on the defensive end, limiting opponents to 91.6 points on 43.6 percent shooting during an eight-game winning streak. Those concerns, however, have resurfaced after they gave up 109.3 and a 52.0 field-goal percentage while dropping three of their last four.
Cleveland (14-10) had its six-game home winning streak end Wednesday after surrendering its highest point total of the season and highest field-goal percentage (64.5) since December 2004 in a 127-98 loss to Atlanta.
"That was embarrassing, how we played," Blatt said after the Cavs allowed 16-of-28 shooting from 3-point range. "I apologize to all the good fans who came out here."
Irving failed to score in double figures for only the third time in 24 games, finishing with nine points and matching a season low with nine attempts. He scored a season-low seven on 2-of-10 shooting in a 110-88 win at Brooklyn on Dec. 8.
After Wednesday's game, the All-Star guard returned to the court to work on his jumper.
"Any time I went back on the court to shoot, I felt like I was either out of rhythm or struggling and I just wanted to see the ball go in," teammate LeBron James said. "Do I know what his mindset is? I'm not sure, but that's how I've felt."
Dion Waiters had a season-high 26 points in the first meeting with the Nets (10-14), while Kevin Love contributed 19 and 14 rebounds and James scored 18. Waiters has averaged 22.8 points in his last four versus Brooklyn.
James, who matched Waiters with a team-high 21 points Wednesday, should be rested after sitting the entire fourth quarter. Love will try to regroup after he had 13 points and 10 boards while playing through flu-like symptoms.
The Cavaliers may be able to tighten things up defensively against a Brooklyn team that has reached 100 points once in its last 13 games. They Nets have scored 89.3 per game on 42.5 percent shooting while dropping five of seven.
"I think sometimes with our execution, some stuff comes so easy in the first half or right out of the gate," center Mason Plumlee told the team's official website. "I don't know if we get away from it or we're not as sharp, but we have to be able to execute down the stretch."
Plumlee has been a bright spot, averaging 18.3 points and 10 rebounds while shooting 66 percent over his last four contests. He scored 23 and Joe Johnson added 17 in Wednesday's 105-89 loss at Toronto.
Deron Williams, who had 13 points on 3-of-14 shooting versus Cleveland earlier this month, has scored 12.8 per game while hitting just 28.0 percent of his shots over the past six.
While Brooklyn's Kevin Garnett is expected to return after resting the second of back-to-back games, Cleveland's Mike Miller hopes to be back from a seven-game absence after sustaining a concussion Dec. 4.
Garnett, Johnson and Williams sat for the Nets in the most recent matchup in Cleveland, a 114-85 loss last April.
---