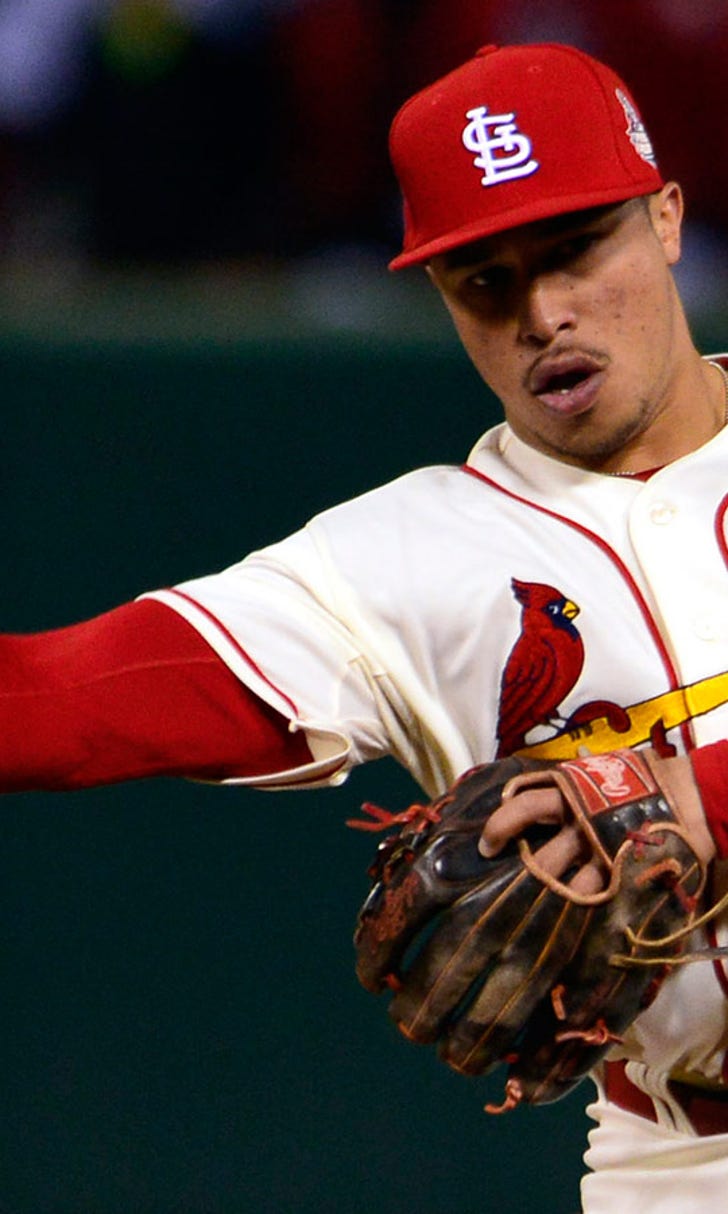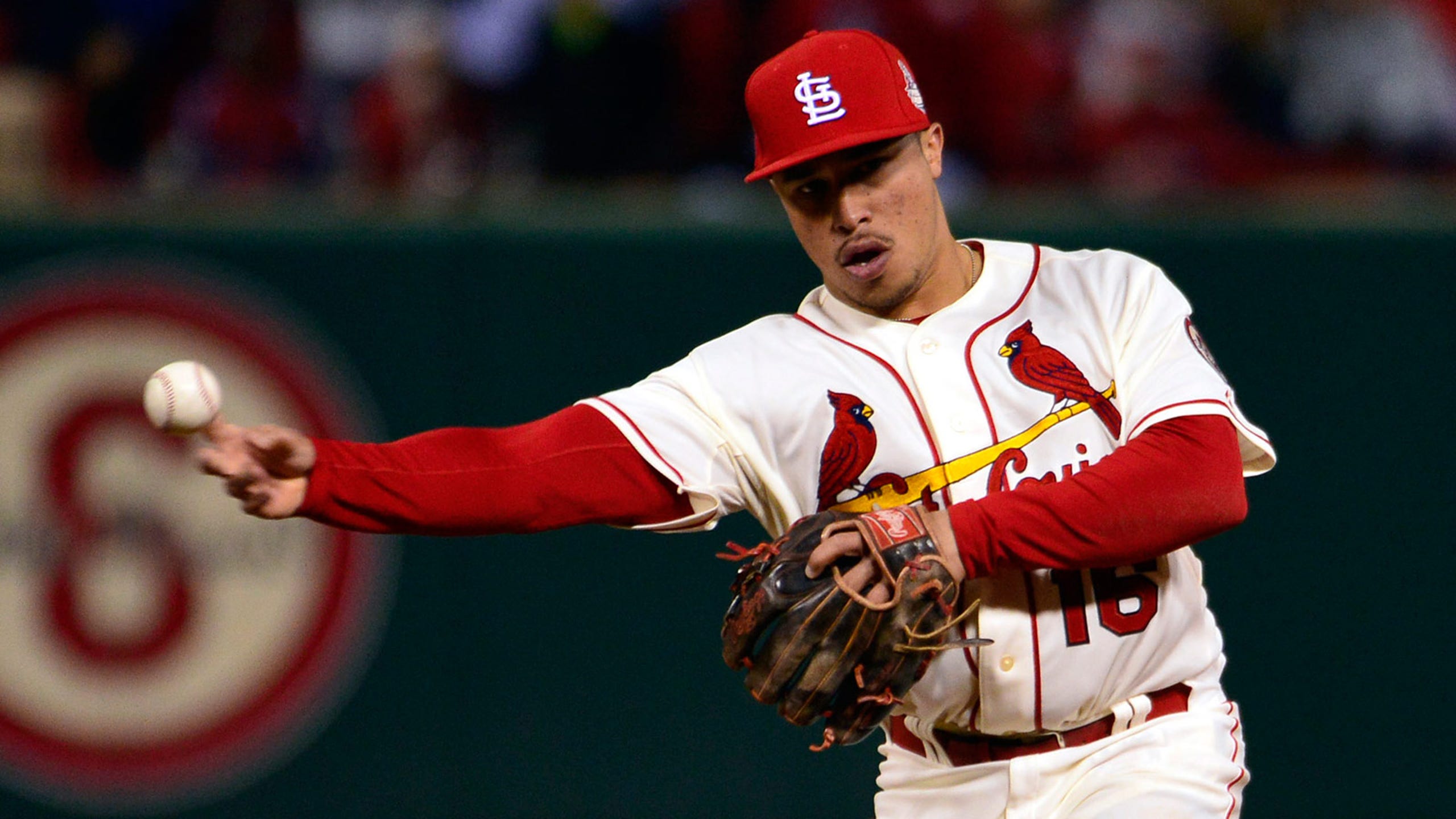 Cardinals set on Wong as everyday second baseman
BY foxsports • December 12, 2013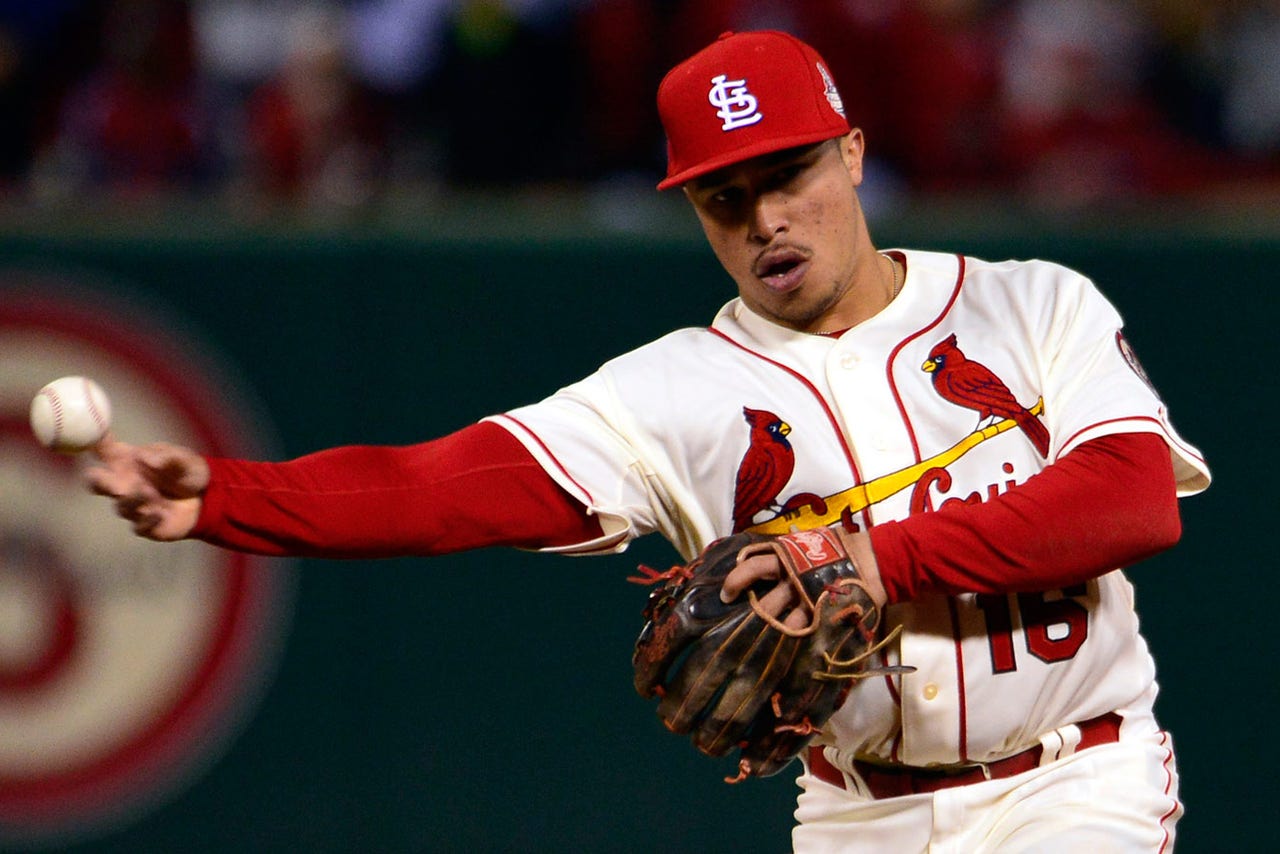 LAKE BUENA VISTA, Fla. -- Look at Kolten Wong's .153 batting average with the Cardinals last season and it's fair to wonder why the club appears set starting the season with him as its second baseman.
Even though Wong didn't produce in his two-month call-up in the majors, he enjoyed plenty of success in 2013. Enough, in fact, that he was named the organization's Minor League Player of the Year Wednesday.
Wong, 23, hit .303 with a .369 on-base percentage, 10 homers and 20 stolen bases (in 21 attempts) in 107 games at Class AAA Memphis before his mid-August promotion. He also reeled off a 20-game hitting streak during which he hit .429.
"His consistency stands out," said director of player personnel Gary LaRocque in the team's press release. "He showed his bat was capable at the next level handling Triple A pitching and bringing speed and defense to the lineup."
Though the 5-9 Hawaiian didn't hit after his call-up, he proved to be one of the fastest players on the club and played strong defense. General manager John Mozeliak believed Wong might have tried too hard with the bat.
"He put pressure on himself because he desperately wanted to contribute," Mozeliak said Wednesday at the Winter Meetings. "When you think about when we did bring him up, we were looking for that bounce offensively. That's always tough to do on a young player."
Still, given the success the Cardinals have seen with their young players recently, it's difficult to argue with their plan to insert Wong at second base and have Matt Carpenter take over third for traded David Freese.
"We still have a high level of confidence that he can play," Mozeliak said.
Their belief in Wong is so strong that the Cardinals are making sure prospective free-agent infielders on their shopping list know they will enter spring training as a backup. That would seem to hurt their chances with someone such as Mark Ellis, a player to which they have been linked. Ellis, 36, hit .270 in 480 at-bats with the Dodgers last season.
"In the end, dollars drive decisions (of free agents) but opportunity and how much playing time you can get (also is a factor)," Mozeliak said. "It's hard for us to promise a lot. When they're looking at opportunity, they know Kolten Wong exists and they know our intentions are for him to play."
A right-handed utility infielder was all that was on the Cardinals' shopping list when they came to the meetings but they will not be disappointed to leave Thursday without one. While someone with Ellis' credentials isn't likely to linger on the market, utility infielders typically are in great supply.
If the Cardinals don't find a match before spring training, they are prepared to enter camp with lefty-hitting Daniel Descalso and light-hitting righty Pete Kozma as their top utility candidates. Ideally, though, Mozeliak would like to land a right-handed hitter who could fit in a platoon with the lefty-hitting Wong as well as fill in elsewhere.
"He has shown he can hit both a left-hand pitcher and a right-hand pitcher, but when you think about the next step, the big leagues, if there's a way to give that lineup protection, you think about it," Mozeliak said.
If the Cardinals are to find their man at the Winter Meetings, they'd better hurry. Mozeliak and his contingent are due to fly out of Florida early Thursday afternoon.
And the hot stove simmered a bit on Day 3
** The Cardinals made their first signing of the meetings Wednesday, but don't expect to see right-hander Angel Castro at Busch Stadium next season unless a lot goes wrong with the pitching staff.
"Added depth for Memphis," Mozeliak said of Castro, a six-year minor-league free agent who has been pitching well in the Dominican Winter League (1.29 ERA in eight starts).
Castro, 31, went 8-5 with a 3.48 ERA in 25 games, including 19 starts, for the Dodgers' Class AAA club in Albuquerque. He was added to the team's 40-man roster and will spend part of spring training with the big-league team.
** Right-hander Zach Petrick was named the organization's Pitcher of the Year. Signed as a non-drafted free agent in 2012, Petrick posted a 1.99 ERA in stops at Peoria, Palm Beach and Springfield last season.
** The Cardinals are not expected to make any selections in Thursday morning's Rule 5 draft, which will mark the official end to the meetings.
You can follow Stan McNeal on Twitter at @stanmcneal or email him at stanmcneal@gmail.com.
---