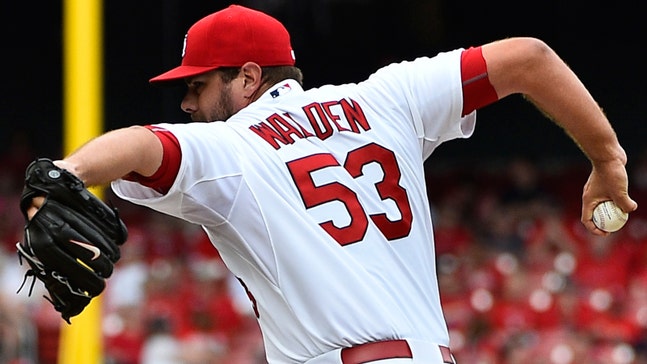 Cardinals bullpen will have to make due without Walden for next six to 10 weeks
Published
May. 6, 2015 7:19 p.m. ET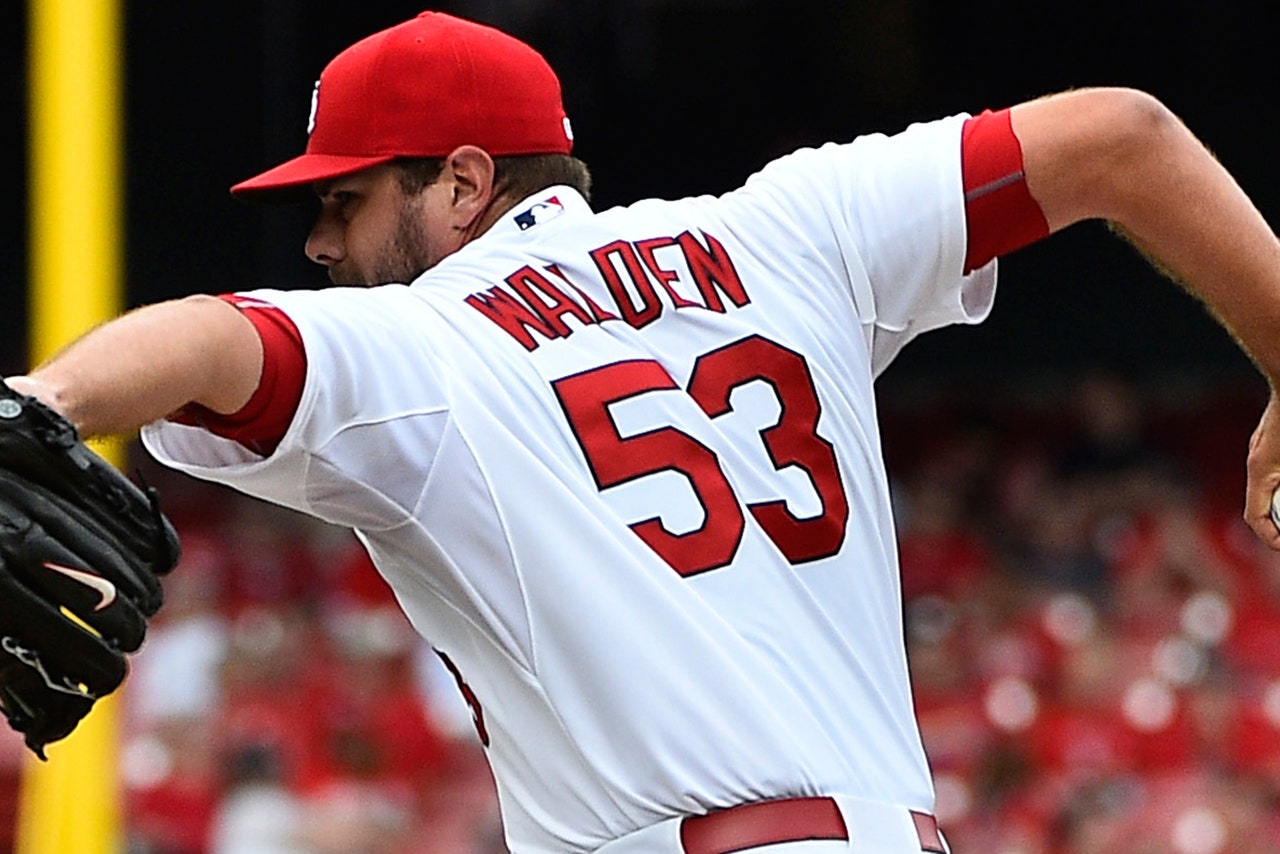 ST. LOUIS -- One of the Cardinals' top relievers will be on the shelf for longer than originally expected.
General manager John Mozeliak says Jordan Walden will miss six to 10 weeks with a strained subscapularis muscle in his right shoulder. St. Louis originally shut down the hard-throwing right-hander after a bullpen session in Saturday's game against the Pirates with what was believed to be biceps inflammation.
"The good news is right now he's avoiding surgery," Mozeliak says. "The bad news is he's going to be out a while."
Walden started experiencing discomfort in his throwing shoulder as much as two weeks ago, Mozeliak says, but the Cardinals were hopeful he'd be able to continue in his role as an eighth-inning setup man for closer Trevor Rosenthal. In 12 appearances, Walden gave up only one earned run and struck out 12 over 10 1/3 innings.
The injury will only put more pressure on an already strained bullpen, and Mozeliak says Seth Maness will likely move into the eighth-inning role. St. Louis relievers have thrown 32 innings over the last six games, compared with 30 for the Cardinals' starters.
"It's tough on your pen," manager Mike Matheny says. "But they're all responding well and we're trying to be overly cautious with them. Anything they've got going on, we shut them down. There's just no questions asked."
Garcia to join Gonzales in Memphis
Two of the top candidates for Adam Wainwright's spot in the Cardinals' rotation are expected to start this weekend in Triple A Memphis.
Mozeliak says Jaime Garcia felt good Wednesday after throwing 70 pitches the previous day, and he'll be sent to Memphis for a start Sunday against New Orleans. Top prospect Marco Gonzales is the projected starter for the Redbirds on Saturday, as Mozeliak announced Tuesday.
Both left-handers will be on strict pitch counts as they return from shoulder injuries. Mozeliak says he expects Garcia to throw between 70 and 80 pitches, while Gonzales will be limited to 60.
Meanwhile, in St. Louis, Matheny expects Tyler Lyons to make his second start of the season for the Cardinals on Sunday at Pittsburgh. The left-hander matched a career high with seven strikeouts and gave up three earned runs as he labored through 4 1/3 innings of a no-decision in Tuesday night's 7-4 win over the Chicago Cubs.
No timeline for Grichuk
Rookie outfielder Randal Grichuk says he's eager to get back to work in extended spring training, but it's unclear when he'll return to the Cardinals.
A weight training accident sidelined Grichuk with a lower back strain last month, and he went on the 15-day disabled list April 17. He recently returned to fielding, throwing and batting practice and said he doesn't expect it to take long for him to shake off the rust in his powerful swing.
"I felt good in BP yesterday," says Grichuk, who homered in his first at-bat of the season. "The swing feels fine."
You can follow Luke Thompson on Twitter at @FS_LukeT or email him at lukegthompson87@gmail.com.
---