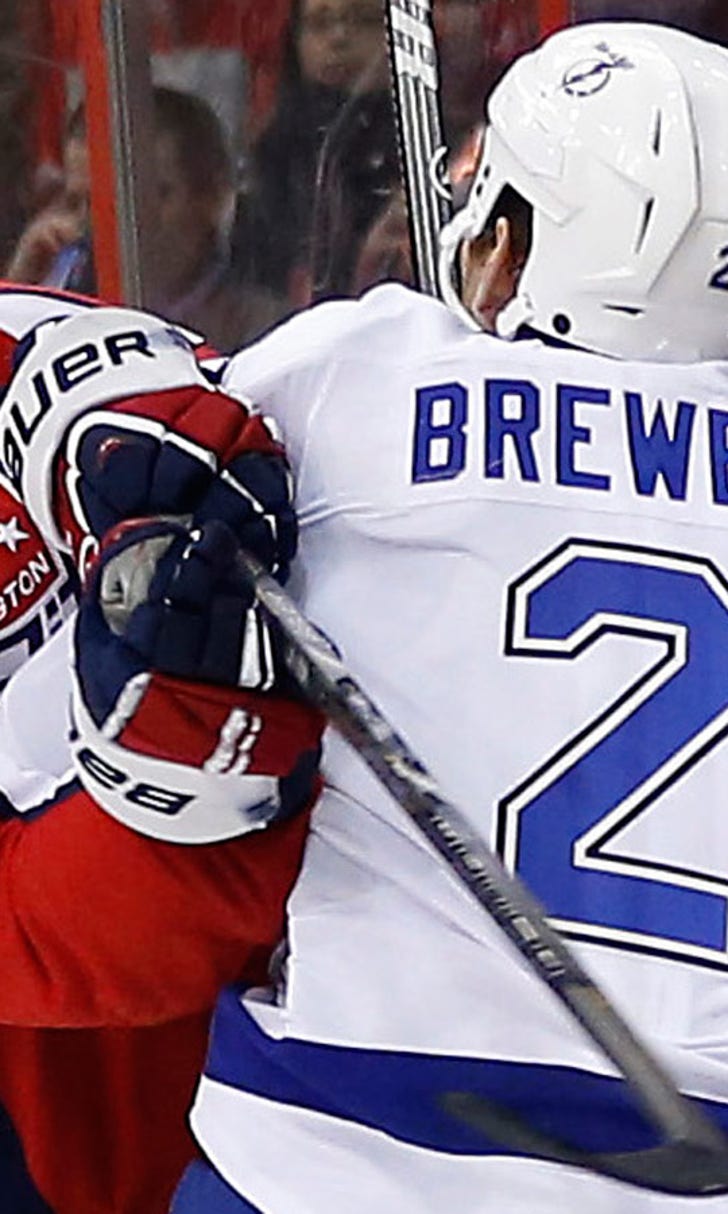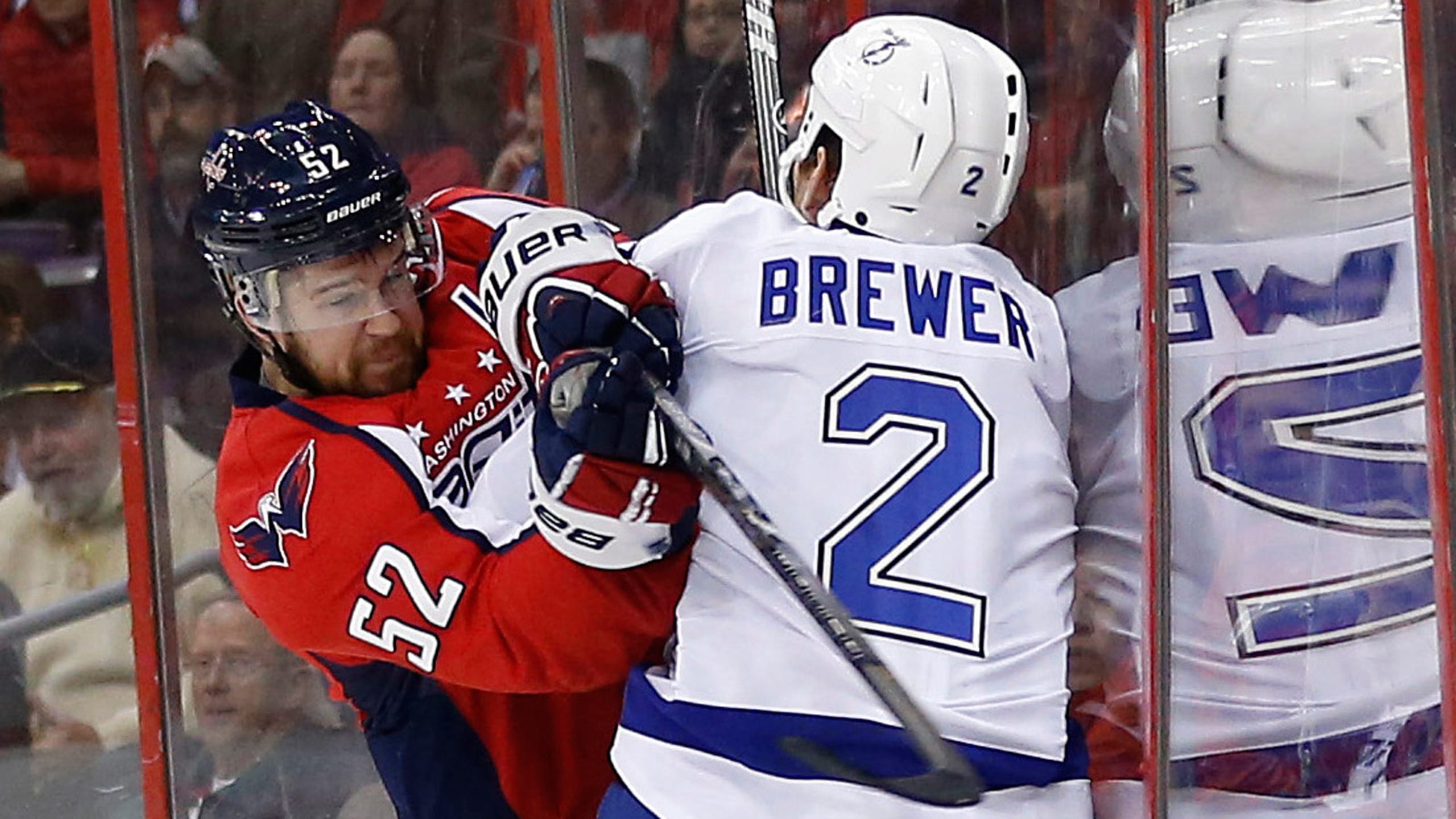 Capitals at Lightning game preview
BY foxsports • January 8, 2014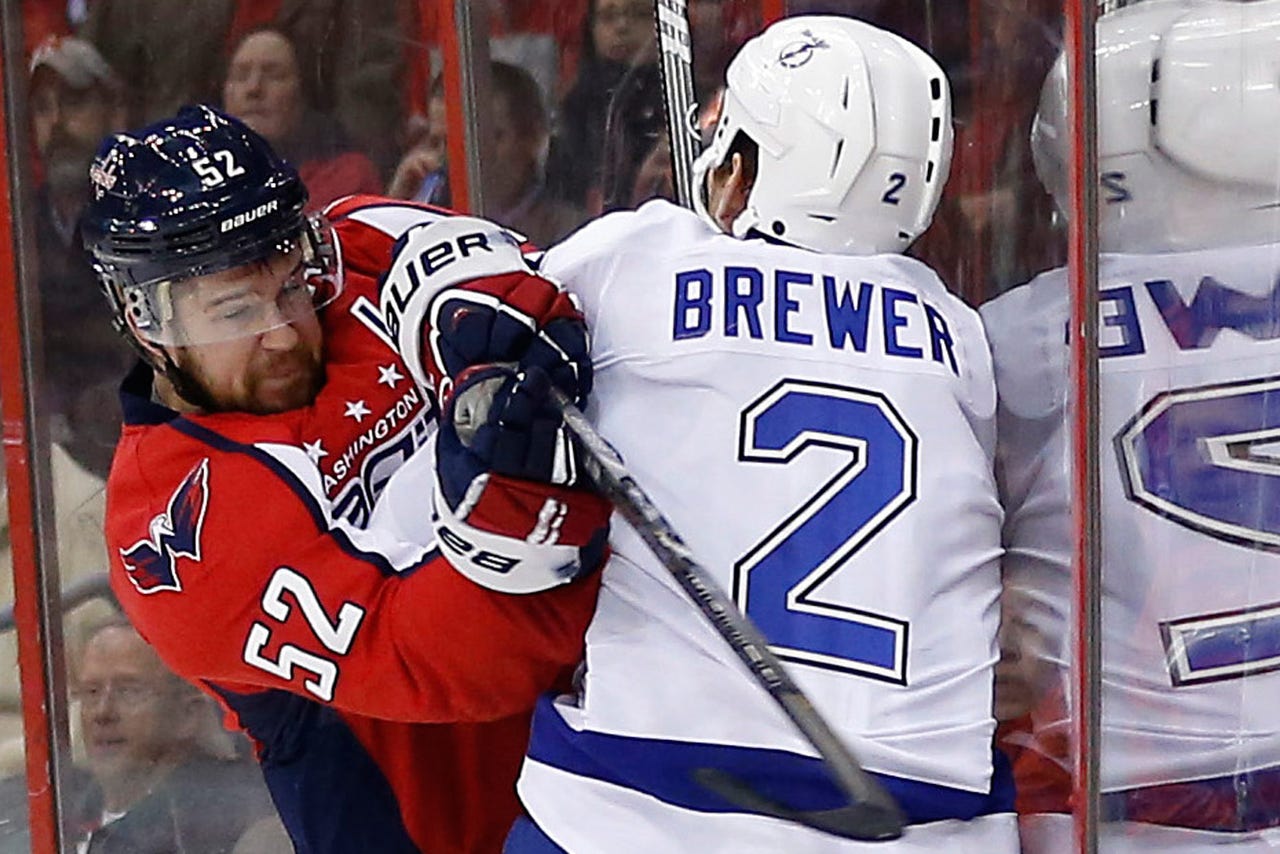 Game time: 7:30 p.m.
TV: Sun Sports
The Washington Capitals have had four days to assess a rather puzzling winless streak.
The Capitals will try to avoid letting that slump reach a season-worst five games when they visit Tampa Bay on Thursday seeking their fifth straight win over the Lightning.
Washington (20-16-6), coming off a 5-3 loss at Minnesota on Saturday, has outshot its previous four opponents by a 156-99 margin but has only eight goals and an 0-2-2 record to show for it.
The stretch began with a 2-1 shootout loss at Buffalo on Dec. 29 in which the Capitals matched a season high with 50 shots, but the loss to the Wild has been the most baffling. Washington allowed five goals on just 11 shots in becoming the first team since at least the 1989-90 season to allow that many on fewer than 12.
"We're going through a lousy stretch right now where we're playing some good hockey and getting some lousy results," coach Adam Oates said. "Eleven shots (allowed) on the road should be good enough. But it's not, so we need to find a way to play just a little bit better."
Washington has taken 41 or more shots four times this season, including twice during the current stretch, and is 0-1-3 in those games.
Braden Holtby allowed every goal against Minnesota to fall to 0-2-1 in his last four starts with a 5.69 goals-against average and .802 save percentage.
"It's all about getting the confidence back, somehow, some way," Holtby told the team's official website. "If I'm full of confidence, I guess I make that fifth-goal save, that one that could really keep us in the game. That's the one I really don't like, the one I need to have. The other four, do what you want on them. Maybe I play them differently, who knows."
Holtby is 3-1-0 against Tampa Bay, though he has a 4.27 GAA in five career meetings.
The Capitals extended their winning streak against the Lightning with a 6-5 shootout victory in Washington on Dec. 10, though Holtby allowed three goals on eight shots before being replaced.
Alex Ovechkin scored four goals to overshadow Holtby's struggles, while Nicklas Backstrom had a goal and four assists. Ovechkin has seven goals and an assist in his last three against the Lightning and Backstrom has a four-game point streak against them.
The loss to Washington was one of Tampa Bay goaltender Ben Bishop's worst games of the season, though the Lightning (26-13-4) could be without their No. 1 man in the rematch. He suffered an upper-body injury at Edmonton on Sunday and remains day-to-day after missing Tuesday's 4-2 win at Winnipeg.
With Bishop out, the Lightning kept backup Anders Lindback's workload to a minimum, outshooting the Jets 33-14.
They got two third-period goals from Martin St. Louis on the day he learned his own general manager, Steve Yzerman, would leave him off Canada's Olympic roster.
"I'm happy we got the win," St. Louis said. "For Team Canada, you guys can imagine how I feel. Obviously, I'm extremely disappointed and I'll just leave it at that."
St. Louis has 13 points over a seven-game point streak against the Capitals.
Tampa Bay also got goals from Valtteri Filppula and Ondrej Palat as it closed out a four-game trip to Canada with three wins. Filppula has 14 points in 11 games, while Palat has a seven-game point streak.
The Capitals haven't had a winless streak of five games since enduring an eight-game stretch during the 2010-11 season.
---