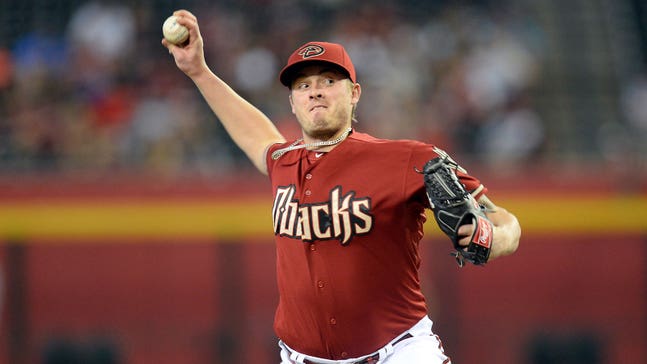 Cactus League Countdown: D-backs bullpen stocked with power arms
Published
Feb. 10, 2015 3:59 p.m. ET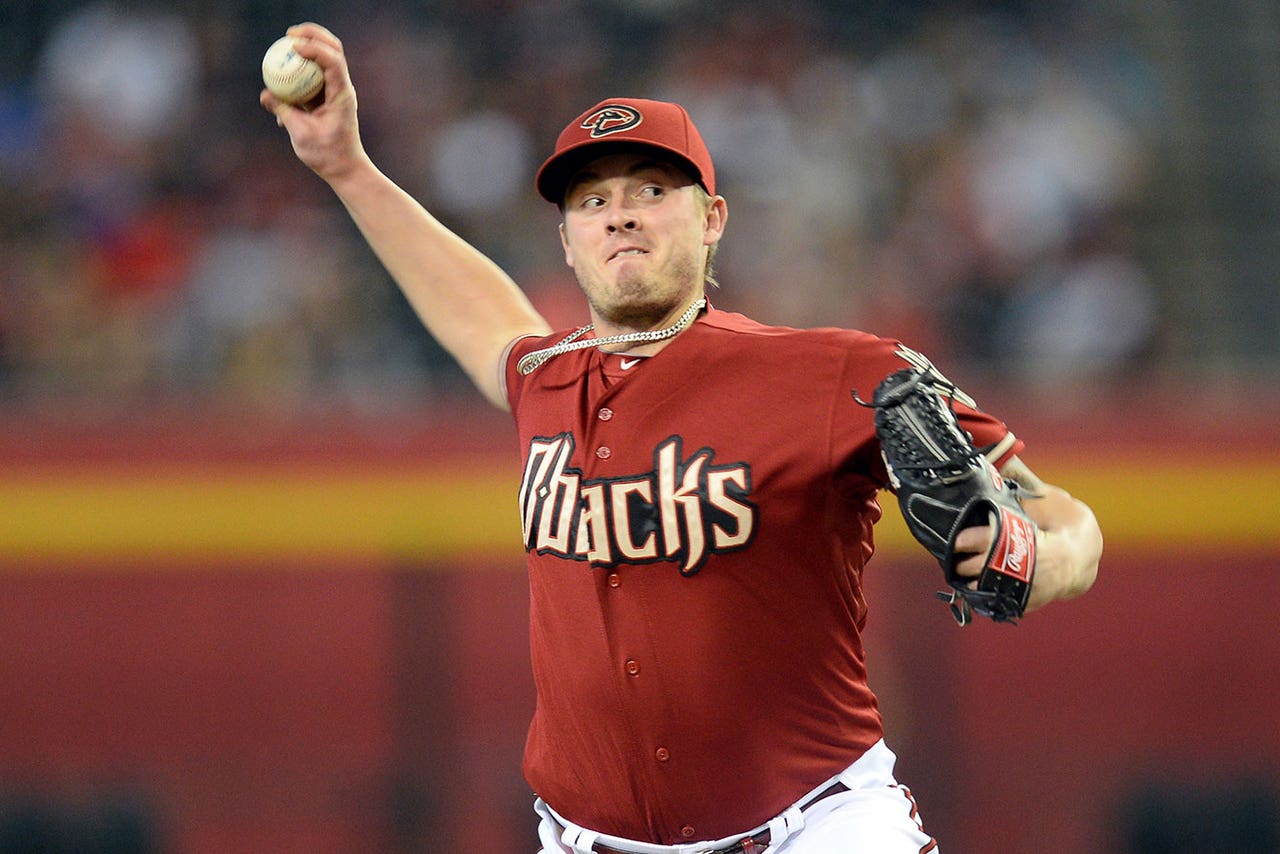 PHOENIX -- The Diamondbacks are so rich in bullpen arms that they entered the offseason considering trading from that area, although the proper package did not present itself.
Addison Reed is entrenched as the closer, and while he went through stretches when he was hurt by the home run in his first season with the D-backs last year, he was more efficient in the second half after a slight delivery tweak.
The D-backs are almost certain to open the season without their full complement of relievers while top setup men Brad Ziegler (knee) and David Hernandez (elbow) compete the final stages of recovery. 
At the same time, there are several power arms in the system who could step into any openings. 
As the Feb. 19 reporting date nears for pitchers and catchers at Salt River Fields, here's a look at the Diamondbacks bullpen.
RHP Addison Reed (1-7, 4.25 ERA, 32 saves); RHP Evan Marshall (4-4, 2.74 ERA); LHP Oliver Perez (3-4, 2.91 ERA).
RHP Matt Stites (0-0, 5.73 ERA); RHP Enrique Burgos (3-3, 2.47 ERA, 29 saves at High-A Visalia); RHP Randall Delgado (4-4, 4.87); RHP Jake Barrett (2-2, 3.09 ERA, 28 saves at Double-A Mobile/Triple-A Reno); RHP Daniel Hudson (0-1, 13.50 ERA).
LHP WIll Locante, LHP Dan Runzler, RHP Kevin Munson, RHP Tim Crabbe, RHP J.C. Ramirez, LHP Justin Marks.
RHP Brad Ziegler -- A mainstay in the bullpen since being acquired at the 2011 trade deadline, Ziegler underwent microfracture surgery on his left knee in September and missed the rest of the season. He is said to be healing rapidly, but his availability for the start of the regular season is uncertain.
RHP David Hernandez -- Hernandez, a principal setup man when healthy, will be not quite 11 months removed from Tommy John surgery when spring training opens. He has just begun to throw off a mound, and the D-backs are expected to err on the side of caution regarding his return. 
LHP Matt Reynolds -- Reynolds underwent Tommy John surgery in September 2013 and missed all of last season in rehab. Seventeen months later, he is expected to be near full strength when spring training starts. There is no reason to believe he will not be a valuable contributor this season.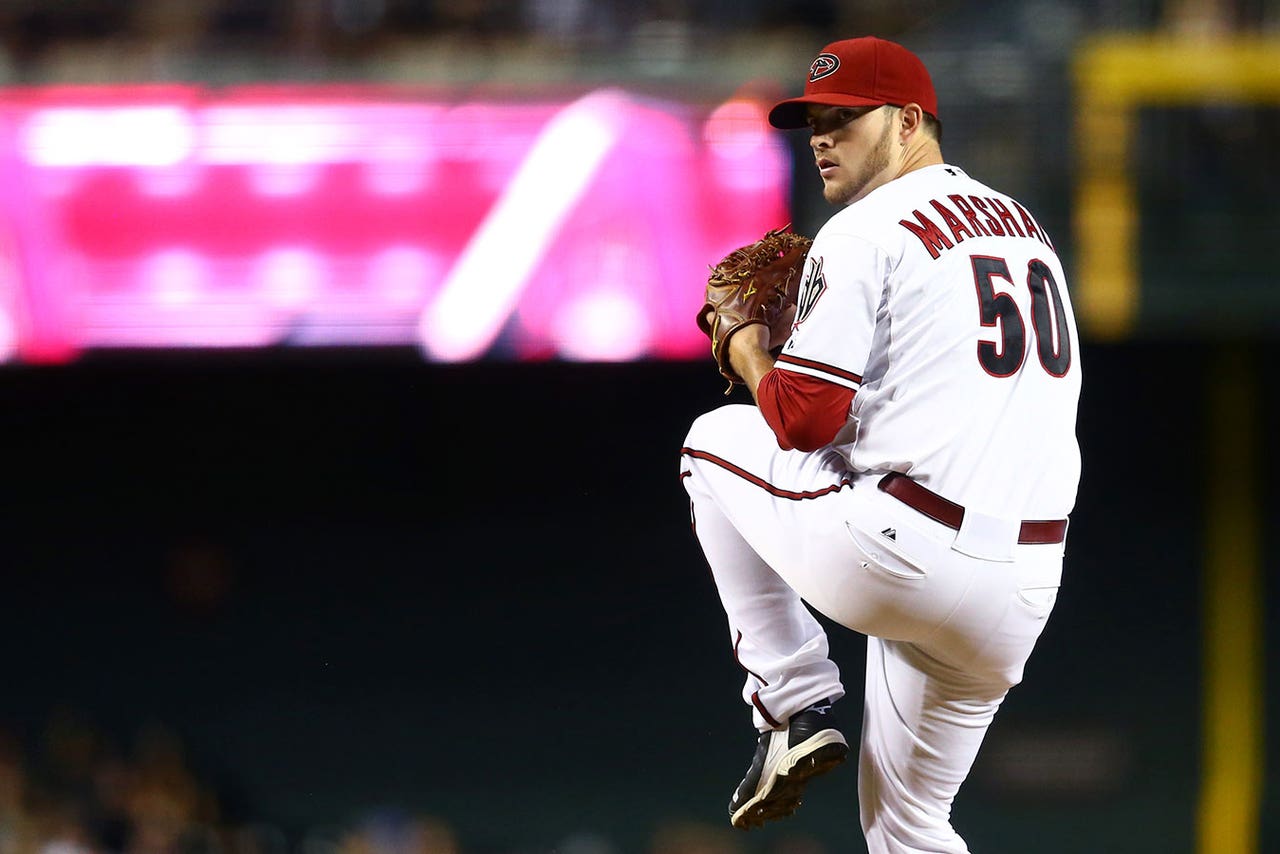 Evan Marshall was called up from Reno in May and fashioned a 1.80 ERA in his final 37 appearances.
-- Reed had 32 saves last season but also had six failed conversions and gave up 11 homers, second to Milwaukee's Francisco Rodriguez among NL relievers. His success is predicated on locating the fastball and getting his breaking pitch over.
-- The D-backs are looking for Marshall to build on an impressive debut. He throws a mid-90 mph fastball with sink, and after getting his feet wet after a May recall last year had a 1.80 ERA in his final  37 games. On days when Reed needs a break, Marshall appears more than capable of stepping in.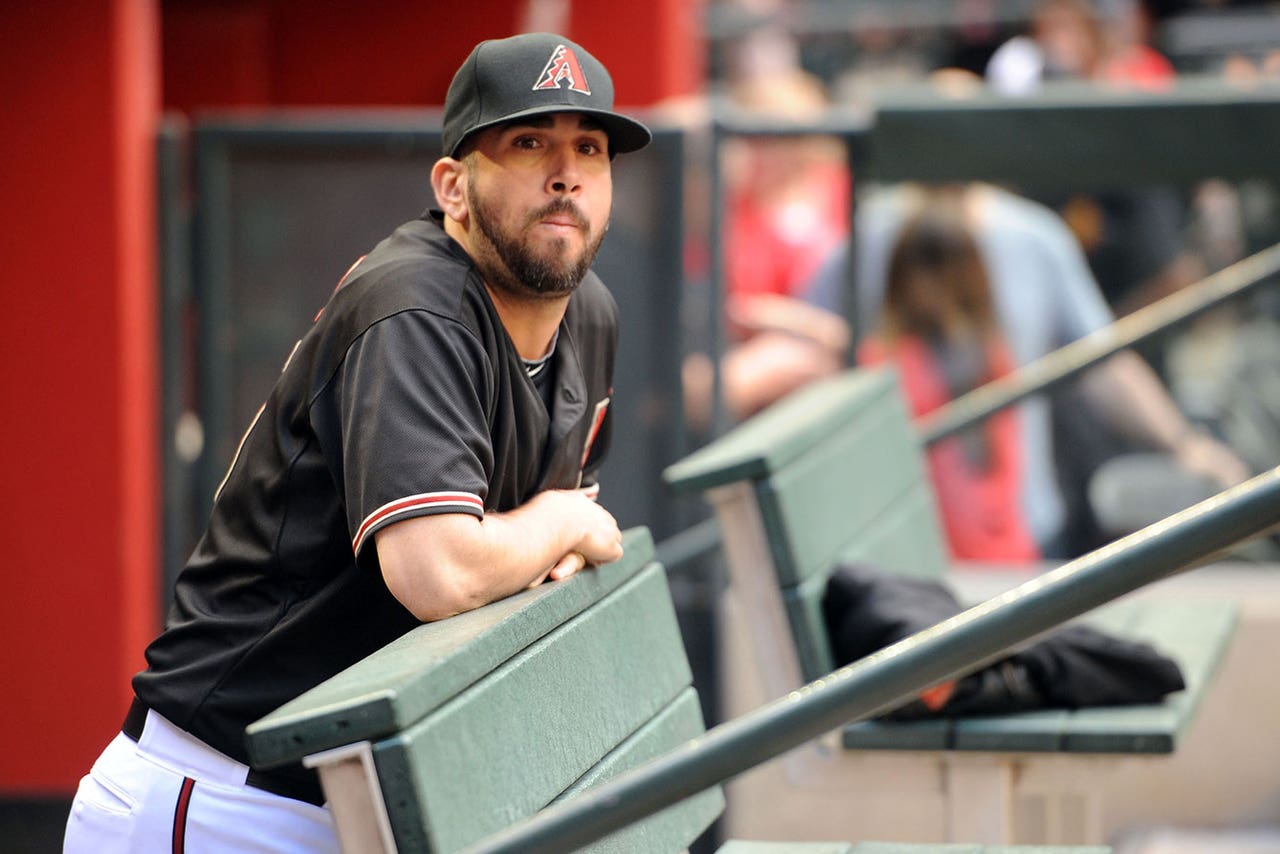 Left-hander Oliver Perez added to his value by holding right-handed hitters to a .184 average last season.
-- Perez is the top left-hander in the 'pen, but he's no situational specialist. Right-handers hit only .184 batting against his last year. He's coming off his best season since becoming strictly a reliever with career highs in appearances (67) and holds (15).
-- Delgado will get another crack at the rotation, but the lack of a third pitch has so far been problematic as a starter. His fastball gained 1-2 mph in the bullpen last season, and if he can maintain that and consistently throw his breaking balls for strikes, he'll carve out a role. It's just a matter of how important.
-- The D-backs have talked about using Hudson as a starter to best monitor his return from a second Tommy John surgery in July 2013. At the same time, John Smoltz, Kris Medlen and others have benefitted from pitching out of the bullpen after elbow surgeries.
-- Burgos, son of a former major leaguer by the same name, took a big step forward last season by harnessing his mid-to-high-90 mph fastball. He had 29 saves and a 13.7 strikeout rate per nine innings at High-A Visalia but will need to continue to refine his command in order to make the big jump to the big leagues.
-- Barrett, a former Desert Ridge High and ASU star, has double-digit saves at both Double-A Mobile and Triple-A Reno. His fastball sits in the mid- 90s. If his command improves, he could be ready for the final step up. 
Enrique Burgos has the kind of power arm that causes scouts to salivate. He has hit 100 mph more than a few times in his D-backs' career, but control was always the issue. He appeared to get over that last season, when he struck out 83 in 54 2-3 innings while posting a career-low walk ratio of 4.3 per nine innings. It is a big jump from Class A to the majors, but big arms make it easier.
Right-hander Kaleb Fleck had a 2.56 ERA, 17 saves and averaged 11.2 strikeouts per nine innings at Double-A Mobile last season, taking over as closer when Jake Barrett was promoted to Triple-A Reno. Fleck continued that run in the Arizona Fall League before being shut down the final week of the season. A college Tommy John surgery delayed the start of his professional career, and the D-backs will  not have to place him on the 40-man roster until after the 2015 season. ... Lefthander Will Locante, an 11th-round draft pick in 2011, had a breakout season at Midwest League (Low-A) in 2014, going 3-0 with a 1.53 ERA while giving up only 31 hits (and one home run) in 53 innings. He was promoted to High-A Visalia for the playoffs and was added to the 40-man roster this winter. ... Right-hander Jimmie Sherfy, a 10th-round 2013 draft choice out of the University of Oregon, is another power arm. He hit 102 mph last season but had more success when he began to pitch more to contact.
Follow Jack Magruder on Twitter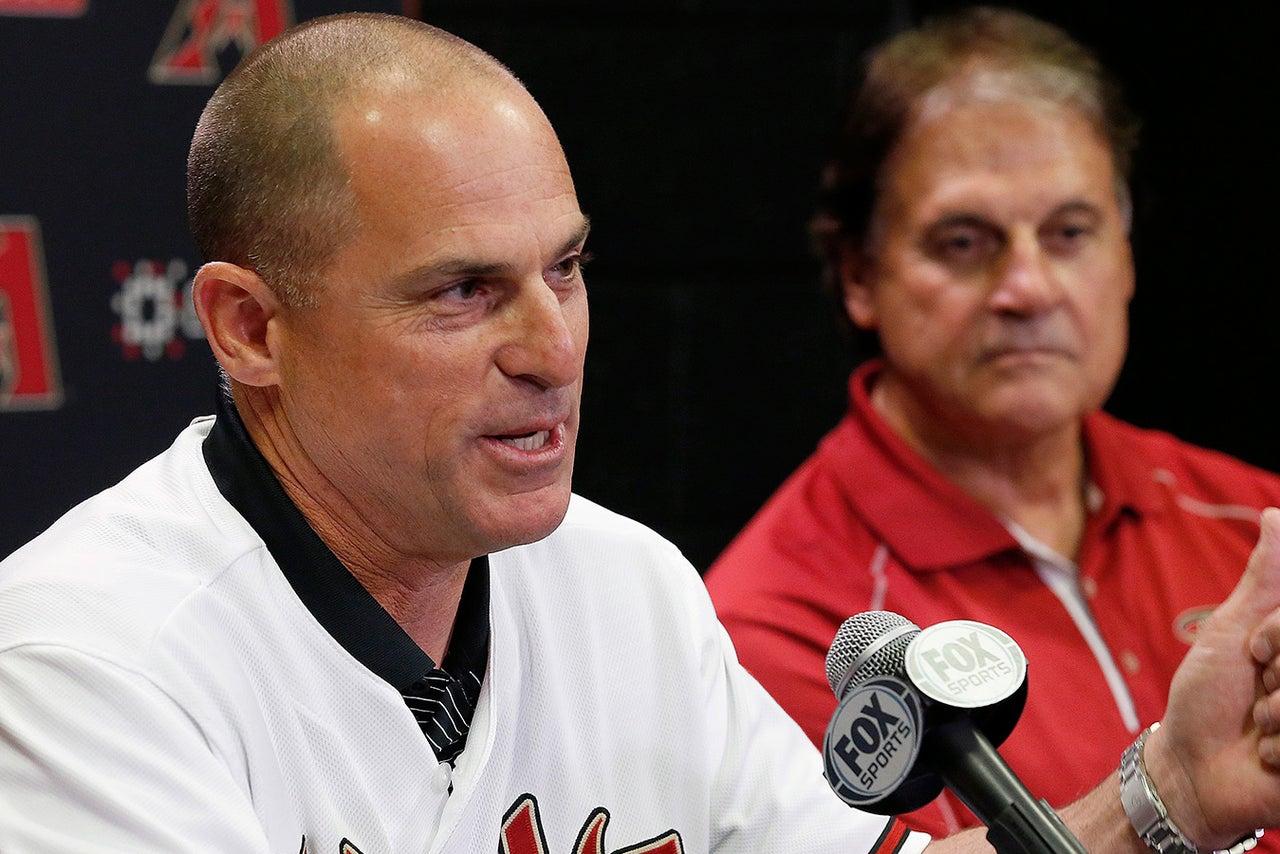 >> D-BACKS NEW VISION: With a new front office and a new manager, the Diamondbacks are making a fresh start in 2015.

---