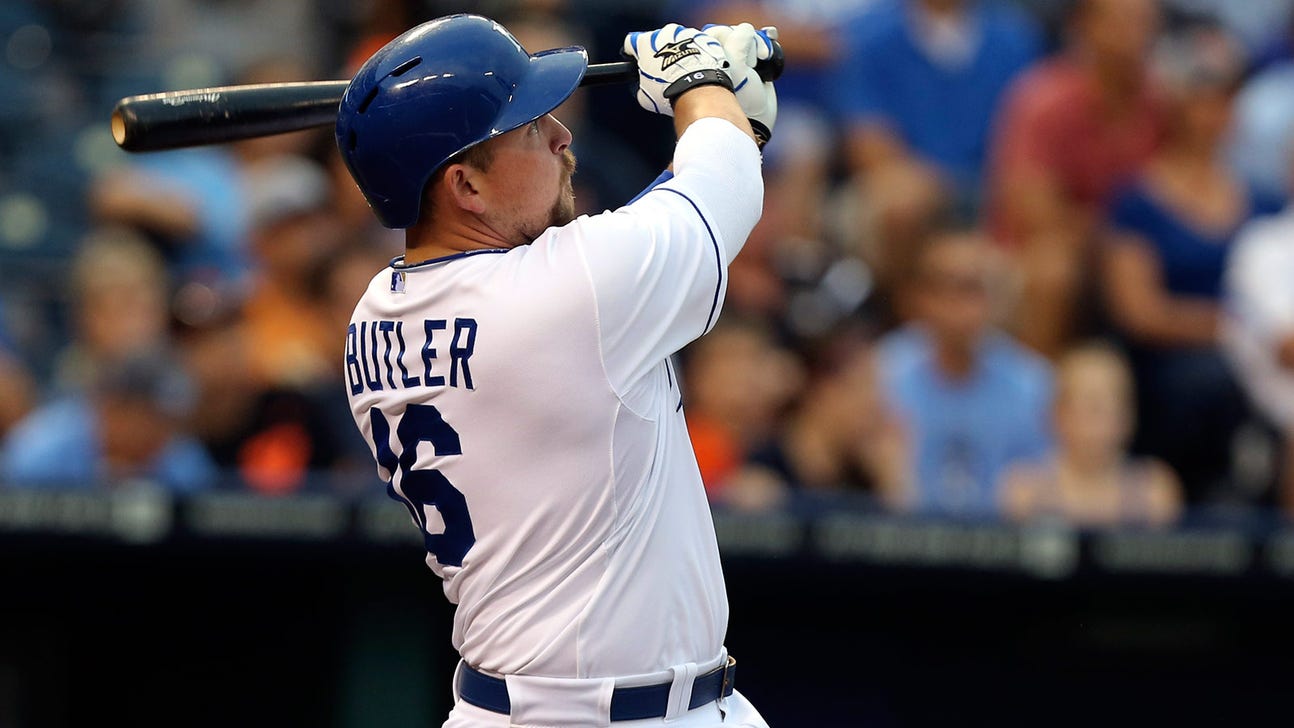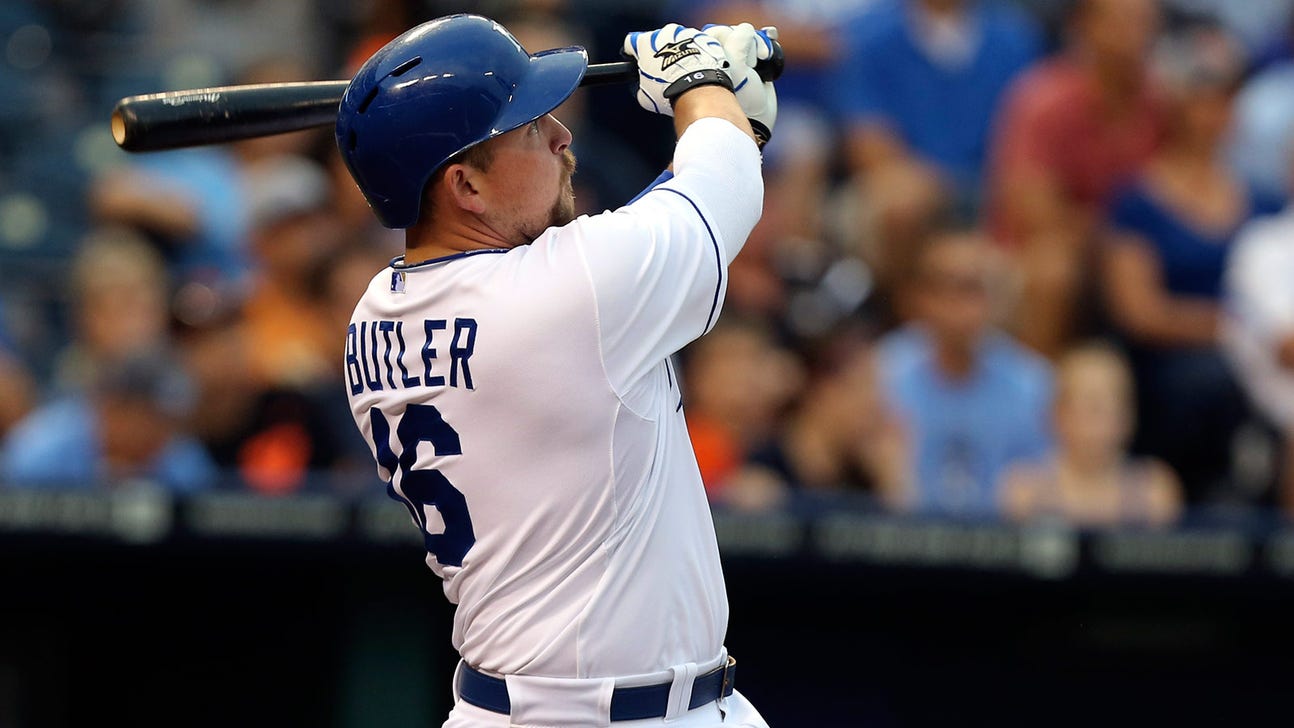 Butler goes deep, Royals win 4-2 over Giants
Published
Aug. 8, 2014 11:17 p.m. ET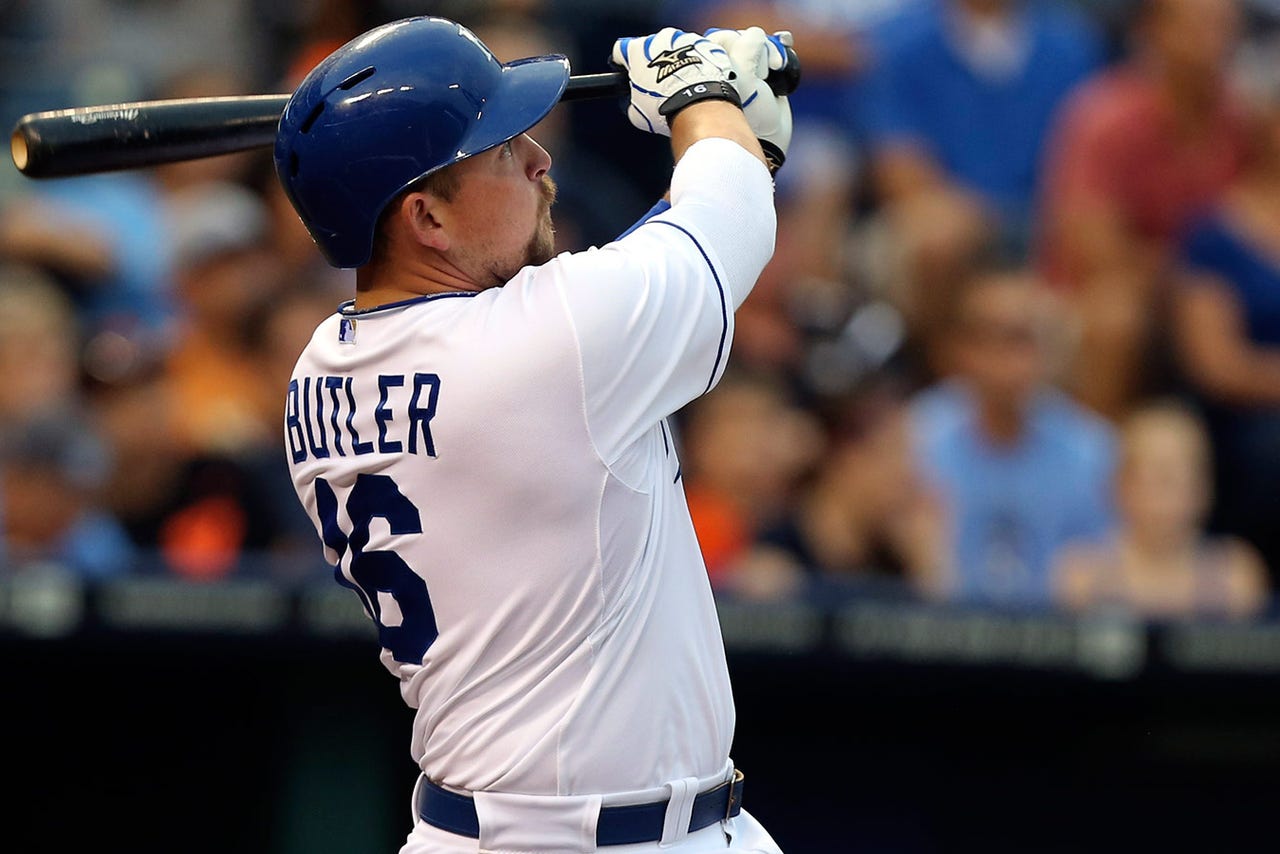 KANSAS CITY, Mo. -- Billy Butler is hot at the plate and Kansas City Royals are even hotter.
Butler homered and drove in three runs and right fielder Nori Aoki threw out two runners in the same inning as the Royals beat the San Francisco Giants 4-2 Friday night for their fifth straight victory.
The Royals, who have not been in the playoffs since winning the 1985 World Series, hold a half game lead for the second AL wild card. They have won 13 of 16.
Butler, who is hitting .423 in the past seven games, homered with two out in the first off Madison Bumgarner (13-9). In the past 13 games, Butler has four home runs and 11 RBIs.
"Those are feeling really good," Butler said. "Bumgarner is one of the best pitchers in the National League and in baseball in general. I just caught one out front. He battled all night, throwing a complete game. We capitalized on a few mistakes and got some runs across."
Said Bumgarner of Butler's homer, "It just caught a bit too much of the middle of the plate. He's a good hitter."
Butler singled home the go-ahead run in the two-run sixth, which was aided by throwing errors on Giants infielders Michael Morse and Matt Duffy. Alex Gordon had an RBI single.
"Morse had more time than he thought," Giants manager Bruce Bochy said. "You'd just like to get one out there. Duffy knew he came of the bag and was trying to get the out (at first)."
The Giants scored twice in the third on Joaquin Arias' double and Matt Duffy's single. Aoki prevented a bigger inning, throwing out Hunter Pence at third and Arias at home.
"You might get two in a game, but never two in an inning," Aoki said through a translator.
The Giants out hit the Royals 12-7, but self-destructed with three errors and base running blunders.
Bumgarner went the distance, allowing four runs on seven hits, while walking none and striking out five. His road scoreless streak was snapped at 17 innings.
Jason Frasor (3-1), the second of five Royals pitchers, threw a spotless sixth, striking out two. Greg Holland pitched a flawless ninth for his American League-leading 33rd save in 35 opportunities. It was Holland's 100th career save.
TRAINING ROOM
Giants: First baseman Brandon Belt was placed on the concussion list for the second time within a month. Belt missed 12 games after a July 19 concussion before being activated Aug. 2, but left the game Wednesday with a headache.
Royals: Left-hander Jason Vargas made his second start after a July 9 appendectomy, giving up nine hits and two runs in five innings.
ON DECK
Giants: Tim Hudson will be making his 11th career start against the Royals, but his first since 2004 when he was with Oakland.
Royals: James Shields, who has a 1.99 ERA in his past six starts, has a 26-12 career record with a 3.15 ERA in August.
ASSISTS TO AOKI
Aoki became the third Royals outfielder and the first since Royals Hall of Famer Amos Otis on April 25, 1970 to log two assists in an inning. The first was Bob Oliver on Sept. 16, 1969. Aoki said he was not familiar with Otis, a five-time All-Star. "I wasn't even born in 1970," Aoki said.
BULLPEN ACES
Wade Davis extended his scoreless streak to 15 2/3 innings, although he gave up two hits in the eighth. Kelvin Herrera worked a scoreless seventh and has allowed one run in 20 2/3 innings since June 7.
---