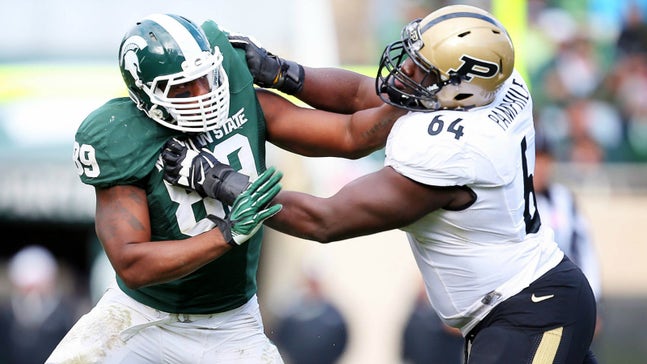 Bucs use entire draft to bolster sagging offense
Published
May. 10, 2014 3:48 p.m. EDT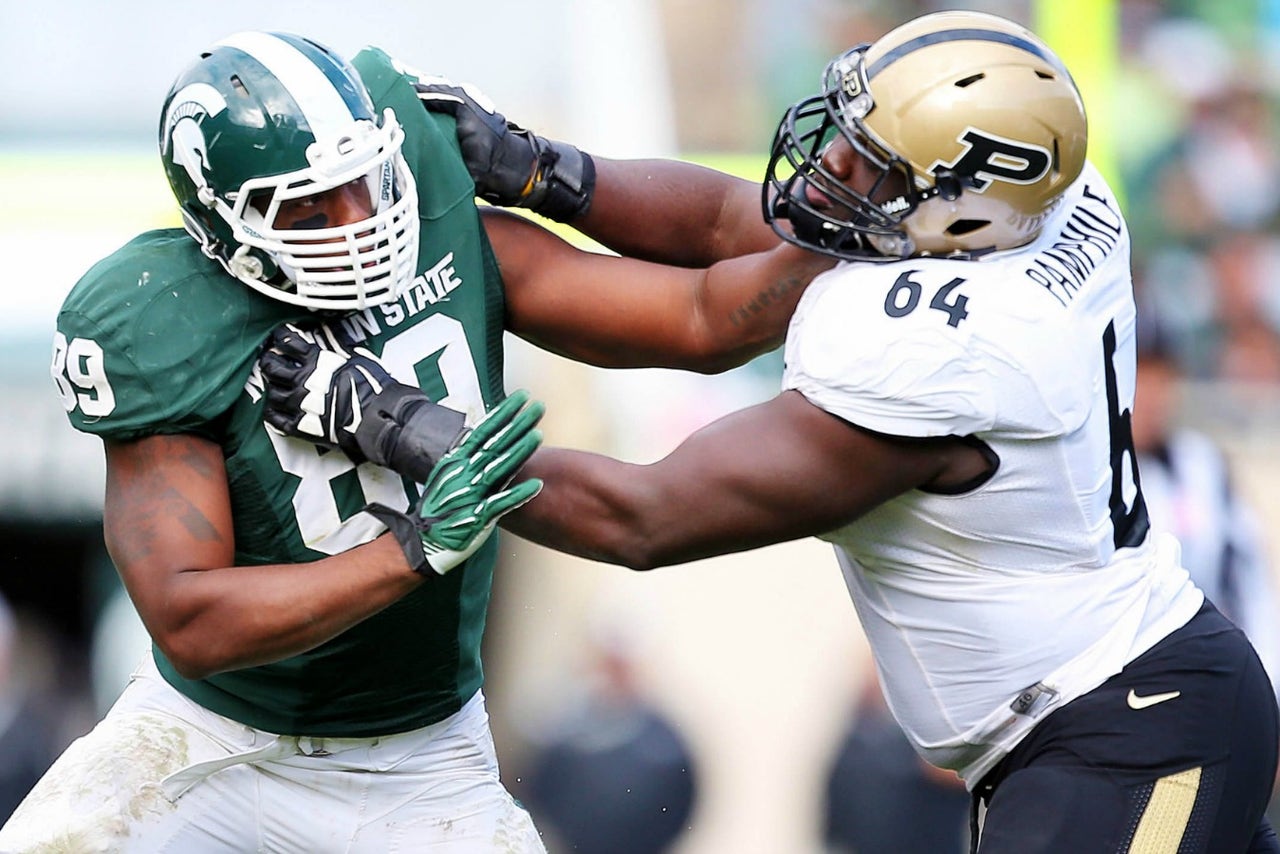 TAMPA, Fla. (AP) -- The Tampa Bay Buccaneers defied the odds by using their entire draft to upgrade a struggling offense, and the smile on Lovie Smith's face suggested he couldn't be happier about it.
A one-time defensive coordinator who had a long successful run as coach of the Chicago Bears because of his ability to put players in a position to stop opponents is confident his bid to turn around a team that hasn't made the playoffs since 2007 is headed in the right direction after selecting six players with the potential to help the Bucs get into the end zone more often.
"You can't assume people are a certain way. I do believe in offensive football. You can't win by just playing defense," Smith said. "I've been saying that. I think now the actions are speaking a little bit louder than the words."
The Bucs spent the first two days of the draft surrounding Josh McCown with playmakers. The final day was about improving protection for their new starting quarterback.
Smith continued the overhaul of an offense that ranked 30th in scoring and last in passing and total yardage a year ago, selecting Tennessee State Kadeem Edwards early in the fifth round and pulling off a trade to enable the Bucs to add Purdue tackle Kevin Pamphile later in the round.
Sixth-round pick, Wyoming receiver Robert Herron, was the final selection for Tampa Bay, which used its entire draft on offensive players for the first time in franchise history.
Tampa Bay drafted receiver Mike Evans, tight end Austin Seferian-Jenkins and running back Charles Sims in the first three rounds.
"It wasn't the plan," first-year general manager Jason Licht said. "It just fell that way."
Offensive line became a priority this offseason following the release of guard Davin Joseph and tackle Donald Penn, one-time Pro Bowl picks who became expendable when their performance declined during last year's 4-12 finish.
The Bucs didn't have a turn in the fourth round because of the 2013 deal that brought Darrelle Revis to town for one season. Saturday's maneuvering in the fifth round left them with only one more pick, the sixth-rounder used to take the speedy Herron, who will compete for a spot to play slot receiver and return punts.
"Today was just another piece of the puzzle," Licht said, adding there's still work to be done in free agency, including the recruiting of undrafted prospects. "We're still plugging away at it."
The 6-foot-4, 313-pound Edwards was the third pick of the fifth round, No. 143 overall. The Bucs traded a seventh-round pick this year and one of the two fifth-rounder they scheduled to have in 2015 to move up and select the 6-5, 315-pound Pamphile, who began his college career as a defensive lineman before shifting to offensive tackle during his red-shirt sophomore season.
The linemen grew up in Florida -- Edwards in nearby Sanford, and Pamphile in Miami -- and both are excited about having an opportunity to play closer to home.
"It feels amazing," Pamphile said. "It was kind of tough for my family to come see me all the way up at Purdue."
Edwards said he doesn't anticipate having a problem with the transition of playing at Football Championship Division school to the NFL. He was invited to play in the Senior Bowl and feels he'll benefit from the experience of practicing with and playing against upper-tier competition.
"It helped me out a lot because it showed me a pro-style tempo of practice, and it's good competition," Edwards said. "I had to really get in my playbook. ... I always studied a lot, but I really had to get in my playbook and execute my assignments."
The Bucs signed two new starters for the offensive line in free agency -- tackle Anthony Collins and center Evan Dietrich-Smith. The team is also counting on veteran guard Carl Nicks returning to the lineup and playing well after missing most of the past two seasons because of injuries and a MRSA infection.
Draft picks will fly to Tampa on Sunday; participate in meetings, get physicals and meet veterans participating in the offseason program on Monday, and be on the practice field Tuesday. A three-day rookie minicamp convenes next weekend.
---