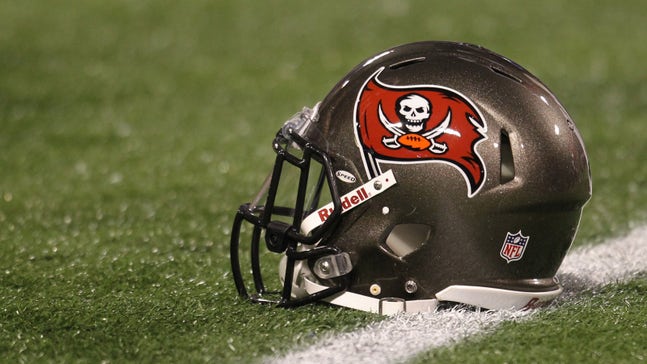 Bucs agree to terms with 11 college free agents
Updated
Mar. 4, 2020 1:26 p.m. ET

Two days after the end of the NFL draft, the Tampa Bay Buccaneers agreed to terms with 11 college free agents Monday. The team also released tight end Steve Maneri, in addition to waiving cornerback Bobby Felder and tight end Josh Baker.
The lone player with Florida ties in the Bucs' college free-agent crop is former Florida wide receiver Solomon Patton, who had a career-high 44 catches for 556 yards and six touchdowns last season. He had a combined eight catches for 79 yards in his previous three seasons with the Gators.
Meanwhile, Maneri was signed in February and Baker in April. Felder was claimed off waivers last October after serving a short stint with the Minnesota Vikings following his entrance into the league as an undrafted free agent in 2012. He has played in no regular-season games.
The complete list of college free agents is as follows:
-- Josh Allen, center, 6-foot-3, 315 pounds  (Louisiana-Monroe)
-- Nate Askew, linebacker, 6-4, 235 pounds (Texas A&M)
-- Aaron Burks, wide receiver, 6-3, 205 pounds (Boise State)
-- Euclid Cummings, defensive tackle, 6-4, 275 pounds (Georgia Tech)
-- Keith Lewis, cornerback, 6-1, 190 pounds (Virginia-Lynchburg)
-- Andrew Miller, guard, 6-4, 296 pounds (Virginia Tech)
-- Matt Patchan, tackle, 6-7, 300 pounds (Boston College)
-- Solomon Patton, wide receiver, 5-9, 169 pounds (Florida)
-- Brett Smith, quarterback, 6-3, 206 pounds (Wyoming)
-- Chaz Sutton, defensive end, 6-5, 263 pounds (South Carolina)
-- Mycal Swaim, safety, 6-4, 215 pounds (Eastern Michigan)
You can follow Andrew Astleford on Twitter @aastleford or email him at aastleford@gmail.com.
---