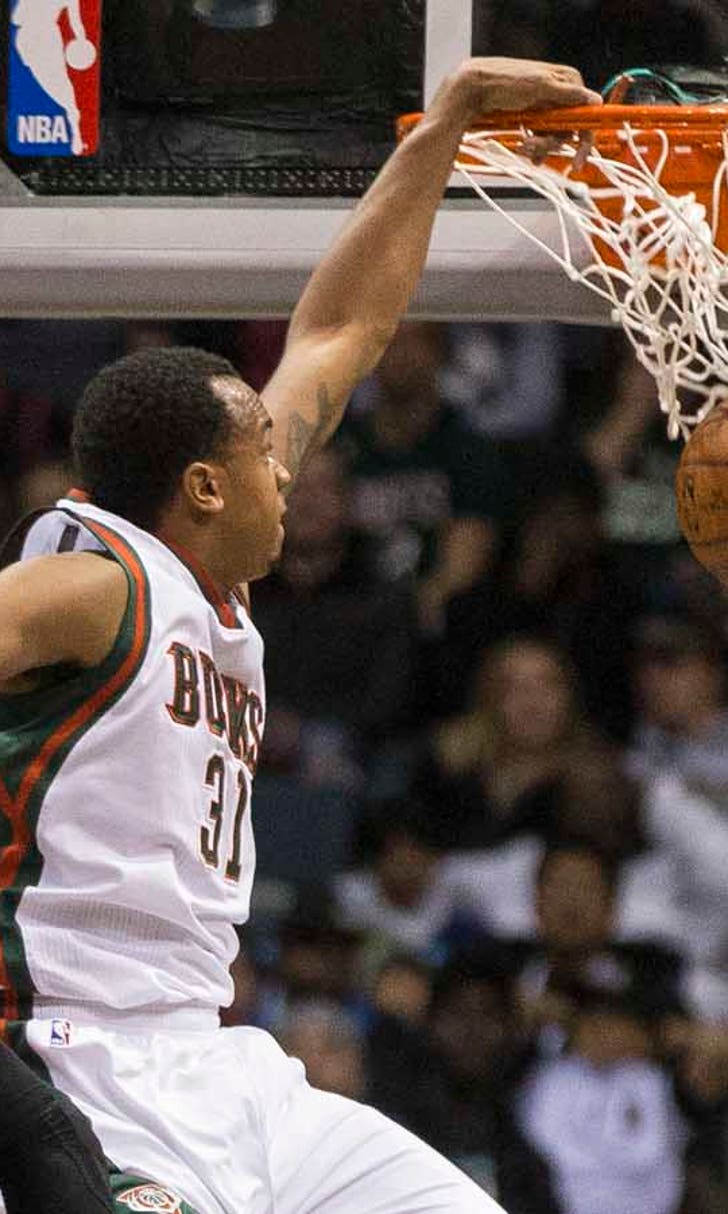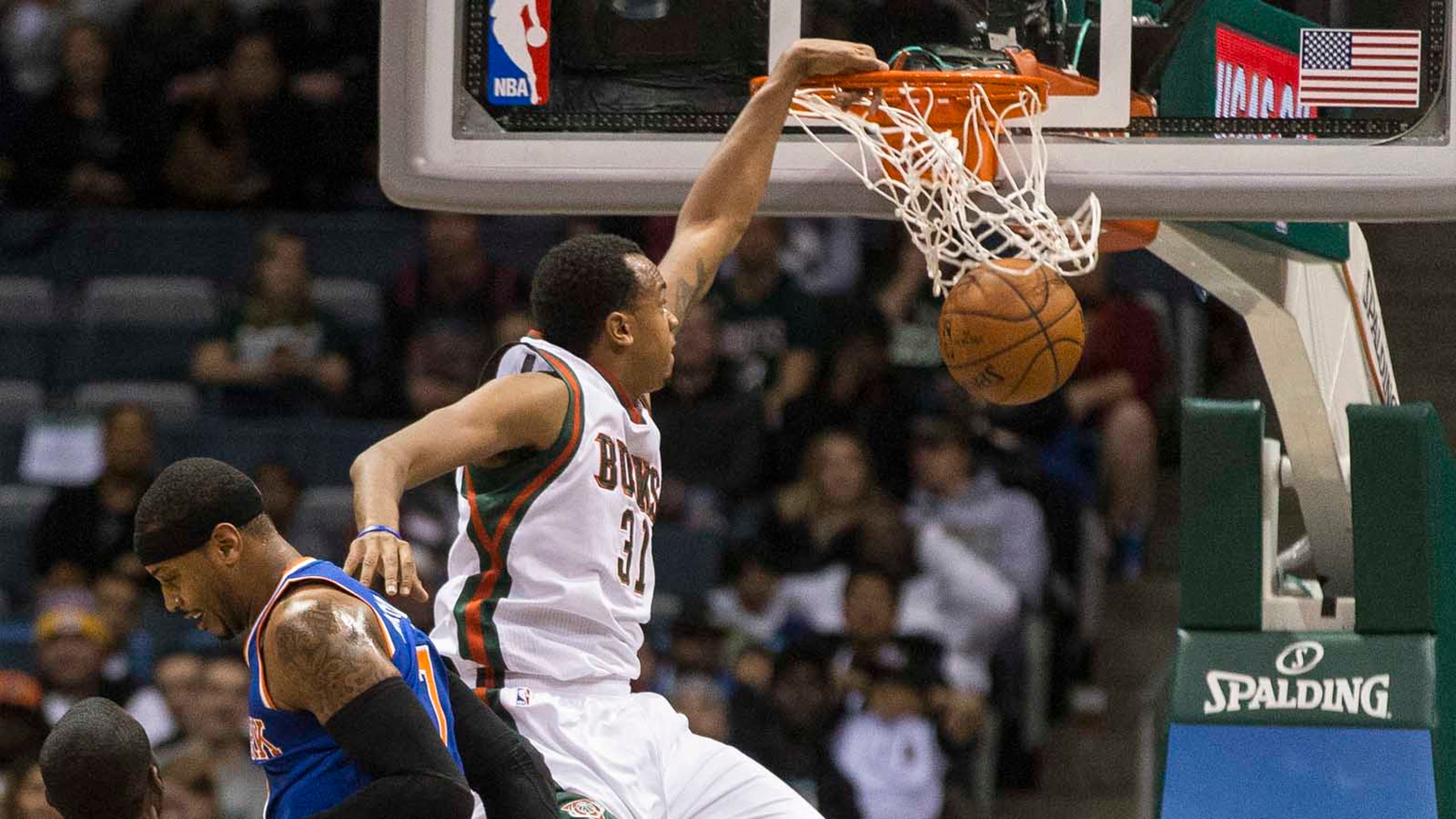 Bucks vs. Raptors preview
BY foxsports • February 2, 2015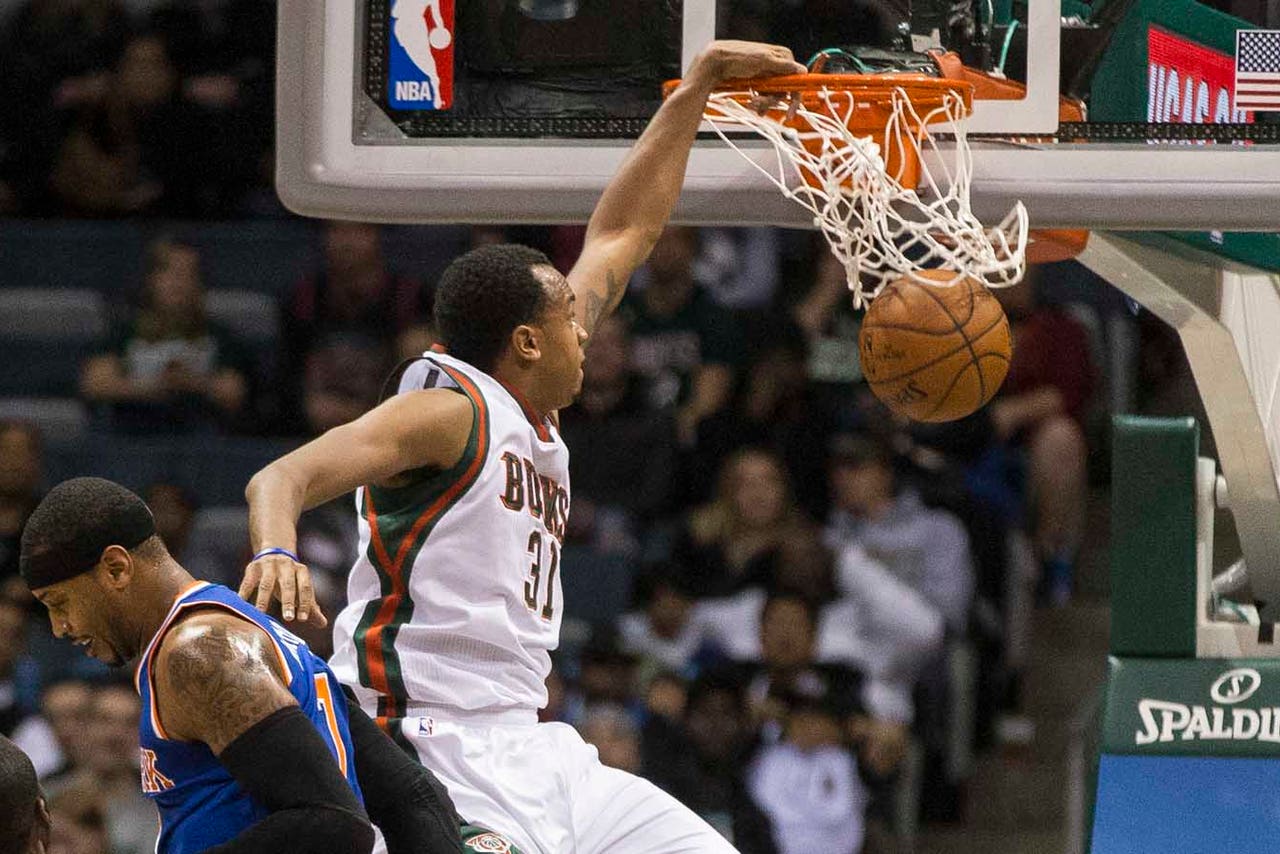 After facing their fair share of doubters following a poor midseason stretch, the Toronto Raptors have silenced those critics with another winning streak.
Returning home to kick off a lengthy stay, the Raptors can clinch their season-best seventh consecutive win Monday night when they face the upstart Milwaukee Bucks.
Toronto (33-15) suffered eight losses in 11 games from Dec. 30-Jan. 21 following a stellar start to the season, but the Raptors have bounced back and extended their win streak to six with a 120-116 overtime win at Washington on Saturday.
"Confidence. No matter what, we still feel that we're going to win the game," DeMar DeRozan told Toronto's official website. "Somebody makes a big shot, we're still not going to be down. We've got the utmost confidence we're going to win every single game until that clock runs out."
While Toronto has won six in a row two previous times this season -- Nov. 14-26 and Dec. 12-21 -- it hasn't had a streak of at least seven since winning a franchise-record nine consecutive games from March 22-April 09, 2002.
DeRozan has led the way during the current surge, averaging 18.3 points, and he has scored at least 24 three times on the streak.
Kyle Lowry, who carried the Raptors with seven of their 11 points in overtime against the Wizards, has also been a major contributor with 19.3 points and 7.4 assists while earning his first All-Star selection.
Toronto ranks near the top of the NBA in scoring with 106.8 points per game, but will face a stiff challenge when it opens a five-game homestand against Milwaukee (25-22). The Bucks have one of the NBA's top defenses, holding opponents to an average of 97.0 points.
The Bucks are also allowing opponents to shoot just 43.5 percent this season, a figure that bodes well against Toronto, which is 8-10 when shooting 44 percent or worse.
Milwaukee's most noticeable defensive performer of late has been John Henson. With Ersan Ilyasova (groin) and Zaza Pachulia (calf) both out due to injury, Henson has averaged 13.0 points, 9.5 rebounds and 3.0 blocks over the last two games.
Both Ilyasova and Pachulia are questionable for Monday.
Henson had 14 points, eight boards and four blocks to help the Bucks beat Portland 95-88 on Saturday for their season high-tying third consecutive win. Leading scorer Brandon Knight had only 11 points, but six players were in double figures for Milwaukee.
"That's how we have to play to win," said Henson. "Coach Kidd always says we have no one guy who can carry the load, so it has to be a team-effort."
Recent history is not on their side, however. Toronto has won the last six meetings, including two this season. The Raptors won 92-89 at Milwaukee on Jan. 19 before matching a franchise record for margin of victory in a 124-82 home victory Nov. 21.
Toronto and Milwaukee stand as the league's top two shooting teams over their last five games. Since Jan. 24, the Raptors own an NBA-best 50.5 field-goal percentage, just slightly better than the Bucks' 49.9.
---