Bucks top Sixers, 93-81
Published
Oct. 31, 2014 11:54 p.m. ET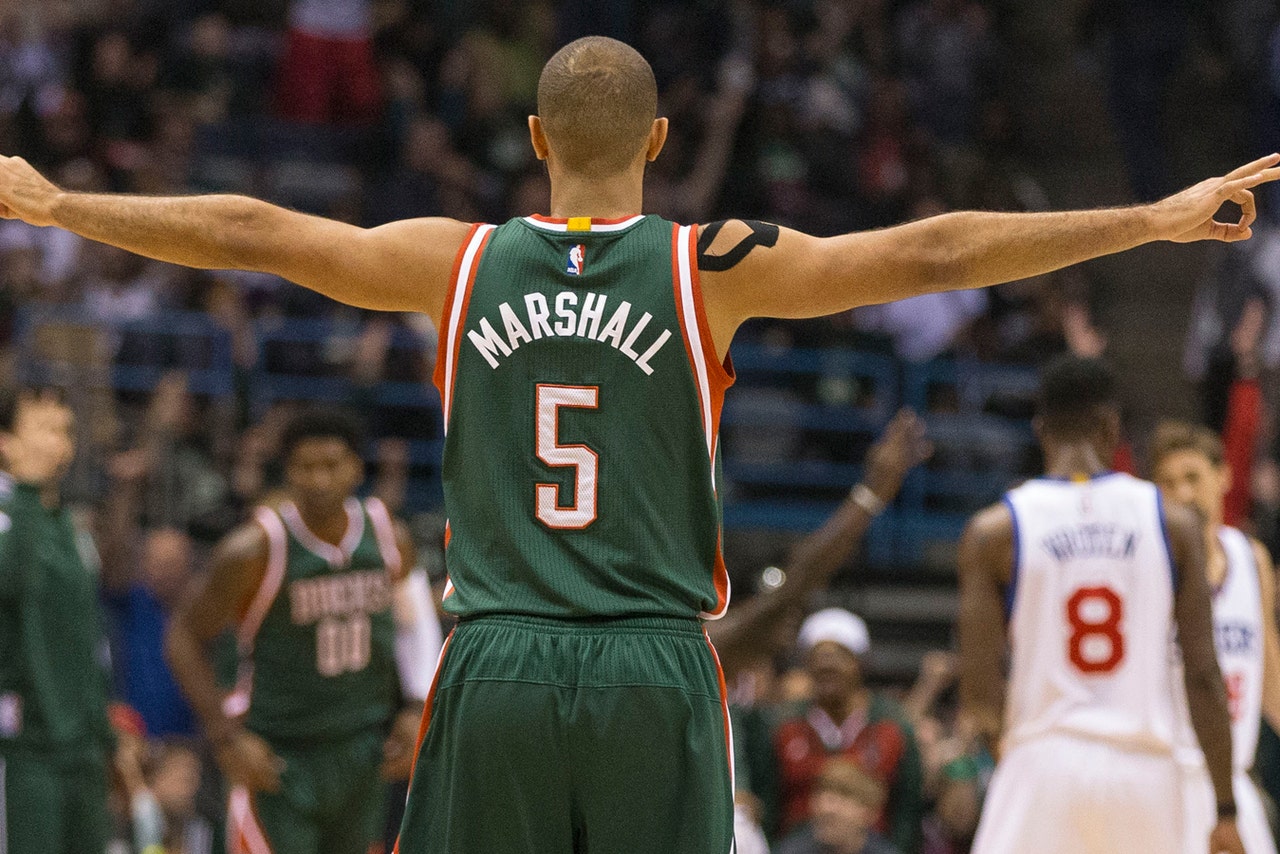 MILWAUKEE -- The sellout crowd gave star rookie Jabari Parker the biggest pregame cheers. Veteran guard O.J. Mayo ended up having the biggest night.
Under new ownership, the new-look Milwaukee Bucks got off to a good start in coach Jason Kidd's sideline debut at the Bradley Center.
Mayo scored 10 of his game-high 25 points in the fourth quarter, and the Bucks pulled away with an 11-0 run over the final 8:21 in a 93-81 win Friday night over the Philadelphia 76ers in their home opener.
"Being a young team and playing through it and finding a way to grind a win out -- that's what good teams have to do in this league, so we're going in the right direction," Kidd said.
Parker finished with 11 points and 10 rebounds. Fellow 19-year-old forward Giannis Antetokounmpo, the team's other teen cornerstone, had eight points and six boards.
But it was the 26-year-old Mayo -- a grizzled veteran by Bucks standards -- who got the offense going down the stretch.
Mayo's 3 with 5:10 left put Milwaukee up 88-81. The veteran guard sparked a 7-0 run to start the fourth quarter with another 3.
After a subpar 2013-14 season, when Mayo was sidelined in part by a viral infection, the 6-foot-5 guard is averaging 21 points a game this young season.
"It's trusting one another out there and doing everything with energy and effort," Mayo said. "Energy and effort will help us out a lot."
Rookie Nerlens Noel had 14 points and 10 boards for Philadelphia.
Hollis Thompson's 3 with 8:21 left got Philadelphia to within 82-81, a five-point swing for the Sixers after the Bucks' Jared Bayless blew a wide-open layup on the other end.
It turned out to be Philadelphia's last bucket. The 76ers missed their last 14 shots.
Coach Brett Brown said his team is looking for a go-to player late in games.
"Some of that is just evolving to try to find some specific things. I think we can put Nerlens (Noel) in some better spots. I think after that it's got to be done by a collective effort," Brown said.
The Sixers were also outrebounded 55-42. Larry Sanders grabbed 15 boards for Milwaukee.
---