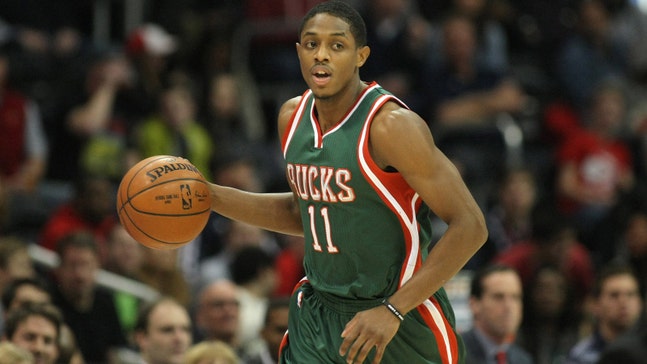 Bucks' Knight to compete in skills challenge during All-Star weekend
Published
Feb. 5, 2015 8:15 p.m. ET

Brandon Knight wasn't named to the Eastern Conference All-Star team this season, but it turns out he'll be part of the NBA's showcase weekend anyways.
Knight will participate in the 2015 Taco Bell Skills Challenge as part of All-Star Saturday Night, becoming the third Bucks player in franchise history to compete in the contest. The fourth-year point guard joins teammate Giannis Antetokounmpo as the only Bucks representatives in New York City, with Antetokounmpo set to compete in the BBVA Rising Stars Challenge and the Sprite Slam Dunk contest.
In the first round of the event, Knight will face Utah Jazz point guard and defending champion Trey Burke. The other participants in the eight-player field are Eastern Conference All-Stars John Wall, Kyle Lowry, Jeff Teague and Jimmy Butler, as well as Isaiah Thomas and Michael Carter-Williams. This is the first year the tournament will be a head-to-head, bracket-style format.
The three-round obstacle-course competition tests players' dribbling, passing, agility and shooting skills, with the faster finisher of each round's two competitors advancing.
Knight is averaging career-high averages in points (17.9), rebounds (4.2), assists (5.3) and steals (1.6), as well as 3-point percentage (.410) and free throw percentage (.896).
Last year, Antetokounmpo participated in the skills challenge, and former Milwaukee point guard Brandon Jennings competed in 2010. Bucks head coach Jason Kidd won the inaugural skills challenge in 2003 while a point guard for the New Jersey Nets.
Follow James Carlton on Twitter
---