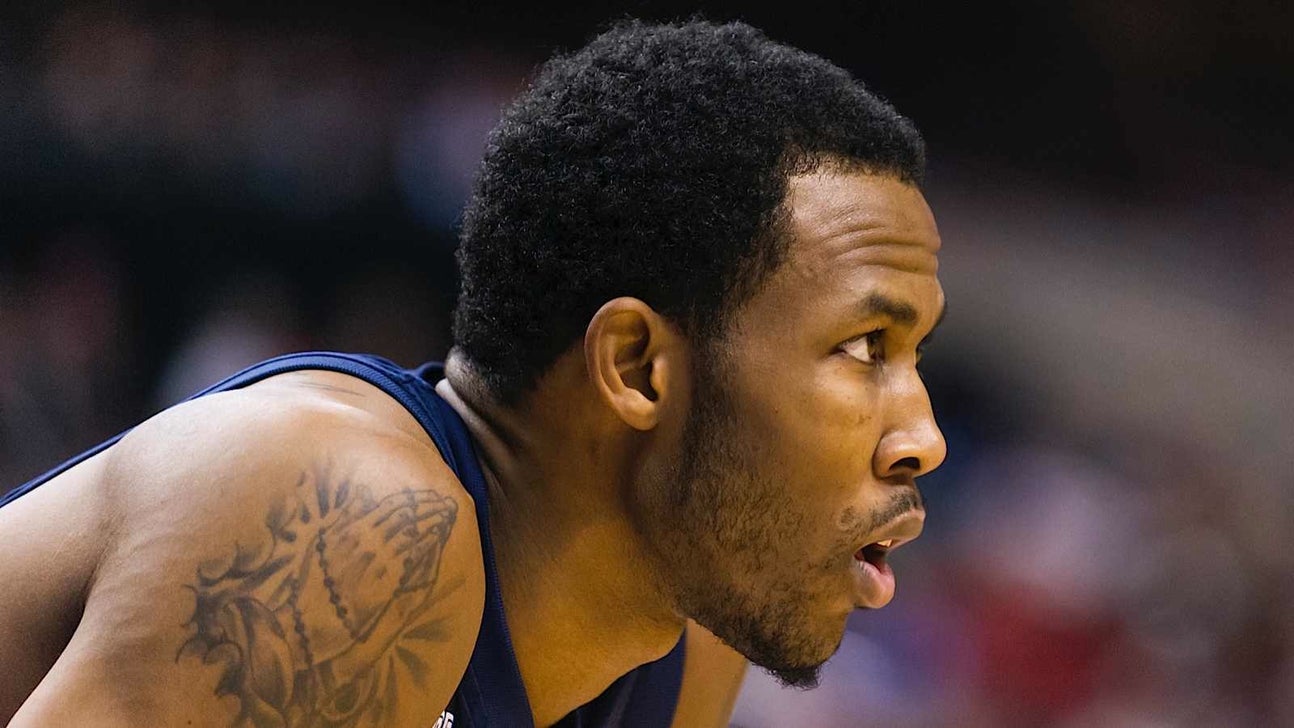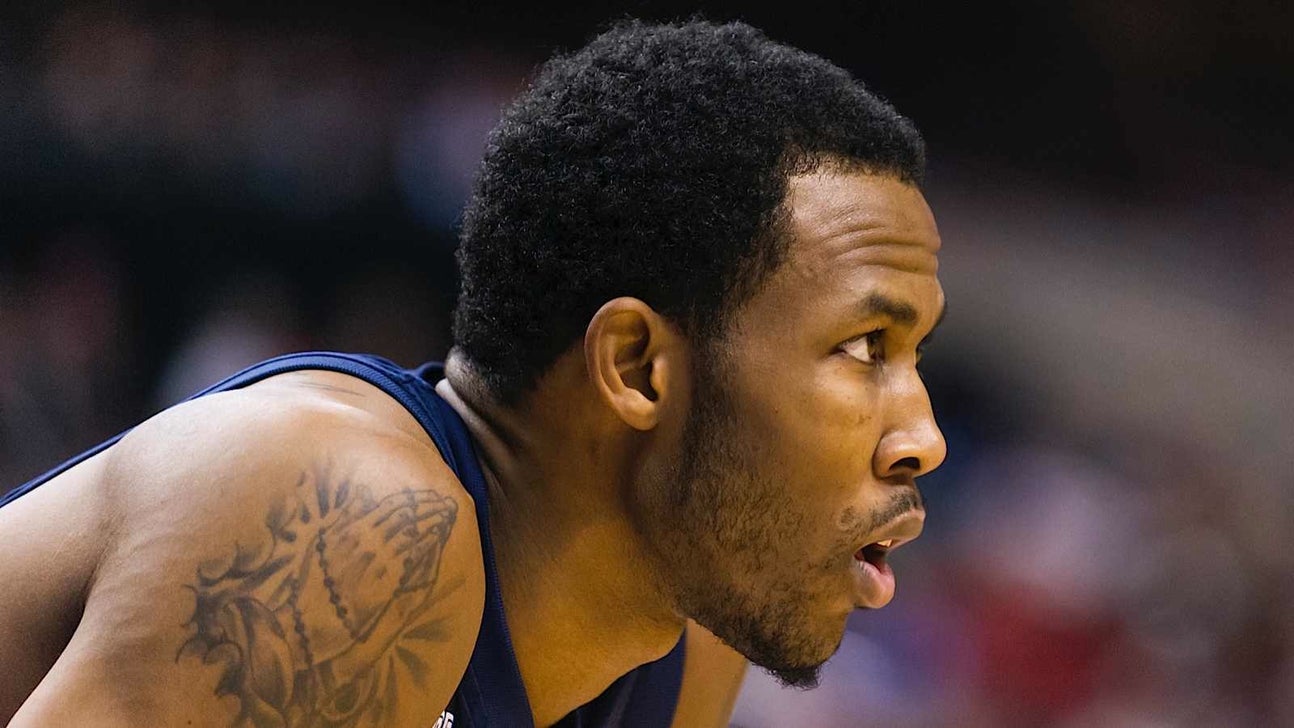 Bucks bring aboard '3-and-D' specialist Johnson
Published
Mar. 6, 2015 6:15 p.m. ET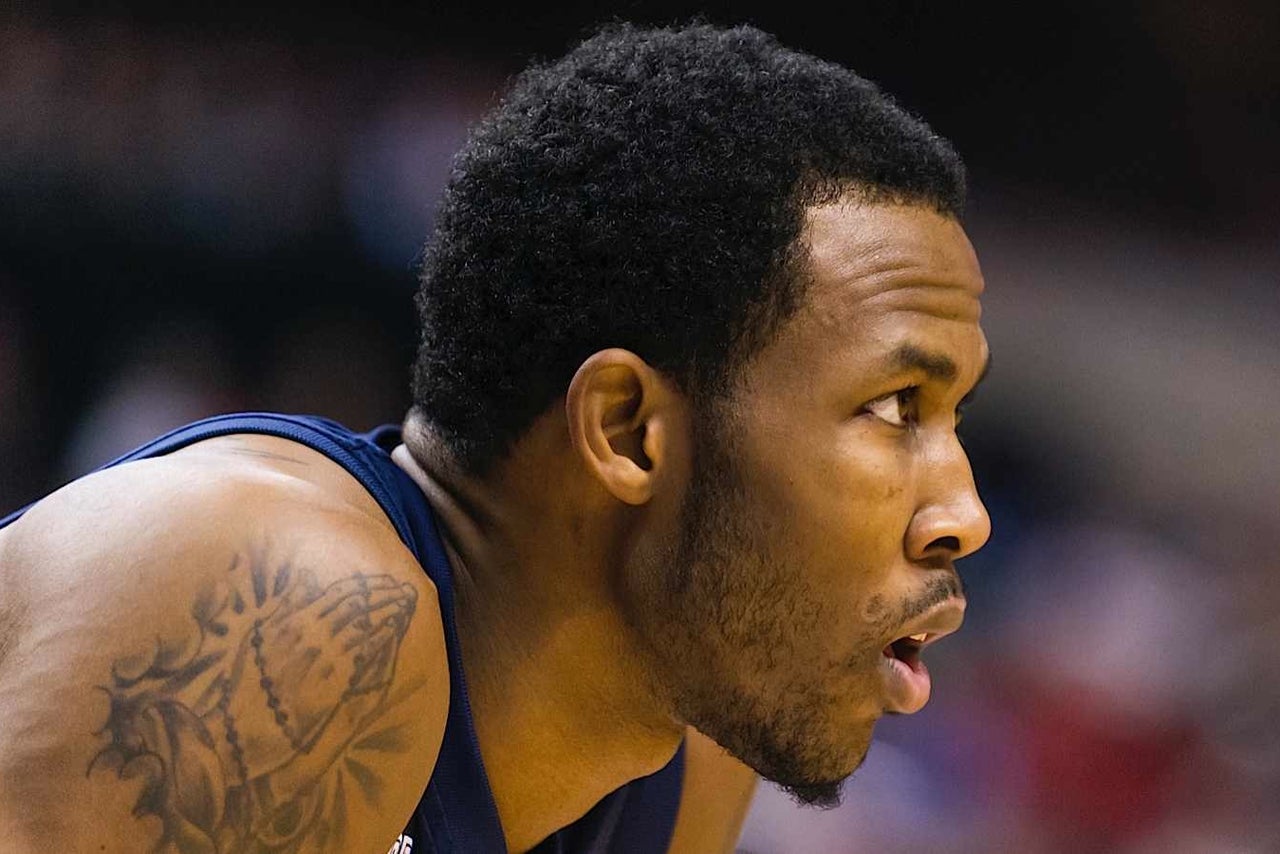 ST. FRANCIS, Wis. -- Usually setting your alarm for 3:45 a.m. isn't a good thing, but Chris Johnson's early wakeup call Friday meant he was returning to the NBA.
Johnson signed a 10-day contract and practiced with the Milwaukee Bucks on Friday. He fills the roster spot opened by the buyout of Larry Sanders and will be available Saturday when the Bucks host the Washington Wizards at the BMO Harris Bradley Center.
The University of Dayton product is known as a "3-and-D" specialist, a 6-foot-6 versatile defender capable of knocking down a 3-point shot.
"You are always looking for a shooter in this league," Bucks coach Jason Kidd said. "I think the nice thing about Chris is that he can play the two or the three. He can stretch the defense and understands how to play."
After averaging 10.6 points and shooting 37.1 percent from beyond the arc over his four years at Dayton, Johnson went undrafted in 2012.
Johnson began the 2012-13 season in the NBA's Developmental League with the Rio Grande Valley Vipers before he received a 10-day contract from the Memphis Grizzlies in January. Memphis let Johnson go after two 10-day contracts, leading to him finishing the season back in the D-League.
He spent training camp with Kidd and the Brooklyn Nets in 2013 but was released right before the start of the regular season. Johnson was signed to a 10-day contract by Boston in January of 2014 and quickly became a member of the Celtics' rotation.
In 40 games with Boston, Johnson averaged 6.3 points and hit 33.9 percent of his 3-point attempts in 19.7 minutes per game.
"Brad Stevens gave me a great opportunity," Johnson said. "I learned a lot from him. It was a great experience."
A numbers crunch led to the Celtics releasing Johnson in September. He latched on with Philadelphia and averaged 6.0 points over nine games with 76ers before he was waived.
After another stint with Rio Grande Valley, Johnson received a 10-day deal with Utah in late January. He played two games with the Jazz, hitting four of his seven attempts from long distance to score 14 points in 38 total minutes.
Utah didn't keep Johnson after the 10-day deal expired, forcing the 24-year-old to head back to Rio Grande Valley. He averaged 20.1 points, 5.8 rebounds and 2.1 assists in 17 games with the Vipers, a team that mirrors the offensive philosophy of the Houston Rockets.
"You go down there and build confidence," Johnson said of the D-League. "I had a great experience down there and learned a lot. I'm fortunate to be back up here."
Kidd has not been shy to put recently acquired players into the rotation, which might mean Johnson could play as early as Saturday.
O.J. Mayo will not play against the Wizards due to right hamstring soreness, while Jared Dudley is questionable with a left knee injury. Those are two outside shooting threats on a Bucks team lacking 3-point shooting, especially since the trade of Brandon Knight.
"We're going to try to get him some minutes," Kidd said of Johnson. "We really think he can help us. I think his teammates found out (in practice Friday) he can really shoot the ball. He understands how to make basketball plays. I think he'll fit right in."
Johnson's 10-day contract will expire March 15, leaving him five games to convince the Bucks to give him a second 10-day deal.
"I've been through this situation before," Johnson said. "It is about going out there and playing basketball. If you play basketball as hard as you can, everything else will take care of itself.
"I'm just trying to stick to my strengths. I'm just going to try to do the little things to help the team win -- playing defense, diving for balls, knocking down shots -- whatever it takes."
Dandridge returns: With his No. 10 jersey set to be hoisted to the rafters of the BMO Harris Bradley Center at halftime of Saturday's game against Washington, former Bucks star Bobby Dandridge took in Friday's practice.
It will mark the first time the Bucks have retired a number since Kareem Abdul-Jabbar's No. 33 was honored in April of 1993.
Former teammates Oscar Robertson, Junior Bridgeman, Sidney Moncrief and Jon McGlocklin will be in attendance, as will former Bucks general manager Wayne Embry. Abdul-Jabbar recorded a video message.
Dandridge will be accompanied by his wife, Debra, along with his three kids -- daughters Shana (39 years old) and Morgan (21 years old) and son Sivad (36 years old).
"I'm truly humbled about it, but I'm more excited about the reception that I've received since being here, throughout the entire city," Dandridge said. "I can't believe the word has spread so fast. The city of Milwaukee has been so supportive. It has been overwhelming. It makes me real proud to have played here with the Milwaukee Bucks organization."
Coincidentally, the two NBA franchises Dandridge played for are squaring off the night his number is retired by the Bucks. After eight seasons in Milwaukee, Dandridge spent four years with the Washington Bullets before finishing his career back with the Bucks.
"It is like asking which of your two kids do you love the most," Dandridge said. "I love both organizations equally. Both have served me well on and off the court. I'm just glad to have been a part of the Bullets and the Milwaukee Bucks."
Dandridge was coined as the "Greyhound" early in his career by Hall of Fame broadcaster Eddie Doucette. He said he still receives letters from fans addressed to his nickname.
"He took advantage of me," Dandridge said. "I was just glad to be in the league. I let him say whatever he wanted to say. It stuck with me.
"Doucette would label you quickly. He knew how to enhance his own career. It had nothing to do whether or not he liked us. He was finding a way to enhance his own career."
Follow Andrew Gruman on Twitter
---