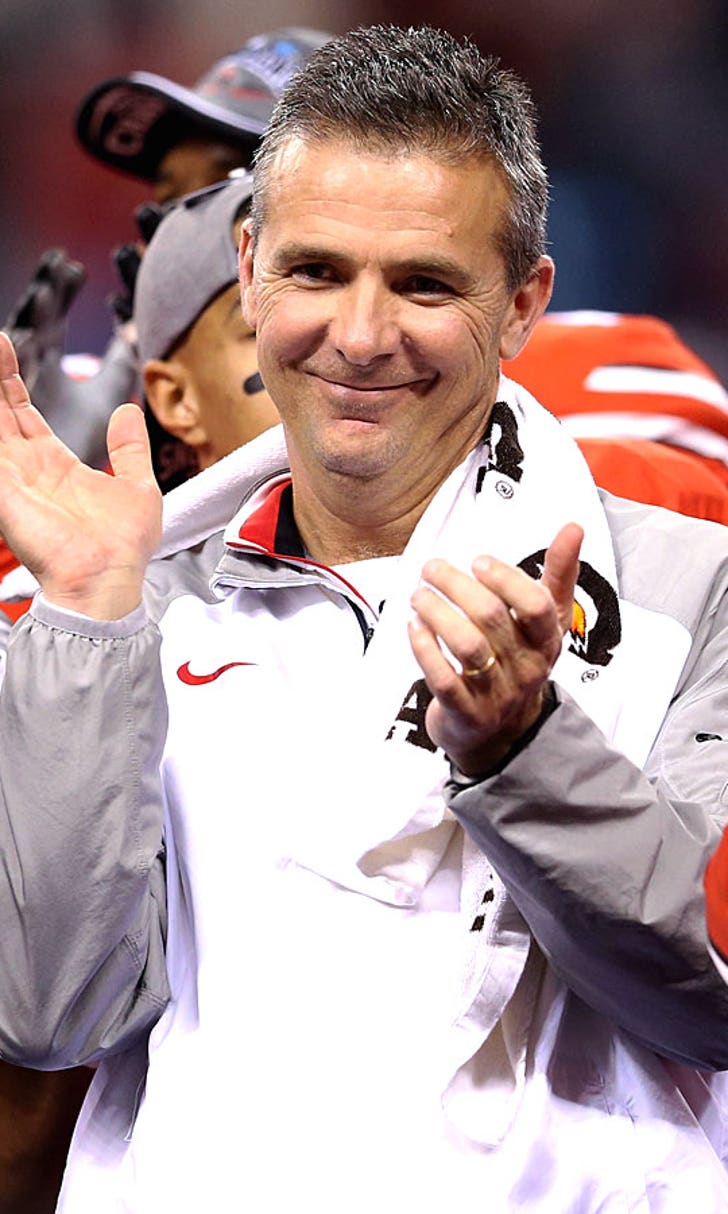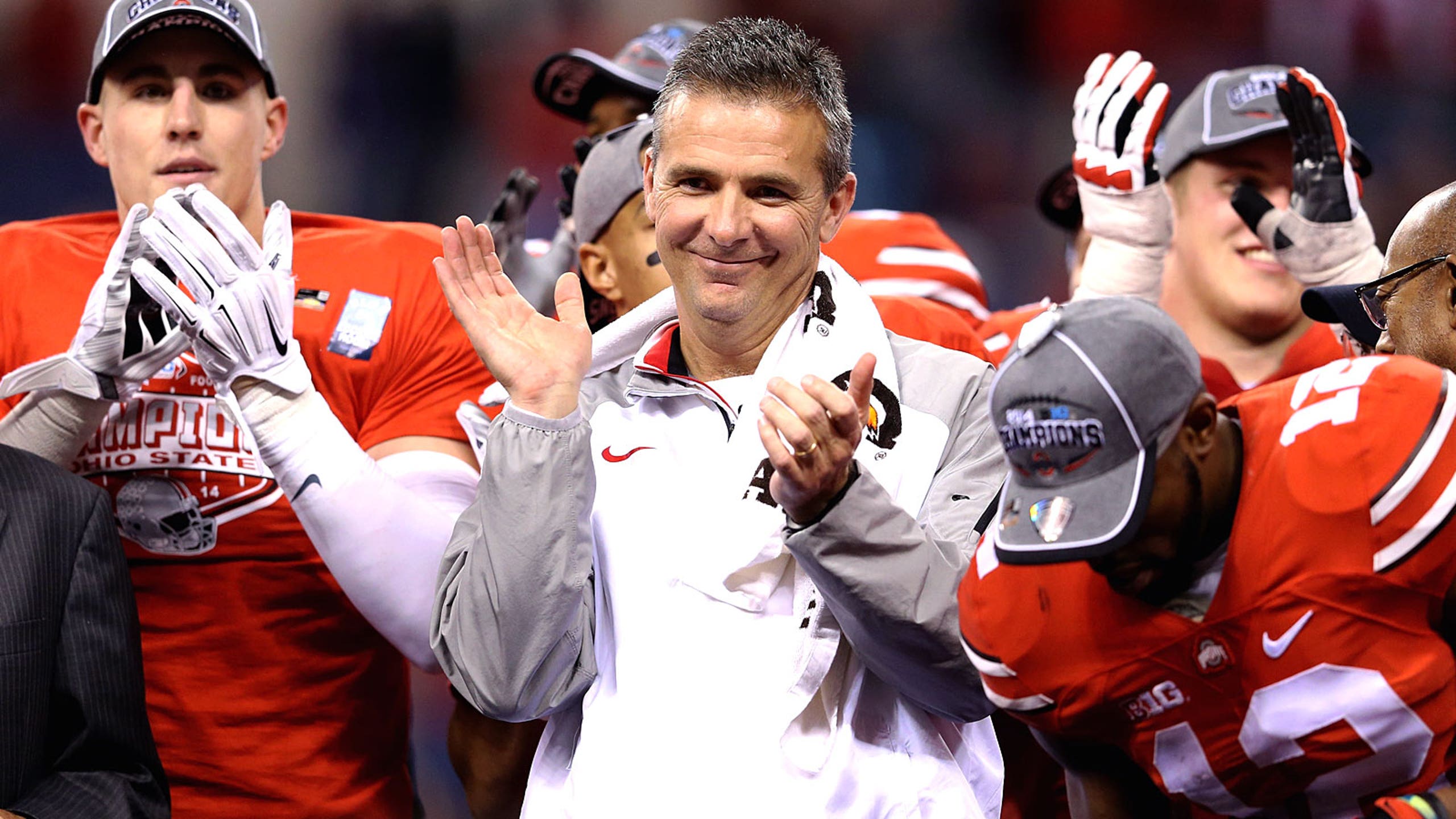 Buckeyes working, but Meyer preaching patience
BY foxsports • December 18, 2014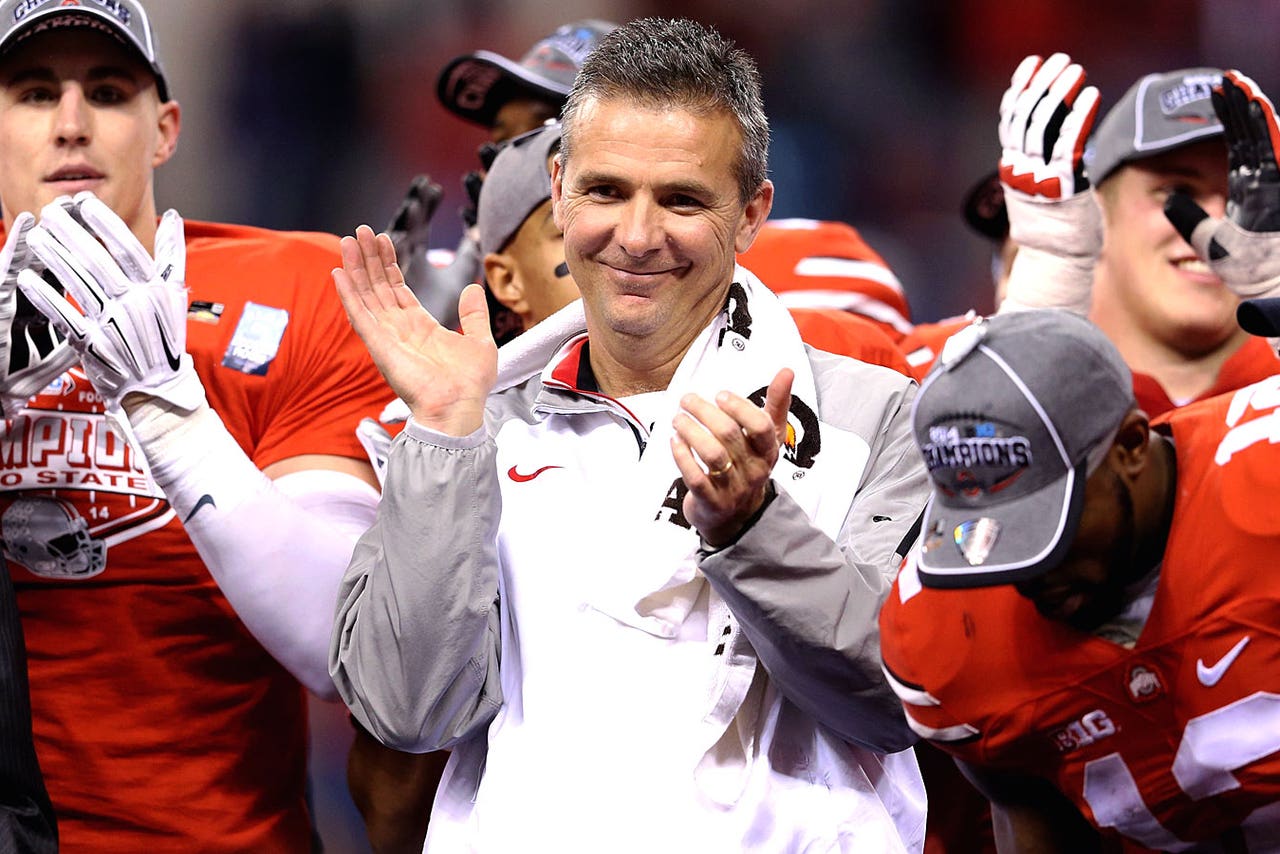 COLUMBUS, Ohio -- Ohio State is two weeks from its national semifinal vs. No. 1 Alabama in the Sugar Bowl.
The man leading the Buckeyes is a man who's been on this kind of stage before, and amidst the excitement and hype on multiple levels surrounding the game Ohio State coach Urban Meyer is preaching patience.
"They don't have to play the game today," Meyer said Thursday. "I don't even (want the players to) think about the game yet. There will be the right time, and that's going to be once we hit New Orleans."
As part of pacing his players and making sure the Buckeyes have fresh legs on Jan. 1, the Buckeyes won't practice Friday. They practiced in full pads on Thursday.
With fall semester finals over and preparations for Alabama just beginning, the Buckeyes will practice Saturday and Sunday -- Sunday's will be "a hard practice," Meyer guaranteed -- before the players are dismissed for Christmas. The players will return to campus Dec. 26 and leave for New Orleans the next day.
"There's not a lot of rah--rah going on right now," Meyer said. "It's all about taking care of business, and we break it into three phases. Phase one is fundamentals and conditioning. Phase two (is) game plan, installation and phase three is game week."
Meyer said he learned long ago from Lou Holtz, under whom he coached as an assistant at Notre Dame, about how to handle a long break between the regular season and bowl games. With finals week and pre-planned recruiting trips following Ohio State's Dec. 7 win in the Big Ten Championship Game, the first phase took care of itself.
"The only thing you just wish is that you're 100 percent healthy whenever you go into a title match like this," Meyer said. "You just wish that for everybody, but we don't."
Meyer put the chances of slotback and kick returner Dontre Wilson returning from a broken foot at "50-50" but said cornerback Armani Reeves could be on the practice field as soon as this weekend. Earlier this week, Ohio State announced backup offensive lineman Kyle Dodson has been medically disqualified with a neck issue that dates back to high school.
In sticking with what he's been saying since late last month, Meyer talked Thursday of his team's improvement from early in the season and said he "absolutely" believes his players can compete with Alabama. He said, too, that he has no qualms about sending them home for Christmas before ramping up the intensity in the days before the game.
"They will be pros," he said. "You're playing for the championship of college football. If I'm worried about curfew or (something like that)...if I have to worry about that, we're not going to win. There is too much investment around here."
---