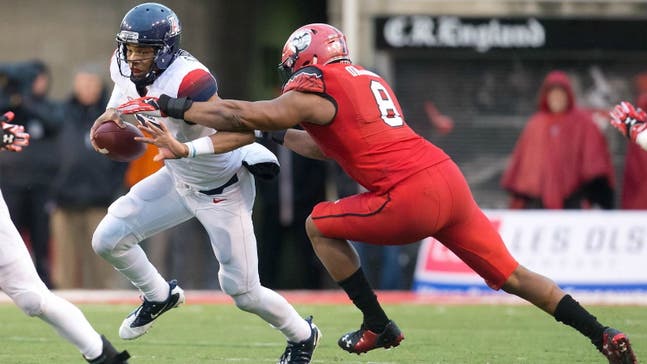 Browns hope they picked a good Orchard
Published
May. 1, 2015 9:17 p.m. ET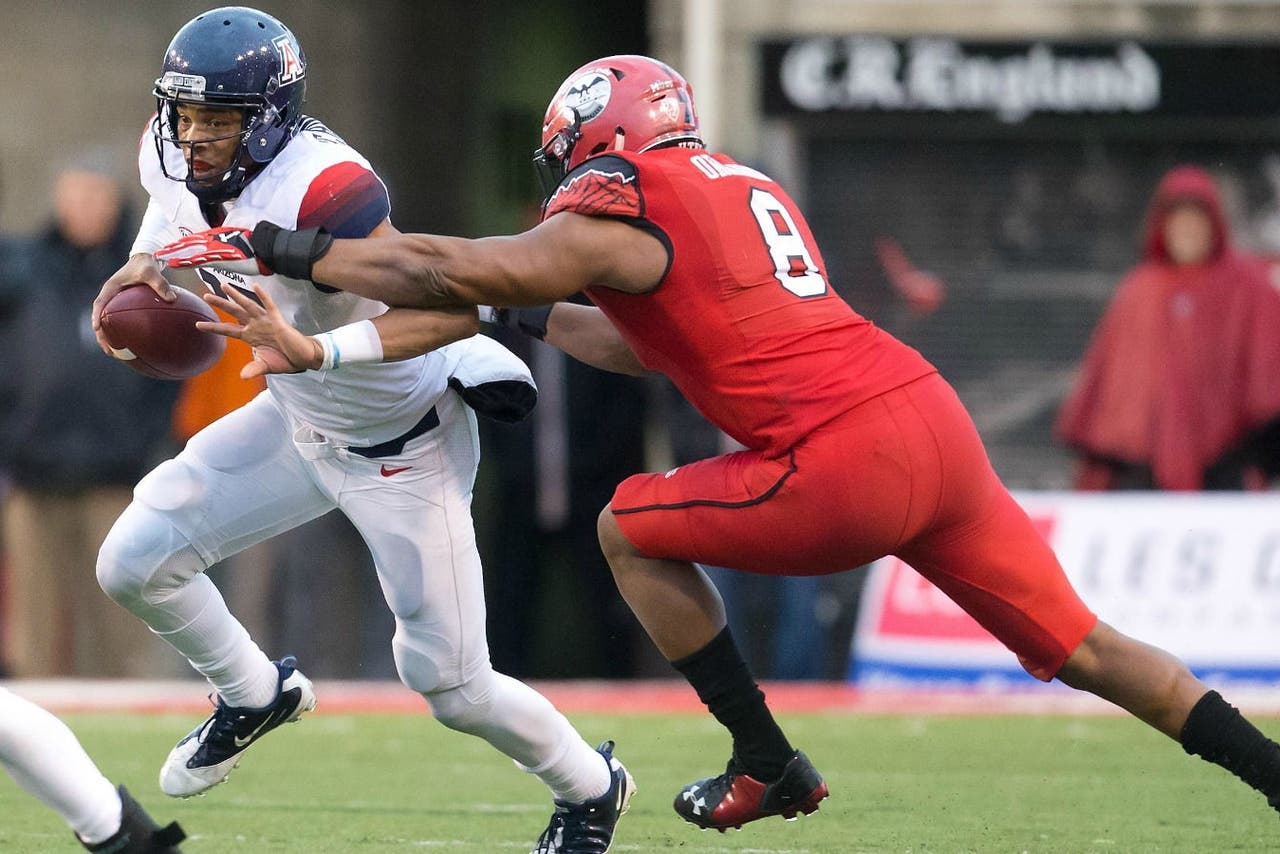 The Browns found their top pass rusher from Utah in Paul Kruger.
They hope they just added another in Nate Orchard.
After trading down from pick 43 in the second-round to pick 51, the Browns selected the edge pass rusher who had a whopping 18.5 sacks last season.  His sack per game average of 1.46 led the nation, while overall he was second in the country. Orchard is third in school history with 25 sacks. He also had 21.5 tackles for loss.
In the previous season, Orchard had just 3.5 sacks and he said he determined to make the most of his final season in college.
"Just wanting to get home man,"Orchard said moments after being selected by the Browns. "Just need to get to the quarterback. That is the head of the snake. It can really change a ballgame. It is just my thing."  
Orchard said it was just a mindset.
"The jump from 3.5 to 18.5 came from a mindset of being married and knowing this is going to be the way I feed my family," he said. "I put my mind to it."
The Browns wanted to get a pass rusher to replace the loss of Jabaal Sheard to go along with Kruger and Barkevious Mingo. Kruger led the Browns last season with 11 sacks.
Orchard (6-4, 255) was named to 10 different All-America teams and started all 12 games at defensive end. He will be used as an outside linebacker with the Browns.
Orchard said he's excited to working along side Kruger.
"I'm looking forward to learning from the former Ute, Paul Kruger," Orchard said. "He was here last summer and had a chance to hang out with him. I'm looking forward to being a teammate with him."
Orchard's given name was Nate Fakahafua with parents hailing from Tonga, but he took his guardians last name in 2013 in Dave and Katherine Orchard.
"I moved in with the Orchard family and lived with them them 10 years," he said. "We made it work and before I got married two years ago, changed it. I knew the Orchard family was true to me and am proud to call them Mom and Dad.
Dane Brugler of NFLDraftScout.com described Orchard's play.
"Quick first step with long strides to accelerate well, routinely the first Utah lineman off the ball," Brugler said. "Leaves as one of the school's most decorated defensive players with the Utes...He was highly active in the Utes defense, lining up on both sides of the line and playing in space, although he's very green dropping into coverage and works best getting up field. Orchard has natural flexibility to bend the edge and finds ways to slip blocks, but struggles to get much of a push, lacking a clear power element to his game to force the issue or overwhelm blockers."
---