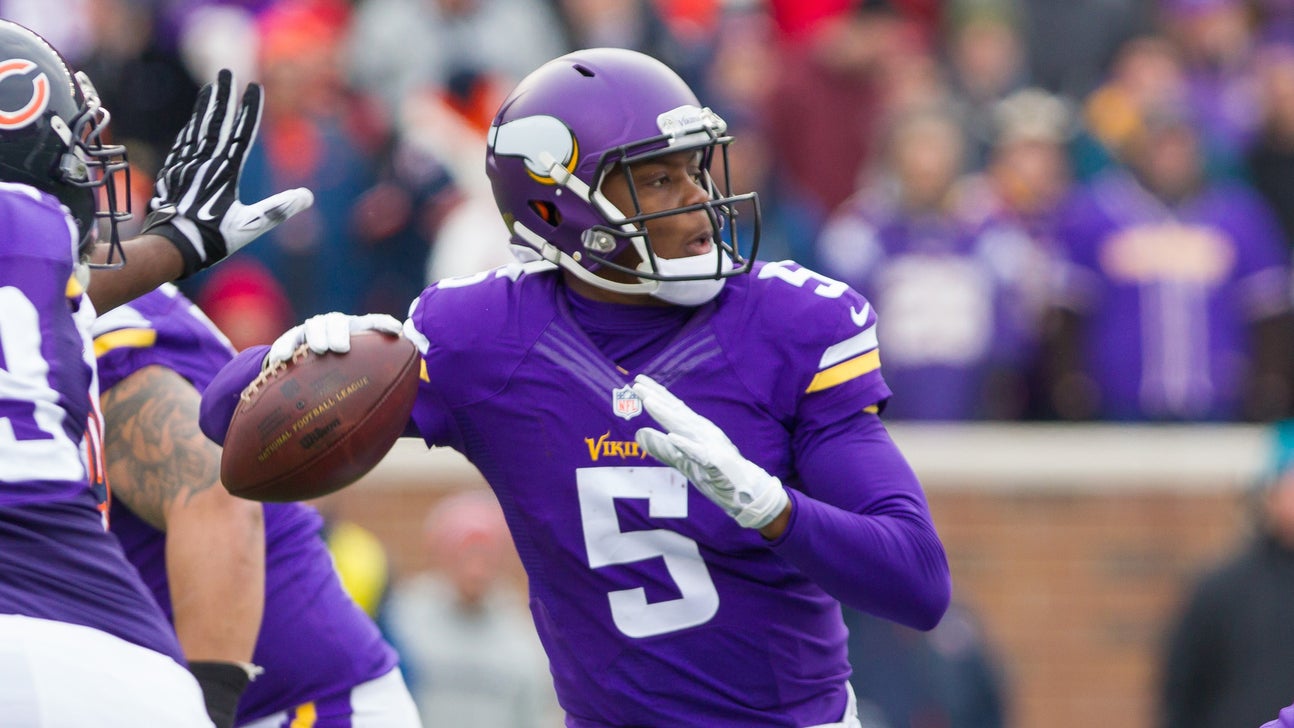 Bridgewater apparently wins Pepsi rookie of the year honor
Published
Jan. 30, 2015 11:05 a.m. ET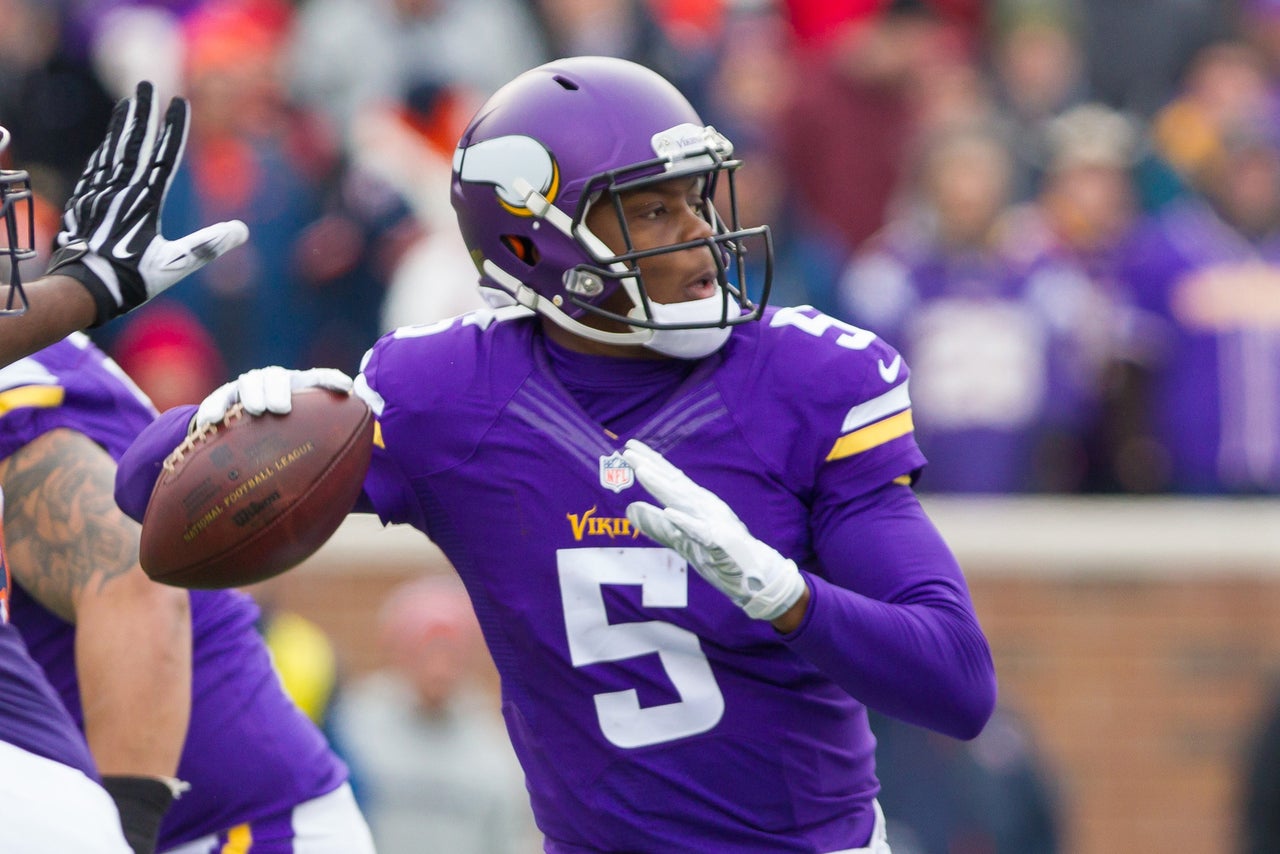 Perhaps in a mild slip-up, the NFL appeared to reveal the winner of the Pepsi rookie of the year award on Friday morning.
Posted on NFL.com, Minnesota Vikings quarterback Teddy Bridgewater was listed as the winner among five nominees. The award is voted on by fans on the league's website. Bridgewater was nominated along with New York Giants receiver Odell Beckham Jr., Tampa Bay Buccaneers receiver Mike Evans, Cincinnati Bengals running back Jeremy Hill and Buffalo Bills receiver Sammy Watkins. The league later took down the wording that said "Winner: Teddy Bridgewater."
Bridgewater, selected with the final pick of the first round of last year's draft after Minnesota traded with Seattle, passed for 2,919 yards, 14 touchdowns and 12 interceptions in starting 12 games after Matt Cassel was injured for the season in Week 3.
Bridgewater finished with the third-highest completion percentage (64.4 percent) for a rookie in NFL history behind only Pittsburgh's Ben Roethlisberger (66.4 percent in 2004) and Washington's Robert Griffin III (65.7 in 2012).
Bridgewater's 85.2 passer rating is tied for eighth-best in league history for a rookie quarterback.
Beckham, of course, drew widespread attention for his highlight, one-handed catches and had 91 catches, 1,305 receiving yards and 12 touchdowns in just 12 games, setting a rookie receiving mark for most receiving yards in the first 12 career games.
Beckham was named the overall rookie of the year by the Pro Football Writers of America. The Pepsi rookie of the year doesn't always mirror the NFL's official awards. Last year, San Diego receiver Keenan Allen was named the Pepsi winner, while Green Bay running back Eddie Lacy won the offensive rookie of the year.
The NFL recognizes the Associated Press voting as its official offensive and defensive rookies of the year, which will be announced at the NFL Honors event on Saturday.
Follow Brian Hall on Twitter
---