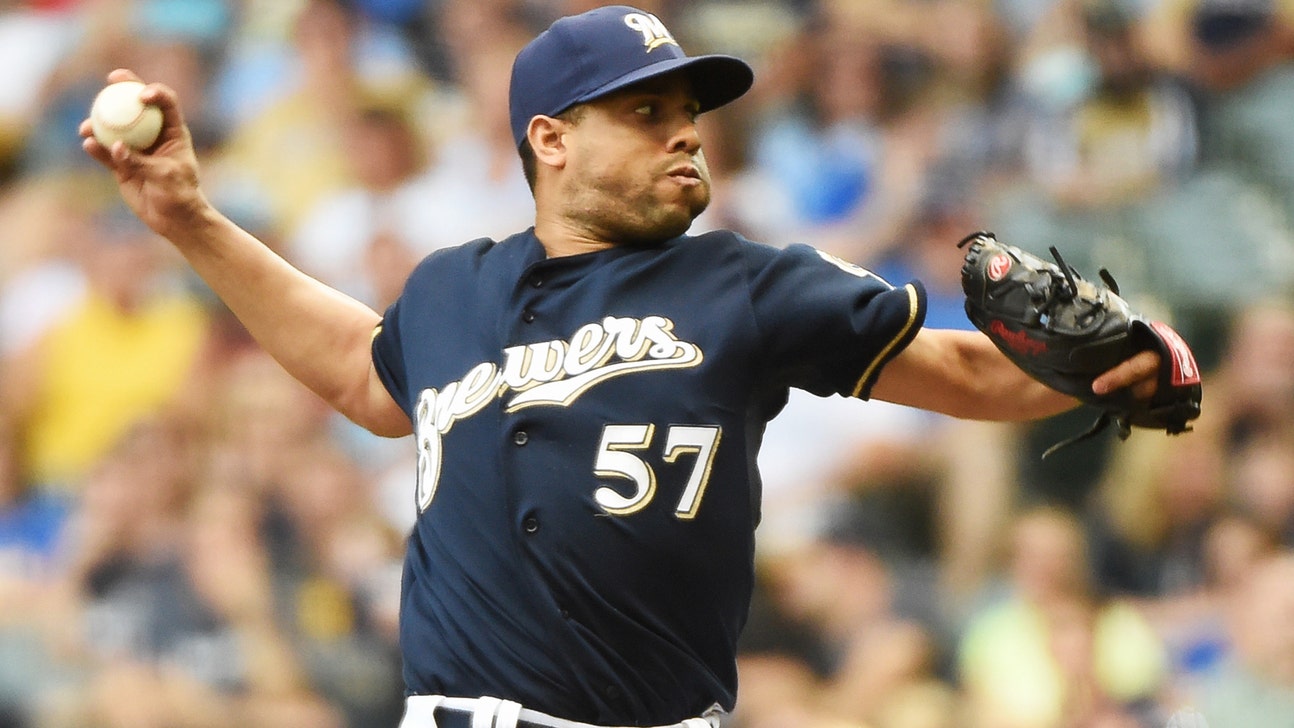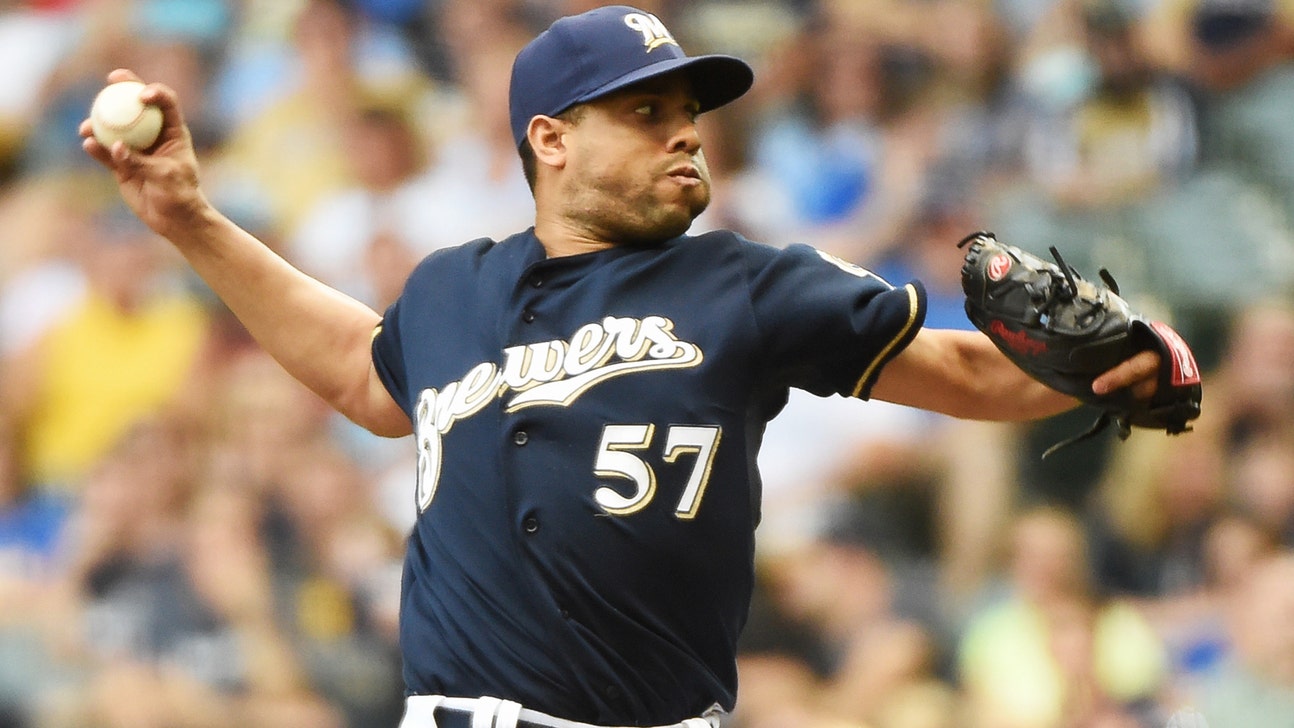 Brewers bring K-Rod back to close once again
Published
Feb. 26, 2015 12:46 p.m. ET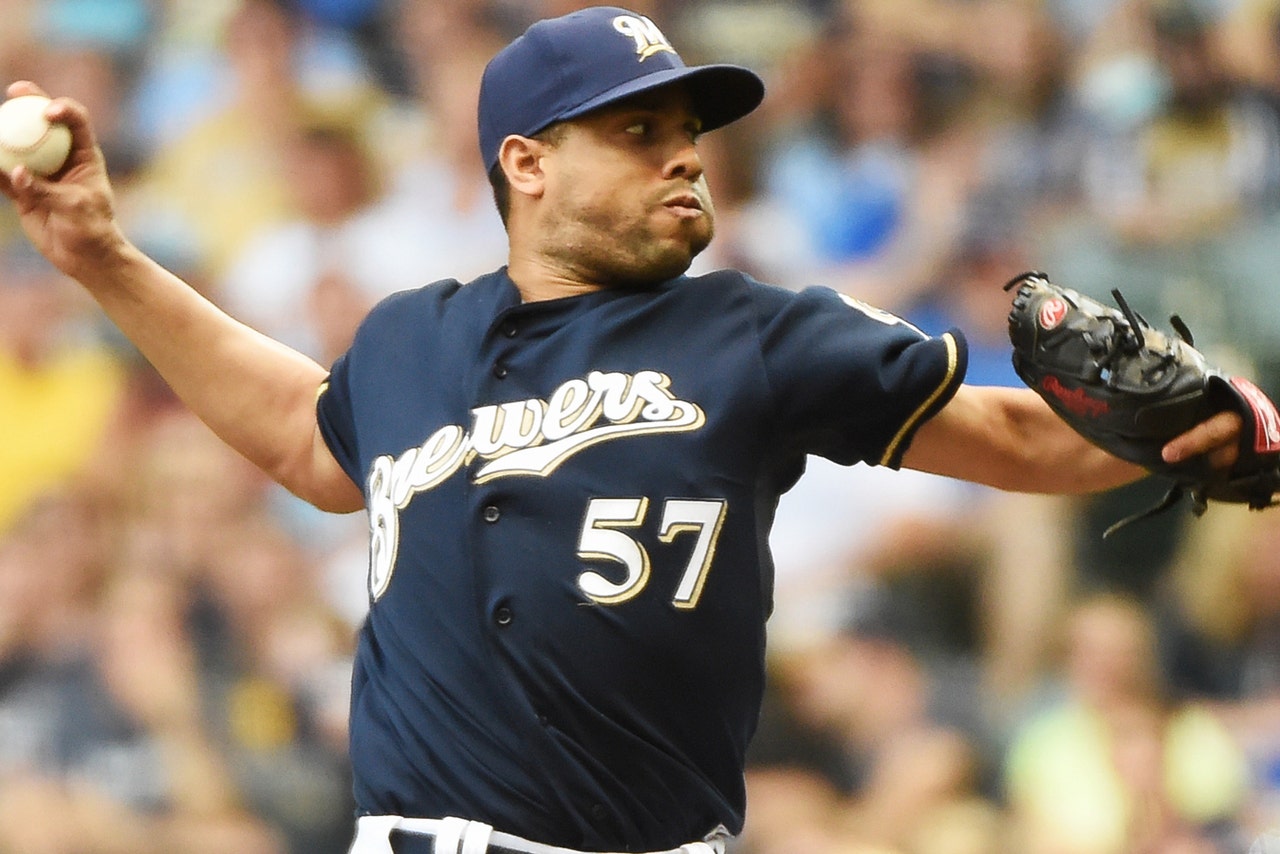 PHOENIX -- Francisco Rodriguez is returning for another stint with the Milwaukee Brewers.
The veteran closer has agreed to a two-year deal, $13 million deal with the Brewers, according to FOXSports.com/FS1 Insider Ken Rosenthal. Rodriguez's signing has yet to be made official by the club.
"From the point you think you have an agreement to actually having an agreement, there's a lot of paperwork that has to get done," Brewers owner Mark Attanasio said Thursday. "But everything seems to be on track.
"(Agent) Scott (Boras) is always aggressive. I had text messages at 2:50 in the morning (Thursday) and 7 in the morning. So I'm trying to figure out when he sleeps."
Word of the deal quickly spread throughout Milwaukee's clubhouse at Maryvale Baseball Park on Thursday morning, the first day of full-squad workouts.
"He's a tremendous asset," Brewers right fielder Ryan Braun said. "He's somebody that's comfortable in the ninth inning. There aren't a lot of guys that are comfortable in that situation. He's never afraid of the moment. He always embraces the challenge. He takes the ball every single day. He has pitched through multiple injuries.
"For a guy with that kind of closer experience, it's really going to be beneficial to us. So, we're all excited about it. The more guys you have with closing experience, the better it will be for the team over the course of the season."
Rodriguez is expected to begin the season as Milwaukee's closer, a role in which he posted 44 saves with a 3.04 ERA in 69 games in 2014. The 33-year-old made the All-Star Game for the fifth time and led baseball with 66 games finished. The Brewers have been long rumored to be interested in signing Rodriguez or trading for Philadelphia's Jonathan Papelbon. But when pitchers and catchers reported to Maryvale Baseball Park last week, Jonathan Broxton was the favorite to win the job as closer.
Now Broxton, who is owed $9 million for 2015, will likely slide into a setup role with left-hander Will Smith.
"I don't care," Broxton said Thursday when asked about Rodriguez returning as closer. "As long as we win, I don't care. "We have a lot in the bullpen. There are important outs in the seventh, eighth and ninth innings."
Brewers manager Ron Roenicke didn't want to delve into much detail on Rodriguez until the contract is finalized. However, he does realize how the presence of Rodriguez will impact the structure of his bullpen.
"What it allows you to do is put some of the guys I was thinking about being maybe in the closing role, it puts them back in a role where I really can match up and they don't have to pitch four or five days in a row," Roenicke said. "It allows your bullpen to be deeper."
With Rodriguez in the fold, Milwaukee's bullpen is taking shape. Rodriguez, Broxton, Smith, Neal Cotts and Jeremy Jeffress and Brandon Kintzler seem like safe bets, while Jim Henderson and Tyler Thornburg are currently healthy and in the mix.
The Brewers will likely keep seven relievers, which doesn't leave much room for Corey Knebel, Rob Wooten and non-roster invitees Chris Perez and Dontrelle Willis.
"Hopefully (our bullpen) got a lot better," Brewers catcher Jonathan Lucroy said. "Frankie has been good for us in the past, he was good for us last year. Hopefully he can continue to do that this year.
"We have some depth. Hopefully everybody can stay healthy and we're going to have a good bullpen. Just like we had last year."
Rodriguez, Broxton, Perez and Henderson have combined for 630 career saves, giving the Brewers plenty of closing experience in their bullpen.
"One of the things we focused on was the depth in our bullpen," Attanasio said. "Bringing back a closer who is very durable puts everybody back into natural spot of how they function in the bullpen.
"It actually turns the bullpen into arguably, I think, what may have been looked at as thin that actually has some depth when you go through it."
The Brewers have now signed or traded for Rodriguez a combined five times. After being acquired in a trade deadline deal with the New York Mets in 2011, Rodriguez accepted arbitration with the Brewers in '12, signed a minor-league deal with Milwaukee in '13 and returned to the organization as a free-agent prior to '14.
In 13 seasons, Rodriguez is 46-41 with a 2.73 ERA in 799 appearances. He's 10th on the all-time saves list with 348, 10 behind Troy Percival for ninth and 19 behind Jeff Reardon for eighth.
Follow Andrew Gruman on Twitter
---