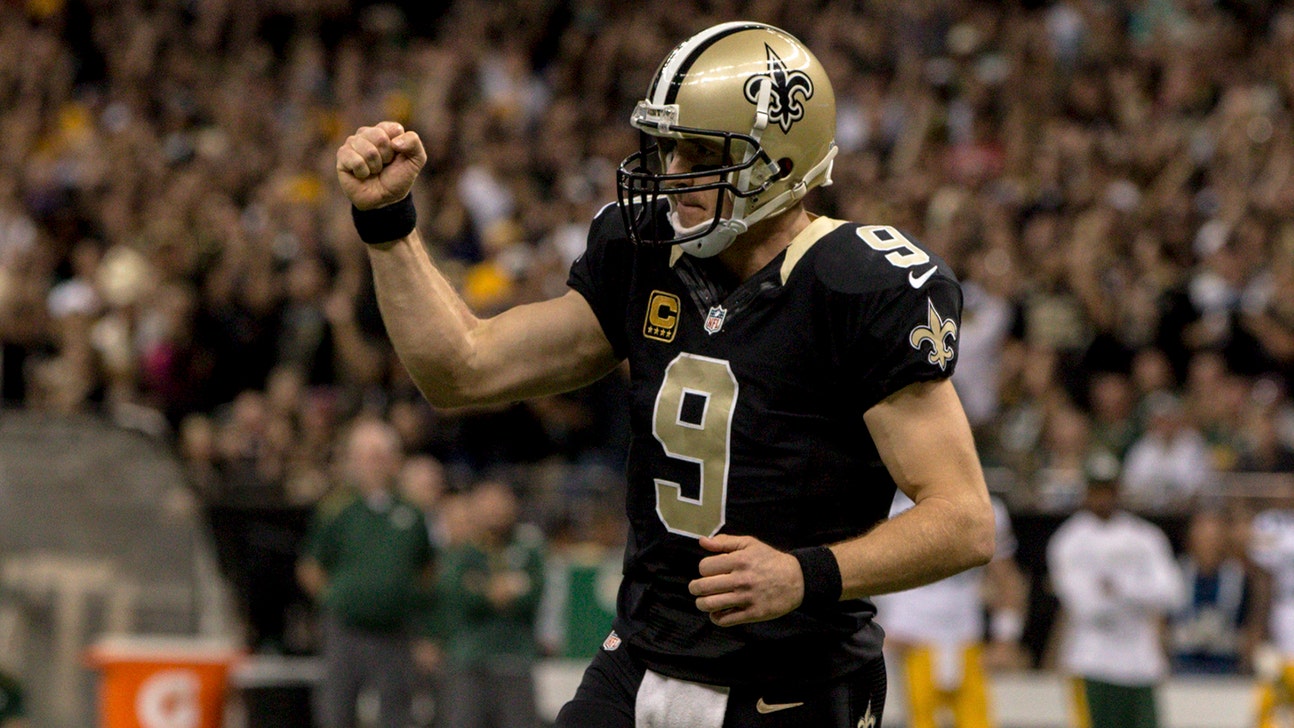 Brees could extend record setting week vs Panthers
Published
Oct. 29, 2014 7:23 p.m. ET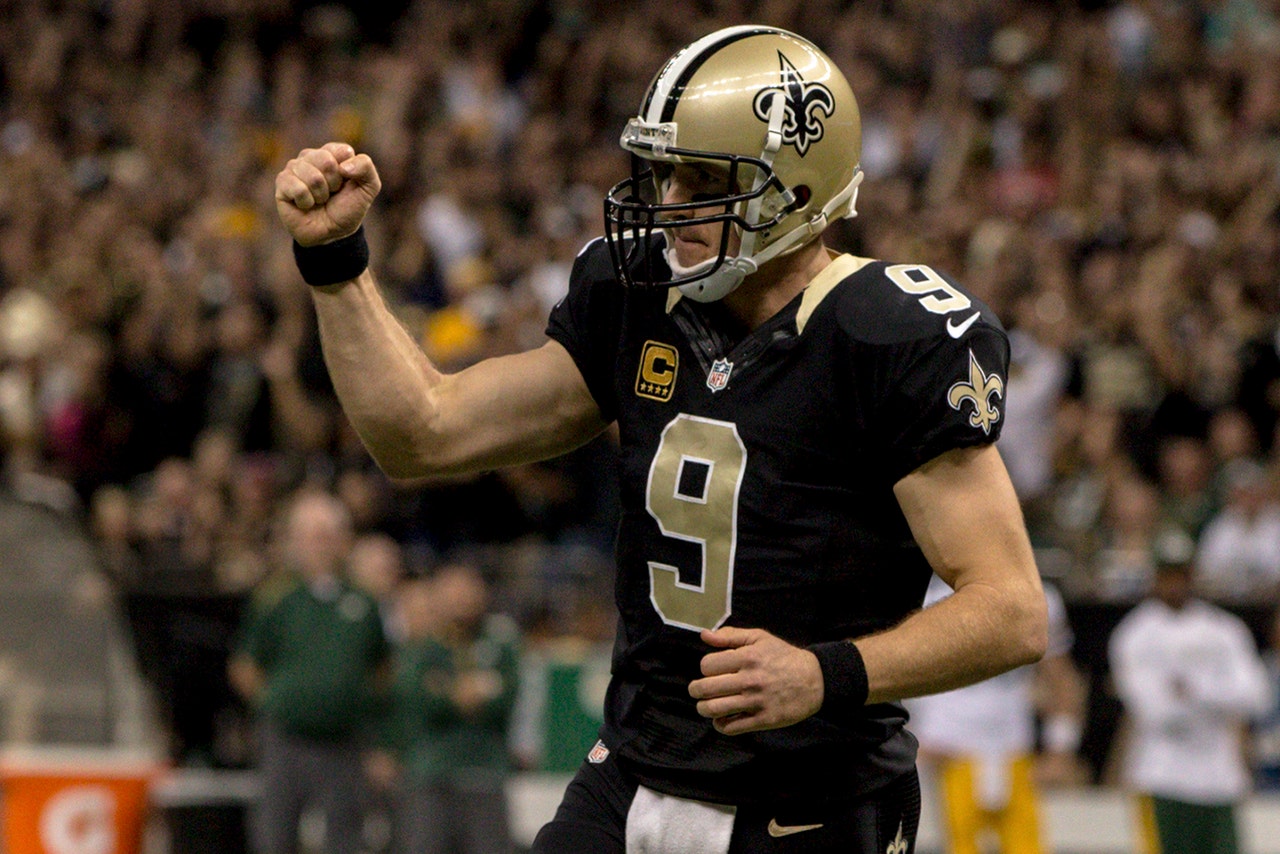 During last Sunday's dominant performance versus the Green Bay Packers, Saints quarterback Drew Brees became the NFL's career completion percentage leader.
Just four days later Thursday in Carolina, Brees will have the opportunity to reach another milestone: recording his 300th touchdown pass with the Saints franchise.
"The good news is we're completing a high percentage of balls obviously," head coach Sean Payton said. "His consistency and numbers every year, there seems to be something that gets eclipsed. It's a credit to him and his teammates. I'm sure he'd say the same thing. Obviously the way he played Sunday night was close to dead on. His location, what he did for us in the running game. The whole package is extremely important and important to our success."
Brees needs three touchdown passes Thursday to reach the 300 mark in his New Orleans tenure. Brees' chances are good, if history is any indication. Against Carolina, Brees has four or more touchdown passes in three of his last five meetings with the Panthers.
Of course, the Saints road struggles could play into the equation. Opponents have intercepted Brees at least once in each of his last six regular-season road starts, and the Saints have dropped seven straight regular-season road contests.
Banishing the road demons is top priority. Especially since conquering Carolina is the key to whether the Saints can control the NFC South, in spite of the team's dismal start.
Brees is only 8-8 against Carolina in his career, despite having a 94.6 passer rating.
The win/loss column is Brees' sole priority. Number 9 says he didn't know of Sunday's accolades until informed by the media that he had moved into first place for career completion percentage.  
"I wasn't aware of that," Brees said. "I know this. That can go down if the completion percentage goes down. It's not like you lock that up. You have to keep completing passes. If I'm not mistaken Aaron Rodgers is percentage points away. There's a lot of football left to be played. I'm just thinking about how to get a win this week."
---