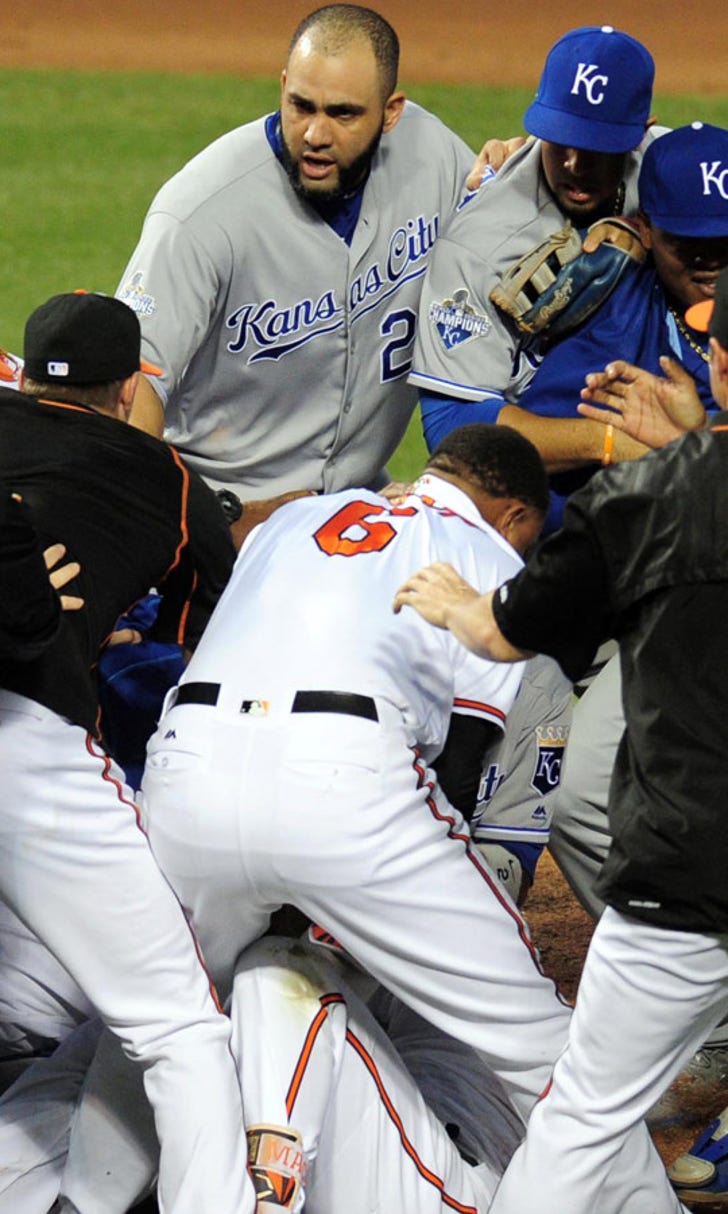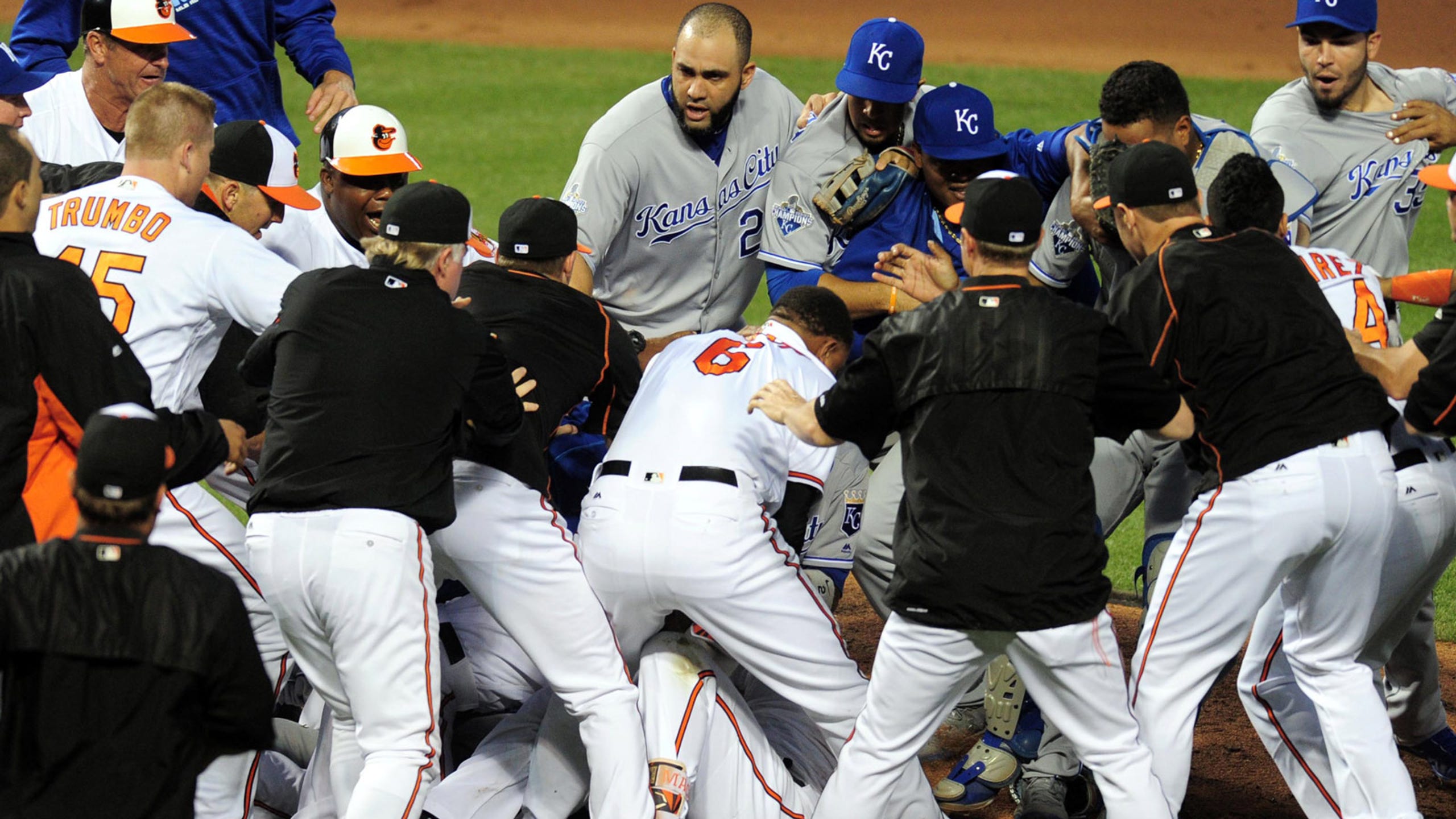 Brawl, jaw-dropping catch mark Royals' 9-1 loss to Orioles
BY foxsports • June 7, 2016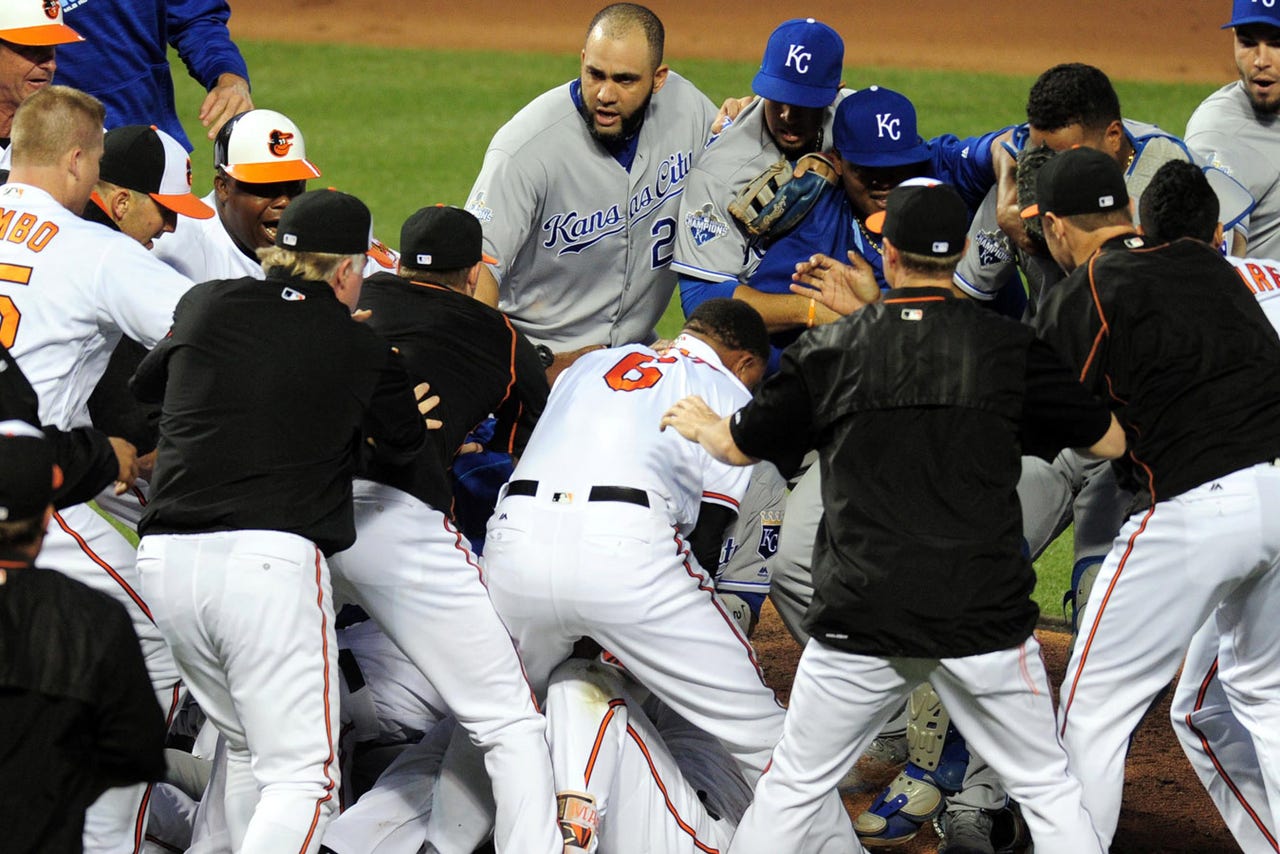 BALTIMORE -- The defending World Series champs are in their worst tailspin of the season, and the frustration is clearly beginning to show.
Kansas City right-hander Yordano Ventura plunked Manny Machado with a pitch to start a bench-clearing fray, and the Royals' skid reached six games with a 9-1 loss to the Baltimore Orioles on Tuesday night.
Ventura yielded four runs in the first inning and was behind 5-1 in the fifth when he hit Machado in the back with a 99 mph fastball. Machado immediately charged the mound and punched Ventura around the head before the pitcher tackled the two-time All-Star.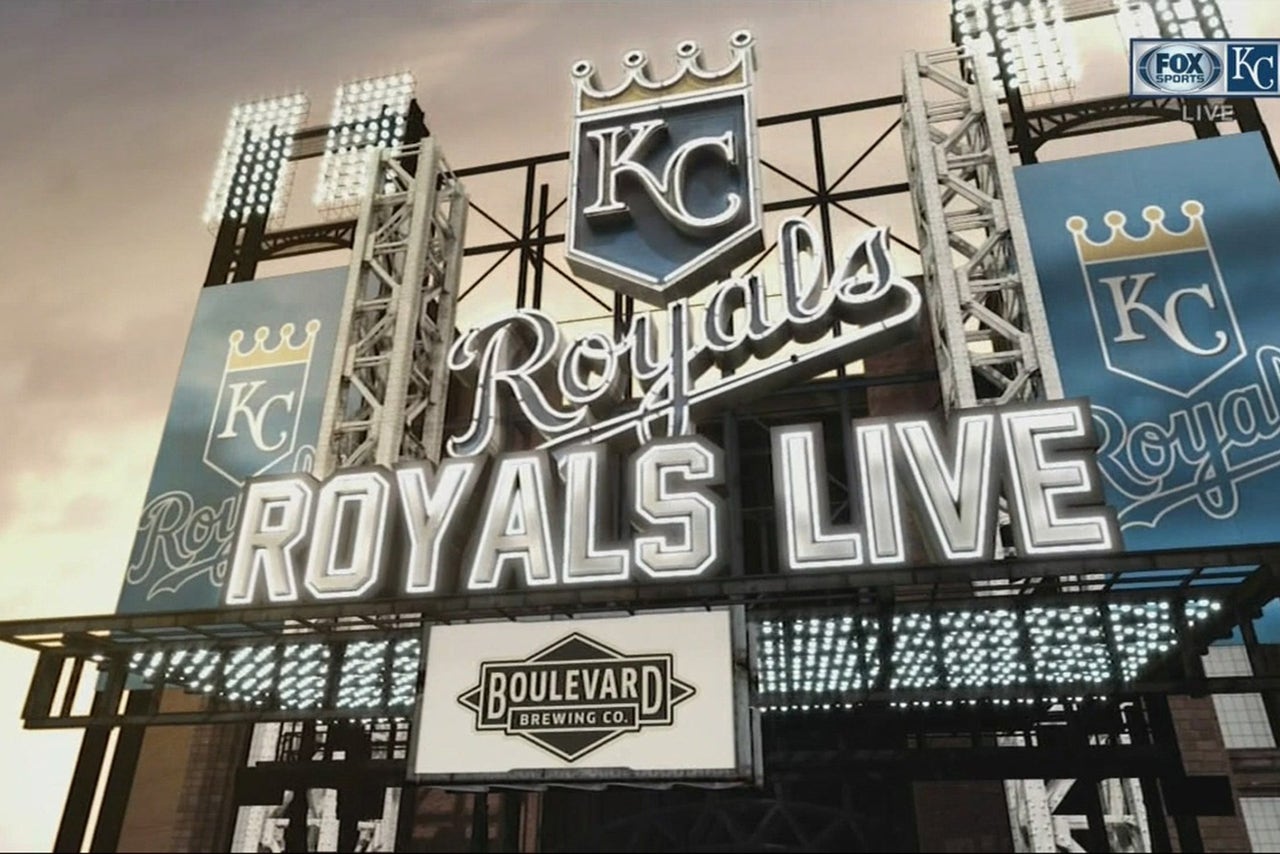 Watch the Royals Live postgame show after every Kansas City Royals game on FOX Sports Kansas City.

As a result, both dugouts emptied and relievers from both teams came running in from the outfield.
The Royals have scored only eight runs during this miserable slide, and Ventura's off-target pitch served to sum up the mood of the team.
"There's a little frustration when things like this happen," manager Ned Yost said.
The Royals stranded 13 and went 1 for 14 with runners in scoring position.
"Nobody likes to lose games," designated hitter Kendrys Morales said through an interpreter. "But there's a lot of harmony in this clubhouse. This is no time to panic."
Mark Trumbo homered and drove in four runs, and the Orioles also got long balls from Ryan Flaherty, Chris Davis and Adam Jones.
But the game's most striking moment came in the fifth inning, when Ventura (4-4) drilled Machado just under his No. 13 as he turned away. The two exchanged words in the second inning after Ventura twice threw inside pitches.
So before Machado headed to the plate in the fifth, he got a word of warning from manager Buck Showalter.
"I thought he was trying to hit him the at-bat before," Showalter said. "That's why I talked to him before he took his last at-bat. I wanted him to be aware of it."
On the first pitch of the at-bat, Ventura validated Showalter's premonition, and Machado took off.
"I don't regret anything," the 23-year-old Machado said. "When somebody's throwing 99 at you, it's going to hurt. You can ruin someone's career. You don't think in that situation. You just react to it."
Ventura insisted the errant throw was unintentional and implied that Machado has a reputation as a hot head.
"Everybody knows what kind of player he is," Ventura said through an interpreter. "One just got away and he came at me, and I have to defend myself at that point."
Machado and Ventura were ejected. It is likely both will ultimately receive suspensions.
"I don't think that should be in order," Ventura insisted.
Machado said, "You got to deal with the consequences once you cross that line."
When play resumed, Trumbo greeted reliever Chien-Ming Wang with his major league-leading 20th home run, and Davis followed with a solo shot.
Ubaldo Jimenez (3-6) gave up one run and nine hits over five-plus innings to end a three-game skid.
Baltimore opened the bottom of the first with four straight hits and took a 4-0 lead with only one out. The big blow was a two-run double by Trumbo, who scored on a single by Jonathan Schoop. The damage would have been worse if leaping center fielder Lorenzo Cain didn't reach far over the 7-foot wall to rob Pedro Alvarez of a potential two-run homer.
Flaherty led off the second with his first home run of the season, a drive that traveled an estimated 446 feet before landing on Eutaw Street beyond the right-field wall.
TRAINER'S ROOM
Royals: 3B Cheslor Cuthbert was in the starting lineup after bruising his elbow Monday night on an errant throw by Schoop. ... Monday night starter Danny Duffy, drilled in the left calf by a line drive, said Tuesday: "It was a little tender but nothing to write home about." ... OF Alex Gordon (wrist) has started a throwing regimen but there is no timetable for his return.
Orioles: RHP Yovani Gallardo (shoulder tendinitis) allowed three runs and four hits over five innings in his second and perhaps final rehabilitation start. Showalter said Gallardo has lost 11 pounds since going on the DL on April 23.
UP NEXT
Royals: Edinson Volquez (5-5, 4.03 ERA) will attempt to lift Kansas City out of its season-long funk in the series finale Wednesday night.
Orioles: Unbeaten in nine starts since April 14, Tillman (7-1, 3.33 ERA) attempts to complete the three-game sweep for Baltimore.
---
---