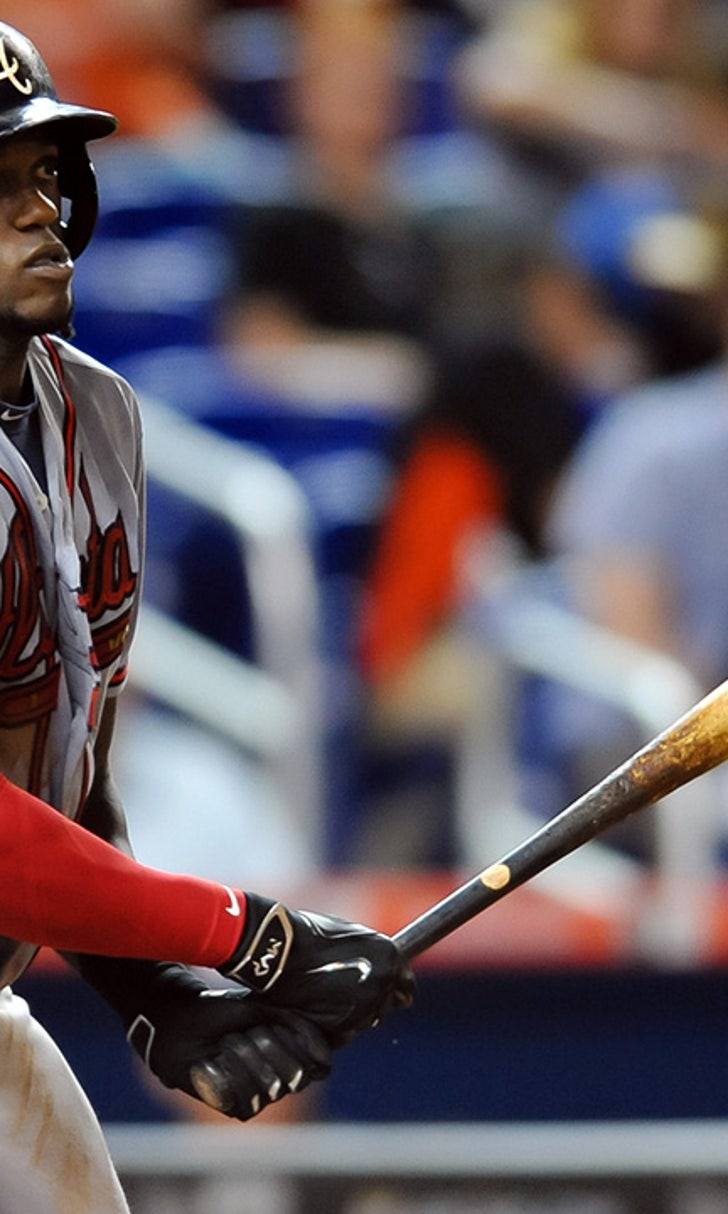 Braves trade outfielder Cameron Maybin to Tigers
BY foxsports • November 20, 2015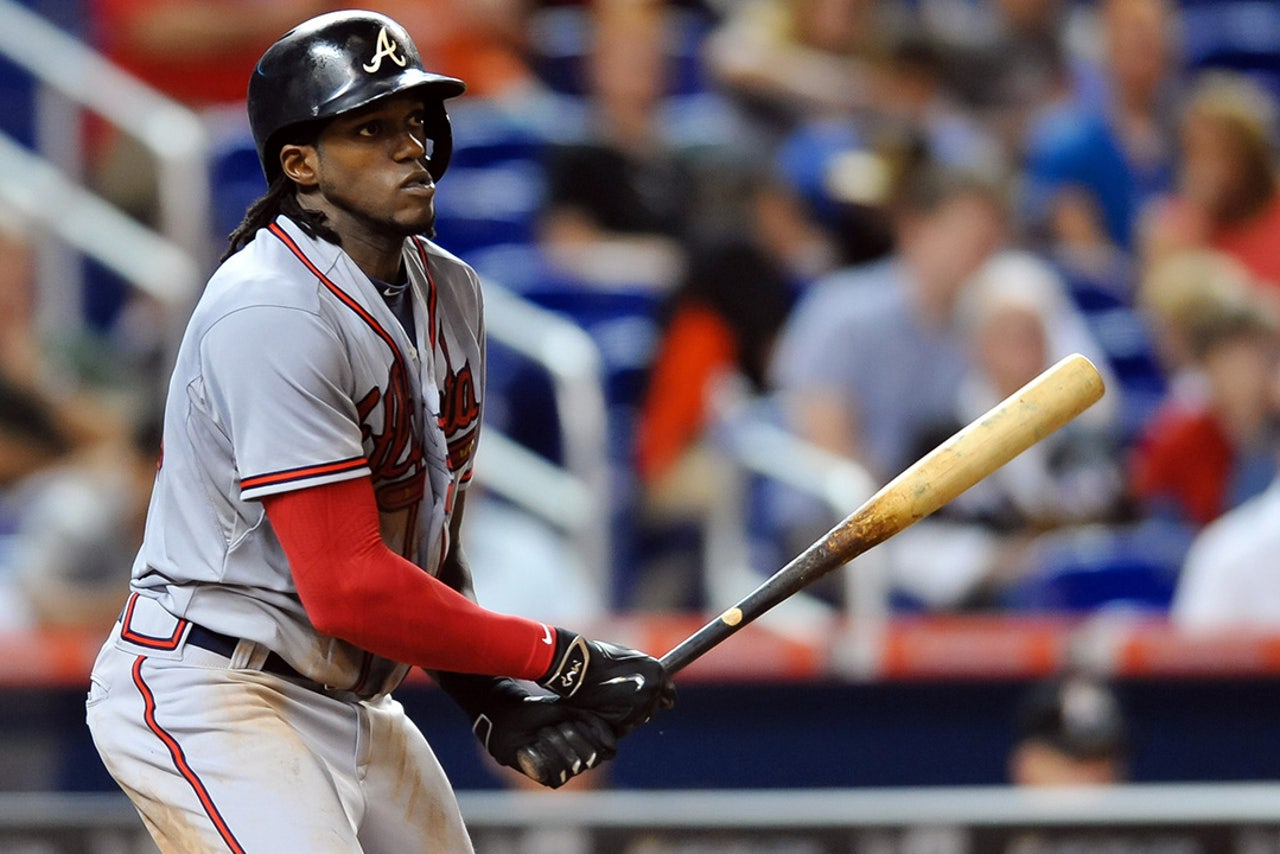 The Atlanta Braves front office has made it clear that, unless it's Freddie Freeman, it will listen to any and all trade possibilities — and even the two-time All-Star first baseman was involved in multiple trade rumors last week.
Veteran center fielder Cameron Maybin was the latest Braves player to be moved on Friday evening as he was traded along with cash considerations to the Detroit Tigers for left-handed pitchers Ian Krol and Gabe Speier.
Maybin, who was acquired in the Craig Kimbrel trade prior to Opening Day 2015, played in 141 games for Atlanta last season and was under club control for two more seasons, including a 2017 team option. He's the eighth Braves regular to be traded since July, joining the likes of Andrelton Simmons, Alex Wood and Chris Johnson.
Krol, 24, made 33 appearances for the Tigers in 2015, posting sub-replacement level production with 5.79 ERA and 5.17 fielding-independent pitching (FIP). Originally a seventh-round draft pick with the Athletics, he's played three MLB seasons with the Nationals and Tigers.
(Though Krol's career major-league statistics are underwhelming at best, it should be mentioned that in the pre-2015 prospect rankings compiled by Kiley McDaniel, a former FanGraphs writer and the new assistant director of baseball operations for the Braves, Krol showed up as one of the seven best 27-and-under assets on Detroit's roster. So it's clear that at least one executive within the organization has been high on Krol for a while.)
Speier also showed up as an honorable mention in McDaniel's preseason evaluation: "Average-sized lefty will flash solid average stuff and command, but is still inconsistent." The 20-year-old joined the Tigers organization through the Rick Porcello-Yoenis Cespedes trade last offseason and posted a 2.86 ERA in 44 innings at the Single-A level last season.
Maybin was a well-known trade option for Atlanta after boosting his stock in a bounce-back 2015 season. Boosted by a fast start, the 28-year-old posted his best season since 2012 after hitting .267/.327/.370 with 10 home runs and 23 steals. He was due $8 million for the upcoming season; the Braves are expected to save approximately $6.5 million after accounting for the cash they sent to Detroit. The Braves front office elected not to trade Maybin at the deadline — when his stock was highest.
It's a homecoming of sorts for Maybin, a former first-round pick by the Tigers, though he spoke openly about enjoying his time in Atlanta due to its close proximity to his hometown of Asheville, N.C.
"Cameron Maybin is a good outfielder with plenty of experience in center field," Detroit general manager Al Avila said. "He is coming off of a solid offensive season in 2015 and brings speed and athleticism to our club."
With Maybin on his way out, Atlanta's center field job will likely fall to veteran Michael Bourn until highly regarded prospect Mallex Smith is deemed ready. The Braves added Smith to the 40-man roster on Thursday to protect him from the Rule 5 Draft, and though the 22-year-old could challenge for an MLB roster spot during spring training he will likely be held in Triple-A Gwinnett in the early part of the season for financial reasons.
---
---