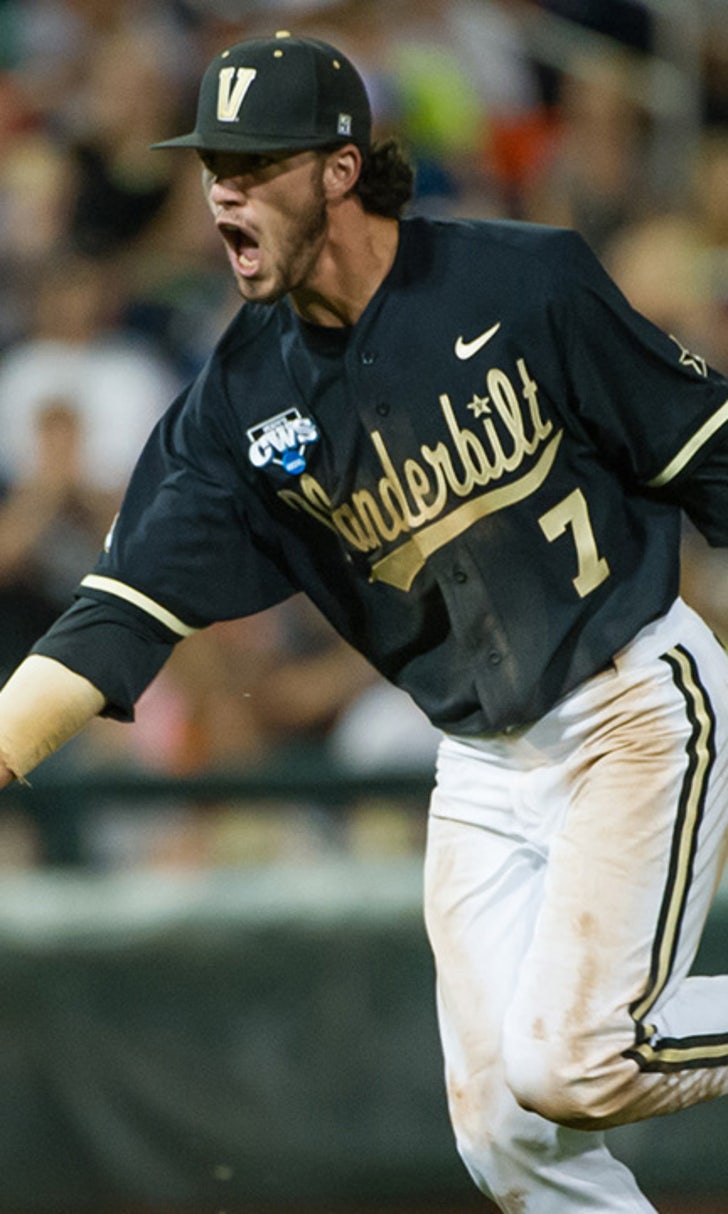 Braves' top prospects for 2016: Composite rankings
BY Zach Dillard • February 11, 2017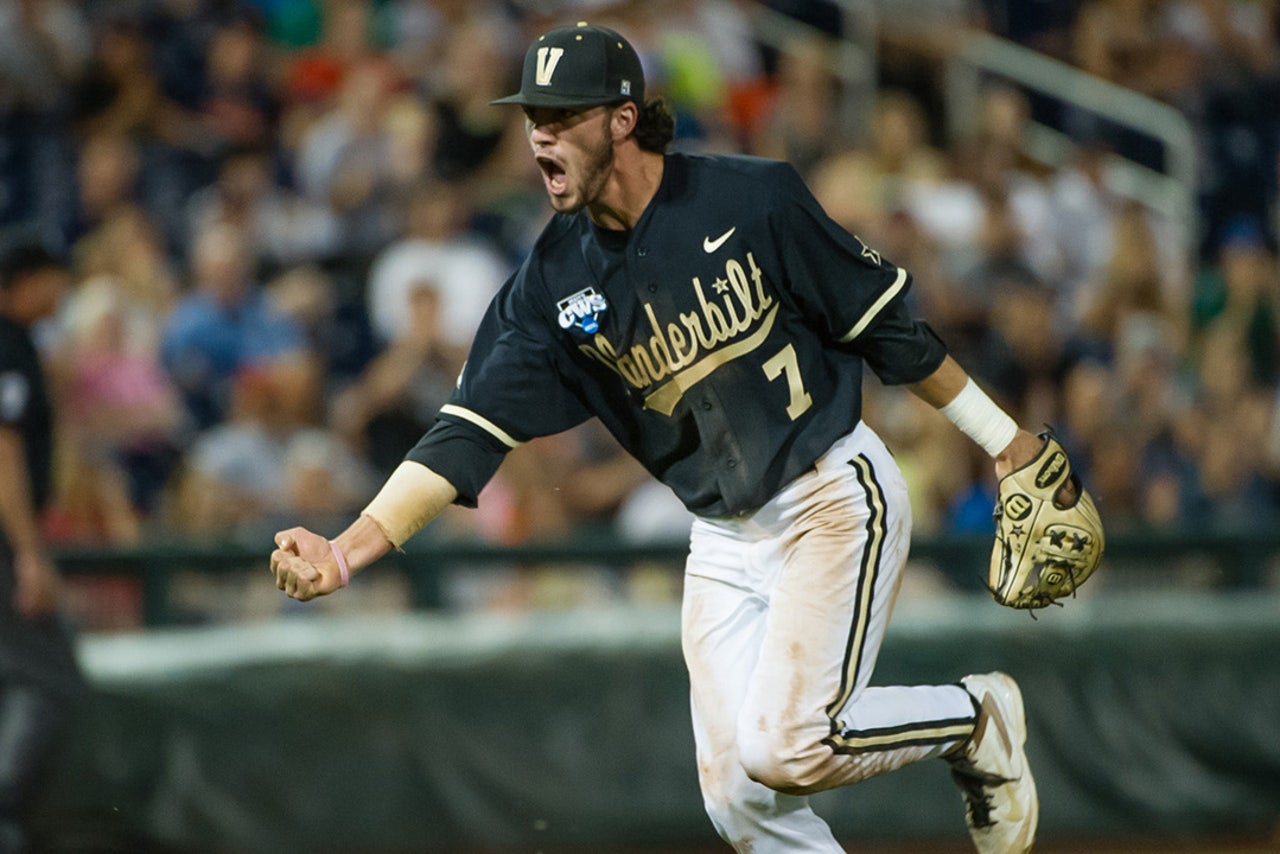 John Coppolella's 14-month trading frenzy hit the reset button on the Atlanta Braves' future.

From the Jason Heyward trade that netted the team Shelby Miller and Tyrell Jenkins to the Miller trade that capped the franchise's 2015 reshuffling with an exclamation point, the front office acquired 31 prospects, two competitive balance draft picks, a 25-year-old outfielder with All-Star potential and five years of club control, one year of veteran shortstop Erick Aybar and promising reliever Paco Rodriguez. There were poor acquisitions (Trevor Cahill) and trade throw-ins (Bronson Arroyo, Carlos Quentin) along the way, and a few productive additions have already been flipped (Miller, Cameron Maybin, Juan Uribe), but to date Coppolella's trade-centric plan is on track.

Of course, it required trading away most of the team's top MLB players to accomplish the early portion of Atlanta's mission, but acquiring the likes of top prospects Dansby Swanson, Aaron Blair, Sean Newcomb, Touki Toussaint, Max Fried and Mallex Smith demands sacrifice.

In the third edition of our Braves prospect composite rankings, there's a clear and promising snapshot of just what those difficult moves yielded. First, a quick refresher.

FOX Sports South has put together a composite top-20 ranking for the Braves' 2016 top prospects to help balance out the various projections. Using available prospect lists from 10 sources, players were awarded points for top-20 rankings. (For example, a No. 1 ranking earned a player 20 points, a No. 2 ranking earned 19 points, No. 3 earned 18 points, etc. The highest-possible score was 200.) The 10 lists are as follows:

MLB Pipeline | ESPN (Keith Law) | CBS Atlanta (Grant McAuley) | Minor League Ball | Talking Chop | Baseball America | Baseball Prospectus | FanGraphs | Braves General Store | Chop County

Before breaking down any remaining particulars, here's the pre-spring training edition of our top-20 Braves prospect composite rankings: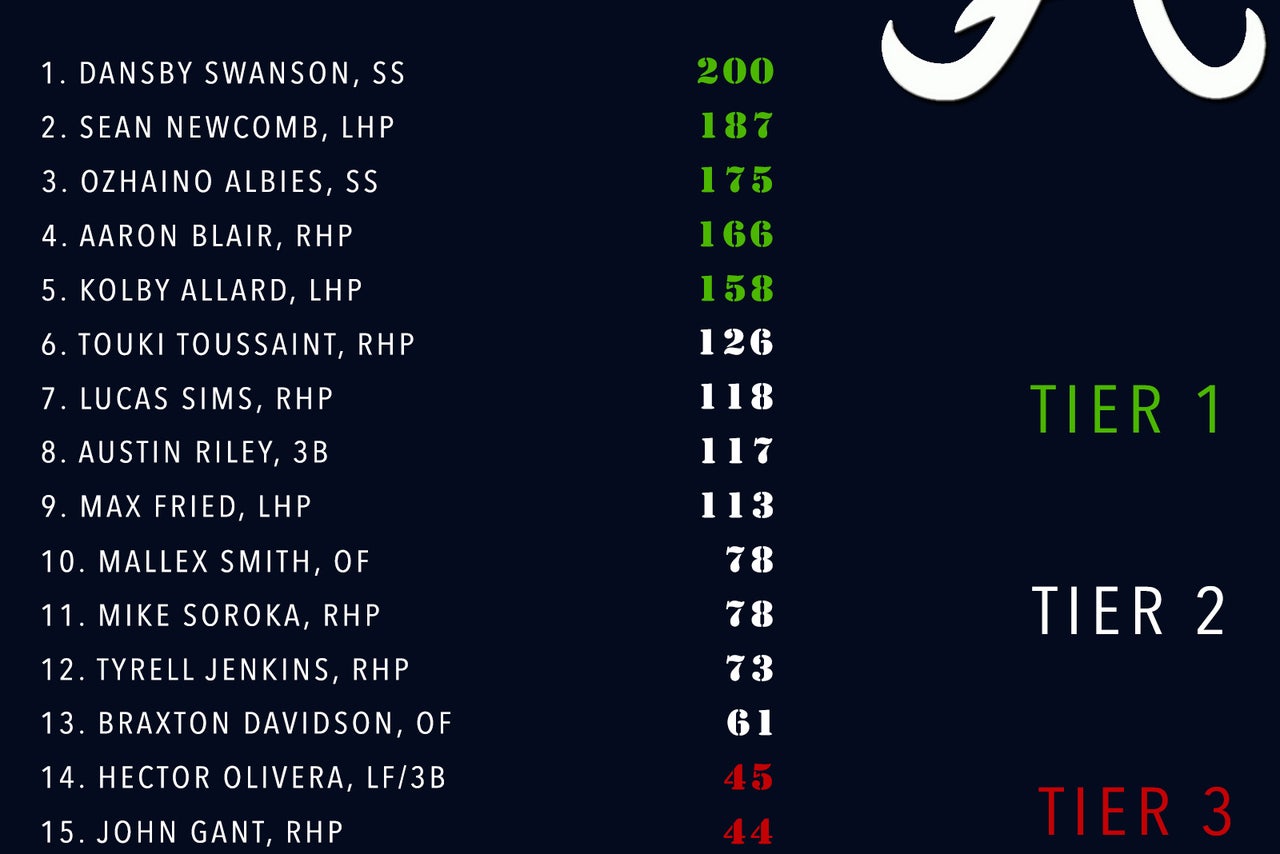 Sean Newcomb's reign as the Braves' top prospect was short and sweet.

Swanson, the No. 1 overall pick in the 2015 MLB Draft, quickly supplanted Newcomb in the top spot as the highest-rated Braves minor-leaguer since Julio Teheran in 2011. The 6-foot-1 Vanderbilt product posted a .394 on-base percentage and 145 weighted runs created in his first taste of pro ball with Low-A Hillsboro.

He's expected to challenge for an everyday major-league spot as early as 2017.

As Braves assistant director of player development Jonathan Schuerholz said in December, "You read the Baseball Americas and you watch the College World Series and you see what all the write-ups are on Dansby. And everything so far has been as advertised. He's been a tremendous athlete."

This is not normal. The Braves were already an upper-echelon (and arguably the very best) pipeline at the conclusion of the '15 campaign, and yet through trading cost-controlled stars in Simmons and Miller they acquired their Nos. 1, 2, 4 and 16 farmhands in the span of two months. Swanson ranks as the highest-rated prospect in every single one of the 10 rankings, hence the perfect 200 score. Additionally, and not surprisingly considering the team's overall talent level, Swanson is considered a unanimous top-30 prospect around baseball — with some evaluators slotting him as high as top-10.

"I feel like (the Braves) really want to build from the bottom up in order to be successful for many years to come," Swanson said at Braves FanFest in January. "It's not a one-year buy. It's something that can last forever. That's what they're trying to build and they want to be good every single year."

"They want to be consistent in the sport that's the toughest to be consistent at. It'll be fun to be able to accomplish that with everyone."

Newcomb, the 6-foot-5 southpaw from Brockton, Mass., remains the organization's most highly regarded pitching prospect.

Eight of the 10 rankings tab Newcomb as the No. 2 guy — and the only ones that do not (FanGraphs, ESPN) consider him one of the system's four best prospects. Considering his club control, productivity and ceiling, Andrelton Simmons was expected to bring back an impressive return. When Coppolella labeled the Angels' offer too good to pass up, this is the type of top-tier arm you'd expect to see.




The Braves' front office has done some heavy lifting since Frank Wren's dismissal. Seventeen of the 20 prospects in our composite were not a part of the system when John Hart and John Coppolella took over.

Ozhaino Albies (2013 international free agency), Lucas Sims (2012 first-round pick) and Braxton Davidson (2014 first-round pick) are the only three holdovers from the Wren Era.

While the franchise added elite prospects this offseason through the Simmons and Miller trades, the depth has steadily grown since the Heyward deal in 2014. It's the real reason the farm system has transformed from a bottom-five system around baseball — as John Hart said, when he first evaluated the prospect pool upon taking the Braves gig, "I almost turned around and left." — to a near-consensus top-five system with an extremely bright future.

Five players log double-digit points in each ranking system: Swanson, Newcomb, Blair, Albies and teenage left-hander Kolby Allard.

Albies comes closest to giving Swanson and Newcomb a run for their money as the composite No. 1 (though no player was truly challenging Swanson). The 18-year-old tore up Single-A Rome with a .771 OPS and 29 steals and while Coppolella mentioned him as a possible 2016 call-up candidate, the team's '17 season in SunTrust Park might be more realistic. The team has a decision to make down the line since two of its elite prospects both play shortstop, but that's a good problem to have at this point.

Sims joins Albies as the only Frank Wren acquisition (and only draftee) unanimously praised as a bona fide top-tier prospect and future option for the parent club's starting rotation. Sims, the team's 2012 first-rounder, has gone through his fair share of struggles in the minors, but he hit his stride at Double-A Mississippi last season and recently tore up the Arizona Fall League.

The 21-year-old has an outside chance at making his MLB debut in 2016 — there could be a crowded field knocking on the door with Newcomb, Blair and Jenkins, among others — but he should at least make it to Triple-A Gwinnett.

Allard adds another first-round pick to the mix. The Braves drafted the left-hander 14th overall last June and though he comes with some health concerns — undergoing back surgery following his rookie-ball season — he is a potential top-of-the-rotation starter with nasty stuff.

This farm system is bound to take some hits in 2016.

Pseudo-prospects Hector Olivera and Manny Banuelos are already expected to make the active roster on Opening Day — Olivera is slotted in as the Braves starting left fielder at the moment, while Banuelos is the only left-handed starter on the 40-man roster — and more prospects are on their way. Given the parent club's youth and overall talent deficiencies, players like Newcomb, Blair, Jenkins, Sims, Mallex Smith and John Gant are reasonable call-up considerations in 2016. Call-ups can drain a farm system's depth.

However, Coppolella's staff is not done reeling in top-tier talent.

Thanks to their disappointing 2015 season, the Braves own the No. 3 overall pick in the 2016 draft — a slot that comes with the expectations of landing a star. Additionally, Atlanta owns the Nos. 40  and 44 picks, the former being a competitive balance selection acquired from the Marlins in the Olivera trade. That gives the front office an opportunity to land three of the nation's top 50 college or high school players this summer, and considering how it turned lesser picks in last season's draft into Allard, Mike Soroka and Austin Riley (not to mention No. 1 pick Dansby Swanson), there's room for optimism.

The international market is expected to yield major results as well. The Braves worked diligently to not overspend their bonus pool money last year while still signing shortstop Derian Cruz and outfielder Christian Pache in order to be major players this summer.

All signs point to top-rated international prospect Kevin Maitan, considered a once-in-a-blue-moon talent who various scouts have compared to Miguel Cabrera and Chipper Jones, signing with the Braves in June. ESPN's Keith Law has called it the "worst-kept secret in the industry" and there are already photos littering social media of Maitan in Braves gear. Outside of Maitan, though, some believe the Braves could "blitz" the international free agent market — adding to their overall depth.



One last note on the farm system's future: If the Braves struggle again in 2016, as many projections expect, that could net them another high draft pick for 2017 as they move into SunTrust Park. As long as Coppolella and his scouting department pinpoint the right players with these picks and signings, the tools are in place to keep the Braves from falling outside the top-10 for at least the next few years.

— Baseball Prospectus, Baseball America and ESPN only post their top-10 lists for the 2016 season, which skews the scoring toward the system's elite prospects.

— There's still not a consensus on whether Olivera should still be considered a prospect. The 30-year-old outfielder/third baseman retains his rookie eligibility (87 plate appearances in 2015), but he is widely considered to be an everyday member of the Braves' parent club already. Olivera's points were derived solely from Fangraphs, Baseball America and Minor League Ball. The same ideology applies to Manny Banuelos.

Follow Zach Dillard on Twitter
---
---