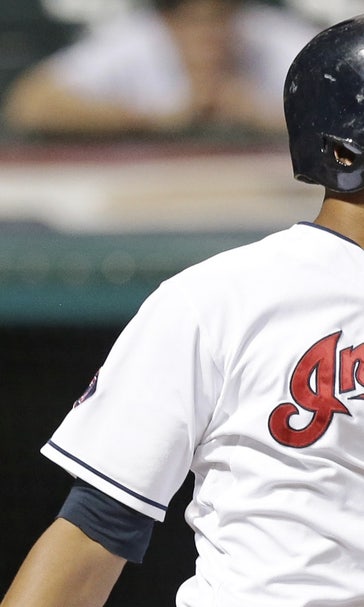 Brantley could miss second straight game
September 24, 2015

Time may be about up for the Cleveland Indians, but the Minnesota Twins are going to stick around for a while.
Minnesota has ridden three straight victories to the doorstep of the AL's final postseason spot, and it will go for a home sweep Thursday night to deal another blow to the fading Indians.
The Twins (78-73) seemingly put their playoff hopes in jeopardy by losing five straight before responding with a spurt that has pulled them within one game of Houston for the second wild card.
"This is the time of year where every good performance is magnified," starter Phil Hughes told MLB's official website after beating the Indians in Wednesday's 4-2 victory.
Kyle Gibson looks to become the latest Twins starter to stymie the Indians (74-76), who have managed 12 hits and three runs through two games of this series while falling 4 1/2 back of the Astros.
Gibson (10-10, 3.73 ERA) has pitched well in his last five starts with a 2-1 record and 2.67 ERA. Opposing batters have hit .205 against him in that span without a home run.
He has not faced the Indians this year but was hit hard in his final two outings against them in 2014, allowing 15 hits and 12 runs in 8 1-3 innings.
Yan Gomes homered twice off Gibson last season and is 5 for 9 lifetime against him. Carlos Santana also took him deep in 2014, but that's his only hit in 10 at-bats against the right-hander. Santana snapped 0-for-12 drought with his 17th home run Wednesday.
Gibson may catch a break as Cleveland's No. 3 hitter, Michael Brantley, could be out of the lineup for a second straight game after jamming his shoulder in a 3-1 loss in the series opener. Brantley did not have an MRI and plans to take some swings in the batting cage before the series finale.
Last year at this time, Cleveland's Cody Anderson was coming off a rough 4-11 campaign at Double-A Akron in which he had a 5.44 ERA in 25 starts. A productive offseason and a promotion from the minors in June followed, and after a brief stint on the disabled list, the rookie now looks to continue thriving at the big-league level.
"It's been really almost surreal," he said. "It's been such a fun year. I can't really put it into words."
Anderson (5-3, 3.48) has beaten aces in each of his last three outings, besting Detroit's Justin Verlander in back-to-back starts before topping Chris Sale of the Chicago White Sox on Friday. The right-hander is 3-0 with a 2.12 ERA since his return from the disabled list in late August.
The start that sent him there was a 10-9 loss to Minnesota on Aug. 7 in which Anderson coughed up six runs in 2 2-3 innings while straining his left oblique. Anderson was 0-2 with a 10.19 ERA in four starts before his DL stint, but he said fixing a mechanical flaw in his motion while sidelined has helped in his return.
One of his biggest concerns should be Brian Dozier, who doubled off Anderson last month and homered Wednesday for the fifth time in nine games against Cleveland.
---
---