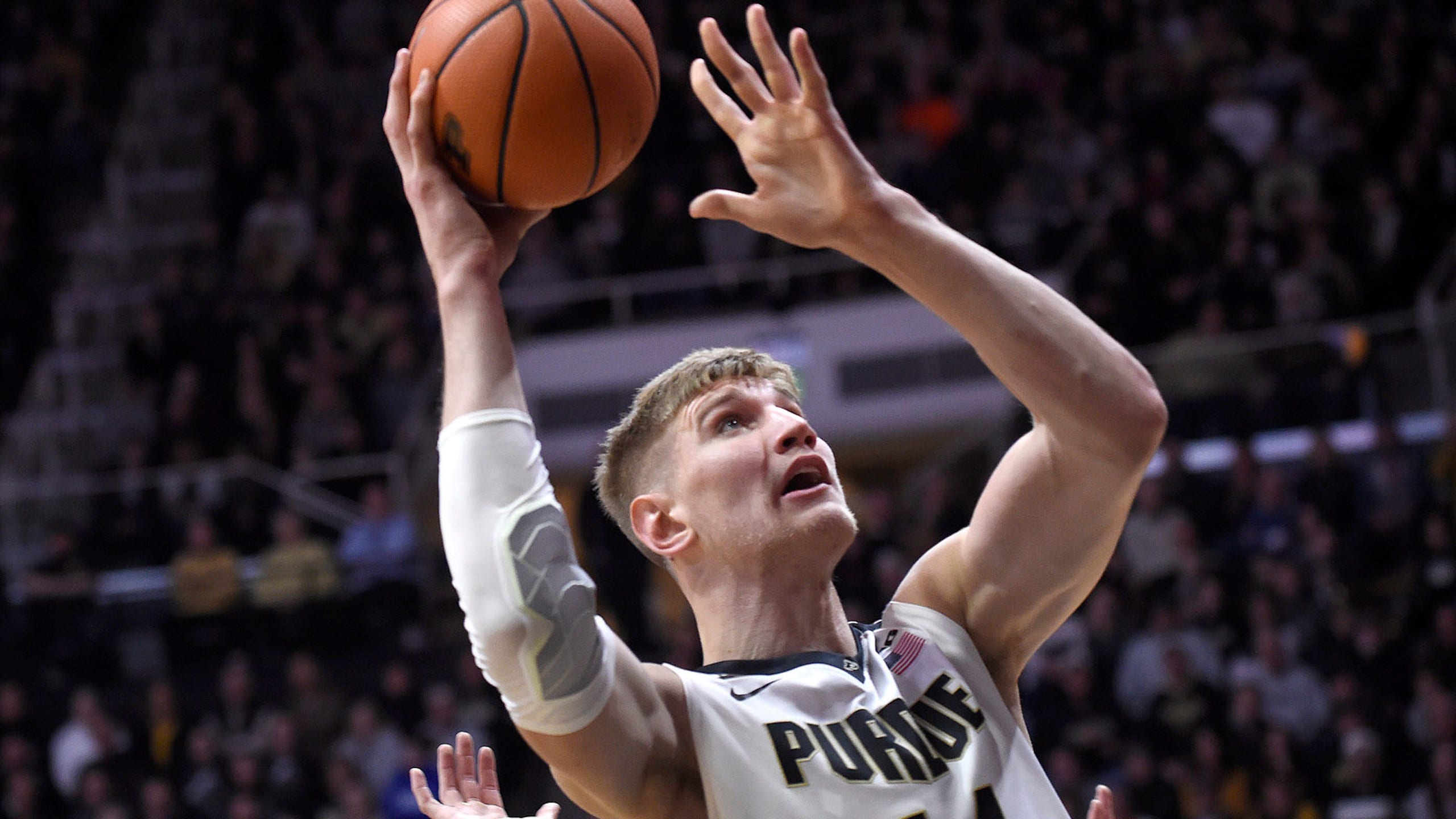 Boilermakers look to keep rolling against struggling Golden Gophers
January 13, 2018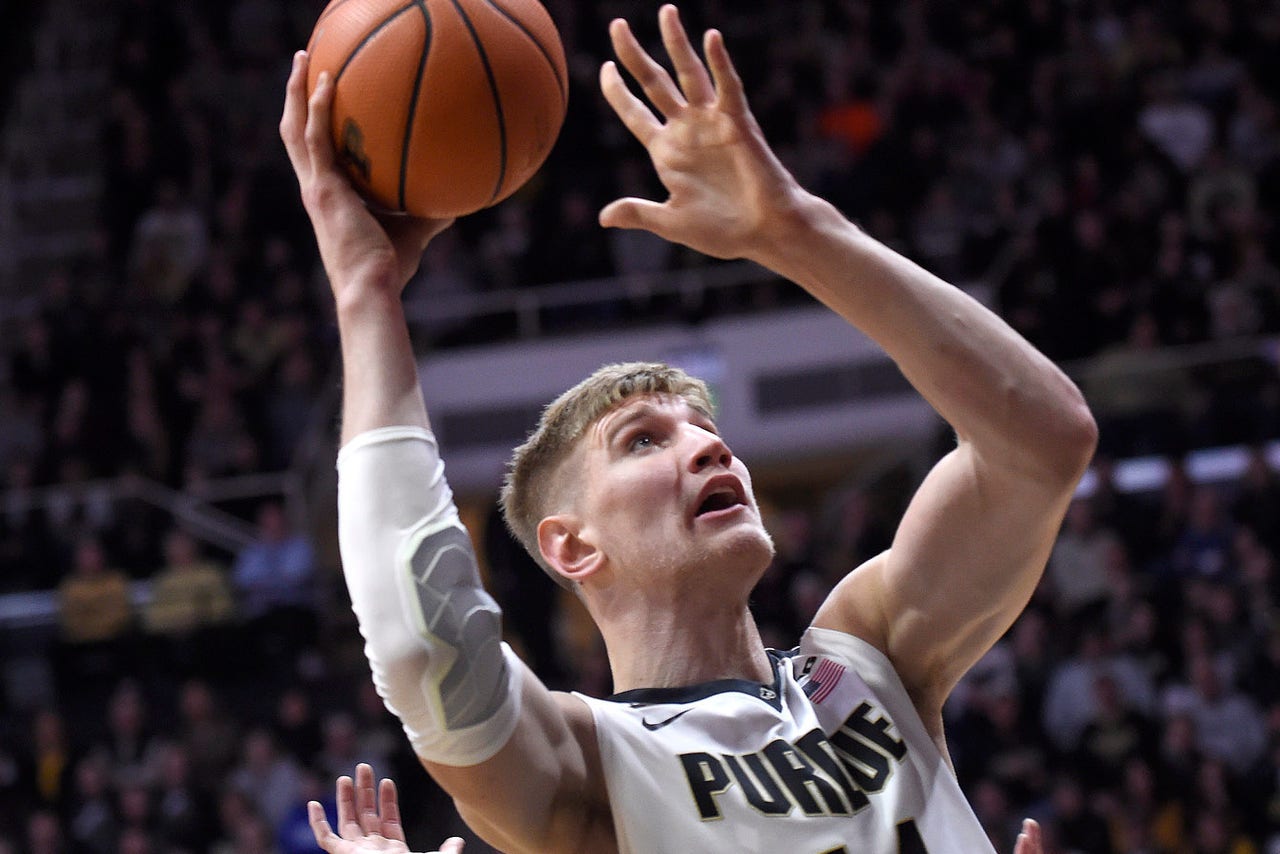 Purdue is reveling while Minnesota is unraveling.

The fifth-ranked Boilermakers hope to continue the trend, while the Gophers still believe they can awaken from their recent nightmare and salvage the season with a win when the two teams tangle on Saturday at Williams Arena in Minneapolis.

The Boilermakers (16-2, 5-0 Big Ten) passed a difficult road test on Tuesday with a 70-69 win over Michigan. Purdue can equal its best 19-game start in school history (17-2 in 1987-88) with a win.

The Gophers (13-5, 2-3) got off to a good start and were ranked as high as No. 12 until a loss to Miami in the Big Ten/ACC Challenge. Losses to Nebraska and Arkansas sent things spiraling, culminating with a loss to Northwestern.

Off the court, center Reggie Lynch has been in the spotlight after being accused of sexual assault for a third time. Lynch remains on the team even though a university panel found him "responsible" for two incidents in April 2016 and recommended he be tossed off the team.

Coach Richard Pitino has suspended Lynch indefinitely. The senior center has missed the past two games and won't play Saturday. It's uncertain when he will play again, although he can practice with the team.

"As I said before, when a difficult situation like this arises you go to your university officials and you follow the process and the policies," Pitino told the Minneapolis Star-Tribune on Friday. "And I'm very comfortable we did that."

The Minnesota frontcourt will be further depleted as forward Amir Coffey (14.4 points, 4.1 rebounds and 3.5 assists) also will not play because of a shoulder injury.

And against a team like the Boilermakers, teams need to be at full strength. At least Pitino will have Jordan Murphy and Nate Mason available.

Murphy averages 18.3 points and 12.1 rebounds per game. Mason is scoring at 15.6 point per game clip.

"They've been through a lot; it's been a tough stretch, but they have a lot of experience," Purdue coach Matt Painter said.

Murphy and Mason possess the ability to break down the opposition and create for others and score for themselves.

"What Jordan Murphy has been able to do speaks for itself," Painter said, referencing Murphy's double-double streak in every game this season except for the Northwestern game.

"We've got to be ready for their best shot," he said. "We have to be able to rebound, ready to take good shots and not turn the ball over."



The Boilermakers have won 12 straight thanks to the heroics and hard work of 7-foot-2 center Isaac Haas.

As a freshman, Haas made less than 55 percent of his free throws. As a senior, Haas is no longer a liability at the line and he proved that on Tuesday against the Wolverines when he sank the game-winning free throw with four seconds left.

"I knew when I got fouled I was going to make at least one of them," Haas told the Lafayette (Ind.) Courier Journal. "Everybody was trying to get me to calm down and focus on the free throw and I'm like, 'No, I'm going to make it. I'm not worried about that."

His confidence epitomizes the entire squad.

Their No. 5 ranking is Purdue's highest since they topped out at No. 3 eight years ago. The Boilermakers are in the top 25 in the nation in scoring, scoring defense and assists.

The Gophers will be motivated as well.

"I think they are excited about moving forward," Pitino told the St. Paul Pioneer Press. "I think we got Northwestern out of our system a little bit, but I think we are ready to go."


---
---