Blues, Stars will tussle for conference lead tonight in Dallas
Published
Mar. 12, 2016 11:04 a.m. ET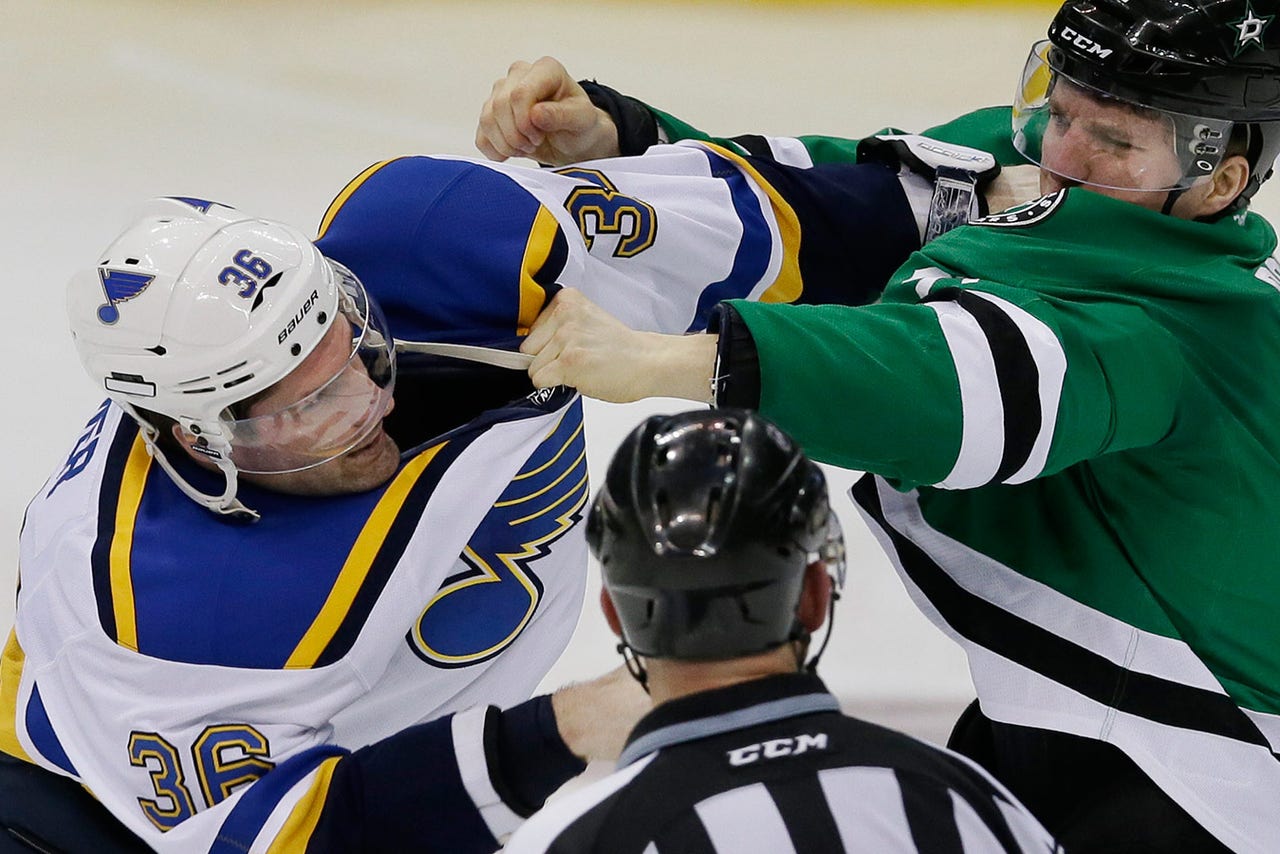 One can look at this four-day span as a three-team round-robin tournament between the top teams in the Central Division, and judging by the first two results, the schedule makers saved the best for last.
St. Louis and Dallas have both defeated the defending Stanley Cup champion in that time, and the Blues now visit the Stars on Saturday night with the division and Western Conference leads on the line.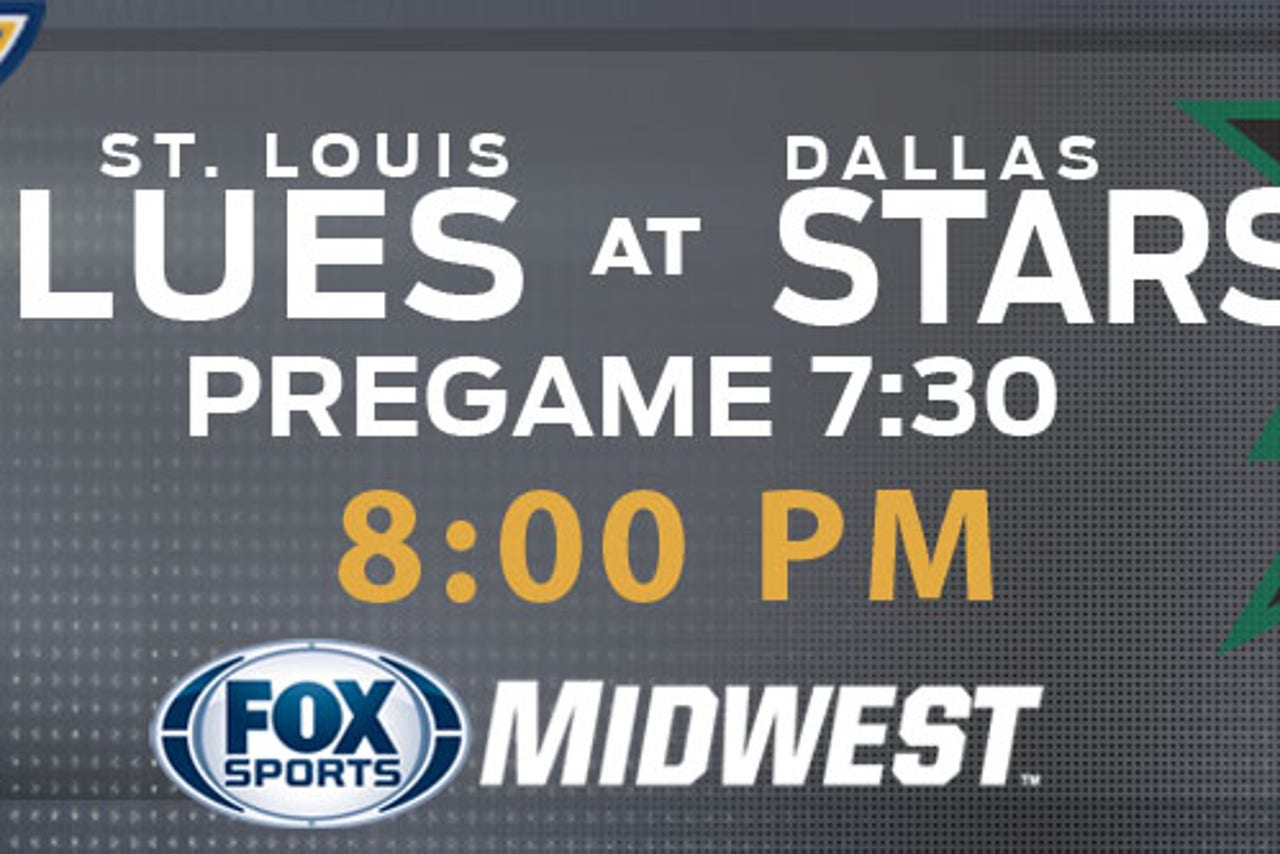 While the Stars (41-20-8) were the latest to beat Chicago 5-2 in Dallas on Friday to move to the top of the conference with 90 points, St. Louis (40-20-9) was also in action with a 5-2 home win over Anaheim to remain a point back. It followed Wednesday's 3-2 home shootout win over the Blackhawks, extended the Blues' winning streak to match a season-best five and also moved them a point ahead of Chicago in a season full of adversity.
"With everything we've gone through, we wake up tomorrow morning in a hockey game for first place," St. Louis coach Ken Hitchcock told the team's official website. "Nobody would have thought of that because everything these guys have been through. That's been a feather in their cap. ... A tough opponent, but pretty impressive that we've been able to maintain a competitive level despite missing key guys all year."
Against the Ducks, Vladimir Tarasenko had two goals and an assist, and Jori Lehtera and Patrik Berglund each scored for the second time in three games. Those four goals all came in the third period with St. Louis totaling six shots.
The Blues have averaged 3.80 goals per game on the winning streak heading into a five-game road trip. They've also gone 7-1-0 in opponents' buildings since the start of February with 3.25 goals per game.
Jake Allen, who is 3-1-0 with a 1.33 goals-against average in the second of back-to-back sets this season, has been in goal for the entire winning streak with a 2.13 GAA. He's confirmed to start against the Stars and has posted shutouts twice on his personal three-game winning streak against them and stopped 76 of 78 shots.
Two of Allen's victories in the series came this season as the Blues have won five of six with Dallas while limiting the high-scoring Stars to 1.83 goals per game. St. Louis' Jaden Schwartz has four goals in his last two games versus the Stars.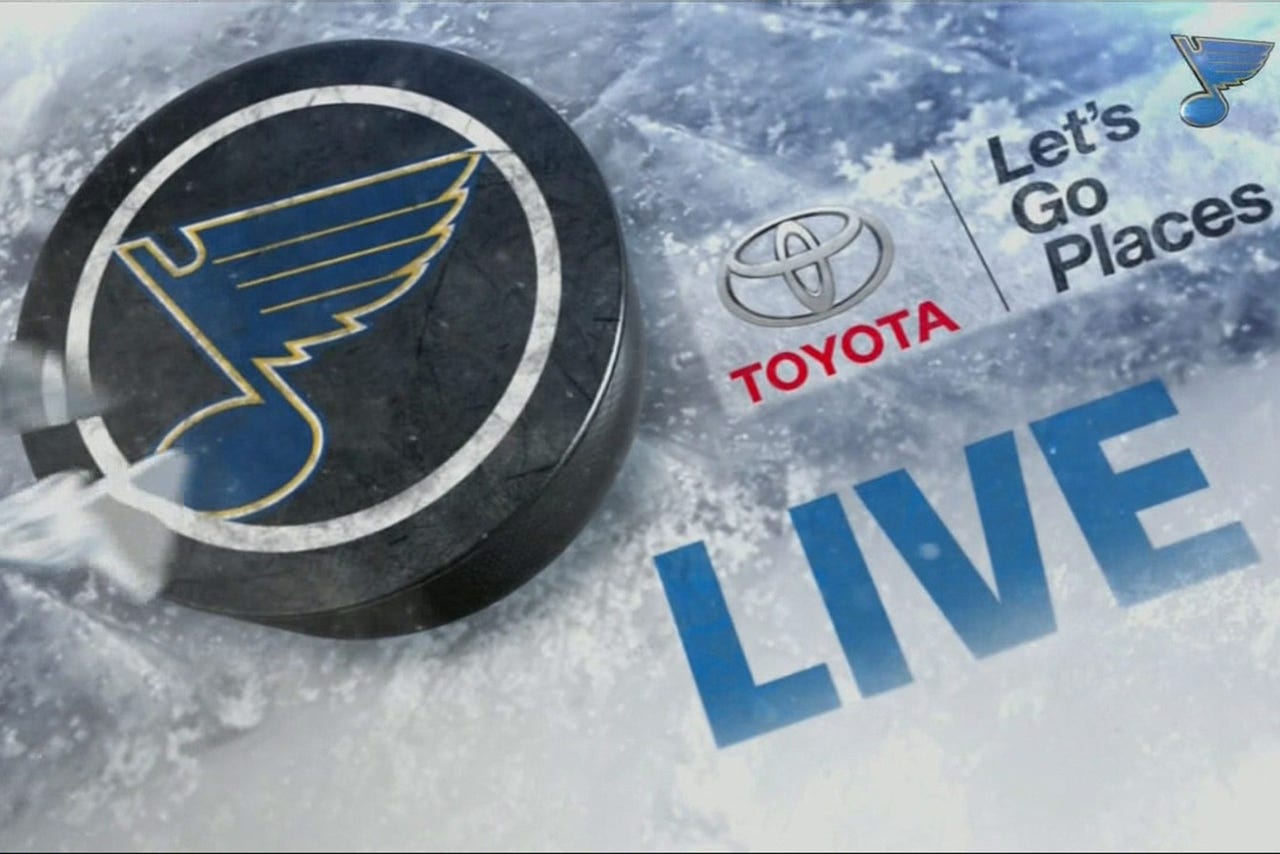 Watch the Blues Live pregame and postgame shows before and after every St. Louis Blues game on FOX Sports Midwest.
The Stars are playing the second of a five-game homestand with a 3-0-1 span beginning to make up for a preceding 1-5-2 stretch. Against Chicago, Tyler Seguin, Jamie Benn, Jason Spezza and Ales Hemsky each had a goal and an assist. Spezza has scored in five straight games for the first time in more than six years, Hemsky has two goals and two assists in the last two games, and Seguin ended a season-long five-game point drought.
Two goals came on the power play, and in the last nine games the Stars are 9 of 30 (30.0 percent) and 27 of 30 (90.0) on the penalty kill. They expect a tougher test Saturday.
"St. Louis might be the best team in the league right now (with) the way they're playing, and they're healthier," coach Lindy Ruff told the team's official website. "(Saturday the) task is going to be even a little more daunting than putting things together the way we did (against Chicago), changing lines around and coming up with the effort we did."
Kari Lehtonen faced Chicago, so Antti Niemi figures to take over Saturday. Niemi, however, is 1-2-1 with a 4.68 GAA in his last five games. He's also posted a 4.72 mark over an 0-3-1 span versus the Blues.
---
---