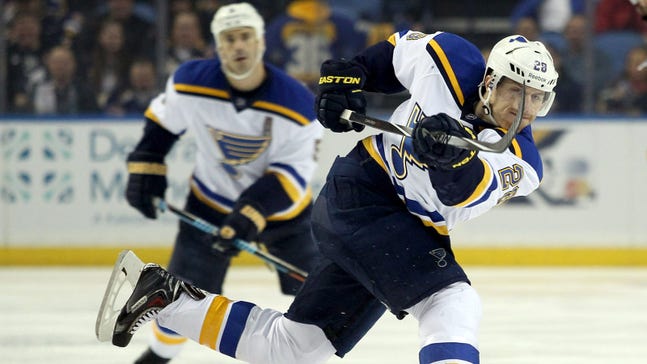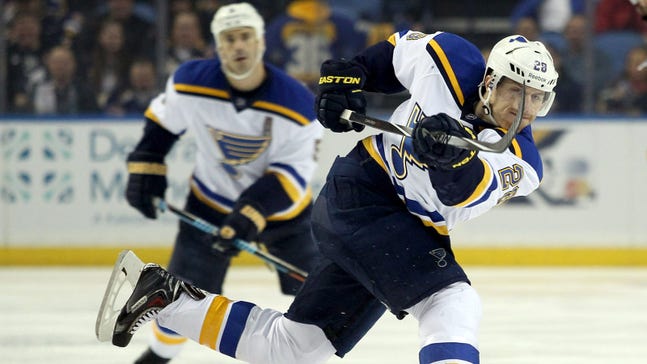 Blues head to Columbus on the best stretch in franchise history
Published
Feb. 6, 2015 12:56 a.m. ET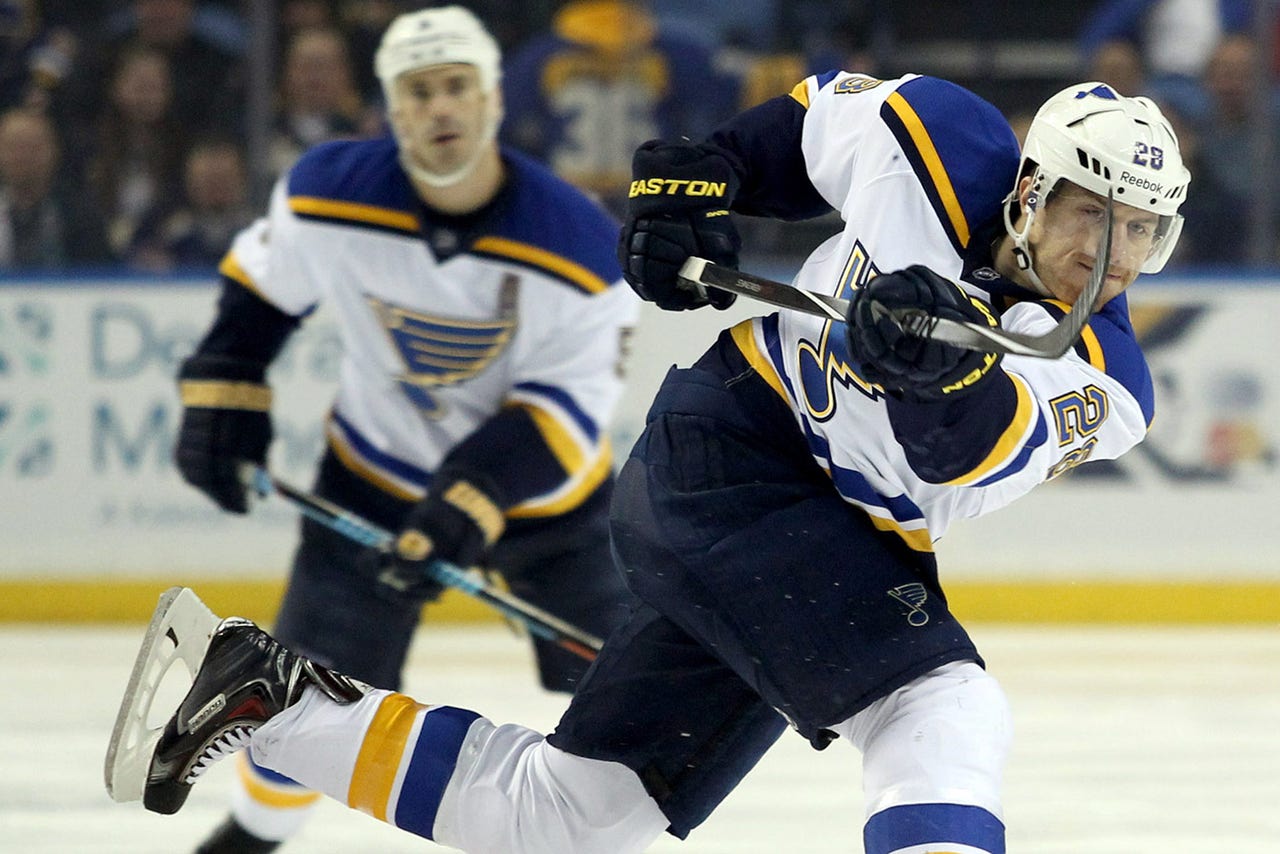 The St. Louis Blues are on the best stretch in franchise history and that doesn't seem likely to change against the spiraling Columbus Blue Jackets.
Seeking their first eight-game winning streak in over 12 years, the Blues can take over sole possession of the Central Division lead Friday night at Nationwide Arena.
St. Louis (34-13-4) has won seven straight and recorded at least one point in 13 consecutive games (12-0-1). The Blues scored twice in the third period and Jake Allen stopped 23 shots in a 3-0 victory at Buffalo on Thursday.
"It's two points in the bank on the road in the dog days of the season," captain David Backes told the team's official website. "We'll take it and again, we're in the midst of a pretty good run and I think coaching staffs in general tend to push harder when you're in the midst of good runs and don't want you getting complacent. That's understandable and we need to push through and get our game back to where it's dominant hockey from start to finish, the way it was at the beginning of this run.
"When we have that, it doesn't matter who we're playing or where we're playing it's a tough team to play against."
The Blues moved into a tie with Nashville for the top spot in the Central and are two points behind Anaheim for the league lead. A victory Friday would give them eight straight for the first time since a nine-game run Oct. 15-Nov. 5, 2002.
This would seem to be a favorable matchup for St. Louis, which has won 12 of 15 meetings with Columbus (21-25-3), including six of eight in Ohio.
Brian Elliott is 6-0-1 with a 1.98 goals-against average against the Blue Jackets, and he'll likely get a chance to improve on that after Allen's performance Thursday.
Elliott has a 2.03 GAA and two shutouts while going 8-0-1 in the last 10 games.
Vladimir Tarasenko, who has a goal in three straight contests, tallied twice before Backes found the net 22 seconds into overtime of a 4-3 win at Columbus on Dec. 14, 2013.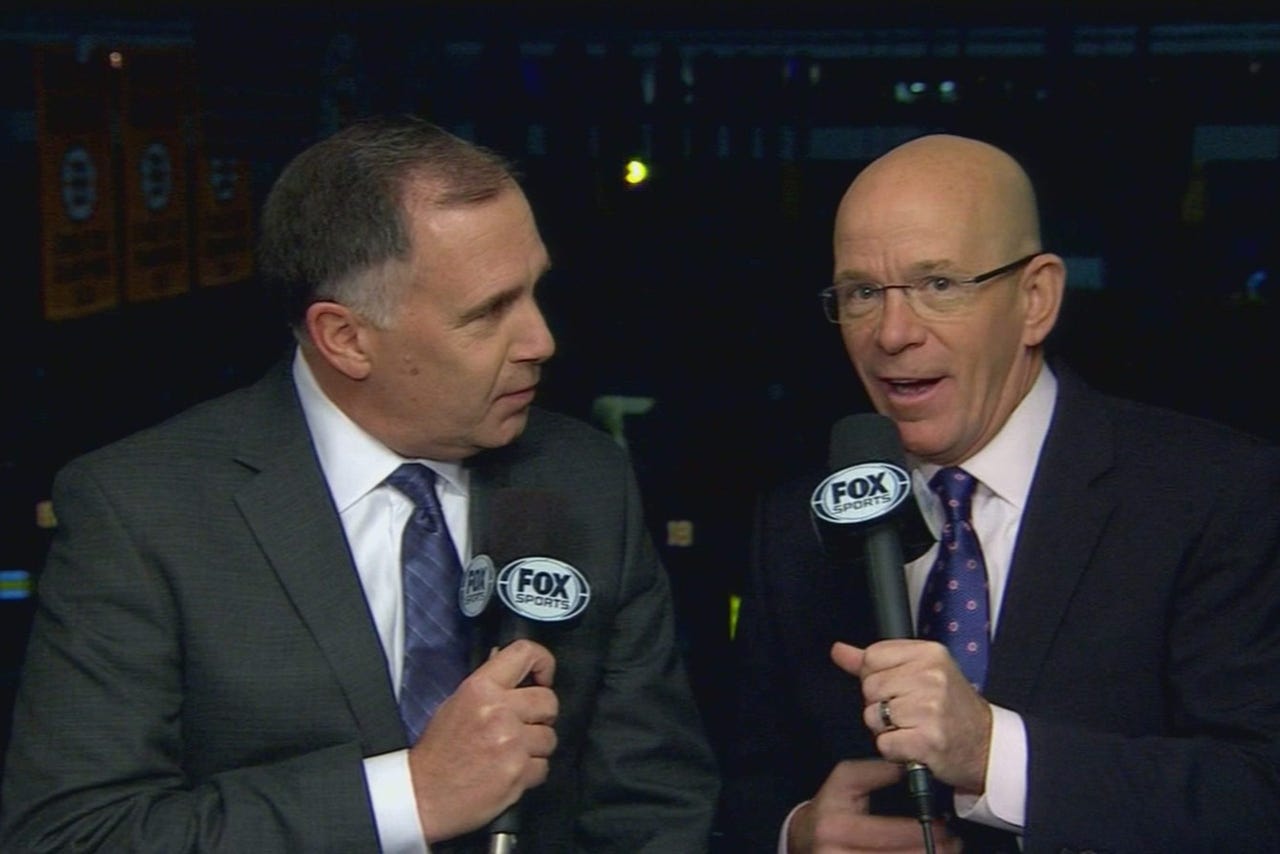 FOX Sports Midwest coverage of the Blues-Blue Jackets game begins at 5:30 p.m. Friday with Blues Live.
Tarasenko and Backes had two assists apiece in a 6-2 rout Jan. 4, 2014.
The Blue Jackets are rapidly falling out of playoff contention, losing eight of 11 games and three in a row after falling 4-1 at home to Arizona on Tuesday.
"I don't think anybody here is thinking we're going to quit," said defenseman James Wisniewski. "But we're definitely in a big hole. It's a slippery slope. You don't want to get that losing feeling back in this room."
Ryan Johansen has two goals in six games after netting eight in the previous nine. The center leads the team with 19 goals and has 45 points, tied with Nick Foligno for the team lead.
Johansen has a goal in each of the last two home meetings with the Blues, but had no points and was a minus-3 at St. Louis on Jan. 4.
Foligno has one point in 10 career games against the Blues.
Curtis McElhinney is slated to be back in net after rookie Anton Forsberg made 25 saves Tuesday. McElhinney, getting increased playing time with Sergei Bobrovsky out at least two more weeks with a groin injury, has lost all five career starts against St. Louis with a 5.14 GAA.
---