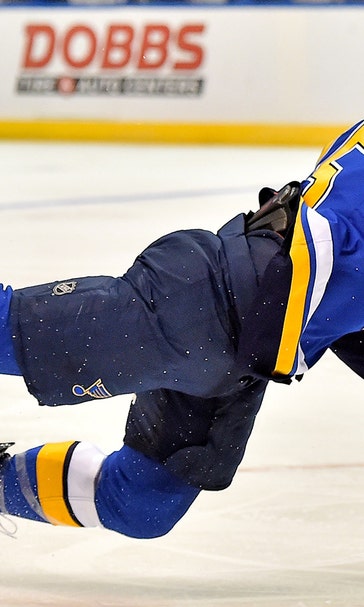 Blues battling injuries but it's still been better than Ducks' luck
October 29, 2015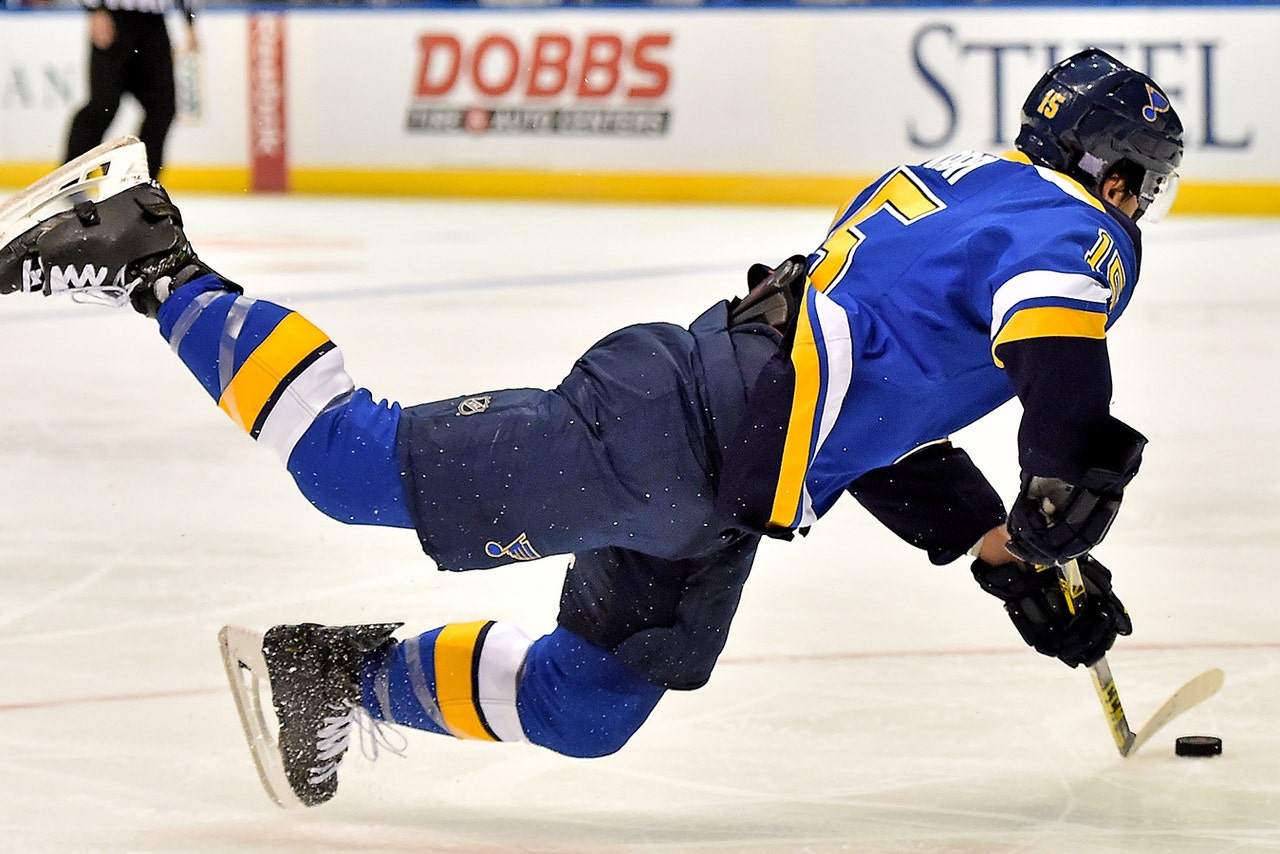 The Anaheim Ducks and St. Louis Blues were the Western Conference's top two teams during the 2014-15 regular season, but only one has looked like a contender during the early stages of this one.
Aiming to avoid their first five-game skid in nearly two years, the offensively challenged Ducks conclude a difficult road trip Thursday against the injury-plagued Blues.
After managing a mere six goals in losing seven of its first eight games, Anaheim (1-6-2) briefly broke out of its scoring slump by netting three over the final 5:16 of the first period Tuesday in Dallas.
The Stars then scored the next four to earn a 4-3 victory and drop the Ducks, whose 109 points tied St. Louis for most in the West last season, to 0-3-1 on a five-game trek.
"We have a 3-0 lead, and you should not lose a game like that," said coach Bruce Boudreau, whose team was outshot 17-2 in the third period. "We can sugarcoat it and say it's ran out of gas, but these guys are professional athletes. There should be no such thing as running out of gas."
The Ducks have received next to no production from their top players during their second four-game slide of the season. They haven't lost five straight since an 0-3-2 stretch from Nov. 12-20, 2013.
Corey Perry, whose 76 goals over the previous two seasons are tied for third-most in the league, has yet to score this season. Neither has Ryan Getzlaf and Ryan Kesler, and Getzlaf will miss a second straight game after undergoing an appendectomy Wednesday.
St. Louis (6-2-1) has remained among the West leaders despite significant injuries to several core members. Top-line center Paul Stastny broke his right foot in the fifth game, forward Jaden Schwartz will miss three months after fracturing his ankle last week and Patrik Berglund (shoulder surgery) is out until January.
Defenseman Kevin Shattenkirk will miss a seventh straight contest with a lower-body injury but may return Saturday against Minnesota.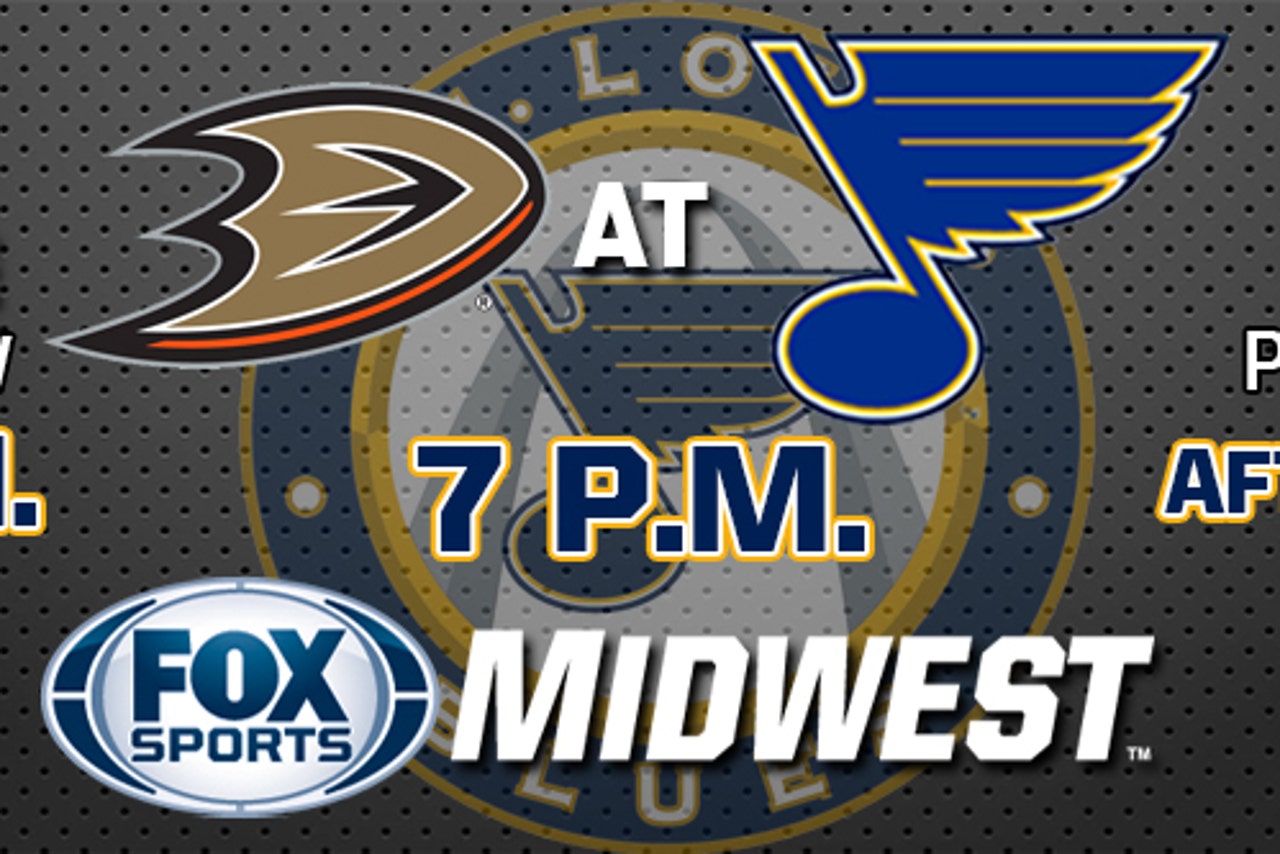 The Blues have survived behind their depth and solid work from the goaltending duo of Brian Elliott and Jake Allen, who made 26 saves in Tuesday's 2-0 win over Tampa Bay that halted a two-game skid.
"Our goalie was good," coach Ken Hitchcock said. "He was solid all night. He was out on top of the crease, he was aggressive. It was good to see, real good to see."
Anaheim has been shut out five times already this season and has scored just five goals in Frederik Andersen's six starts, leaving him without a win despite a 2.05 goals-against average and .931 save percentage.
"He's been our best player by far this season," Ducks forward Carl Hagelin said. "It's time for us to do better things in front of him."
Andersen owns a 1.75 GAA in winning all four of his starts against St. Louis, including two last season. He had 28 saves in a 3-0 home victory over the Blues on Oct. 19, 2014, 11 days before Allen stopped 24 shots in Anaheim's 2-0 loss at Scottrade Center.
The Ducks have won five of the last six meetings in the series and are 8-1-1 in the past 10.
---
---