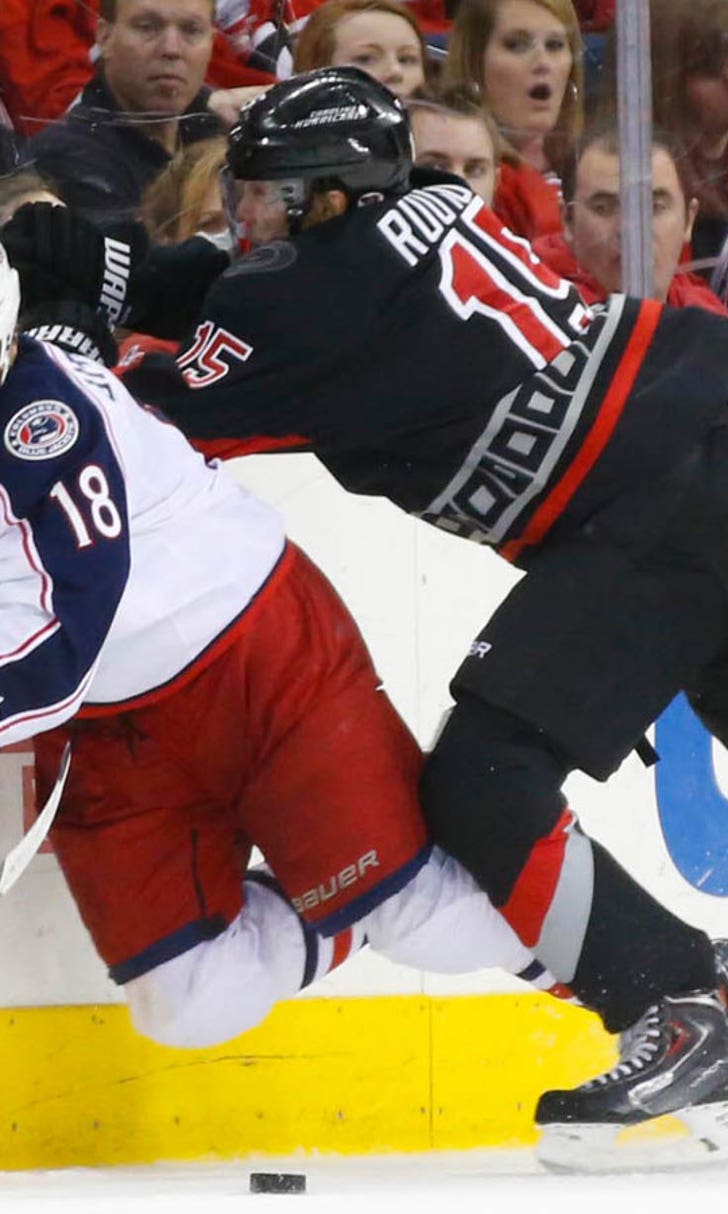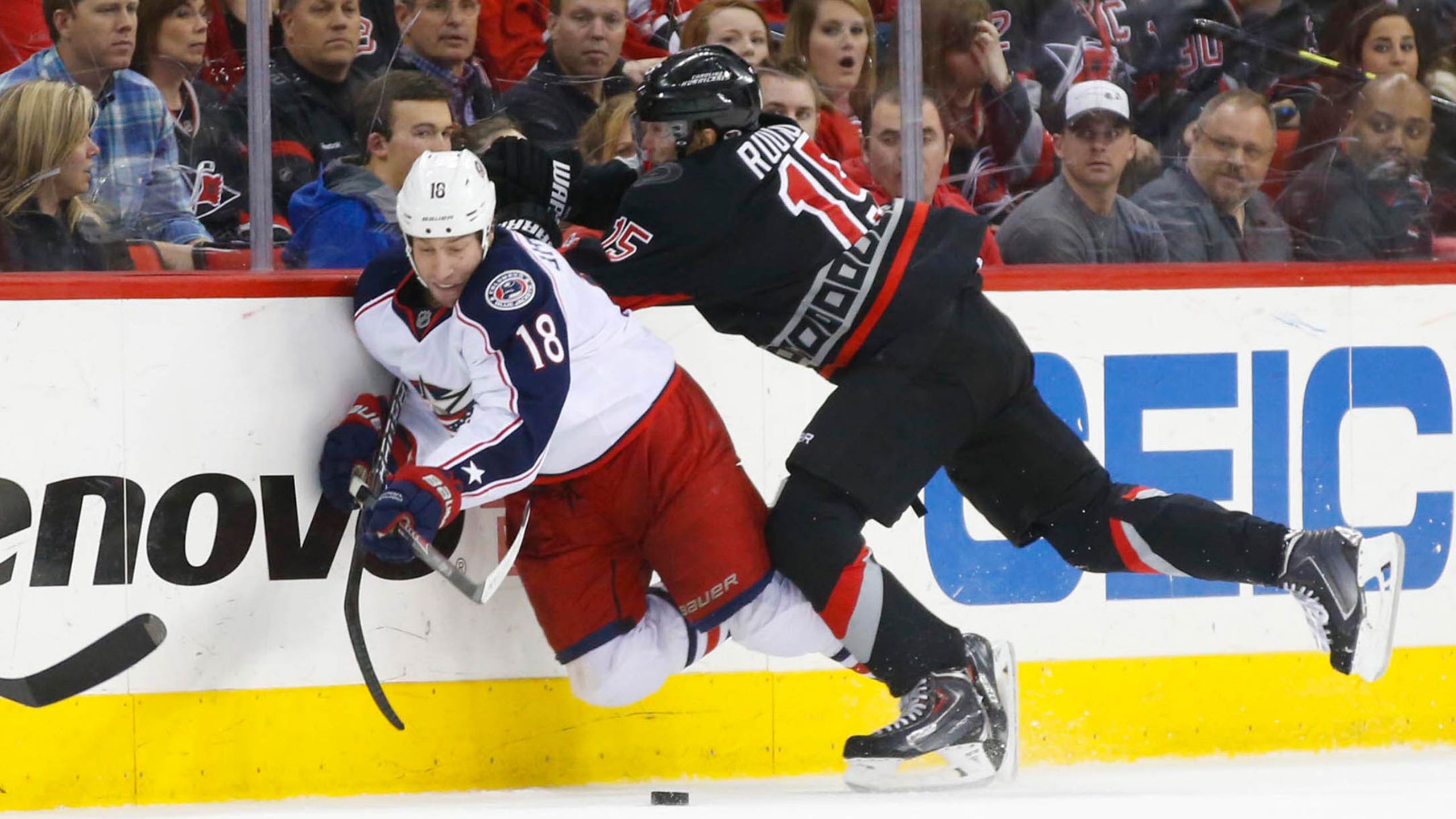 Blue Jackets aim for eighth win in nine meetings vs. Carolina
BY foxsports • March 18, 2014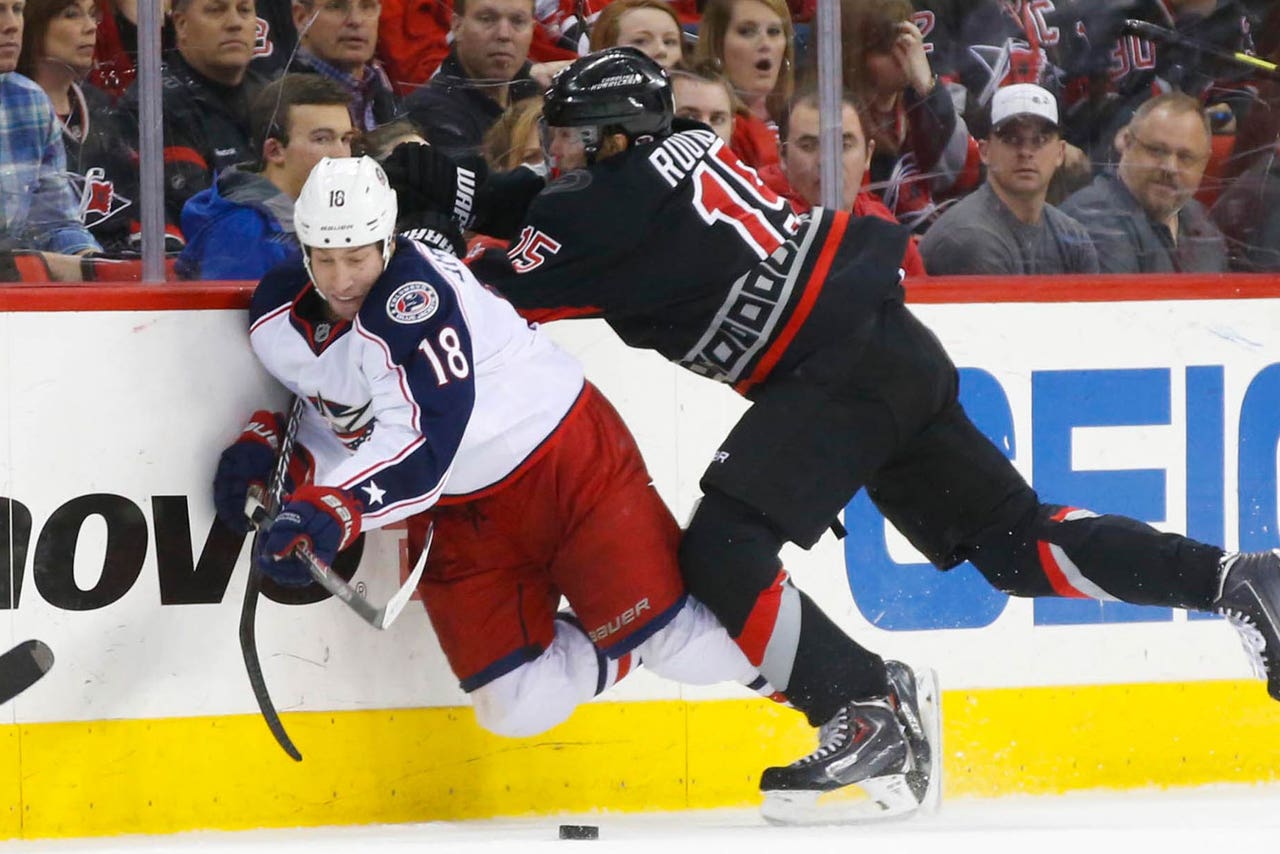 Blue Jackets Live Pregame Show begins at 6:30 p.m. | Puck drops at 7 p.m. | Channel info
The Columbus Blue Jackets and Carolina Hurricanes are tied for the Eastern Conference's longest playoff drought, with neither club reaching the postseason since 2009.
Given their strong recent play, the Blue Jackets appear poised to end their slump, while the Hurricanes are all but sure to miss out again due to their late stumbles.
Columbus seeks its eighth win in nine meetings Tuesday night when it hosts Carolina.
The Blue Jackets (35-26-6) were three points out of third place in the Metropolitan Division and five back of a wild-card spot before their current 6-1-1 stretch. Now, their 76 points has them tied with the New York Rangers for third with two games in hand.
The Hurricanes (29-30-9) are nine points back of the Rangers for a wild-card spot, all but eliminating their playoff hopes with 14 games remaining. They were just three points back after a Feb. 7 win over Florida, but have lost nine of 12 since.
Columbus comes off a 2-1 shootout victory in Minnesota on Saturday. Ryan Johansen scored the decisive goal in the shootout's fourth round on a play initially ruled a rebound. A video review by league officials showed Wild goaltender Darcy Kuemper didn't touch the puck.
"I knew I scored," Johansen said. "I just didn't know what they were talking about at first."
Columbus' lone goal in regulation came from Dalton Prout with 22 seconds remaining in the second period.
The Blue Jackets - who were outshot for the third time in their last four wins - stayed in the game largely due to Sergei Bobrovsky's 32 stops. He owns a 1.20 goals-against average over his last four starts.
Columbus owns a minus-1.9 shot margin per game. Only Colorado has a better record with a worse margin (minus-3.4).
"Almost sick of talking about it. He's so good every night," Johansen said of Bobrovsky, who is 5-2-0 in seven starts versus Carolina with a 1.87 goals-against average. "Like we've been saying, he's the backbone of our team and we're going to need him to keep doing what he's doing."
The final blow to the Hurricanes' postseason hopes may have been a 2-1 home loss Sunday to Western Conference-worst Edmonton.
Jordan Staal scored for Carolina, which was scoreless on three power-play chances, falling to 2 for 44 over the last 12 contests. Their 12.6 power-play percentage this season only trails Florida's 10.7 percent success rate for the NHL's worst.
"We've changed personnel around, tried guys in different positions, but at the end of the day, it's just not getting results," coach Kirk Muller said.
Columbus has also struggled recently on the power play, going scoreless on 15 opportunities over its last five games, though it didn't have a single chance against the Wild.
Staal's goal extended his point streak to six games, during which he has three goals and six assists. He had gone without a point in his previous six contests.
Staal scored in a 3-2 home victory over Columbus on Jan. 27 to end a seven-game skid in the series.
The Blue Jackets have won four straight meetings in Columbus while outscoring the Hurricanes 15-4.
---